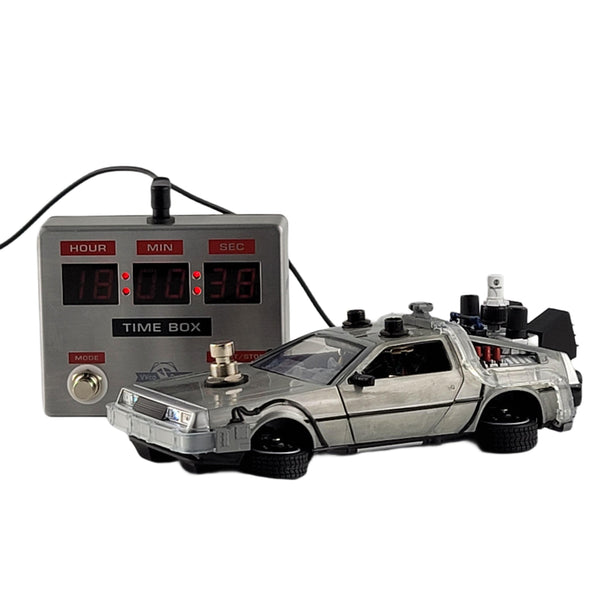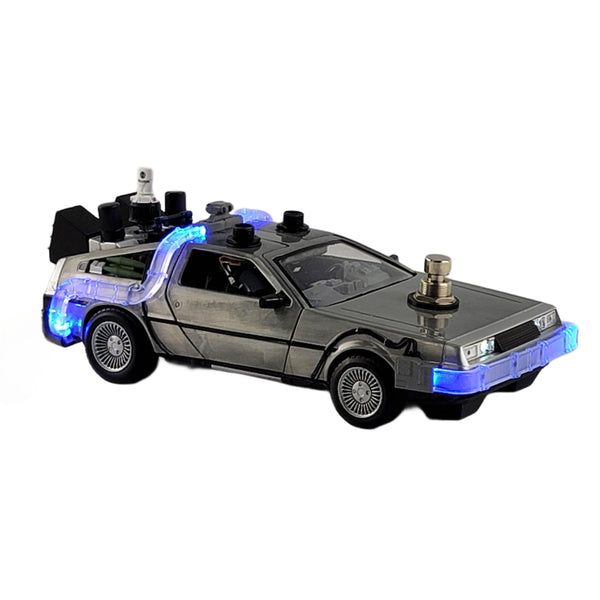 VVco Delayrean Delay Pedal and Time Box (Red) - BTTF DeLorean
GREAT SCOTT!
This time machine will take you back anywhere you want to go with a classic delay effect!
 Measures 7.5-inches(19cm) long.
Highly detailed true to scale vehicle made with die-cast metal parts
9-volt input jack- center neg, adaptor not included 
1/4" input - 1/4" output
3 Knob control: Mix-time-feedback
100% hand-wired
LED lights
Premium switch 
Pure Tone 1/4" jacks ( chrome or black)
The wheels fold up for flight, just like the movie car!
This package includes the Time Box with RED LEDS!
The Time Box: The utility pedal you didn't know you needed until now. 
 Remember all those gigs and the a-hole stage manager or sound tech is yelling at you because you are running out of time or need to get off the stage.
Think of all the times when you wanted to know the time but couldn't pull out your phone or look at a watch well shredding. 
 Now you can keep track and time sets, songs, entire gigs, and recording sessions all from your pedalboard.
Green LEDs are best for live and stage performing.
Red LEDs are best for home use or studio.