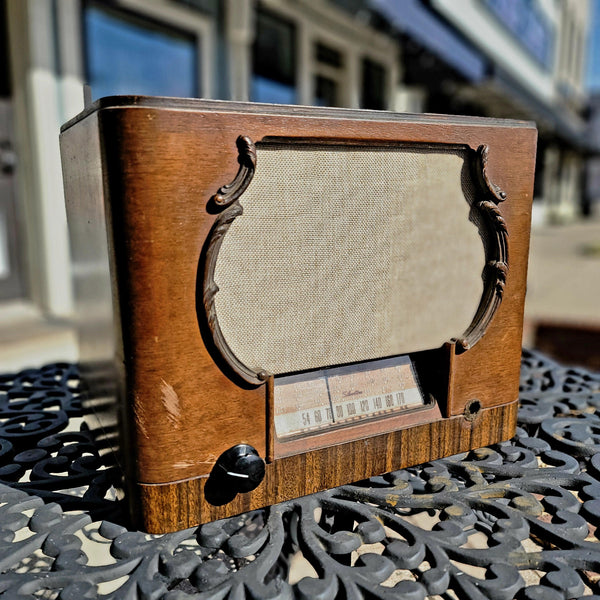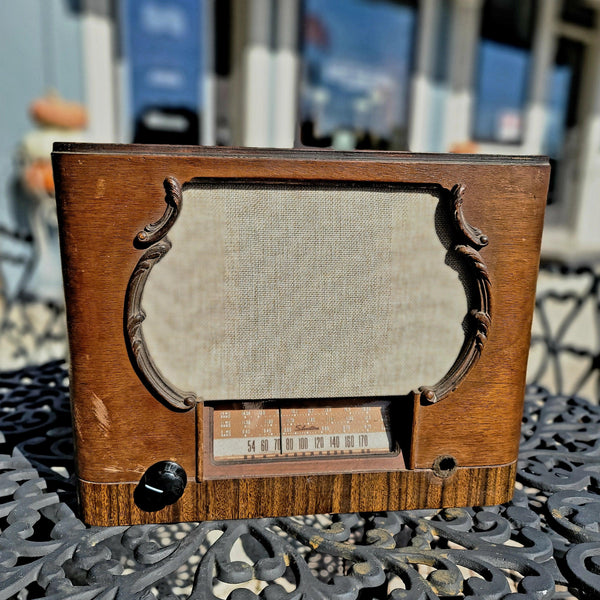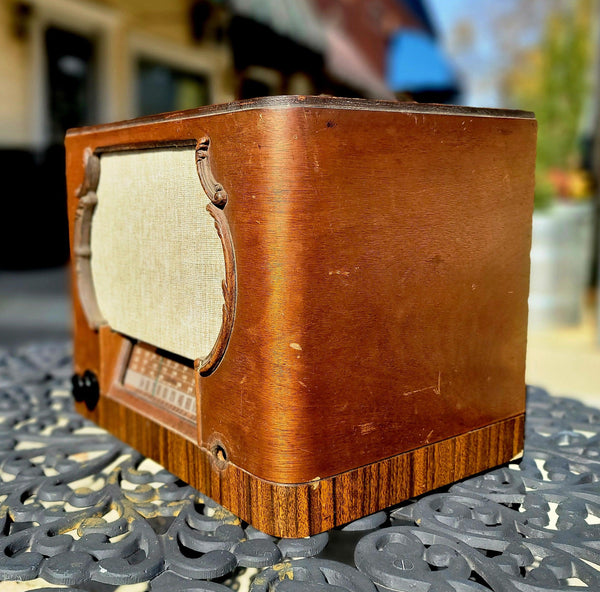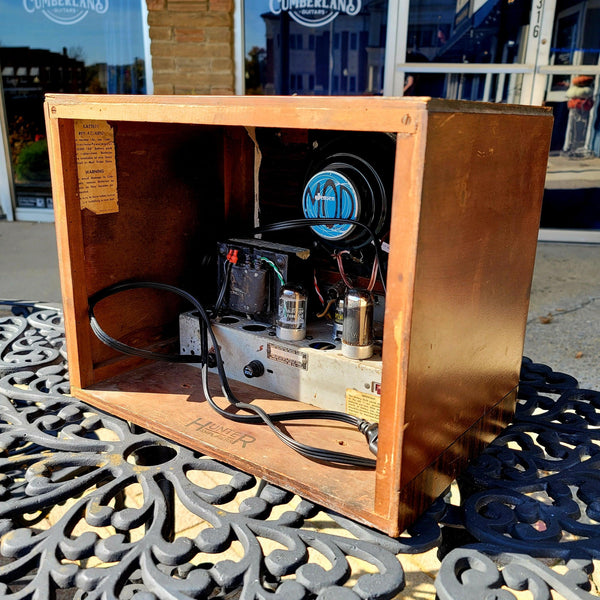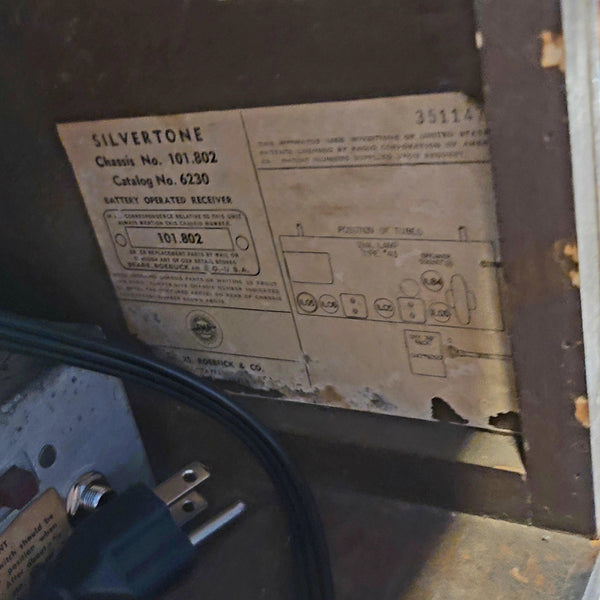 Hunter Amplifiers - 1946 Silvertone 6230 Radio w/ Fender 5F1 Tweed Champ -Influenced Circuit
This cutie is an American-made art-deco 1946 Silvertone Model 6230 table radio that has been repurposed as a little table-top tube amp. The amp is completely point-to-point hand wired and is based on Fender's little 5F1 Champ from the '50s that is so popular. This amp has only one control - a volume knob that doubles as a power switch, and one input. It's all fitted in the original steel chassis and uses high-quality components, including a vintage power transformer, a vintage output transformer, and Switchcraft plug and jacks. It uses a complement of three vintage NOS tubes, a 12AT7 preamp tube, a 7Y4 rectifier tube, and a 7C5 pentode power tube capable of 5 watts powering a Jensen Mod 6" speaker. It's "only" 5-watts, but it's plenty loud enough for practice or recording. Plugged into a larger cabinet, it's loud enough for a small venue or a living-room jam session. Finally, it is wired with a three-wire grounded power cord so you don't have to be afraid you'll electrocute yourself every time you touch your strings. No transistors or semiconductors were used ensuring a completely authentic vintage tube sound. You can be sure you'll be the only kid on your block with one of these.
Like all Hunter Amplifiers, this bad little amp is hand-wired and hand-assembled. No kits here! Handmade in beautiful Keno Kentucky!