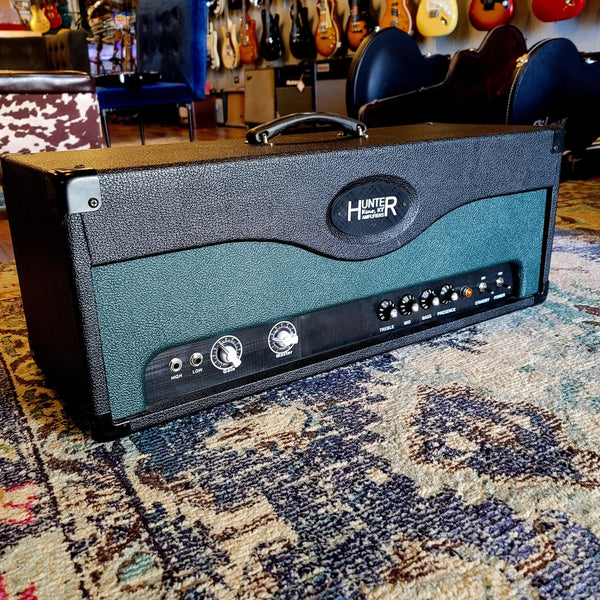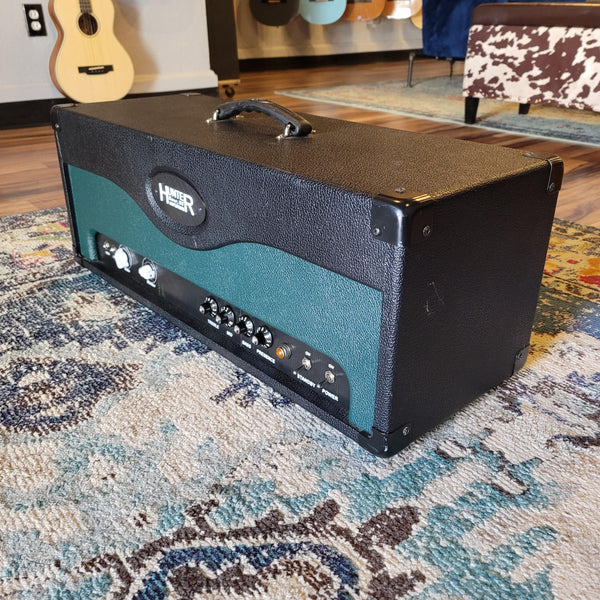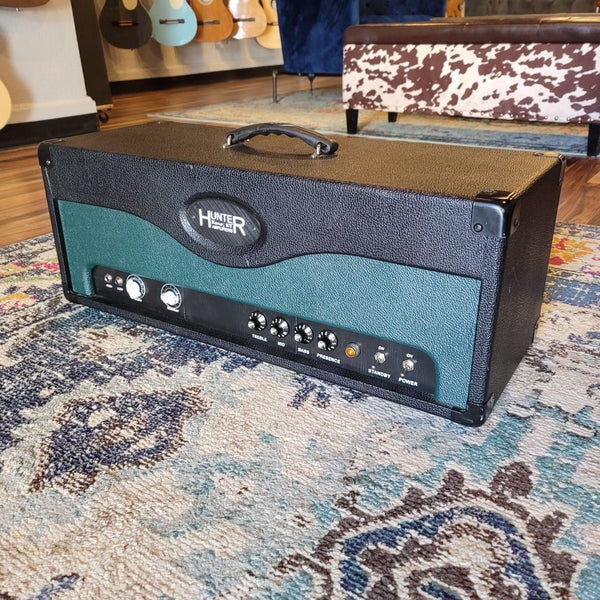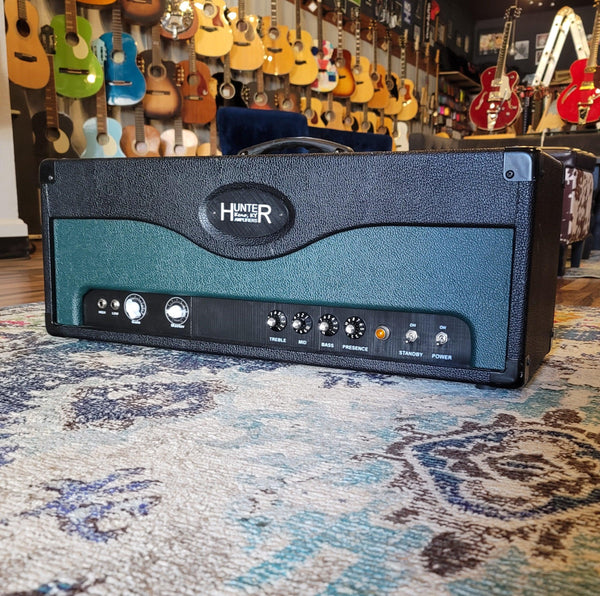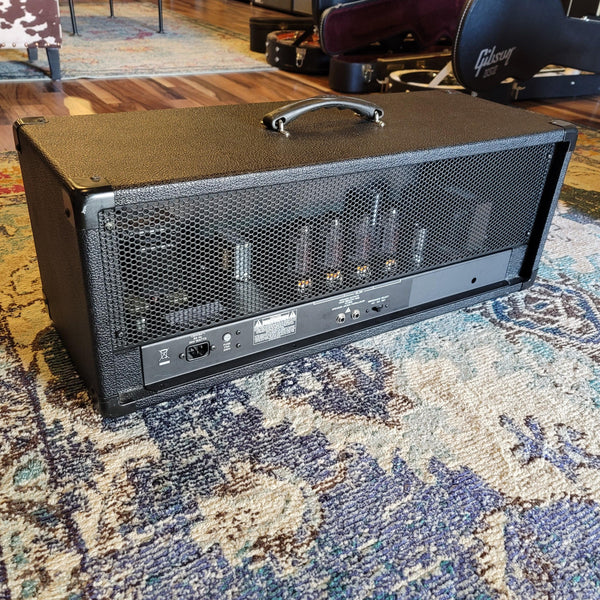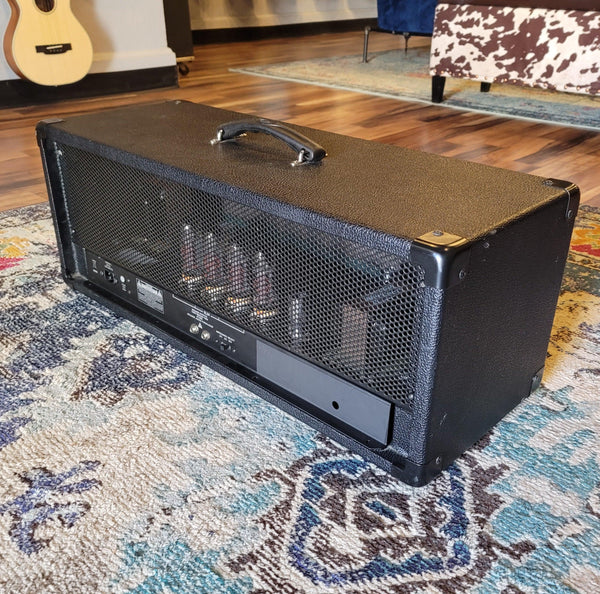 Hunter Amplifiers - The Keno Ton - 100W Handwired Head 2203 JCM800 Plexi
The Keno Ton "Do the Ton!" The 'Ton-Up Boys' of the café racer culture became as devoted to early American rock n' roll music as they were to their own motorcycles. So named due to their penchant for tuning motorcycles to achieve 100 MPH – or "the Ton" in British slang – the name became a badge of honor for those capable of achieving this extraordinary and dangerous feat. The Keno Ton earned its name by achieving 100 watts of "dangerous" Marshall-inspired power in a hand-wired mash-up of a Marshall 2203 preamp and a Marshall 1959 power amp. 4 EL34 tubes provide the punch, a classic Marshall tone stack provides the shimmering highs and gut-thumping lows, and you provide the rock! It's ready for the road or the studio - or you can use it to peel the paint off your living room walls. Do you have what it takes to "do the Keno Ton?"
This amp slays! This hand-crafted beast started life as a donor Peavey Windsor head that had....well, let's just say it Peavey Windsor problems, Due to supply chain issues and the rising costs and decreasing availability for replacement Peavey parts, it made more sense to gut the amp and use it house something cooler than the Peavey could ever dream of being.  Tonally, this amp covers a nice range of classic and iconic Marshall sounds. Treat it like an old Marshall 100-watter.. don't be afraid to use copious amounts of fuzz or your favorite overdrive. A slight bump from a boost pedal really helps this amp breakup a bit earlier, making it quite usable and not needing to be cranked to "11" to get to that sound we're all chasing. A JCM800 preamp into a Plexi power section?!?!?!  Rad! 
Hunter Amplifiers are truly handmade the hard way: No kits and no pre-drawn circuits that have been reproduced over and over This amp not only sounds killer, it makes a statement. Anyone can buy a clone amp off the internet, but it takes a connoisseur to play a handmade and upcycled creation.  Each circuit is unique, components are selected with longevity and great tone in-mind, and every amp is 100% handwired in nearby Keno, Kentucky. To test drive this amp and many other Hunter Amplifiers, stop by our showroom!