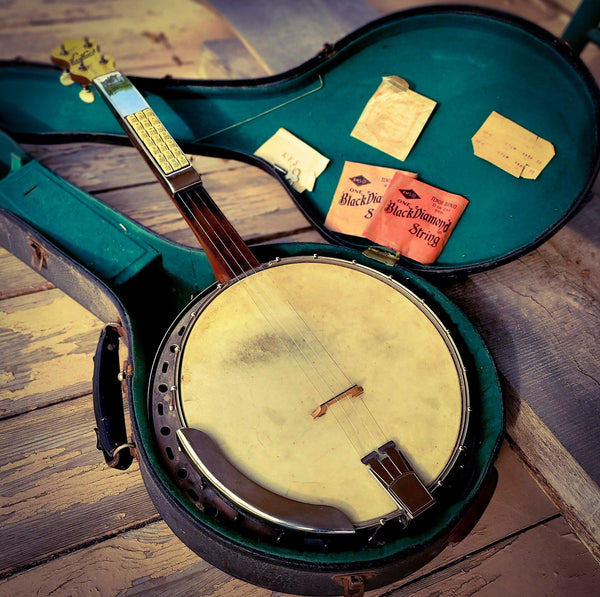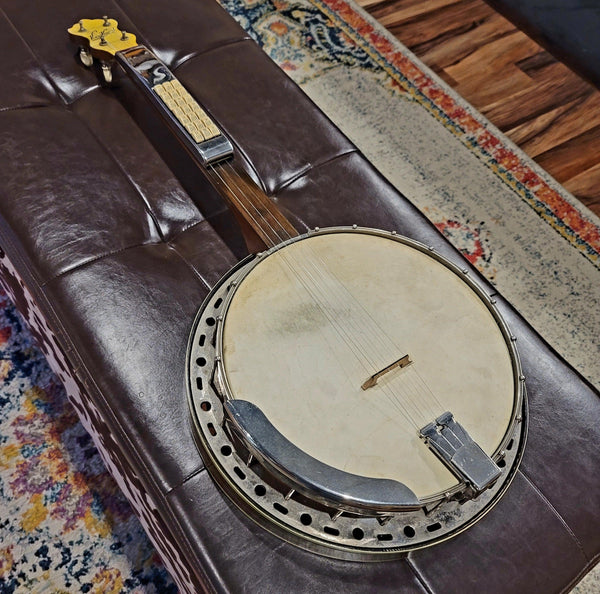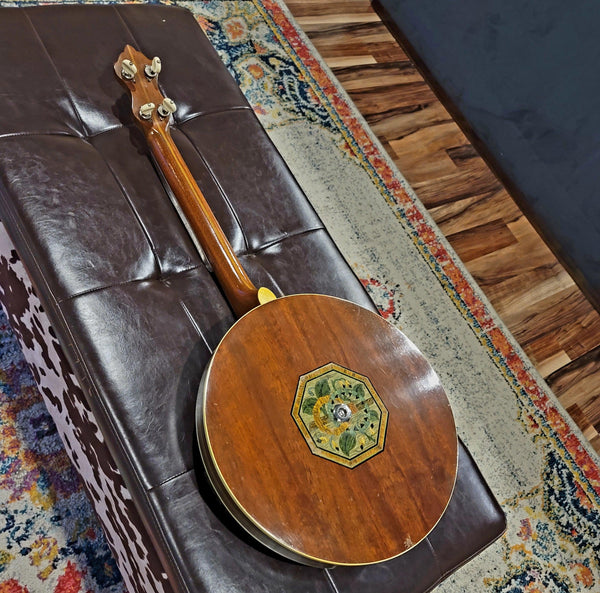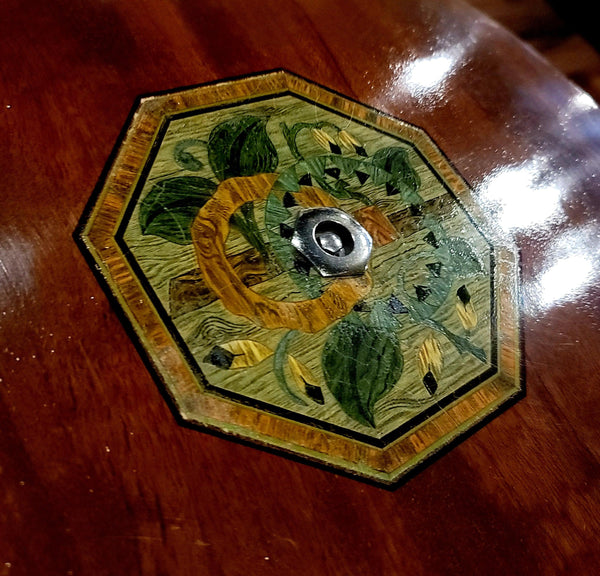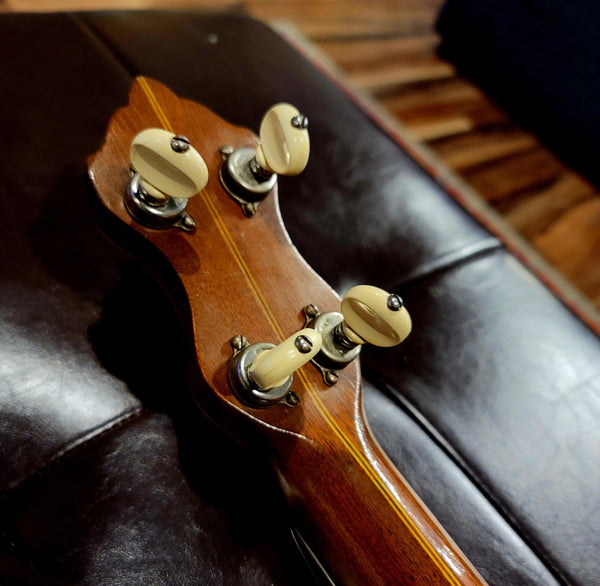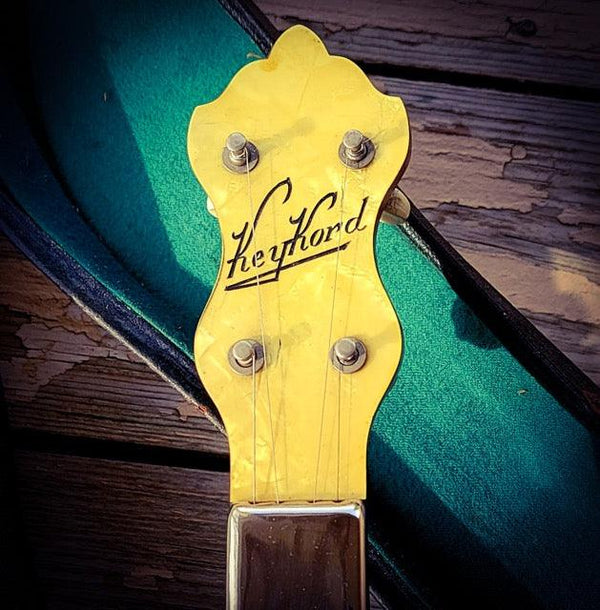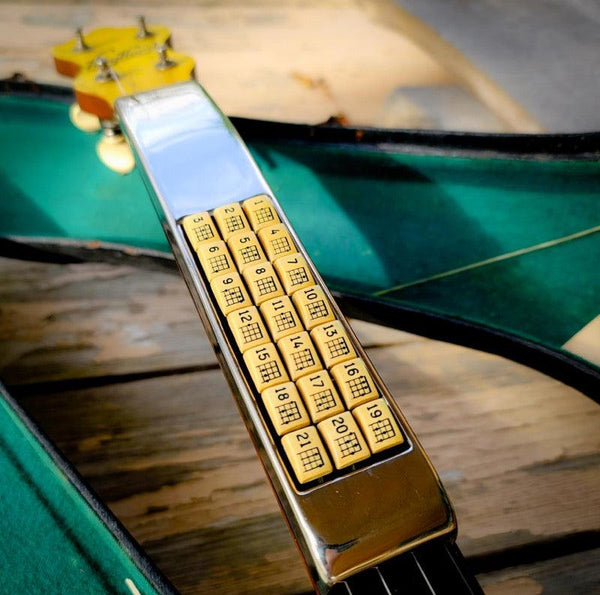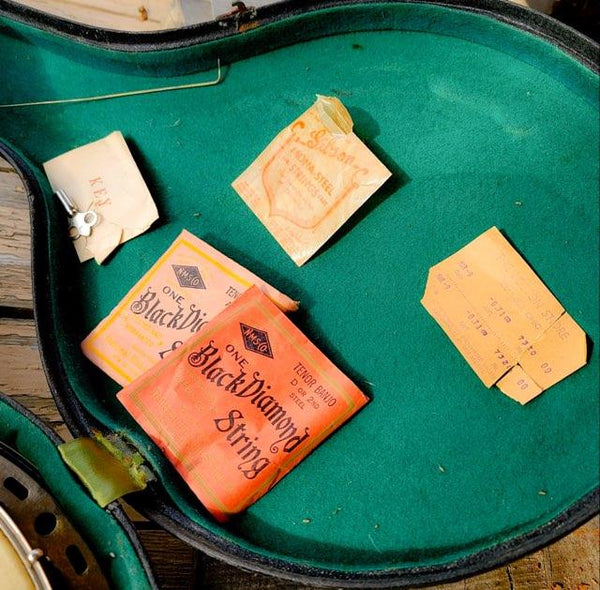 1929 KeyKord Banjo - Stromberg Voisenet Kay
The KeyKord! This neat banjo was built in Chicago by Stromberg-Voisenet (who later became Kay). KeyKord was founded in Ohio and aimed to offer string instruments that were easier to learn and play thanks to their patented push-button chord changing mechanism that is attached to the neck. The company quickly disbanded in 1930 or 1931. It's not a bad idea, and the execution was pretty solid, but it still required basic banjo chord knowledge to be able to play along with anyone, which was probably a turn-off for those looking to use the KeyKord as a shortcut to playing banjo. 
This lovely banjo is 100% original and intact. We have painstakingly disassembled the chording mechanism, cleaned and lubed every component, and reassembled and fine-tuned every adjustment so that it plays accurately and "chords" as it should. No sticky buttons or levers on this one, which is a big unknown when buying one of these that hasn't been properly restored. 
This banjo includes the original hardshell case, original calfskin head, the original key, a few Black Diamond and Gibson string wrappers from the 1930s/1940s, and the original layaway ticket indicating that this banjo was only $0.71 per month! Wild!
This banjo is a blast to play and is a cool piece of American banjo history.