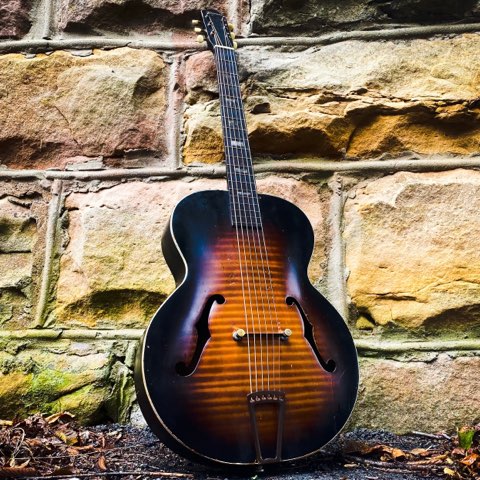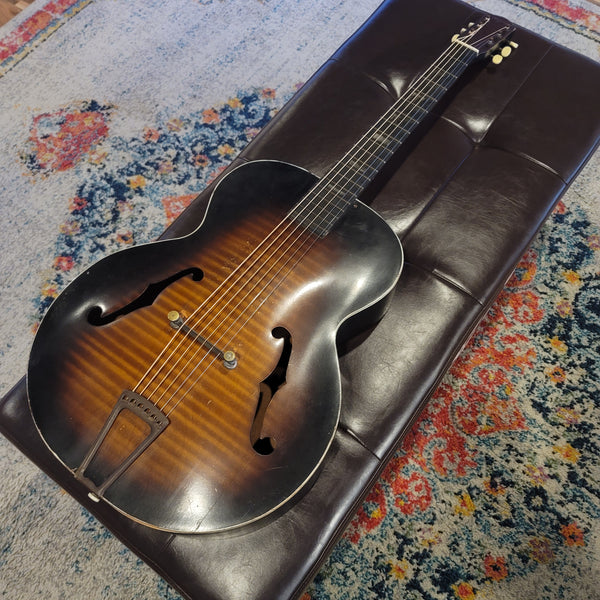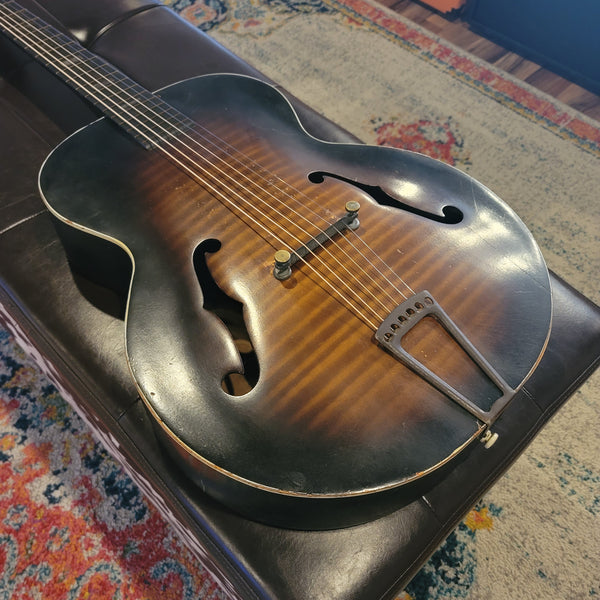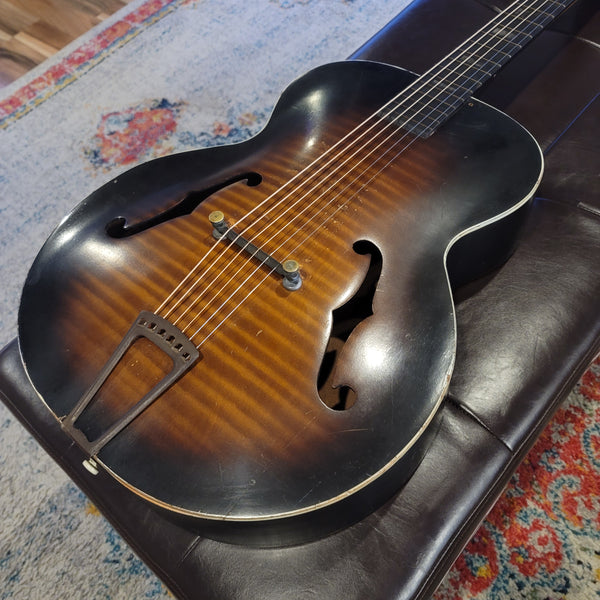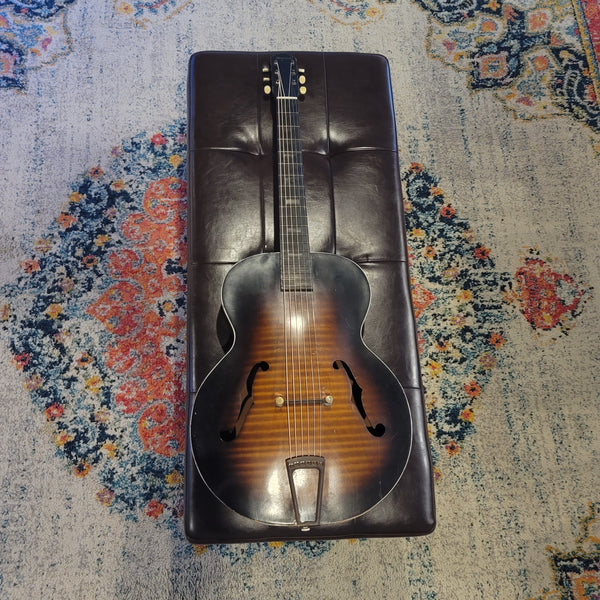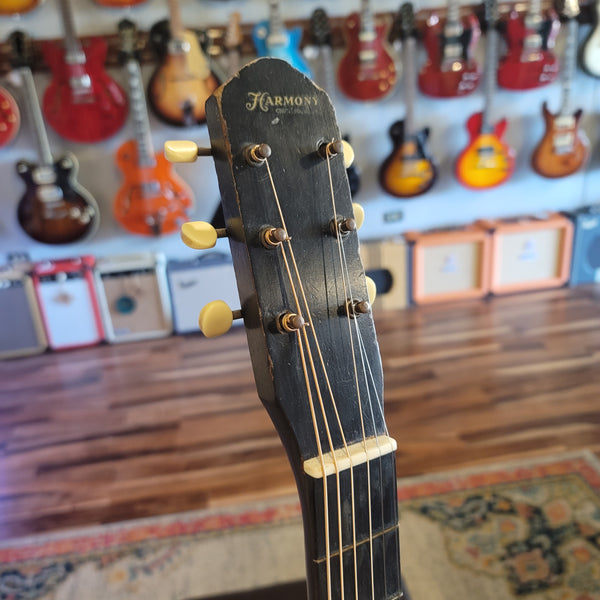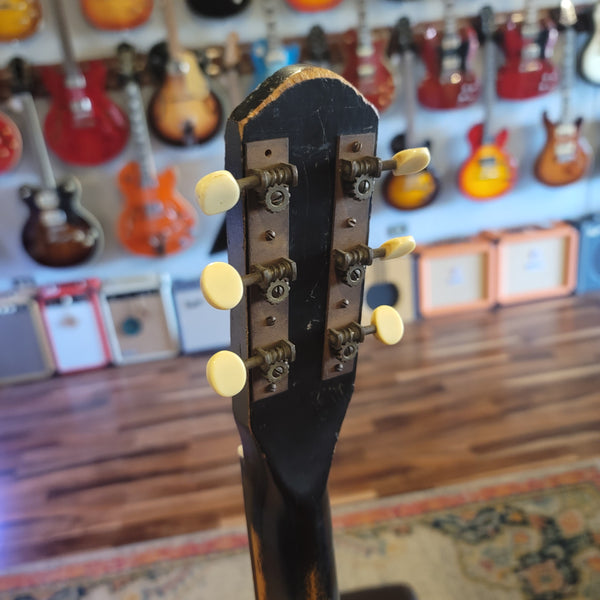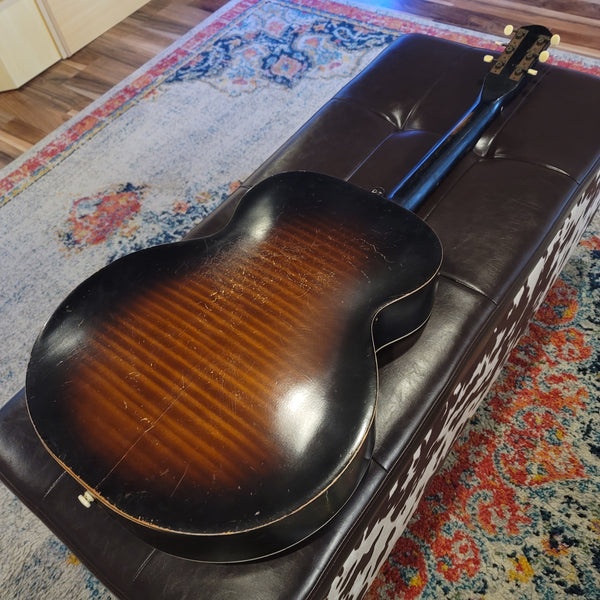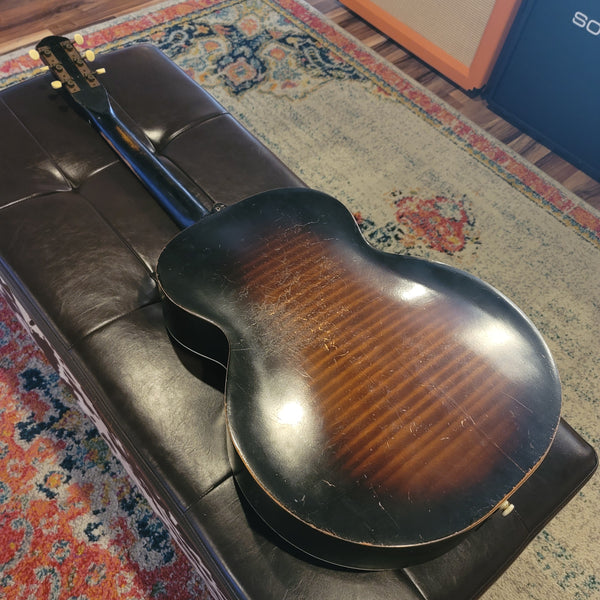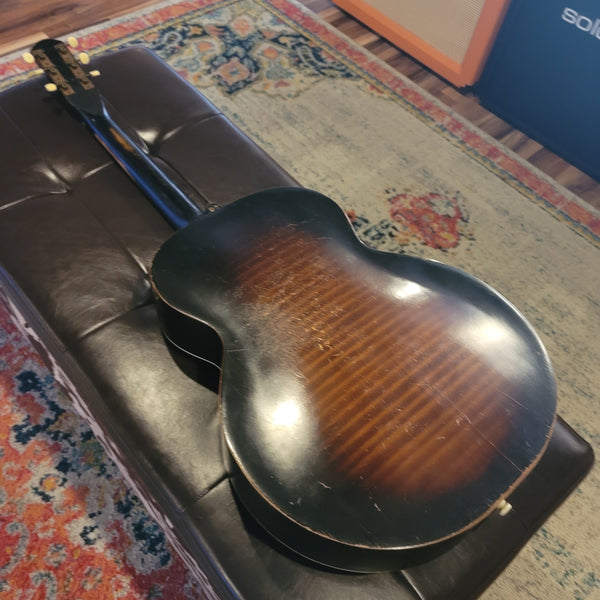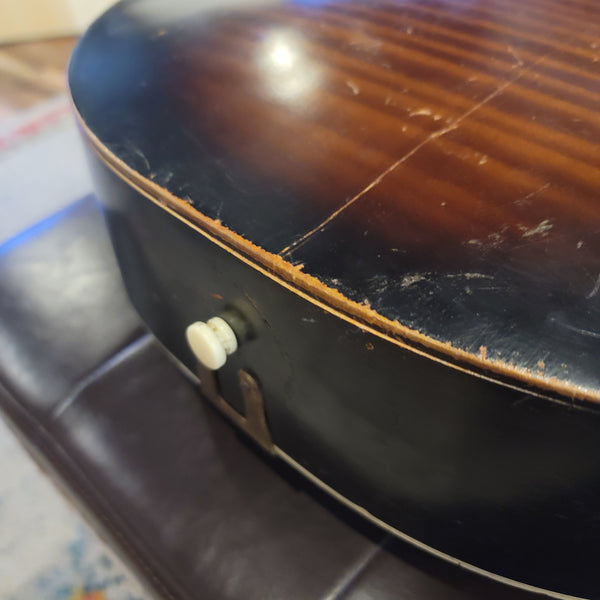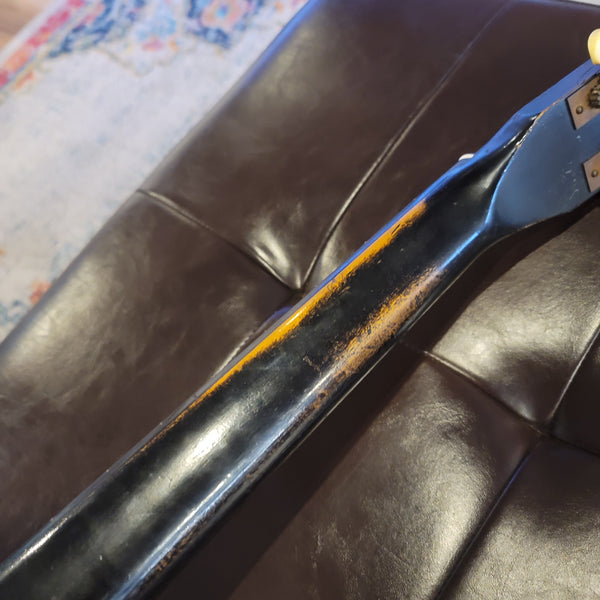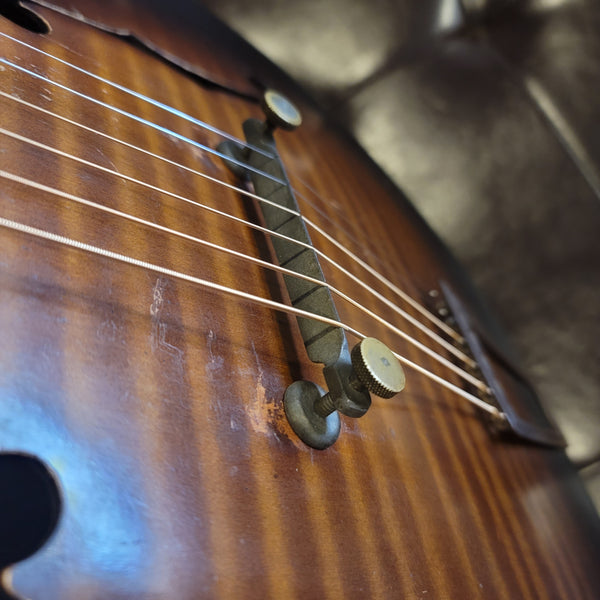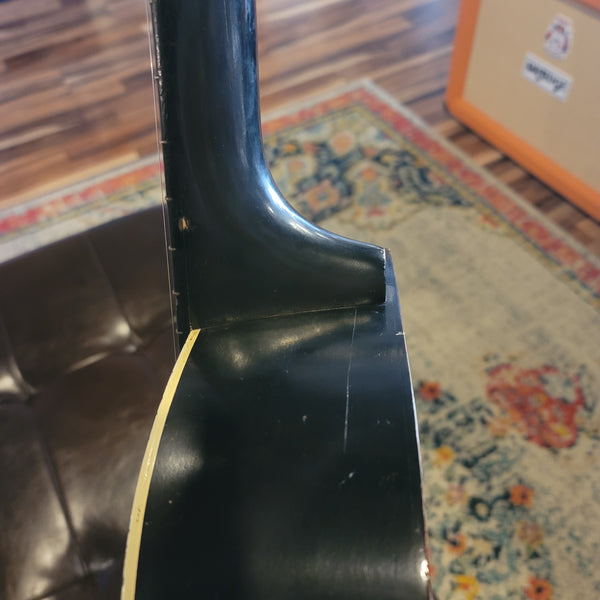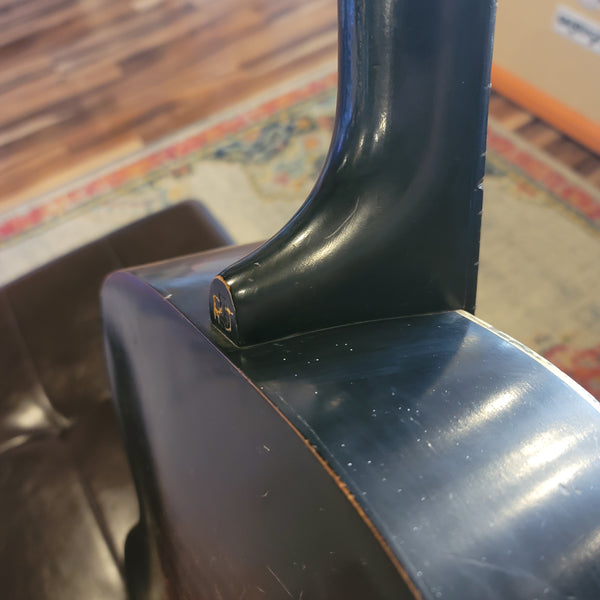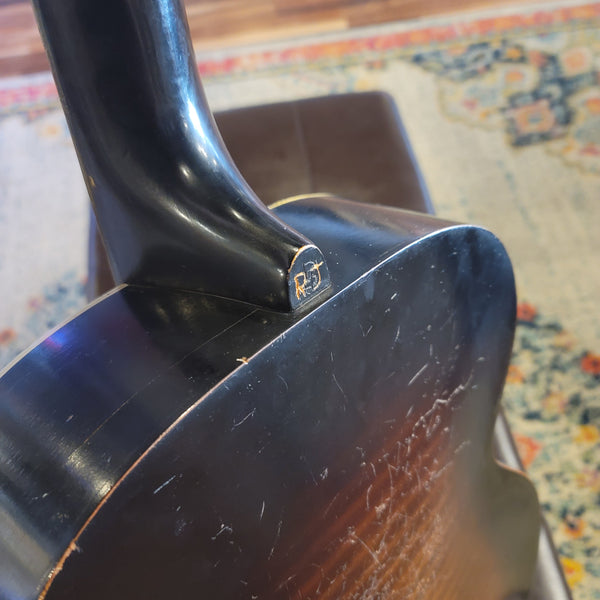 1937 Harmony Archtop Acoustic
Sweet, sweet made in America vintage goodness. If you've ever wanted to enjoy the tones of a yesteryear, or feel like an old blues man in the hazy streets of the Windy City, this is the guitar for you!
Changed tuner buttons and a new bone nut are the only replaced parts. The original pickguard is missing, but check out that original and functional metal adjustable bridge! Structurally, this guitar is solid. A very clean neck reset was performed a long time ago, leaving the neck at the perfect angle. If you have chased pre-war archtops like we have, you already know that this is a key part of finding one of these that is actually playable. All bracing is intact, and no signs of misuse or improper storage were found.  There have been a few minor kerfing reglues, but nothing abnormal for one of these. Honestly, this one is exceptional compared to the hundreds of old catalog-brand archtops that we have had our hands on that are absolutely trashed, or needing a neck reset or back/top removal. This is a usable instrument, not just a "wall hanger" or "slide guitar", as so many of these have been labeled.  The chunky V-neck is strange at first, but feels familiar the more you play it. This model has painted on black inlays that show some wear. The original headstock decal is still mostly intact. Check out the faux wood grain!  The neck is straight and the guitar plays great. There's a distinct jangly wooly growl that you can only get with a cheap archtop, and this one nails it!