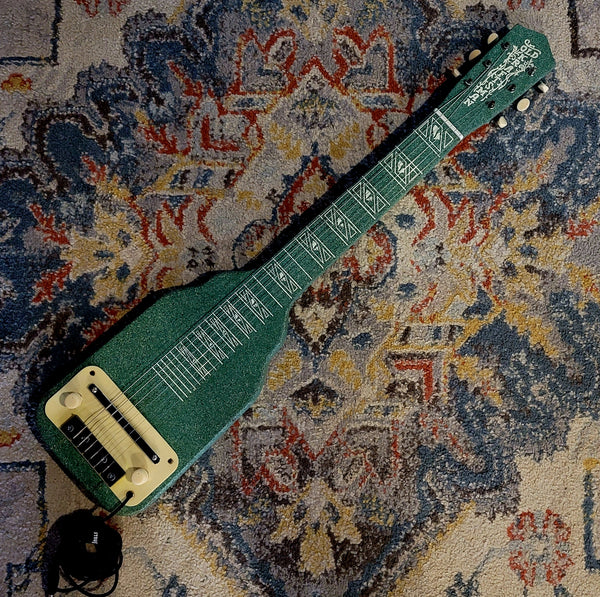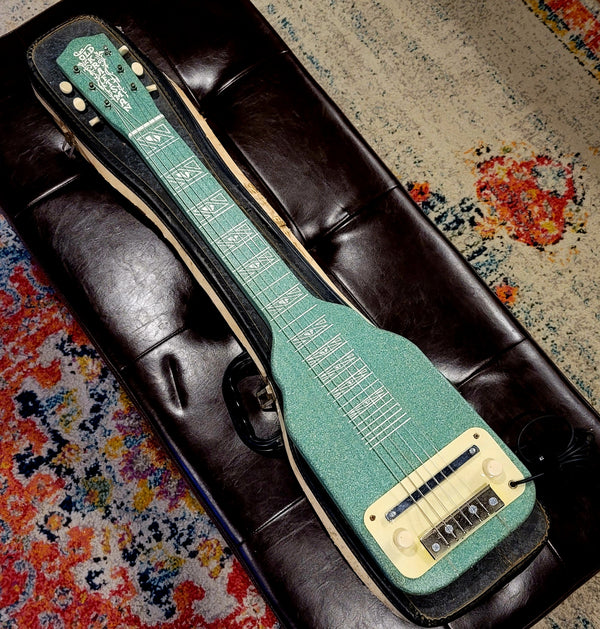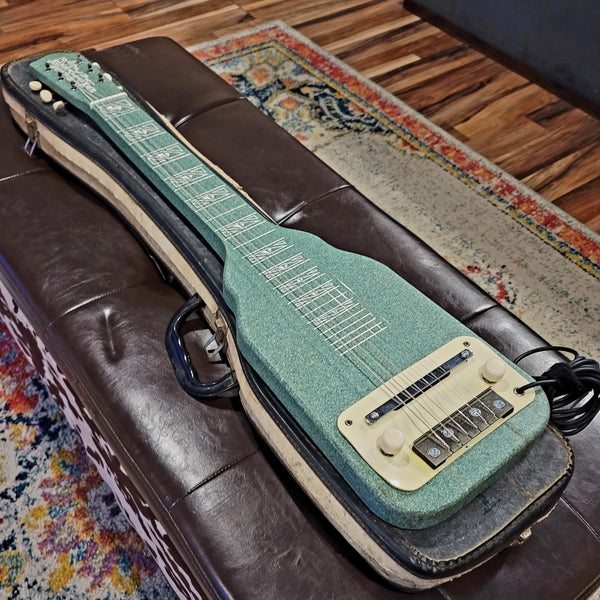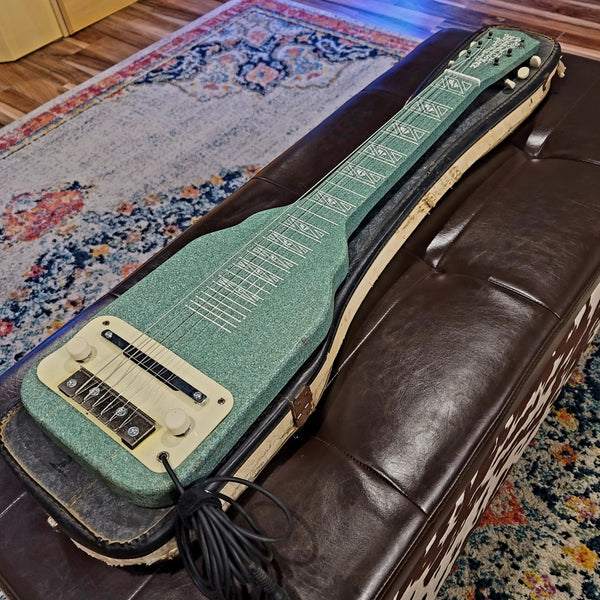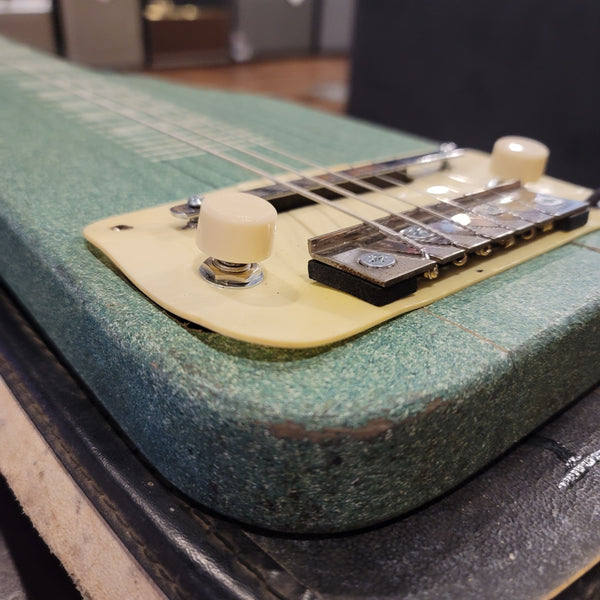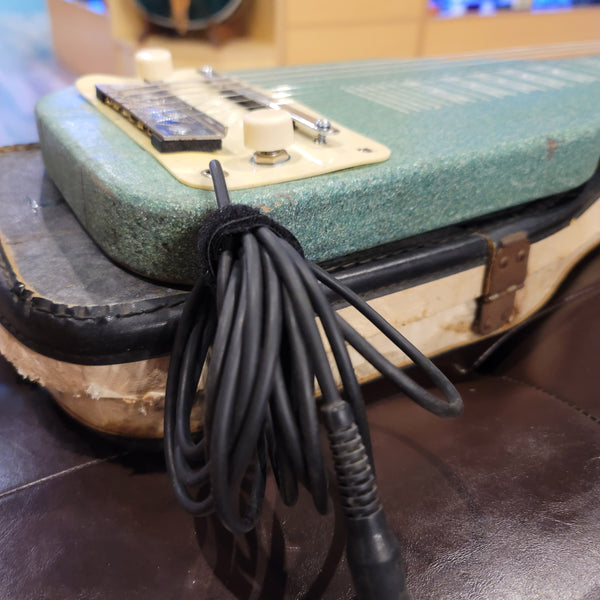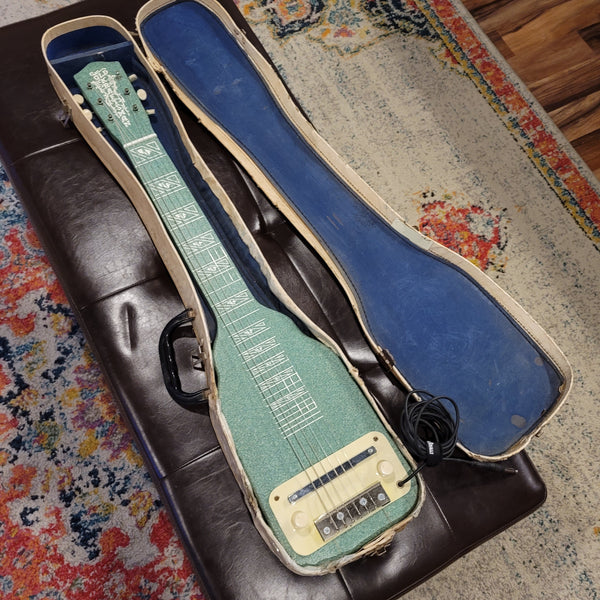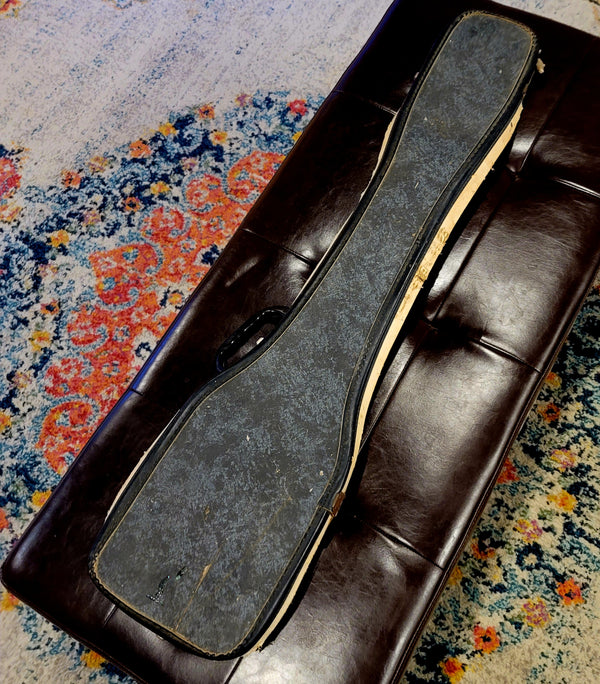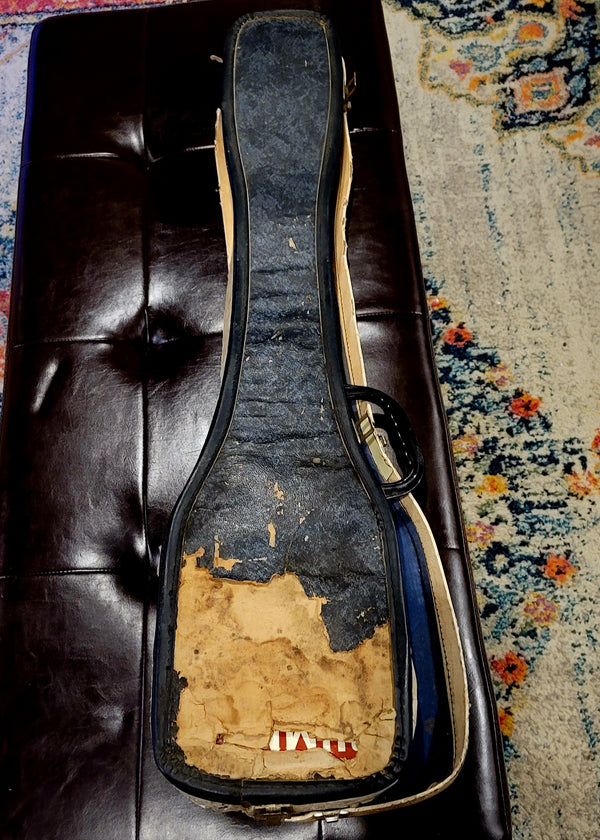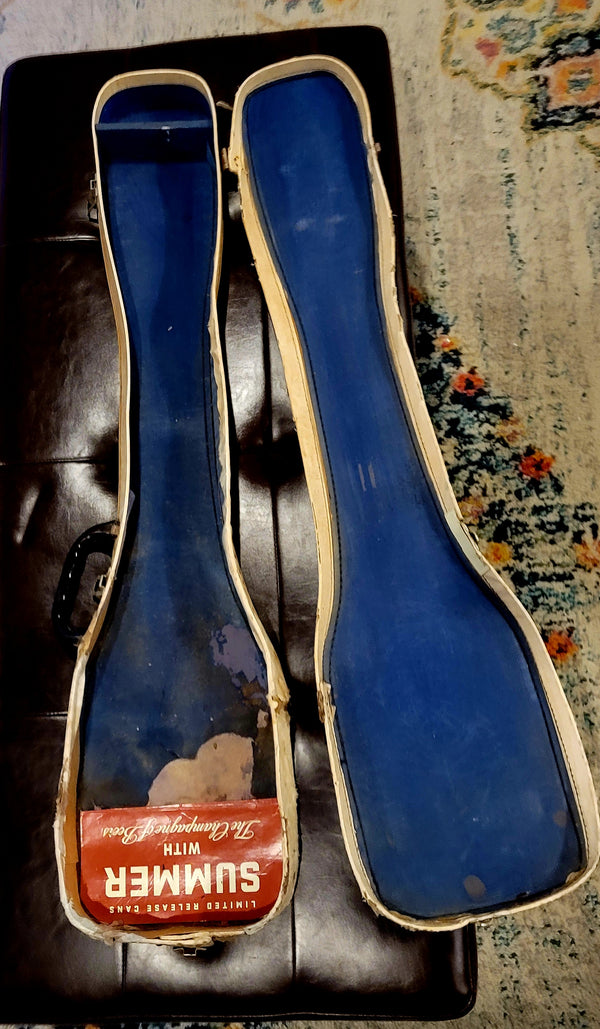 1949 Kay - Old Kraftsman - Lap Steel - Green -w/ Case
Check out this sweet Old Kraftsman Lap Steel! These were made by Kay in the US and sold through Spiegel Department Stores and their mail-order catalogs. This steel sounds great! 
23" scale length. The knobs have been replaced, along with the pickup mounting screws and springs. The pickup and all of the hardware are original. The pots are original and both date to 1949. The rest of the electronics are original, aside from the attached cable, which has been replaced. The pickguard is wavy, but that is pretty much expected on these. Plastics have come a long way since the 1940s! 
The body "wings" look like they may have partially separated at some point and been reglued. They are secure and not moving. The original case isn't in the best shape, but still has plenty of coolness left. 
This steel sounds great. The stock pickup is healthy and can growl or sing sweetly if needed. No crackling from the pots, this one has been freshly restrung and is ready to be enjoyed!