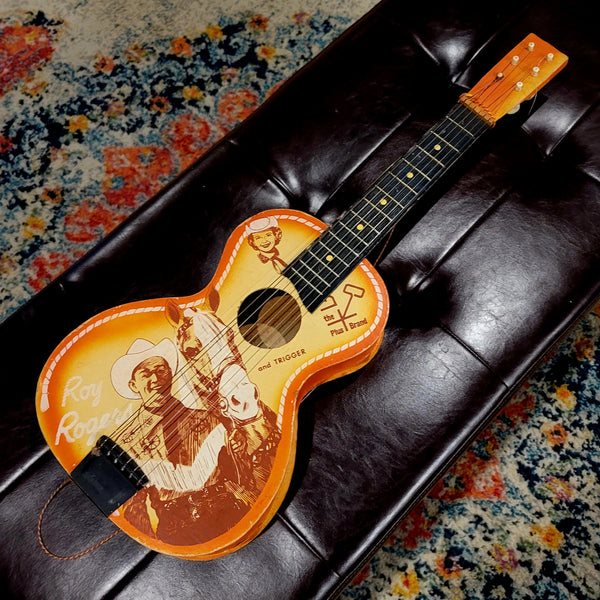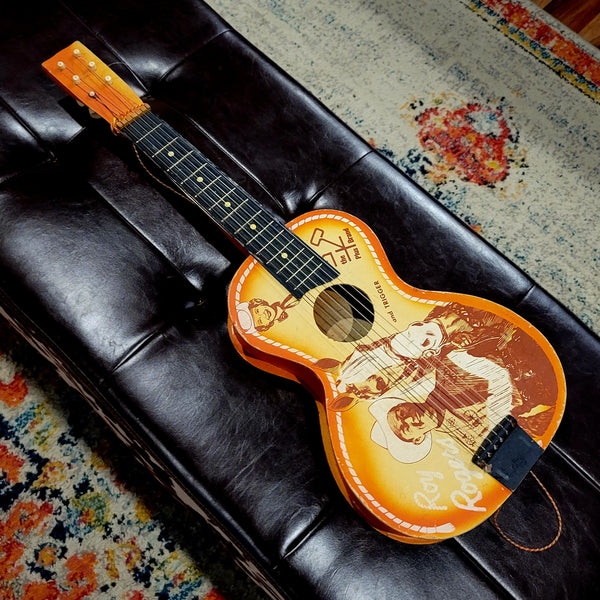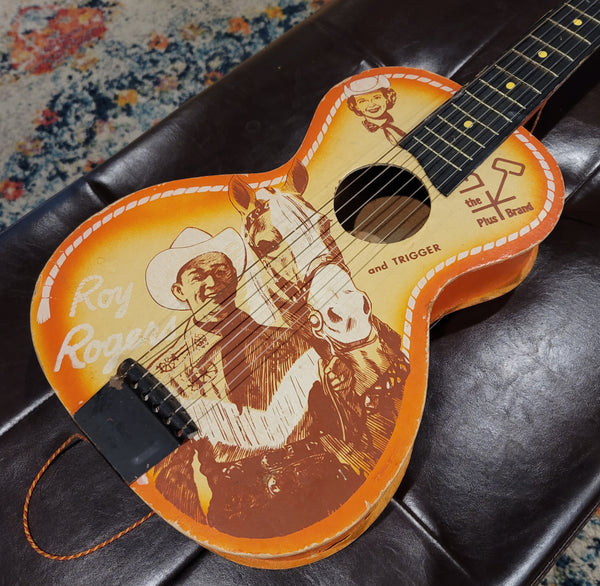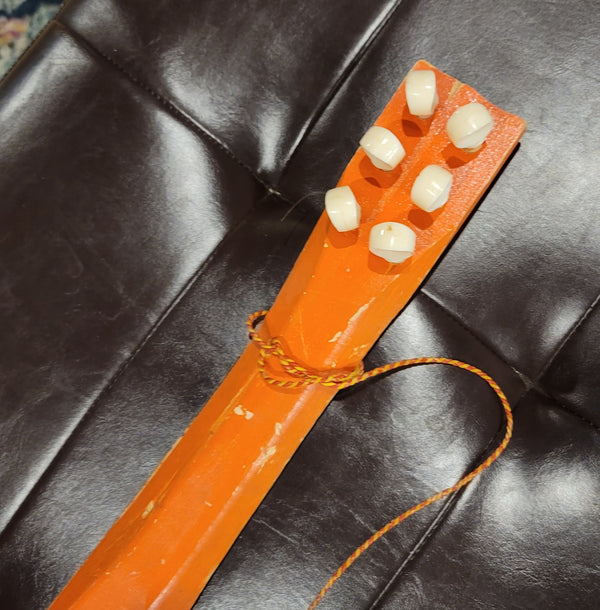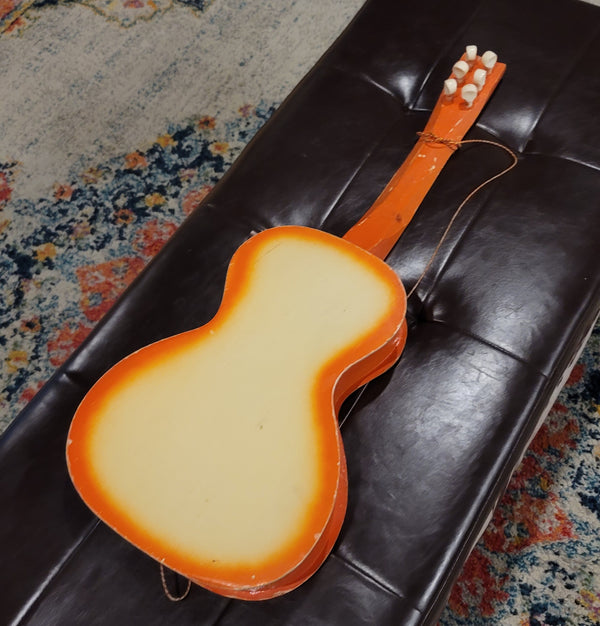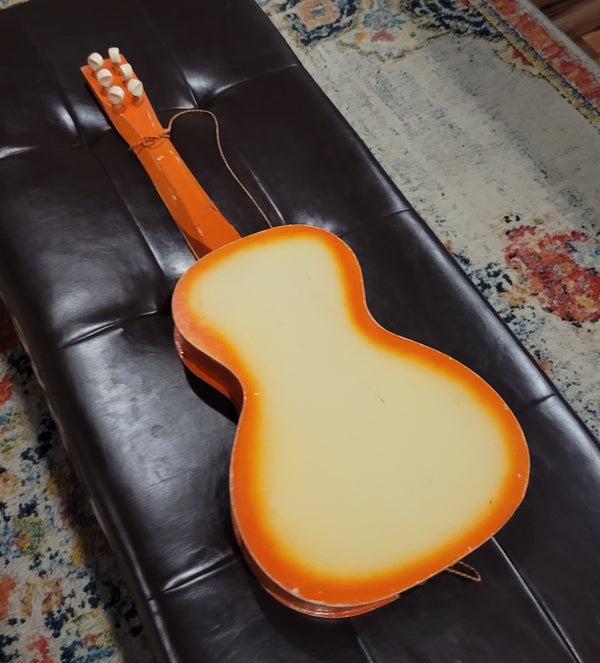 1950's Jefferson R-70 Roy Rogers & Trigger Guitar Toy
We may never know how many kids had these in the 1950s. I bet it was a TON OF THEM!
We see these pop up regularly, and finding one intact that still has the rope strap attached is getting harder every day. This one is complete, and structurally intact. It was played with, so it isn't a perfect specimen, but the graphics are still clear and vibrant. These are closer to a toy than an actual musical instrument. These make great decor!