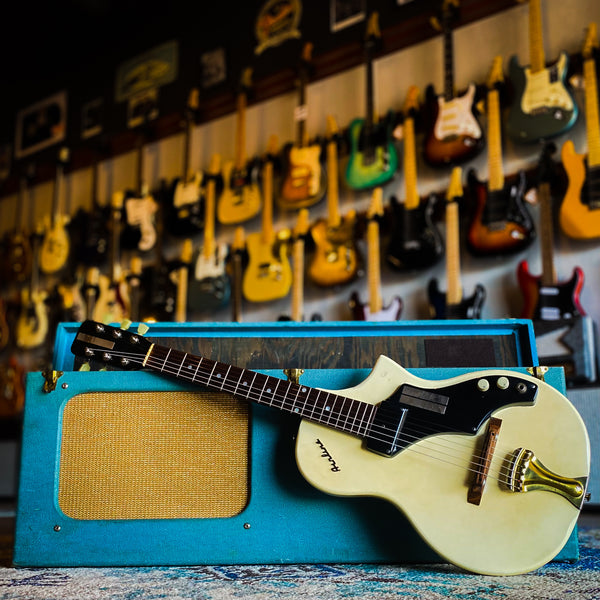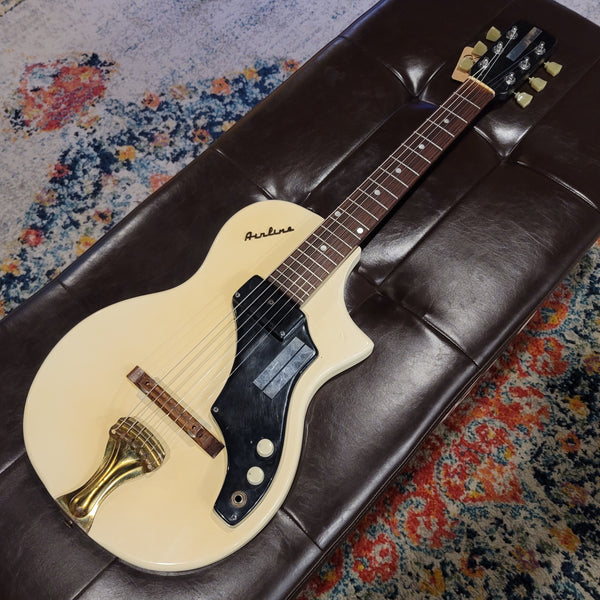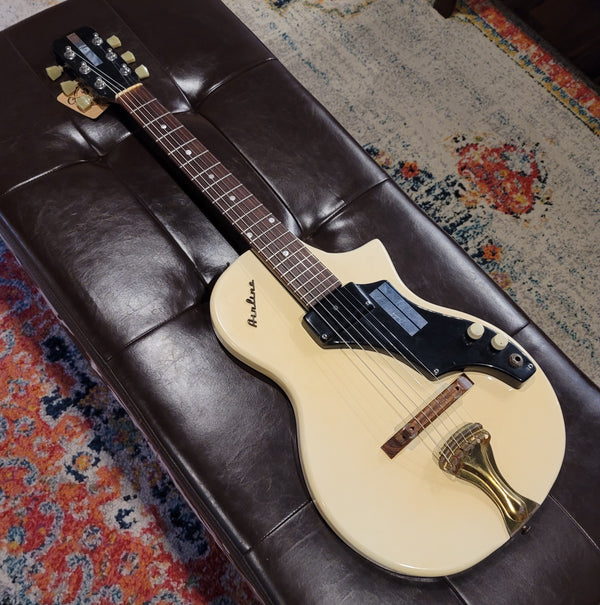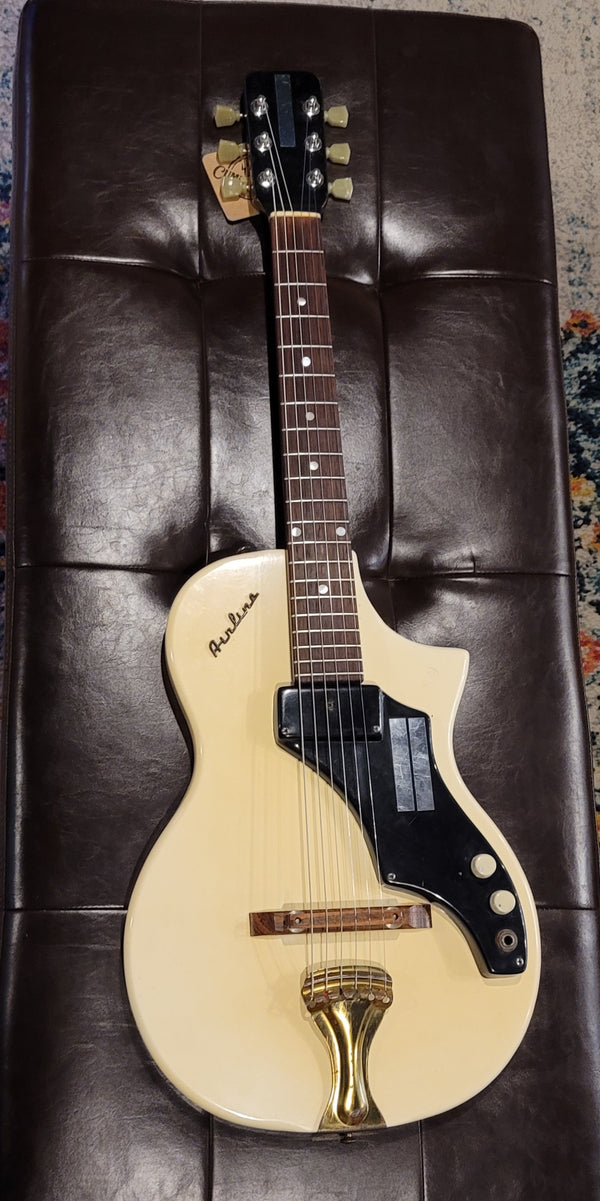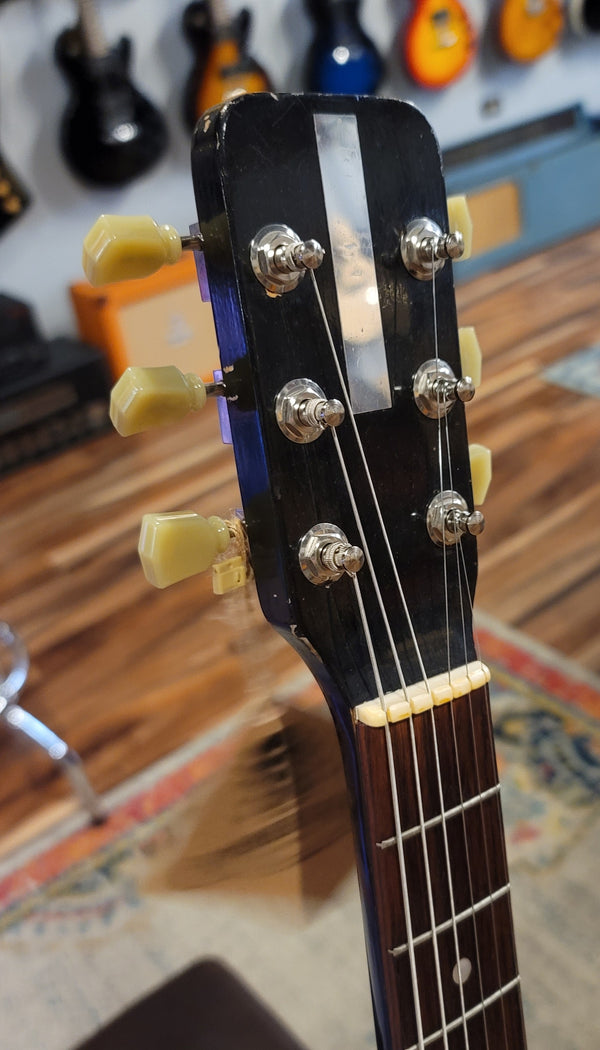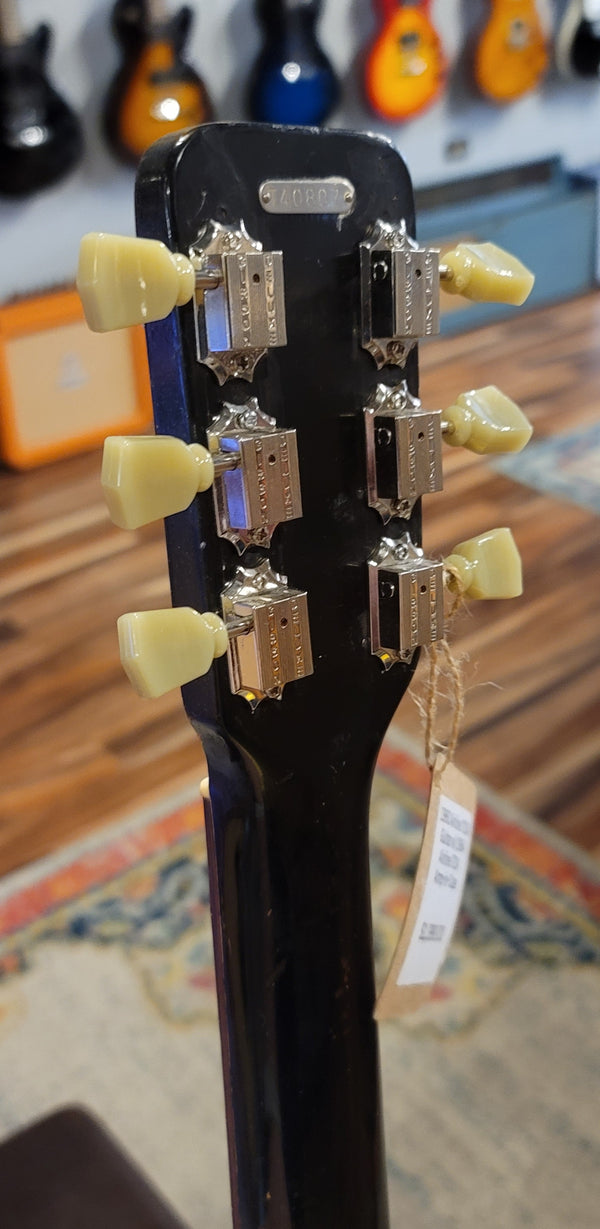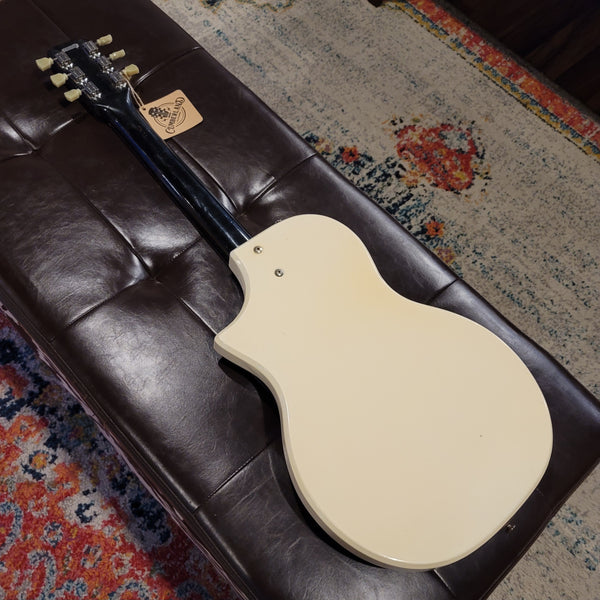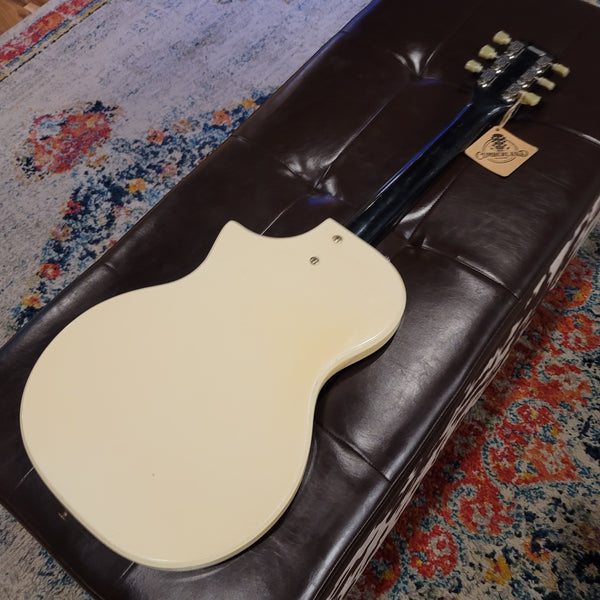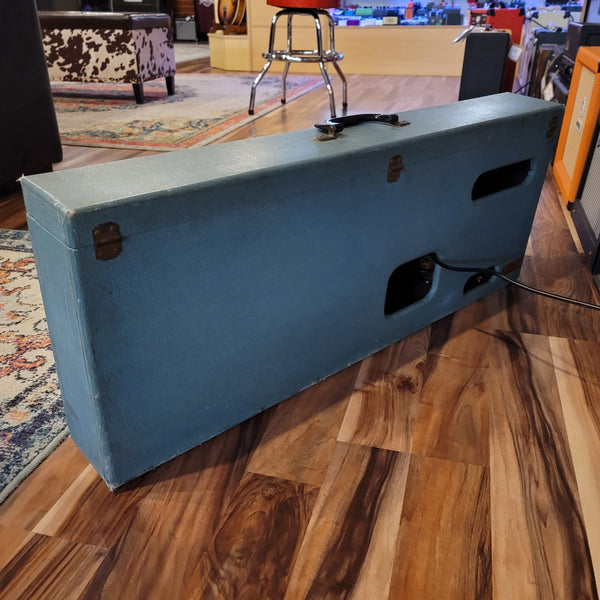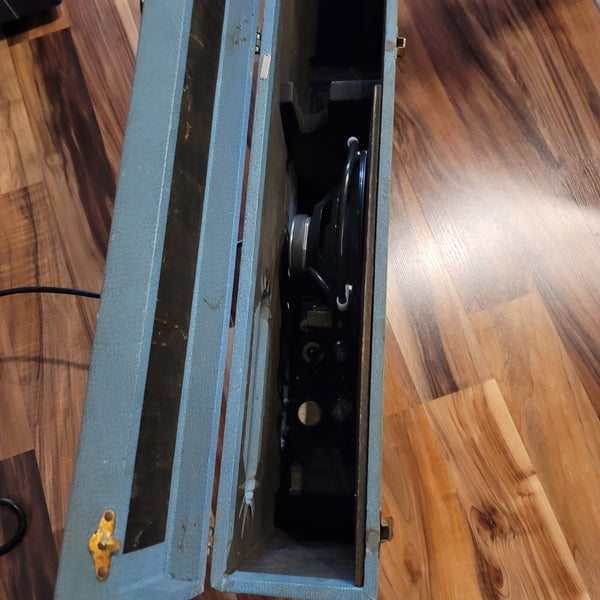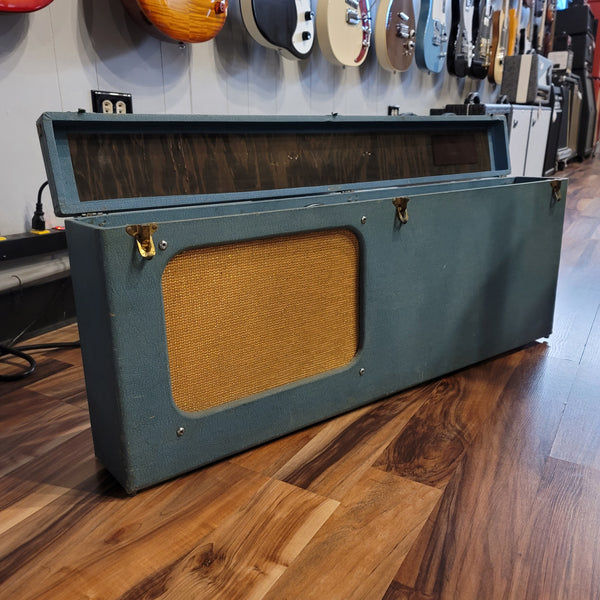 1960 Airline Model 7214 w/ 1964 Amp-in-Case
Dripping with all the right vibes, and oozing with vintage mojo, this is a 1960 Airline 7214 guitar that has been paired with a 1964 Airline 7214 Amp-in-Case! They are not the same year, but they are the correct models paired together. Works for us!
The guitar has been blessed with Gibson Deluxe Kluson-style tuners, but is otherwise stock. The stock pickup and electronics are original and sound fantastic! The neck is straight, fretwear minimal, and the short scale length makes this one a blast to play. A pair of chrome strips have been added to the pickguard and another on the headstock. They actually don't look too bad and have been there for a long time, so we left them intact. The Airline logo is still there, which is uncommon for these. 
The Amp/Case has a replaced speaker, and our amp tech installed new caps, replaced one bad tube, adjusted the bias, and installed a 3-prong power cable for safety. It works perfectly and sounds great! 
This kit is ready to be played! So many of these on the market have issues and need to have the amps serviced. We did the hard part for you!