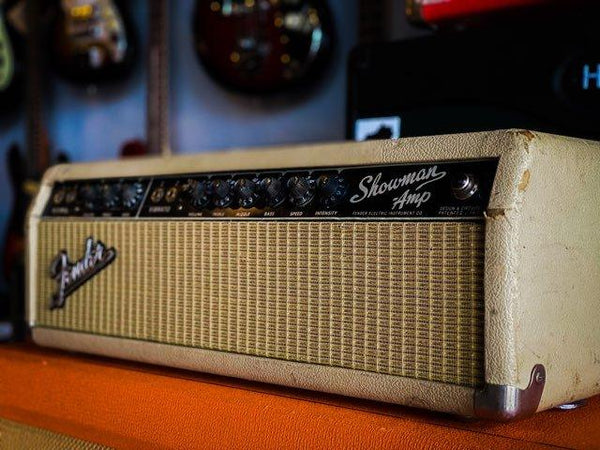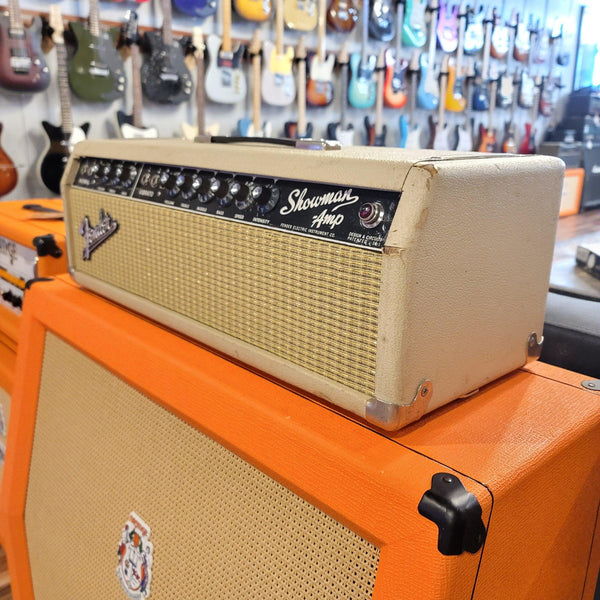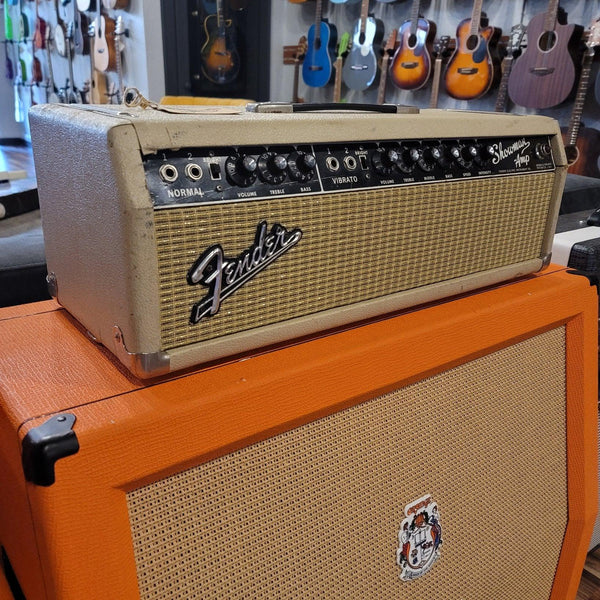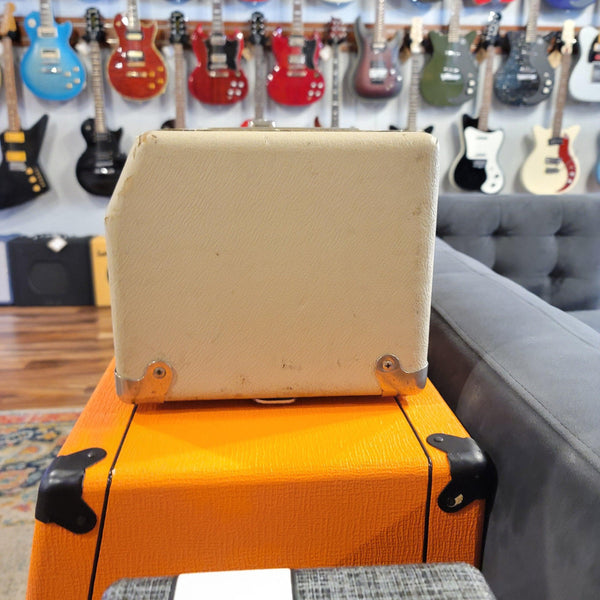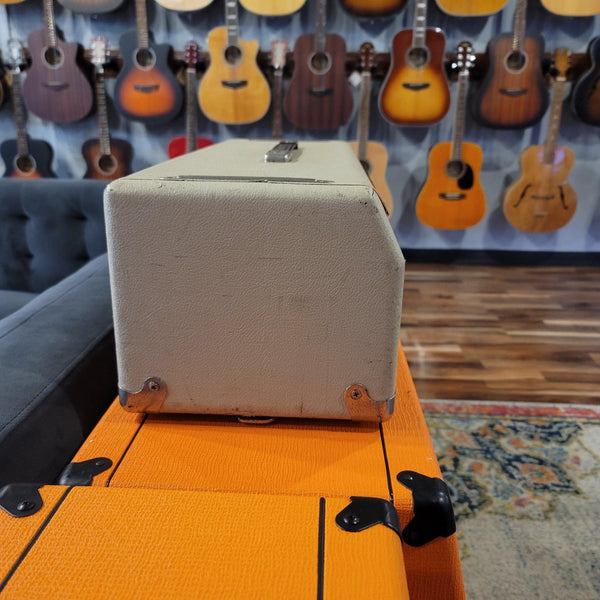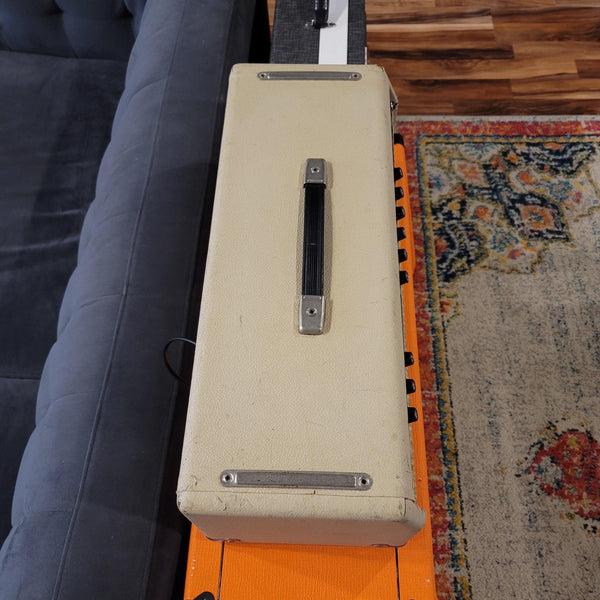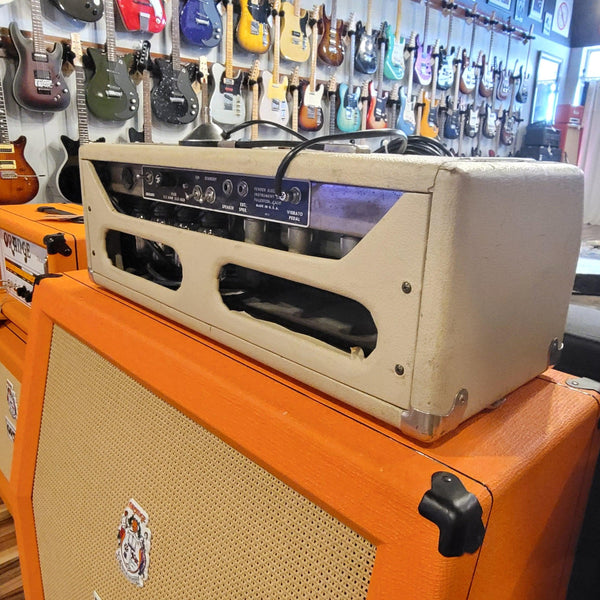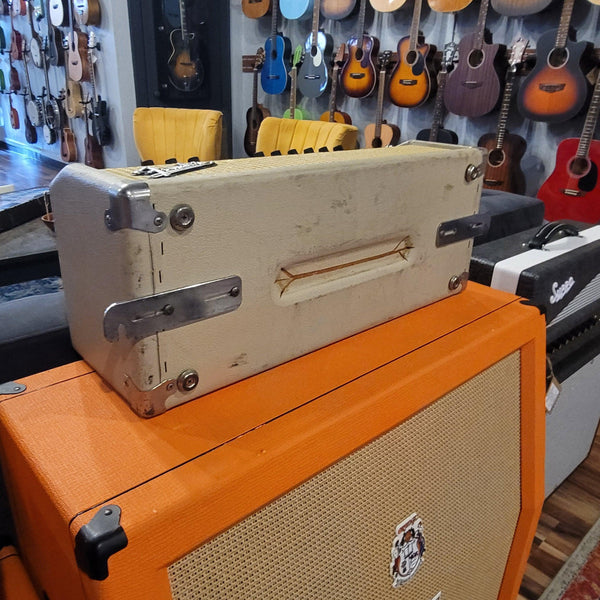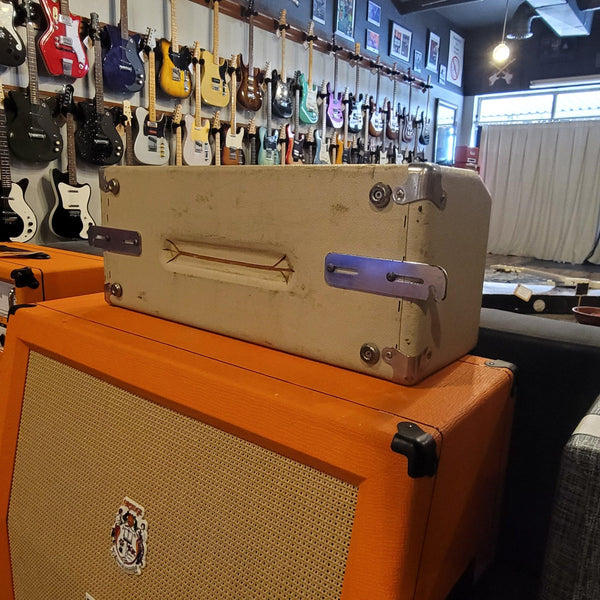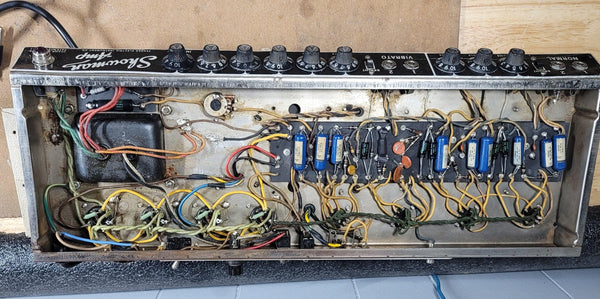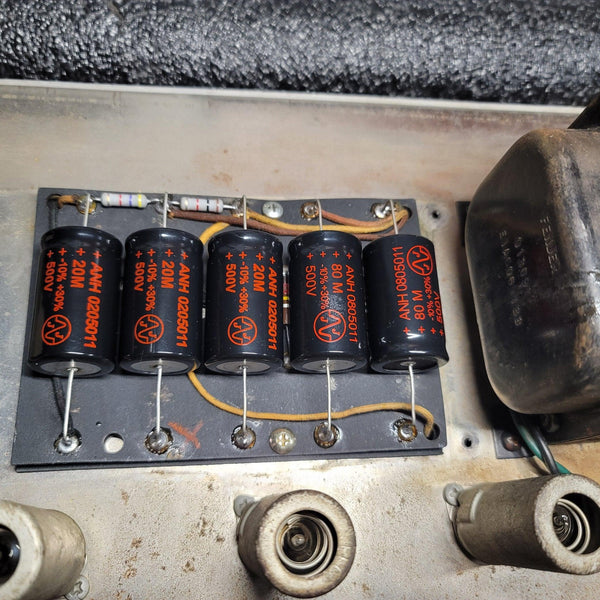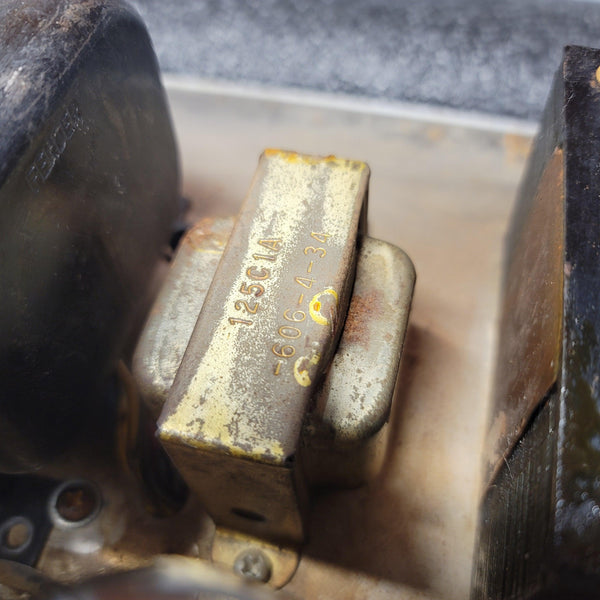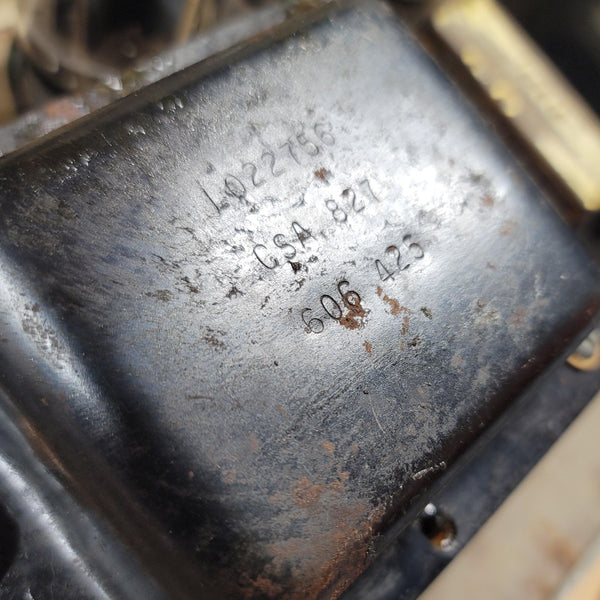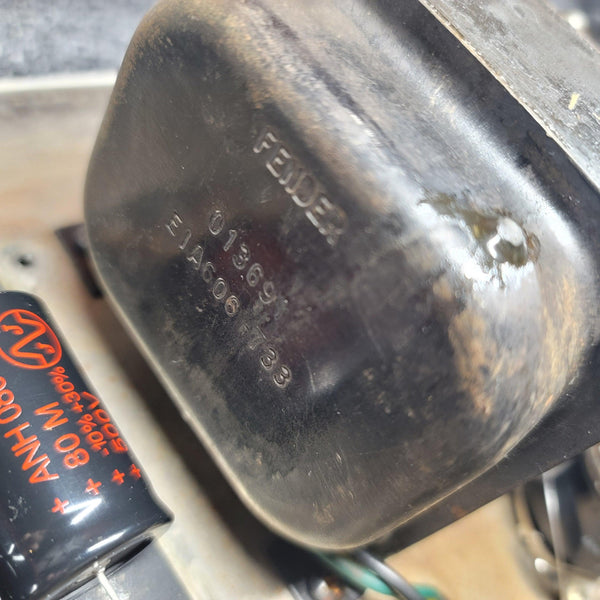 1964 Fender Showman Amp Head - Blackface / Blonde Transitional Model
For your consideration, a 1964 Fender Showman Amp head. What makes this one special is that it is a transitional model. This beauty left the factory in 1964 with the "new for '64" "Blackface" chassis mated to one of the last 1963-spec'd cabinets that featured a gold grille and a cabinet wrapped in creamy white Tolex. It's the best of both worlds: Blonde cosmetics with a Blackface circuit! We don't know for sure how many left the factory like this, but we know it has to be a pretty low number. 
This amp is stock, aside from a recent pro cap job, NOS Russian power tubes, new JJ pre-amp tubes, a 3-prong power cable for safety reasons, and a new Fender footswitch. The output transformer is from 1967, the other two transformers date to 1964. The chassis and inside of the cabinet both have 1964 dates. The amp works perfectly! It sounds ridiculously awesome, and the vibrato is lush and warm. This model was the favorite amp of Dick Dale! The piggyback brackets are still installed on the bottom.