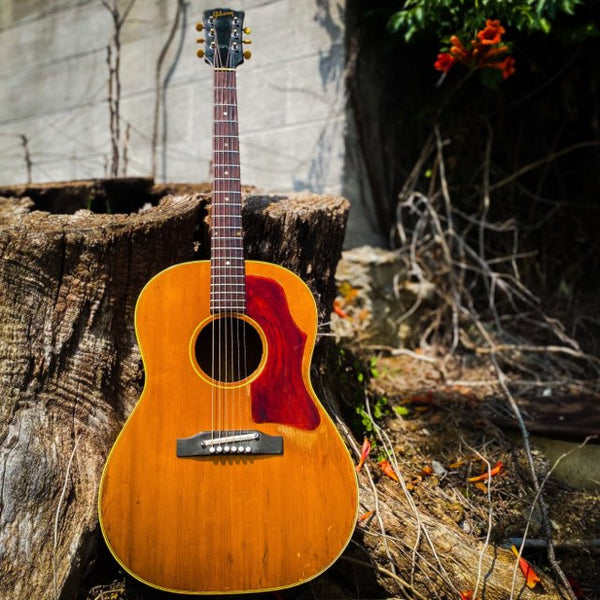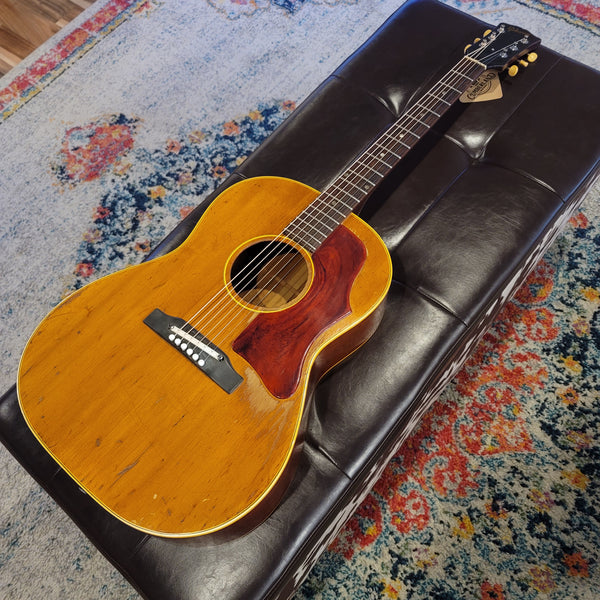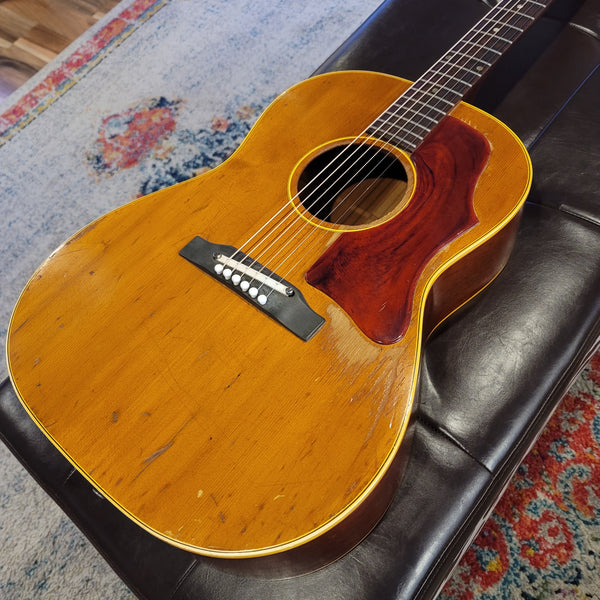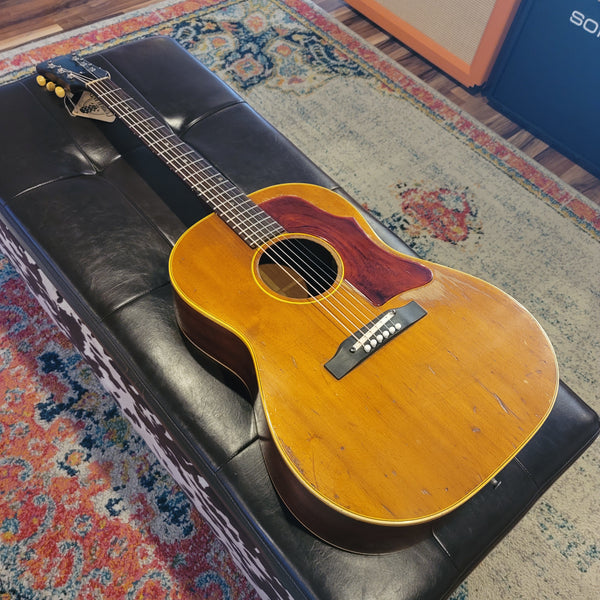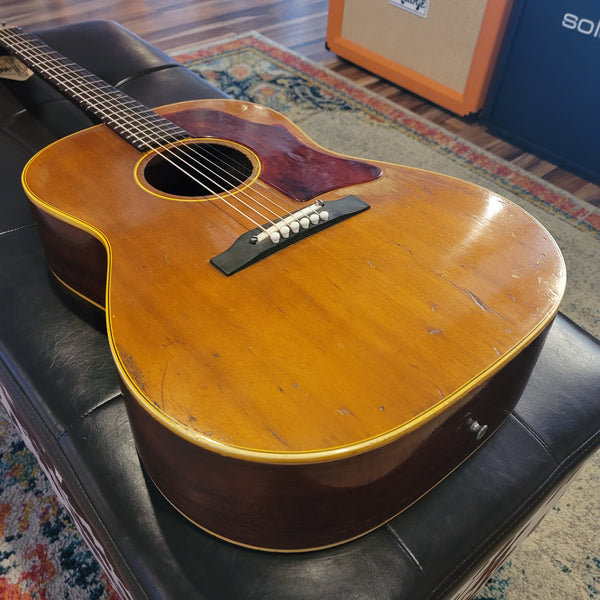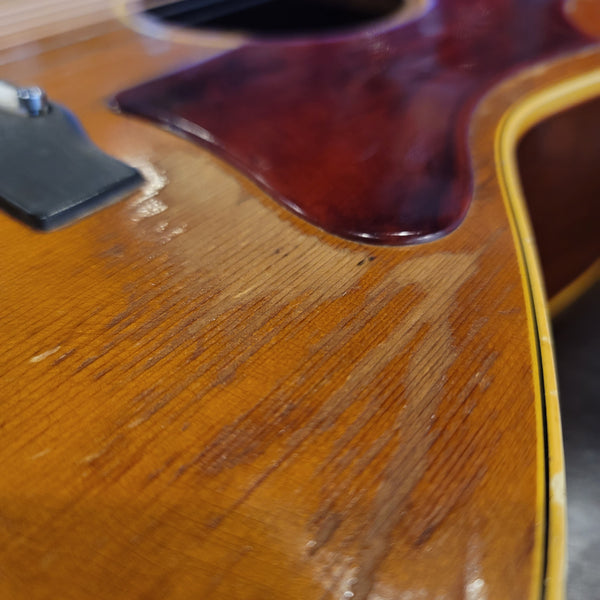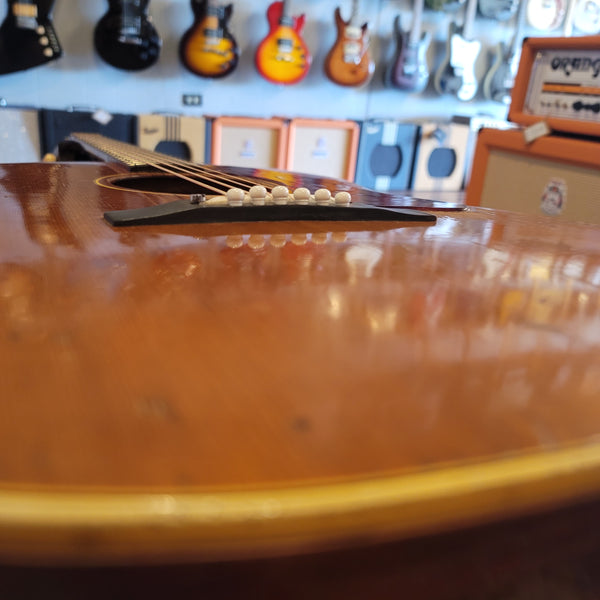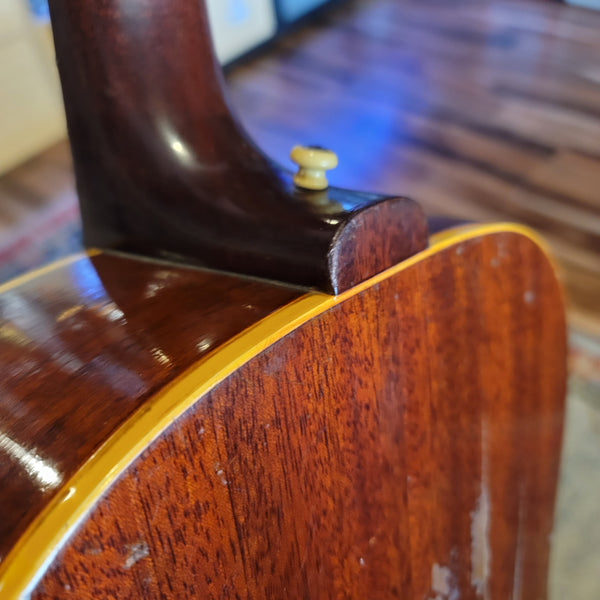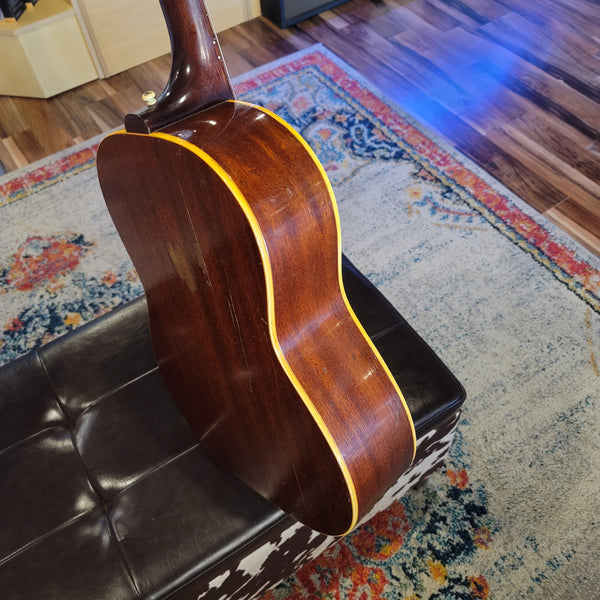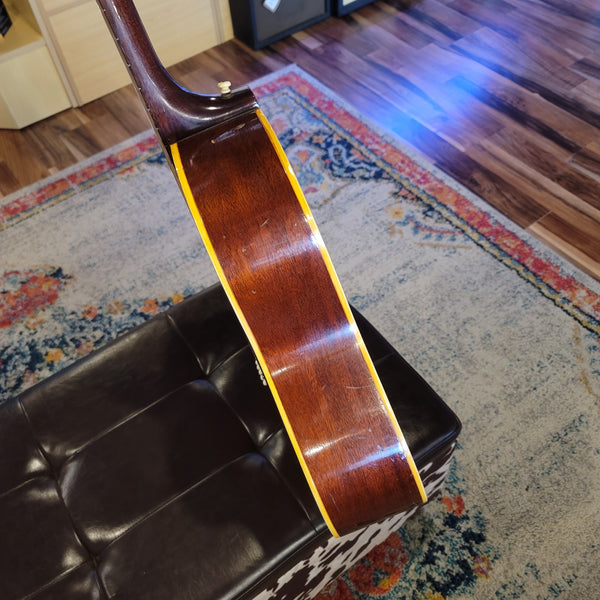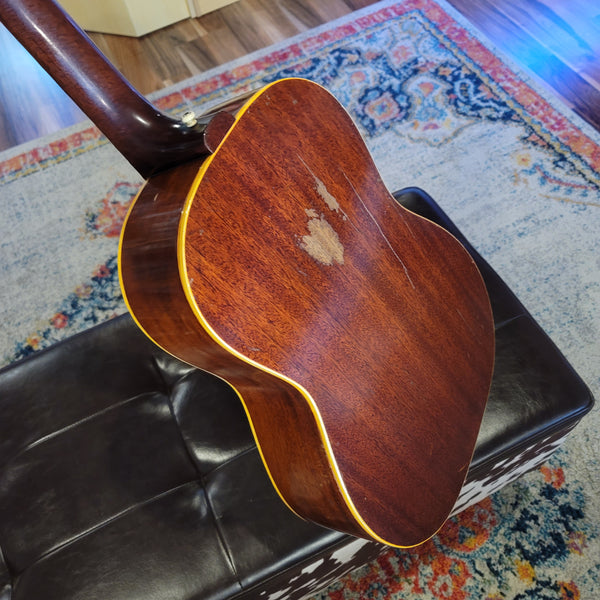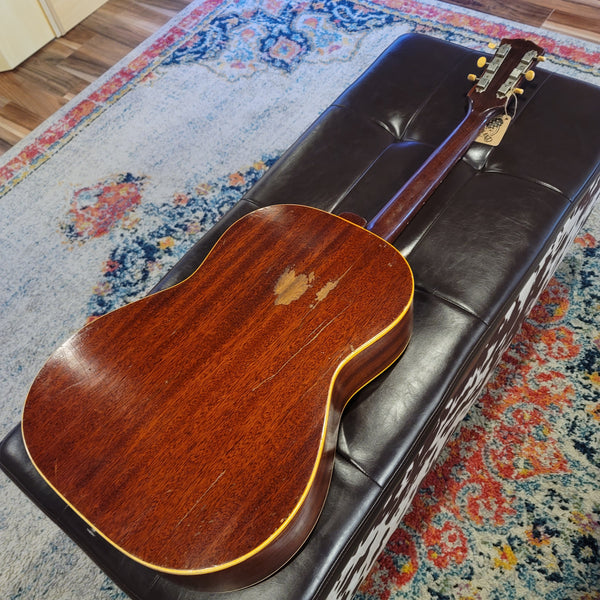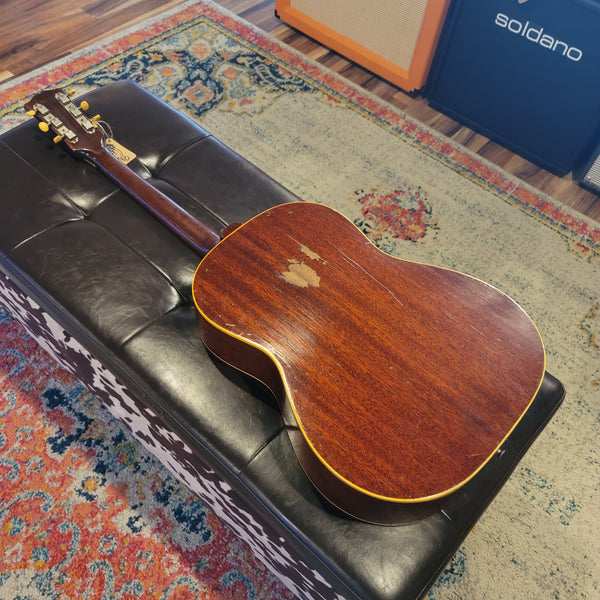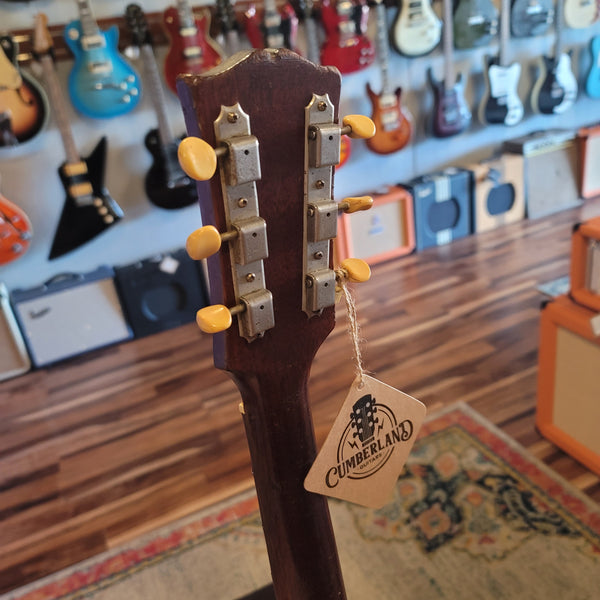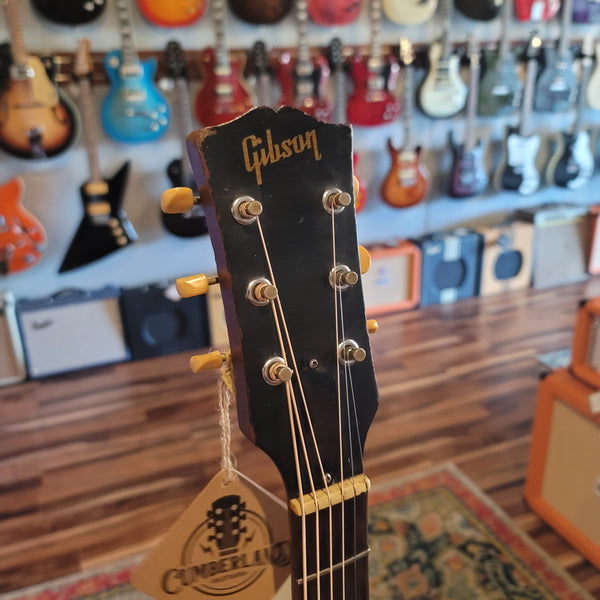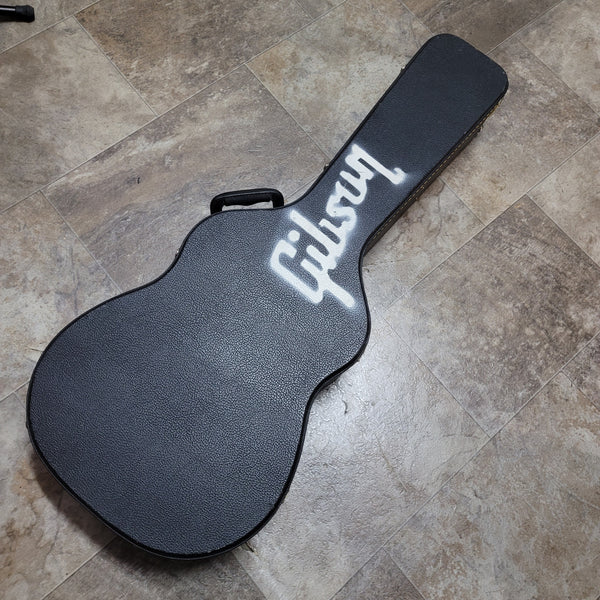 1966 Gibson B-25N - X-Braced Acoustic w/ Hardshell Case
If you've followed our social media, or hang out in our store at all, you probably have noticed that we loooooove a beat-up old acoustic, especially if it is a Gibson. We like them played hard, played a lot, and dripping with vibe.  This 1966 Gibson B-25N checks all the right boxes for us! 
Let's talk about the B-25N, for just a minute. I think they are underappreciated. They are basically a continuation of where the LG-3 model left off in 1962. It's a small body, 2" more narrow than a J-45, but still has a solid spruce top and X-braced construction. They're one of the best small-bodied acoustics out there, and a tremendous value if you don't want to spend LG-3 money. 
This B-25N is all original, aside from replaced bridge pins. The neck has never been removed, the adjustable bridge is not warped or lifting, and the stock tuners work great. The neck is straight, the truss rod works in both directions, and fretwear is minimal and not affecting playability or intonation. There are no cracks in the top, but plenty of dings and playwear! The original pickguard is still flat and securely attached all around. The back has a few cracks that have been sealed and aren't actively spreading. One of the rear ladder braces is missing the upper 70%. The bottom 30% is still strongly attached to the guitar. We would normally replace this partially-missing brace, but this guitar sounds so ridiculously good and loud how it is, and since the bottom portion of the brace is still intact and holding onto the back of the guitar nicely, we left it alone. We have inspected the guitar with a borescope and all other braces are intact and secure. No structural damage is being done by having a partially missing brace. Just wait until you hear it...this is helping not hurting the sound and projection! 
The guitar has been fully setup and restring with coated strings. A newer hardshell case is included.