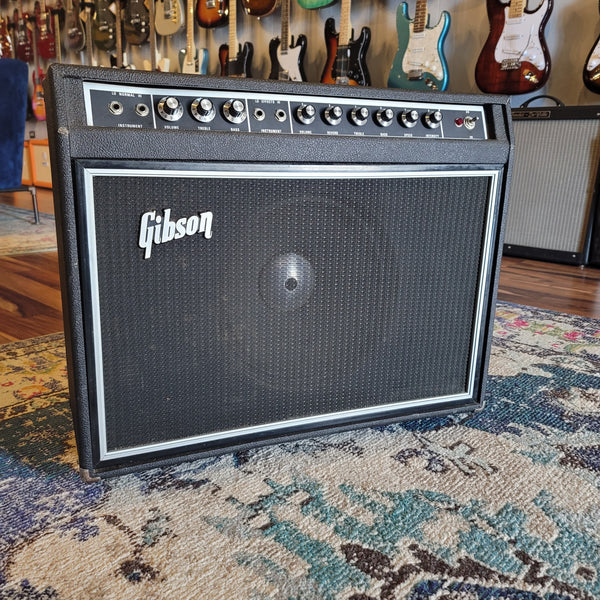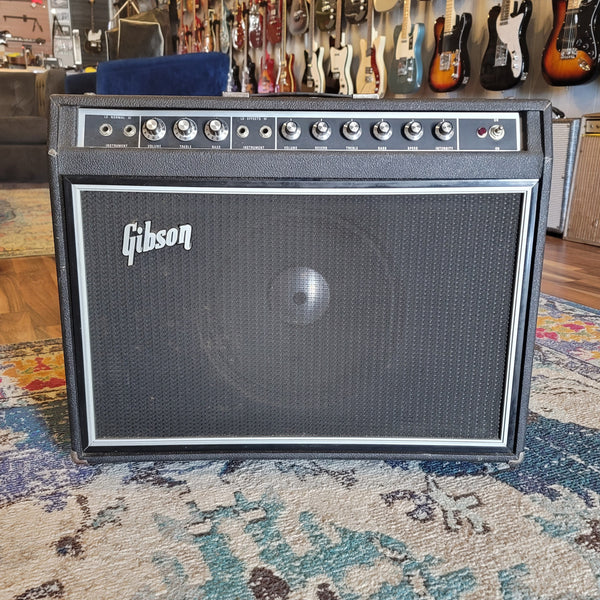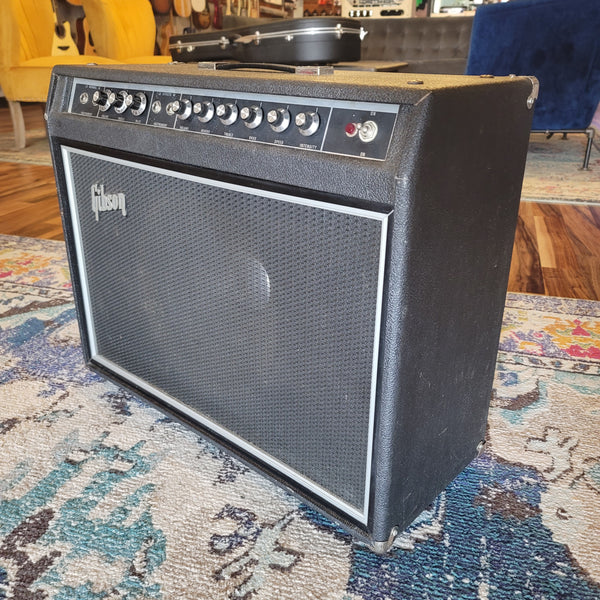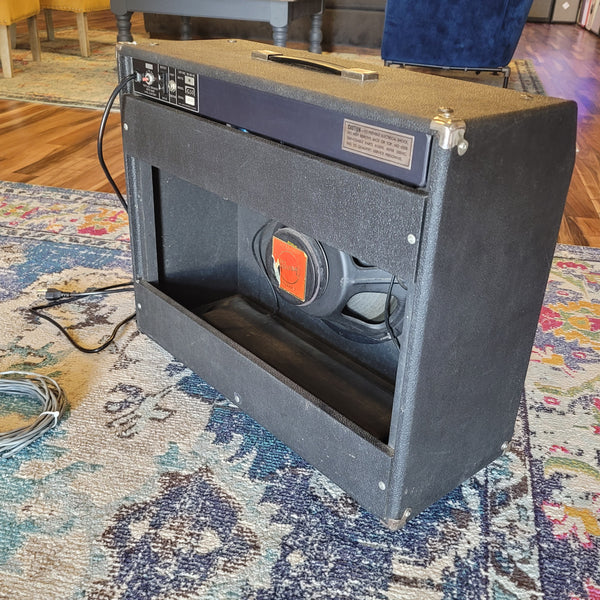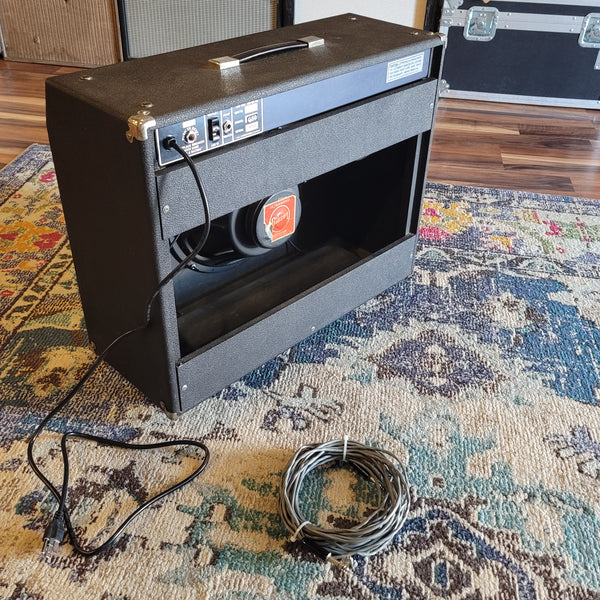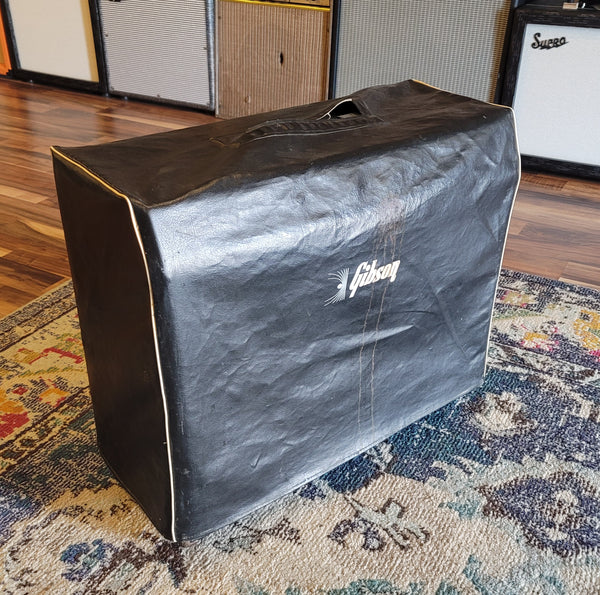 1972 Gibson G-50 Solid State Combo Amplifier
These early Gibson solid-state amp models don't get a fair shake in the amp world. They sound much better and more usable than the internet experts like to give them credit for. Sure, they aren't tube amps, but they are still terrific amps that offer quick access to all sorts of vintage tones. They give off awesome vintage vibes, and are affordable to use at home and on the gig. 
This one is in pretty nice cosmetic shape. The power cable was replaced with a a modern 3-prong cable, and they death trap utility outlet on the rear panel has been disconnected for your safety. It is still installed on the amp, and can be easily reconnected if you're into taking risks and such. Only three original knobs remain (the three silver ones on the left). The other knobs are smaller and don't line up perfectly with the dial indicator, but they work fine. Just be aware that you might be set to "10", but you're really at 9.2-9.5. This doesn't bother us, but it might bother you, so heads up. All pots, switches, and jacks have been cleaned and work without noise. Everything functions as it should but the reverb is intermittent and we haven't had a chance to investigate. We have reduced the price to reflect this. The amp is otherwise healthy and still has the original speaker. The original cover is a little beat, but still functions well.