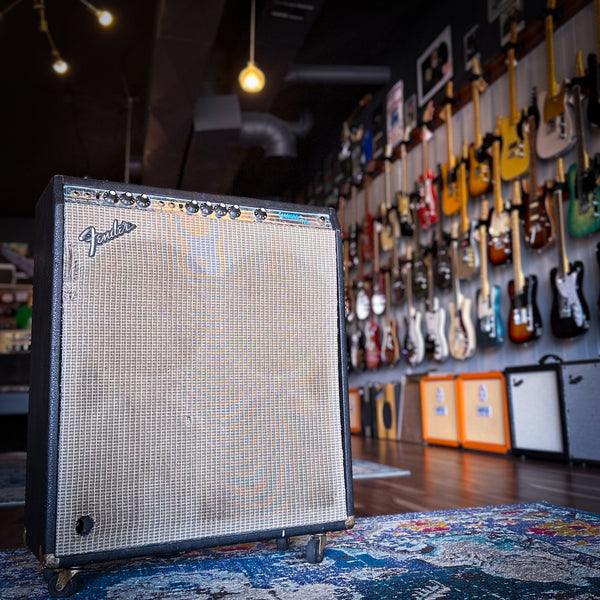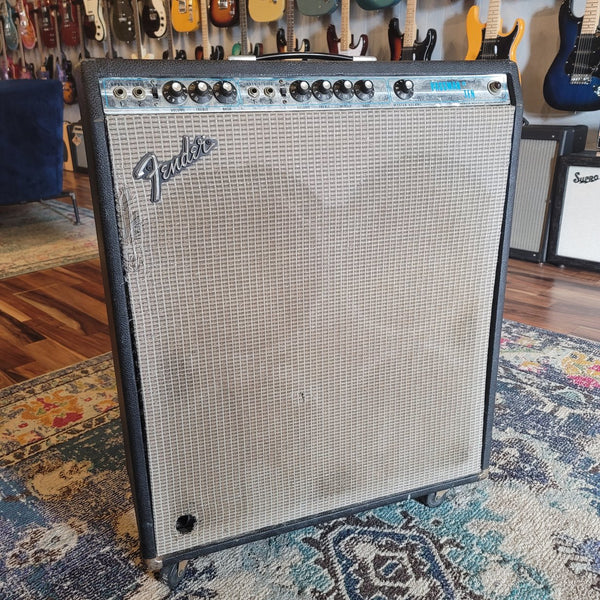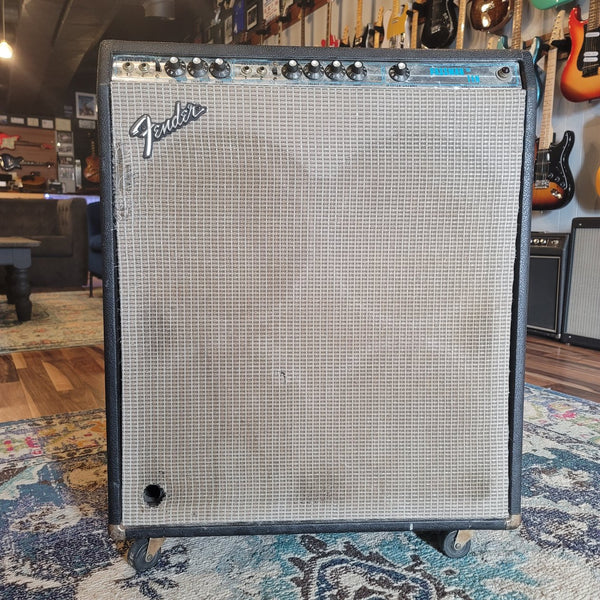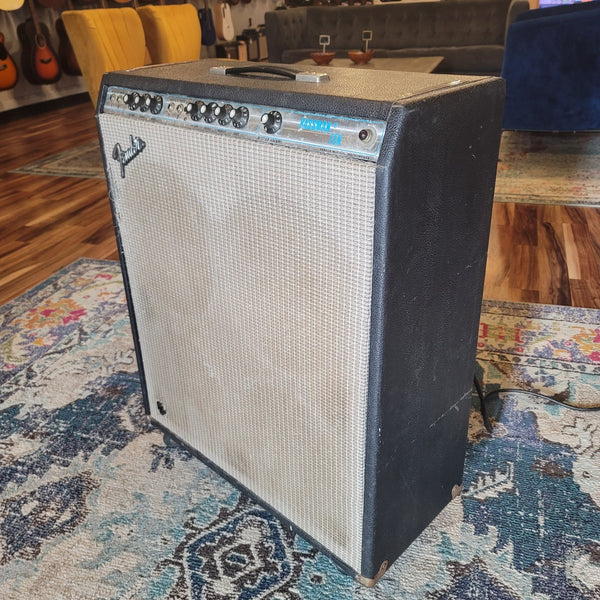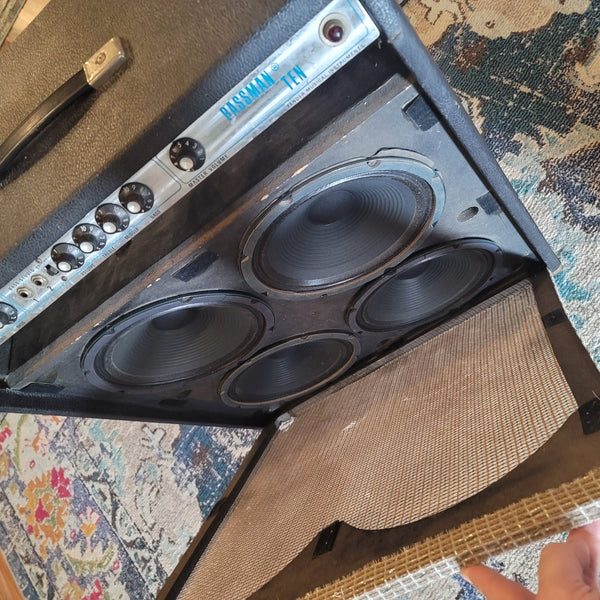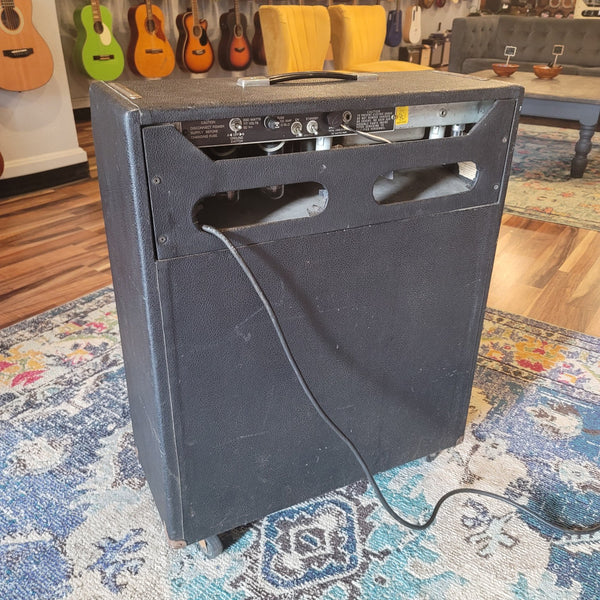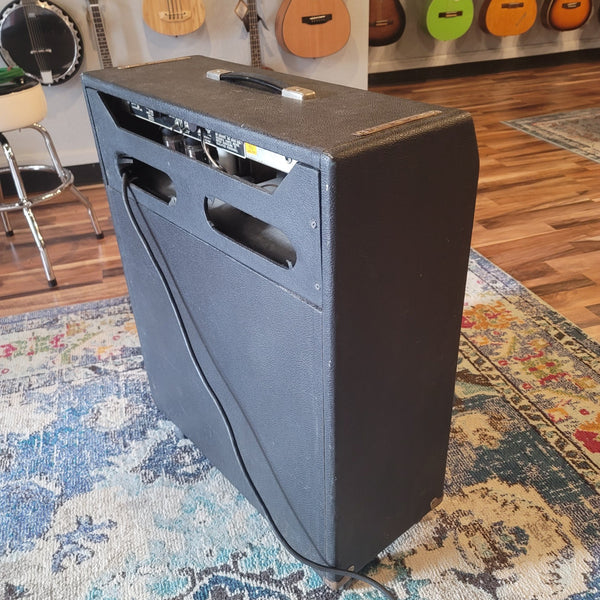 1975 Fender Bassman Ten Tube Combo - Silverface
For your consideration, a ready-to-use 1975 Fender Bassman Ten combo amp!
This amp has been serviced and made reliable, safe and fully functional including new filter caps, a 3 prong power cable, and an added resistor on the Bass circuit to make it more usable for guitar purposes. The speakers have been replaced with new Jensen Mod 10" speakers. All transformers and pots date to 1975. The grille has a nice microphone hole in the front. The casters work as they should. The amp has some wear and tear, but nothing abnormal and no water damage.
This amp sounds great! These are a fantastic way to get into a real and unmistakable vintage Fender without spending a ton of money.