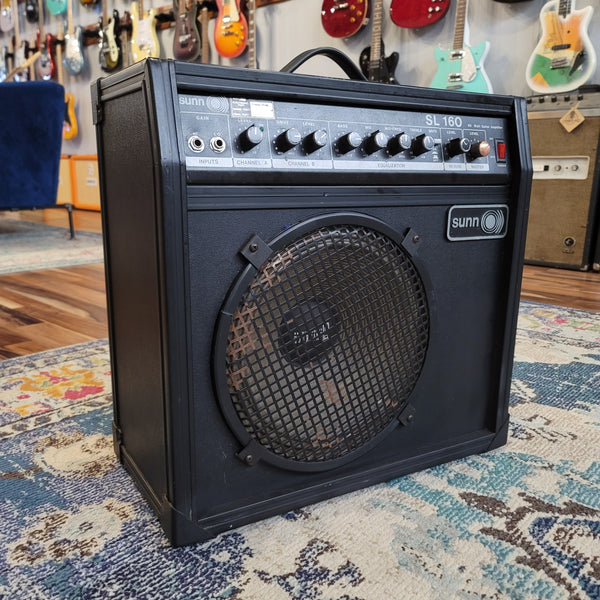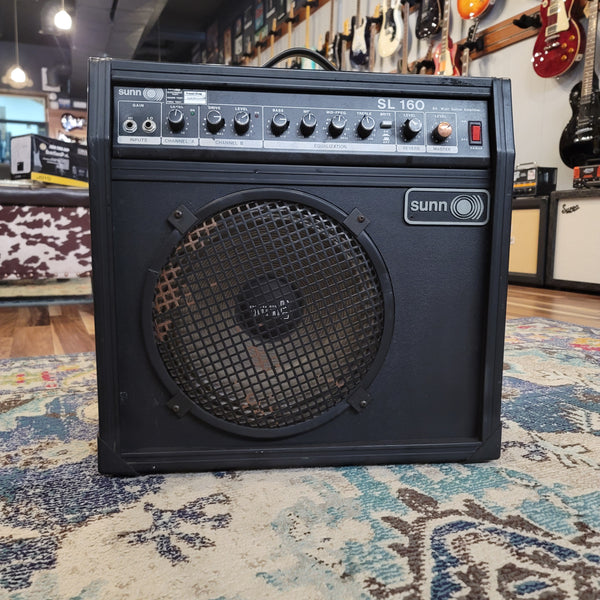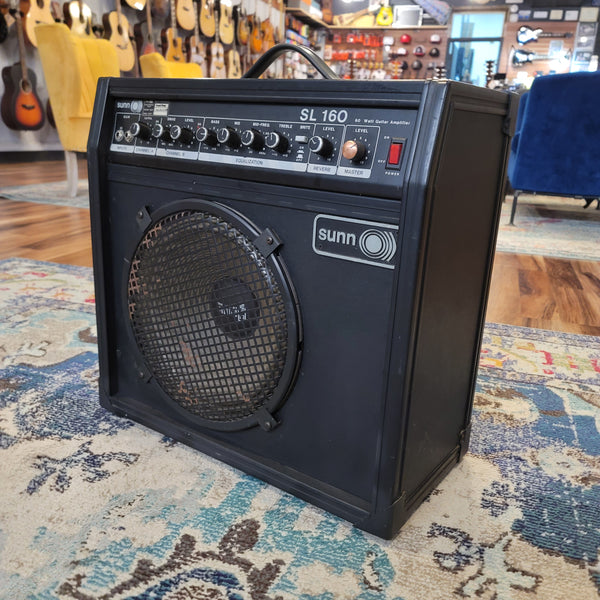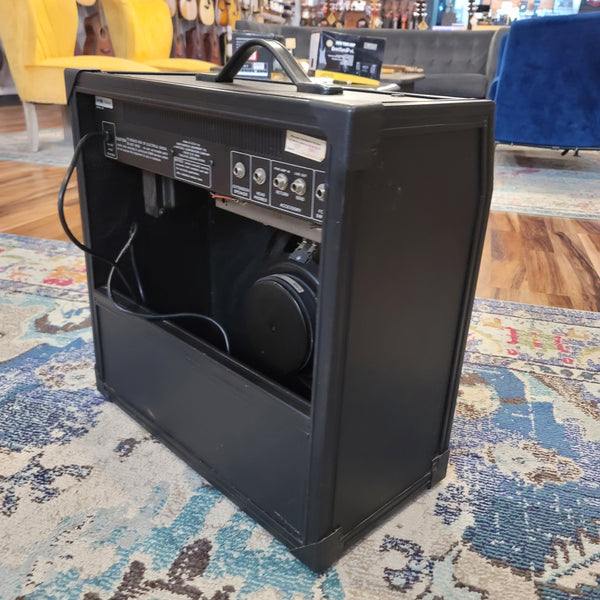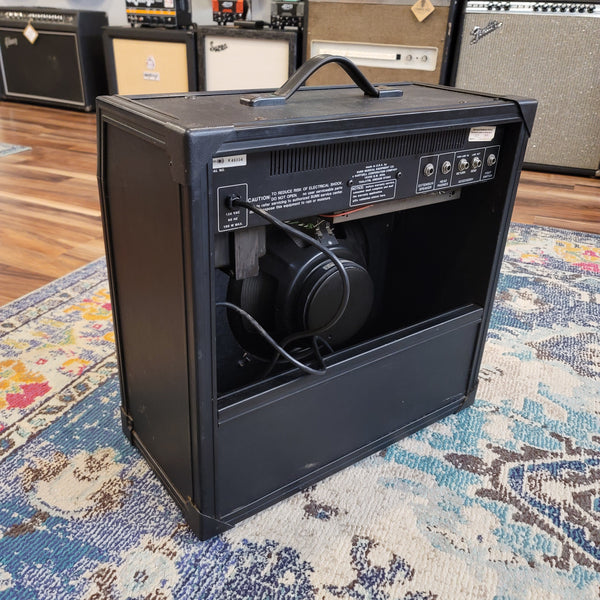 1986 SUNN SL 160 Combo Amp - Solid State - 1x12
Behold: The SUNN SL 160. 
This cool SUNN combo was built in 1986, right here in the USA! We don't see a lot of SUNN amps out there, especially around here, so of course we were excited when this beast walked in the door. 60 watts of solid-state power through a single 12" speaker. It's a potent combo that is more usable and versatile than any of the online reviews seem to like to give it credit for. It's a fantastic pedal platform, and handles everything from blues rock to the most doom and stoner rocker stuff we can come up with. It's a beast!  The amp is all original, aside from a replaced power cable. The amp has been given a clean bill of health by our repair shop, and all jacks, pots, and switches have been flushed and work without static. Cosmetically, it's in great shape for being nearly 40 years old. No signs of abuse! 
No footswitch is included.