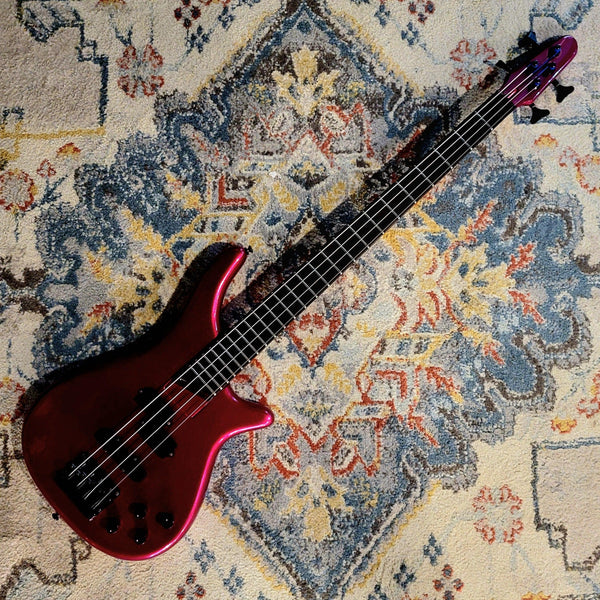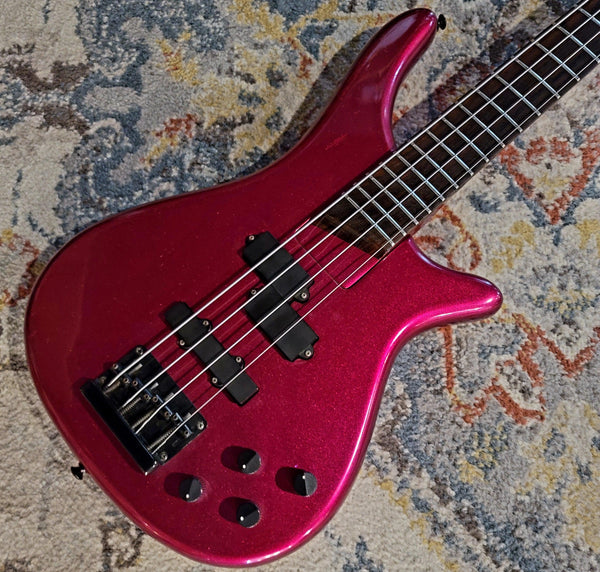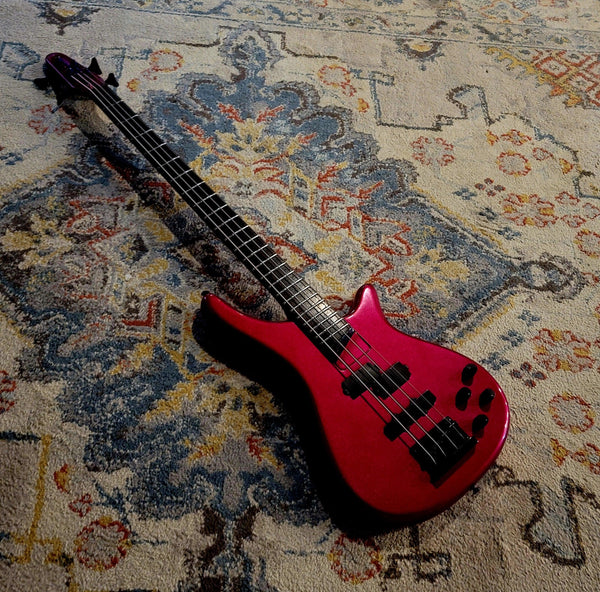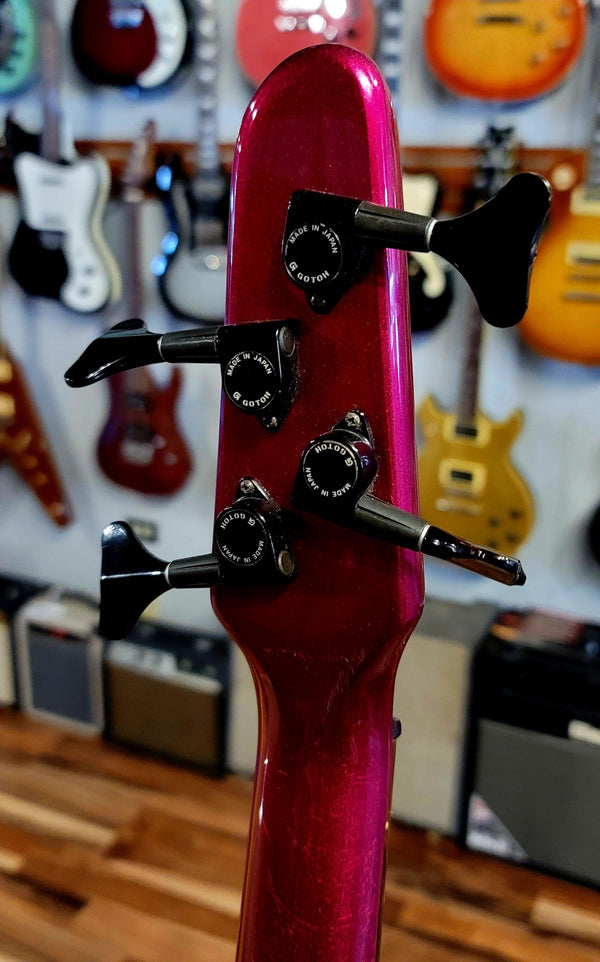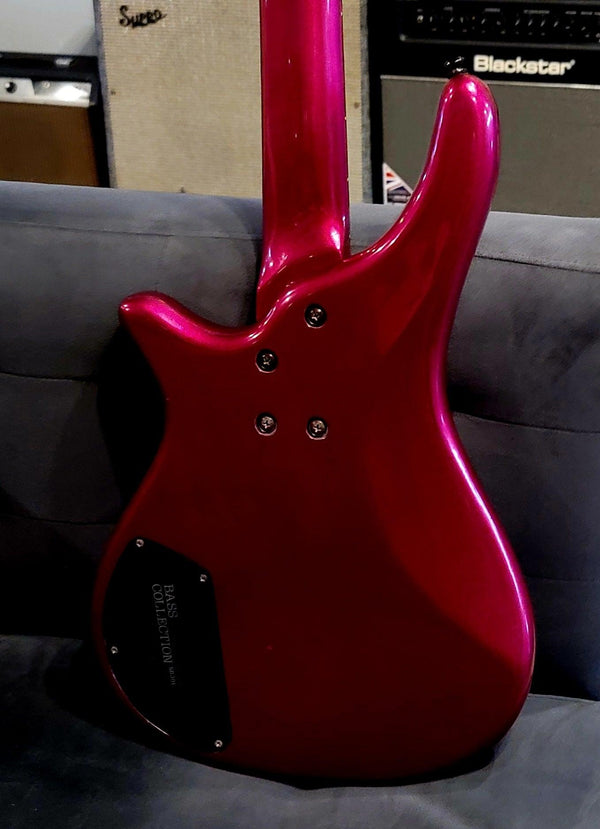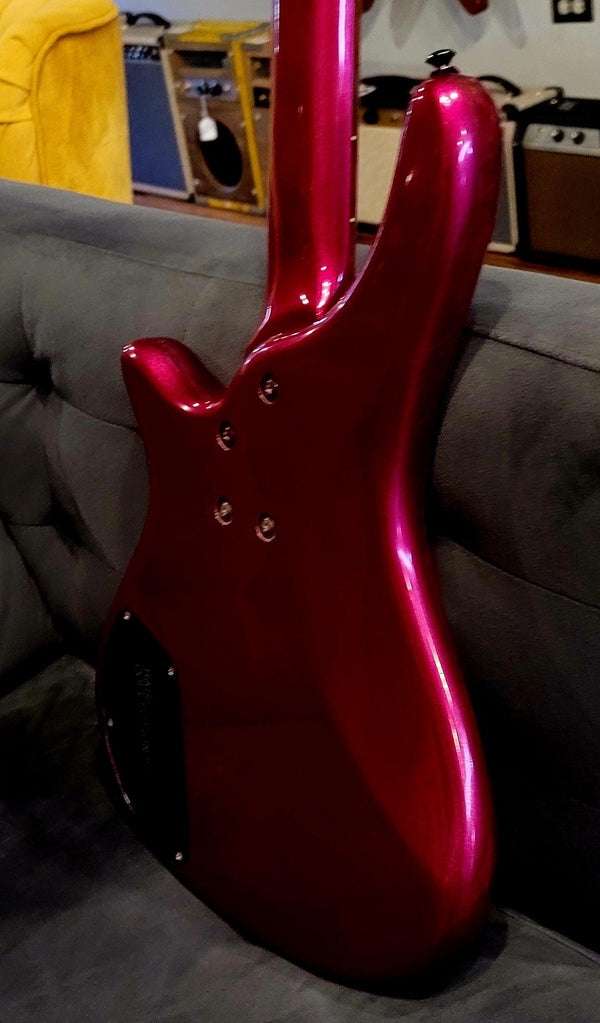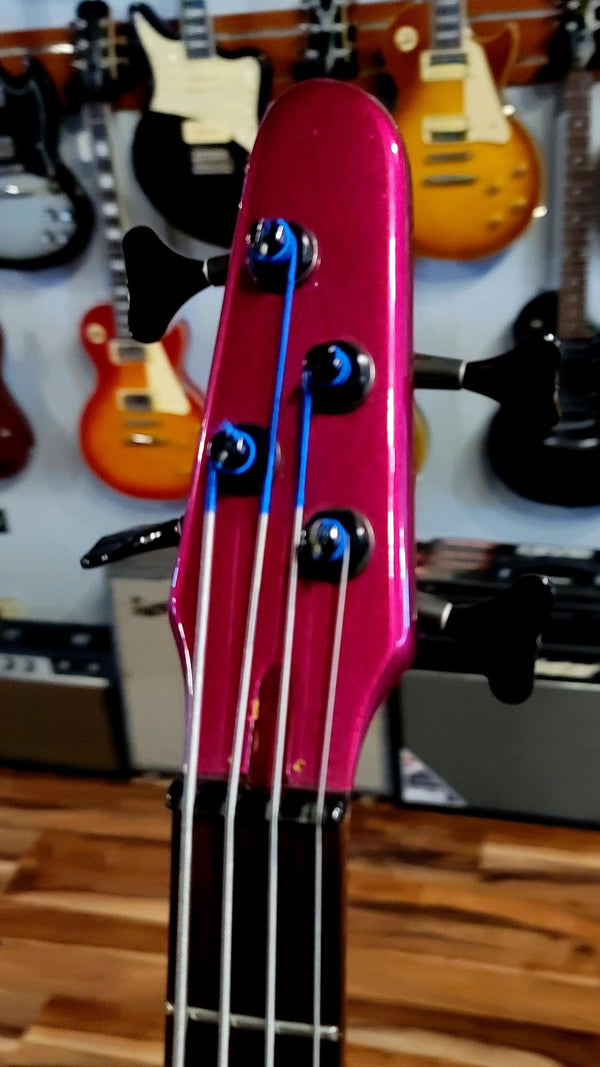 1988 Bass Collection SB301 - SGC Nanyo - Metallic Purple - P/J
For your consideration, a lovely 1988 SGC Nanyo Bass Collection -  SB301 in Metallic Purple. 
The story behind this brand with the extra-long name covers the whole globe. It begins in Japan, where an electronics company, Nanyo, makes a move to get into the guitar business by acquiring the Sexton Guitar Company (SGC), a small British brand. They develop this  really sleek bass, the SB, and setup a partnership with Meisel Music of New Jersey for US distribution. Meisel owned the name "Bass Collection" already and tacked it on to the rapidly growing brand name to form SGC Nanyo Bass Collection. 
So where does a British/Japanese company making guitars for Americans have their products made? Korea, of course. 
The company was short-lived, unfortunately. Their basses are actually really impressive and honestly, a bit underappreciated. This bass is from 1988, the first year for this brand. It seems the vast majority of SGC Nanyo Bass Collection basses that pop up for sale are from 1990-1995ish, we rarely see any from this early and have found no evidence of this color purple in any of the original catalogs. Cool!  It's definitely an original finish and aging nicely.
The bass is 100% original and unmodified. The truss rod cover is missing. The truss rod works in both directions, the neck is straight, and fretwear is minimal. The original Gotoh Japan tuners are fantastic, of course. The neck is surprisingly chunky, but not uncomfortable. The jumbo frets and low action make it a blast to play. Refreshing, really. The electronics are all original and work as the should. P/J pickups, master volume, pickup blend, and bass and treble boost/cut controls. 
No signs of abuse, just typical wear and tear. This bass qualifies as "low mileage". The color is a really cool purple that looks better in person....it's a unique color that stands out in the store. 
A gig bag is included. Freshly setup and restrung, this bass is ready to rock!