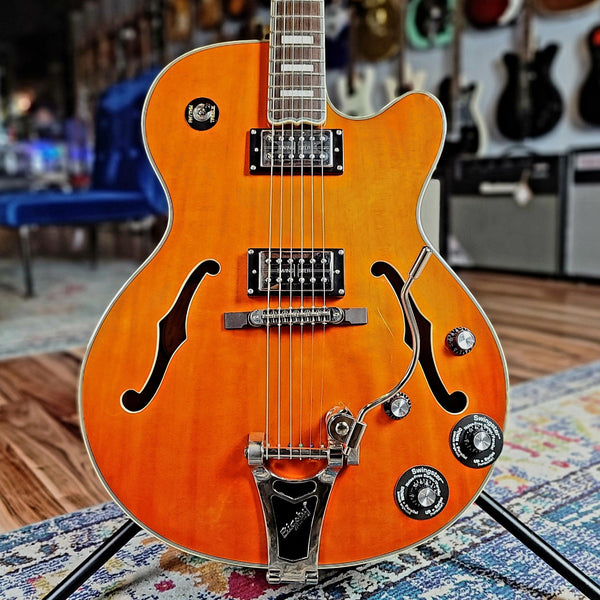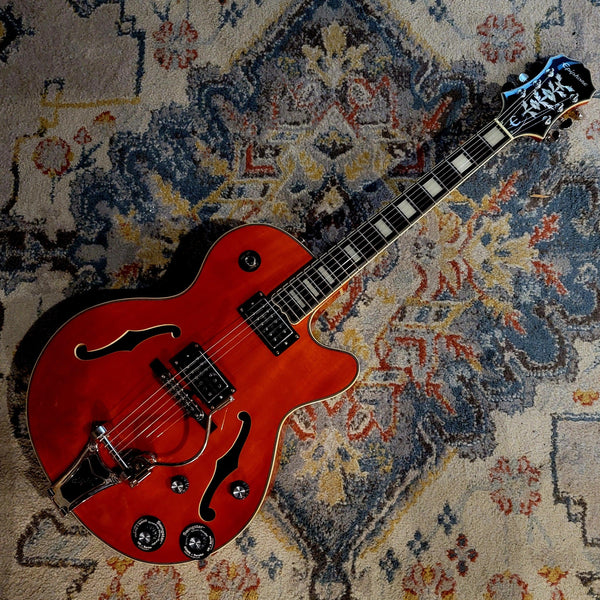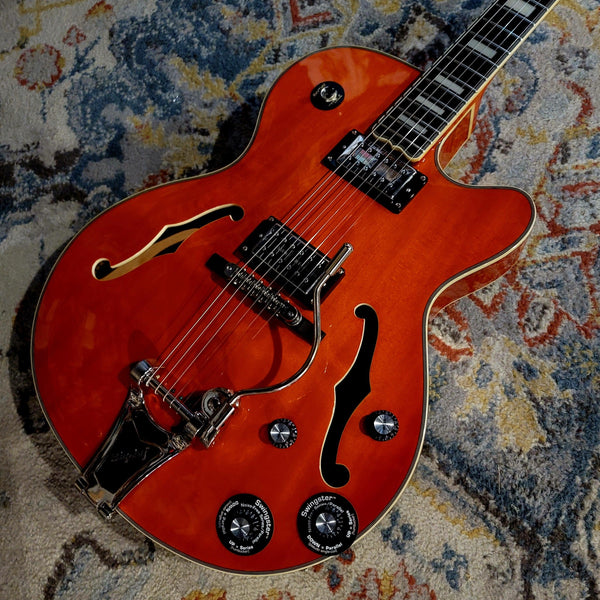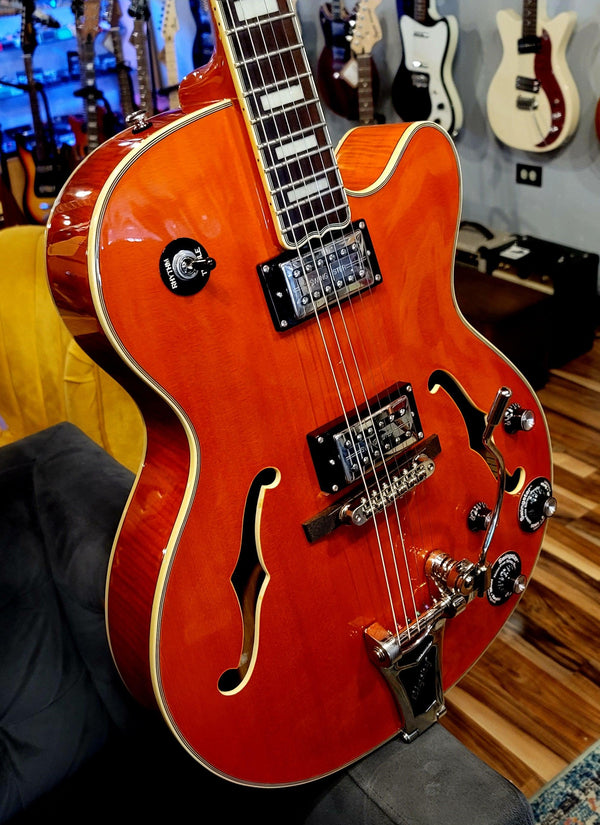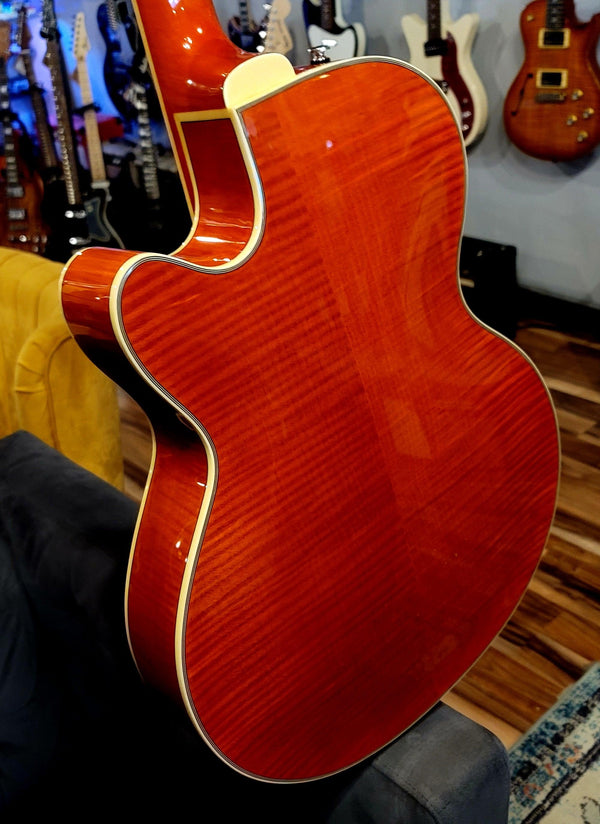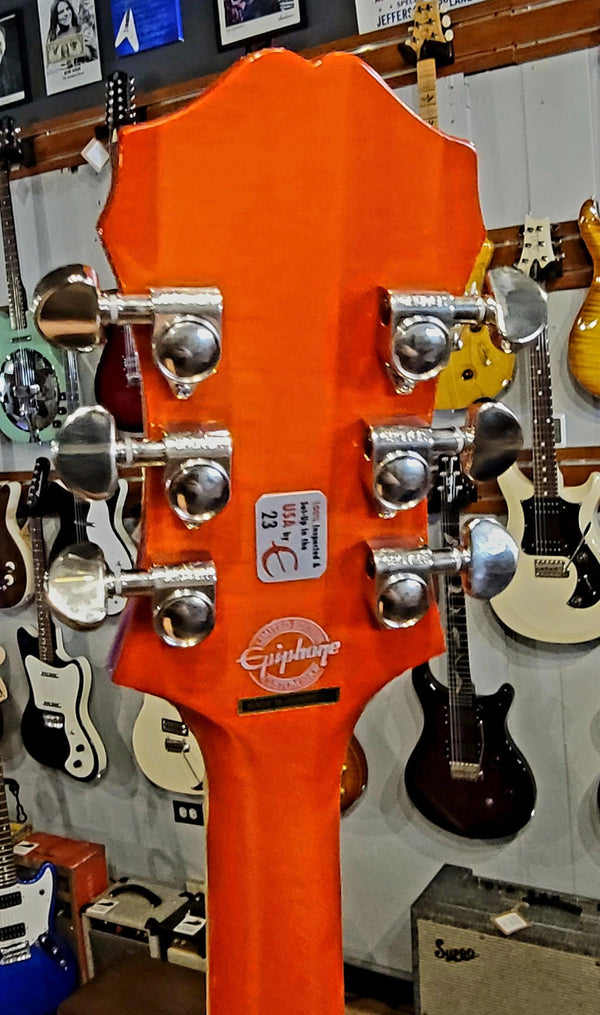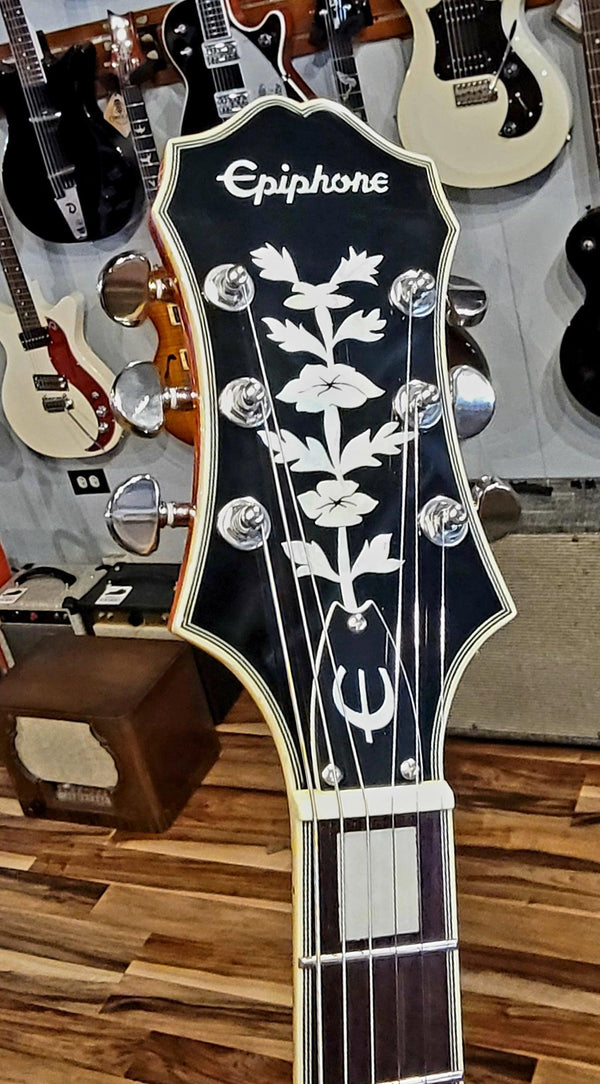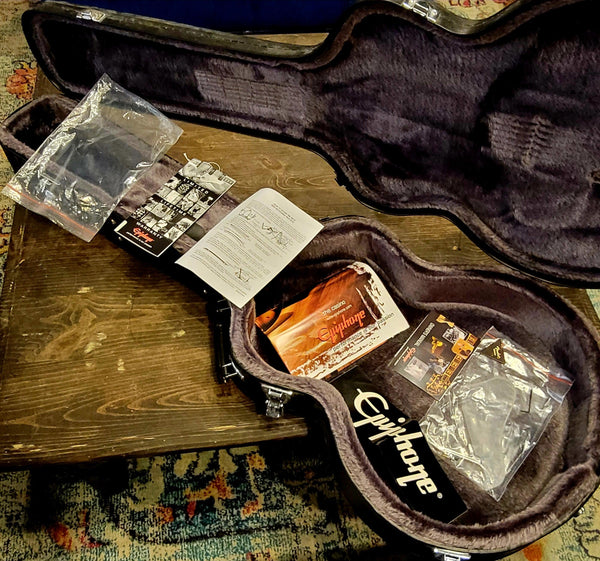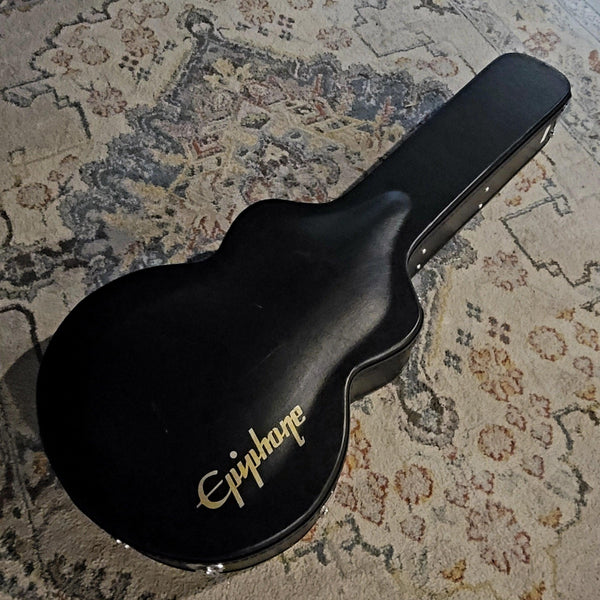 2010 Epiphone Emperor Swingster - Limited Edition - Orange - w/OHSC
Epiphone sure had Gretsch in their crosshairs when they made this! Epiphone took the popular Emperor Regent full-size jazz box and gave it a proper Rockabilly makeover, including the new SwingBucker pickups, series/parallel switching, Grover tuners, a Chet Atkins-styled Bigsby and then they even painted it orange! Some call it the poor man's Gretsch 6120. We call it super cool, all day long! But seriously, if you are in need of that Gretsch sound and look without wanting to buy a Gretsch, we highly recommend the Swingster.  
This one is in ridiculously clean condition. It's a one-owner instrument that spent its whole life in the case. Not only are there no signs of abuse, there are very few signs of use. The original wrappers are still on the pickups and the original paper knob surrounds are still installed and intact! The guitar is unmodified, 100% stock, and has been properly maintained and stored in the correct climate since it was first purchased in 2010. We just gave it a complete setup and fresh strings. Low action and a great growling tone...this one is a blast to play! 
Check out all of that case candy! That is the original manual, hangtags, sticker, and everything that came new with the guitar. The clear plexiglass pickguard has never been installed. This is the cleanest and most complete one of these to pop up online for sale in a very long time. The Limited Edition first-year Orange version is the most sought-after! Don't miss out!