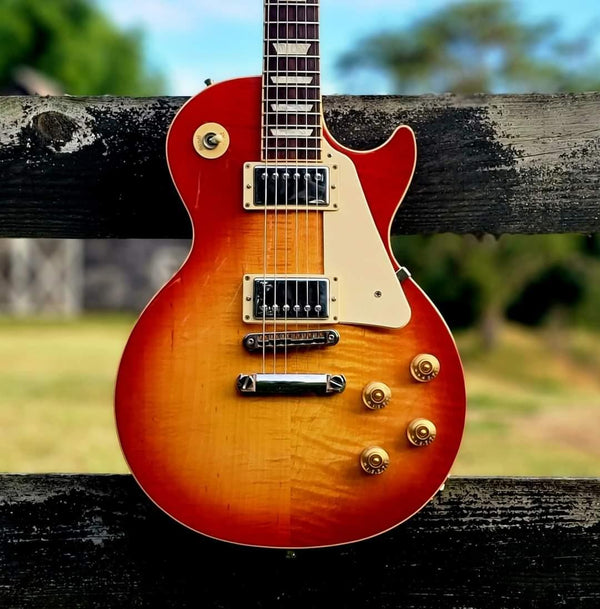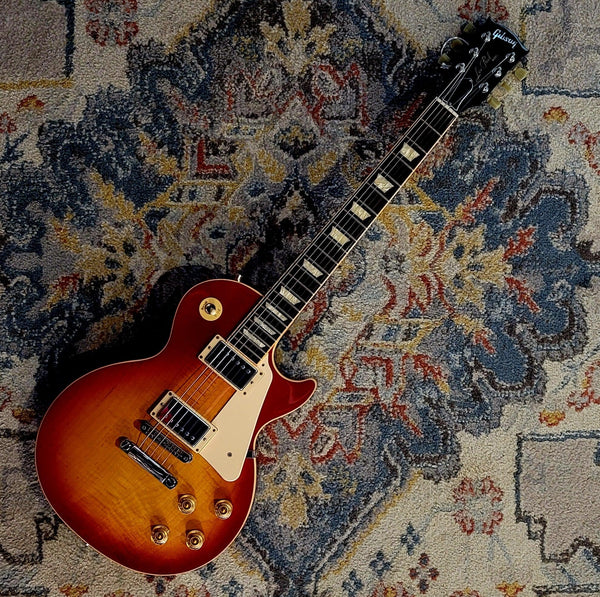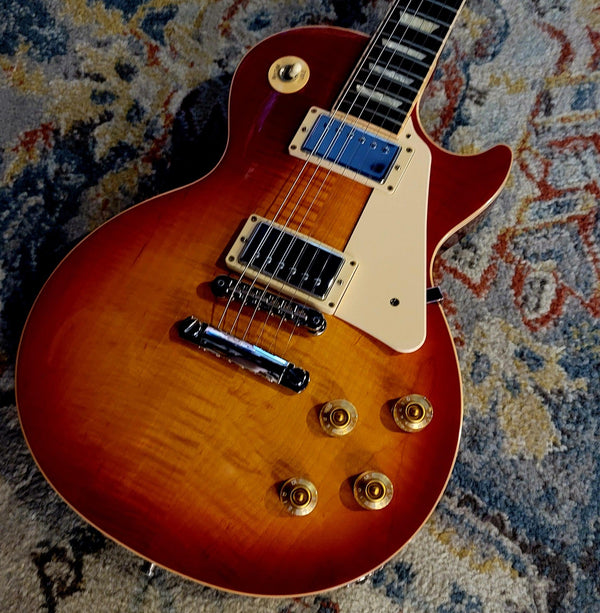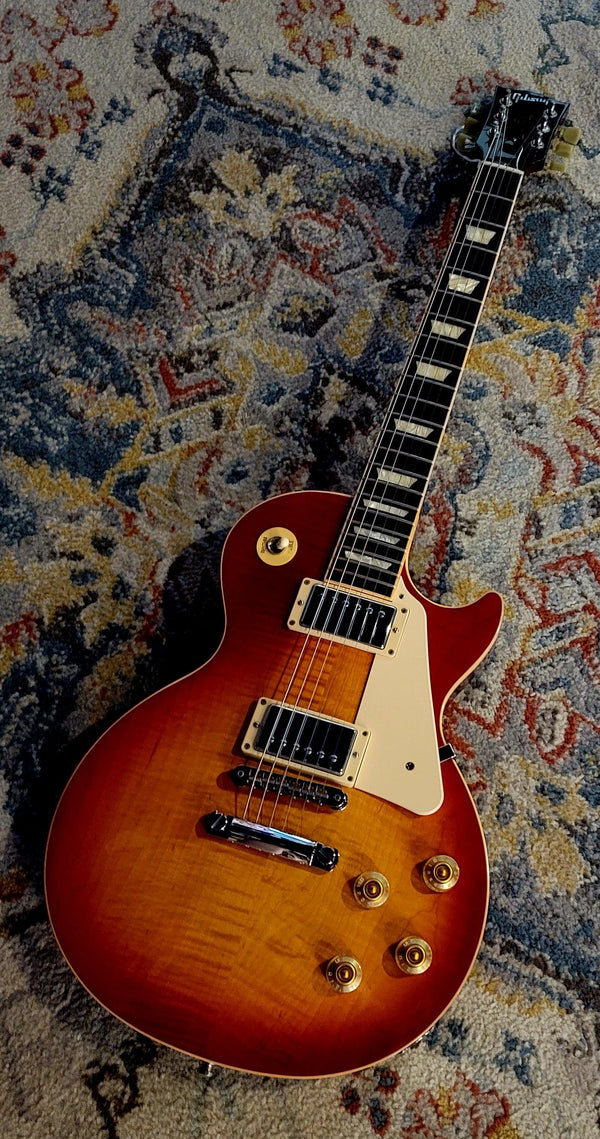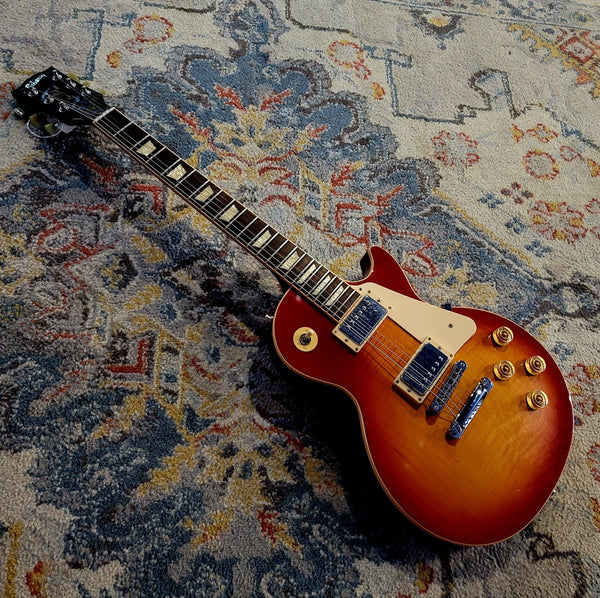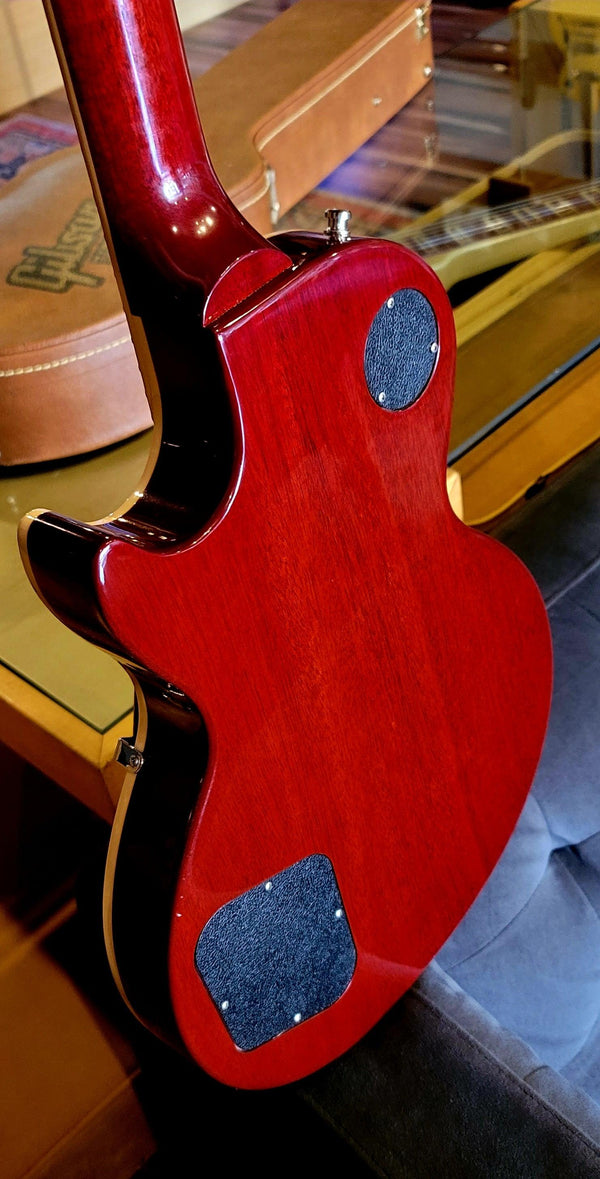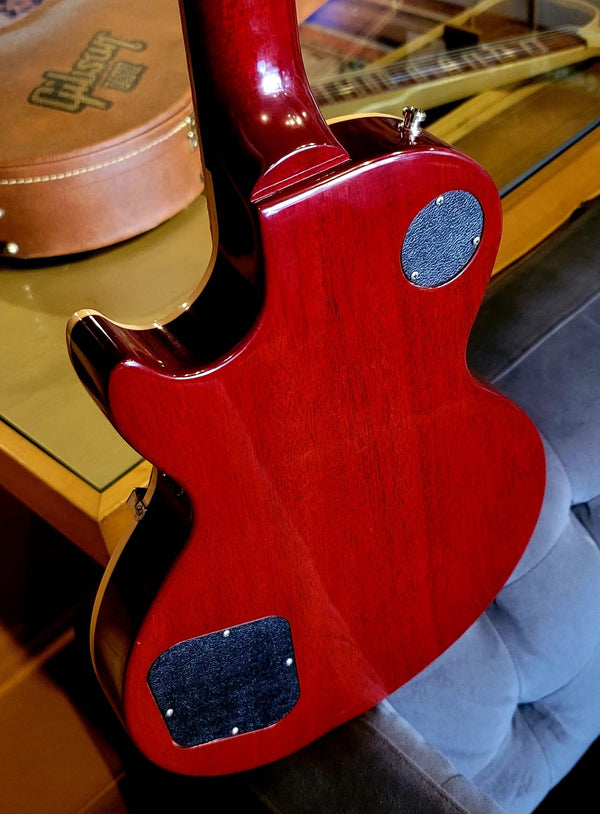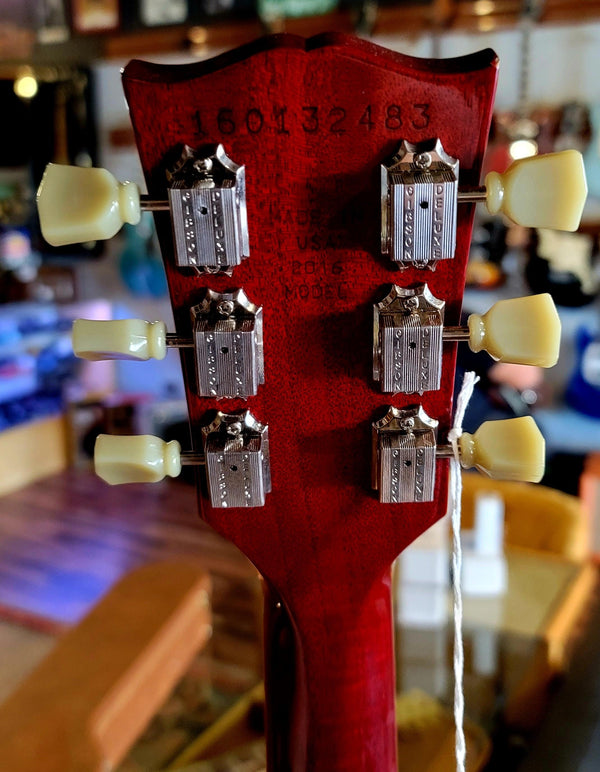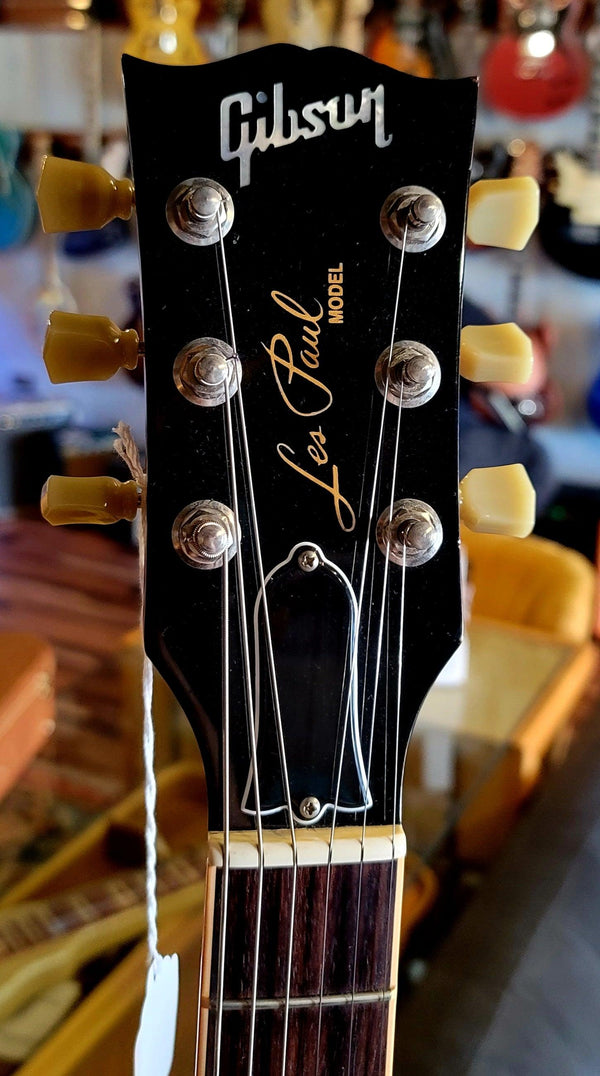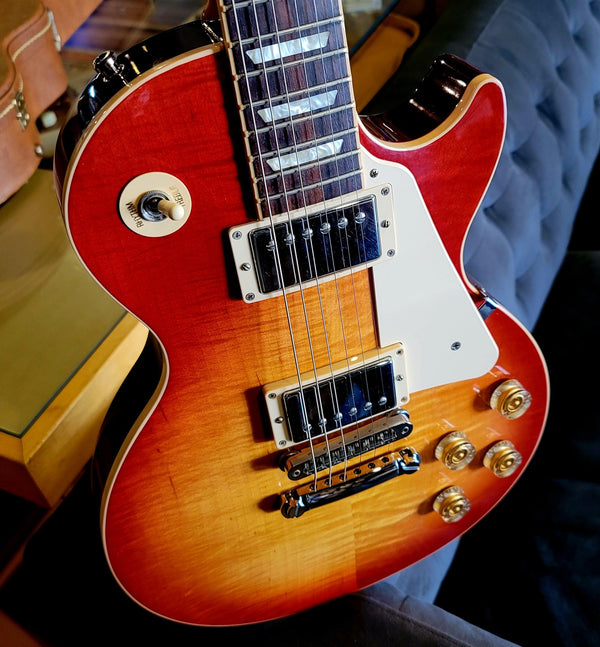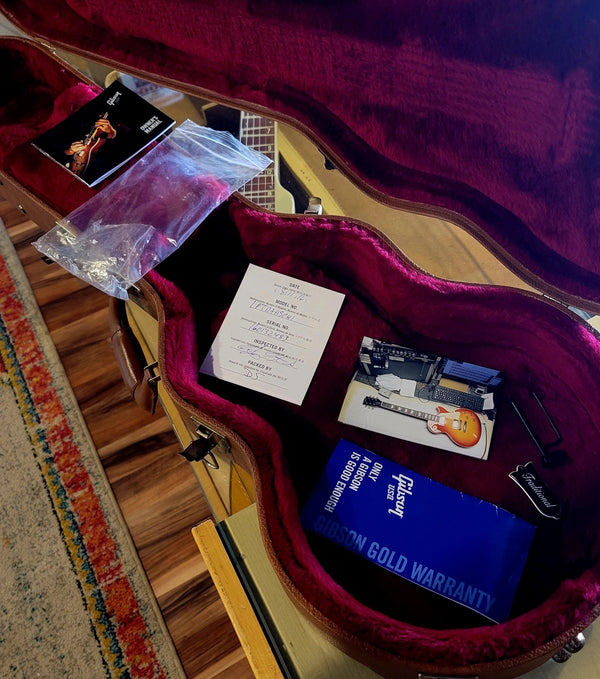 2016 Gibson Les Paul Traditional T Flametop - Heritage Cherry Sunburst
It's an iconic look, sound, and feel.  A true recipe for success. 
The Les Paul Traditional hit it's peak awesomeness in 2016. It's all the stuff we want in a Les Paul Standard, without all the switching and short-lived gimmicks.  Only what you need to slay it, nothing more. Not bad!
This one rocks! 100% original, except for the addition of strap-lock-ready buttons,  and no signs of abuse! There's a small amount of playwear and light scratches throughout, but nothing abnormal for a guitar that has actually been played. The only ding through the finish is a tiny one at the tip of the headstock. You could probably buff the playwear out of this one, but why? Just play your guitar.  
The neck is straight with no issues, the truss rod works in both directions, and there is the most minimal of fret wear. This has been freshly setup, fully tested, cleaned, restrung, and made ready to rock! 
All original case candy and paperwork are included inside the original brown case. 
 This one weighs exactly 10lbs. 
Info from the manufacturer:
Are you inspired by the likes of Jimmy Page, Joe Bonamassa, Billy Gibbons, Joe Perry, Keith Richards and (early) Eric Clapton? If so, this could well be the guitar for you. The Gibson Les Paul has been played on countless classic songs and albums over the last six decades or so, especially within rock and blues. The Gibson 2016 Les Paul Traditional T captures the essence of those early original Les Pauls played by our heroes with a spec that's pretty close to those incredibly hallowed and sought after guitars.
For the 2016 range, Gibson have given the Les Paul Traditional T a 57 Classic pickup in the neck position and a slightly overwound 57 Classic Plus in the bridge position. Together these will give you some lovely, 50s era PAF style tones. Articulate, warm and clear in the neck position, the 57 Classic sounds great on both clean and distorted channels and, given that bridge pickup is slightly overwound (to make up for the fact that the strings physically move less near the bridge), it will break up a little bit sooner making it ideal for solos and lead work. With the body, you've got a traditionally weight relieved mahogany back and a Grade-AA figured maple top which not only looks incredible but lends a bit of bite and snap to your sound. Given that this 2016 Gibson Les Paul Traditional is a T model, you've got vintage style tuners, a classic neck width and a regular Graph Tech nut, so if you like how the Les Pauls were in the good old days, then the Traditional could well be the one for you!