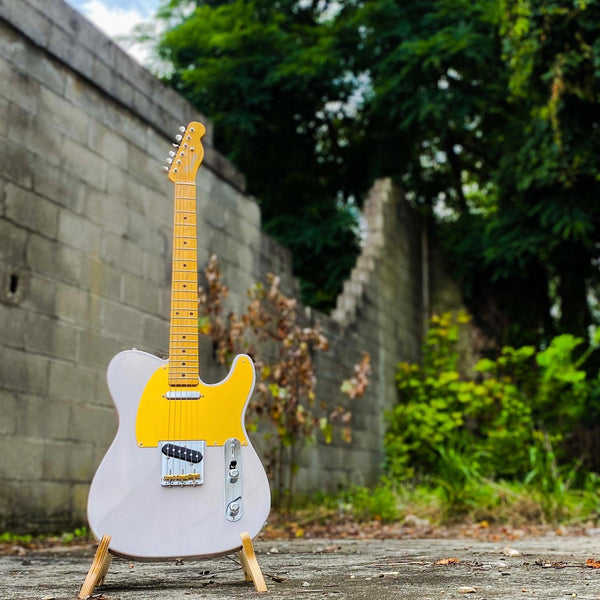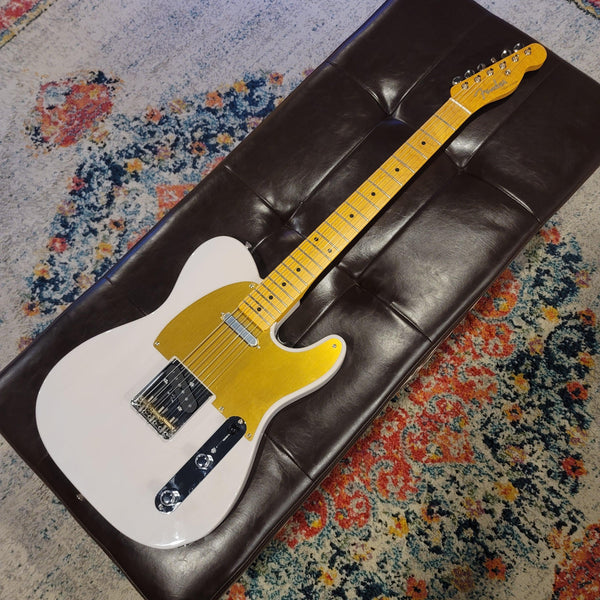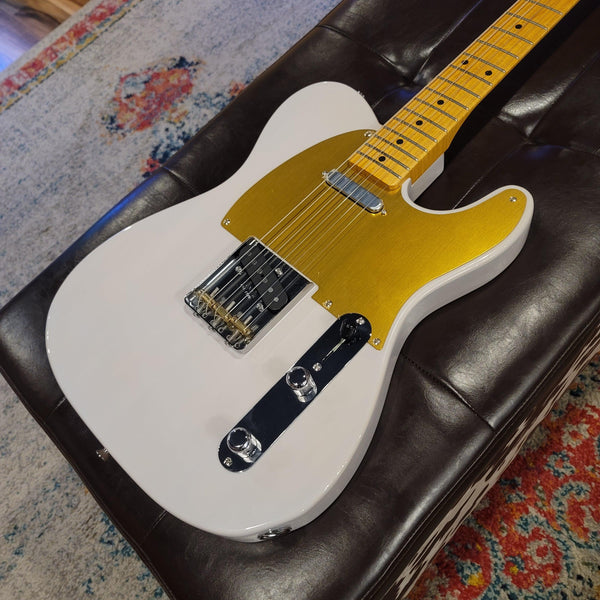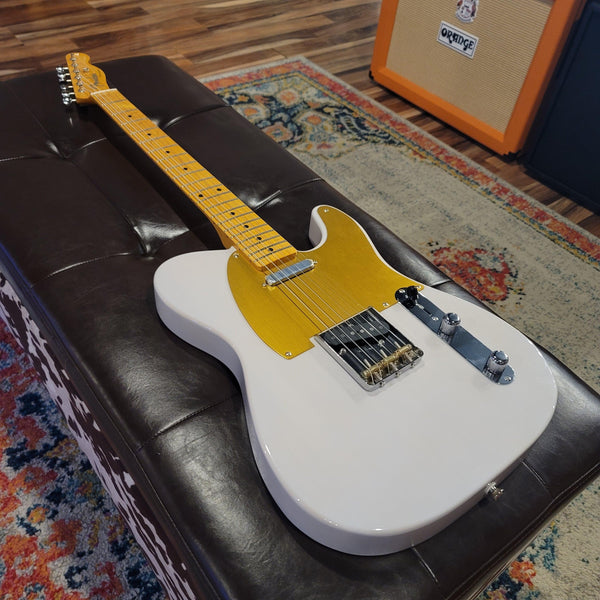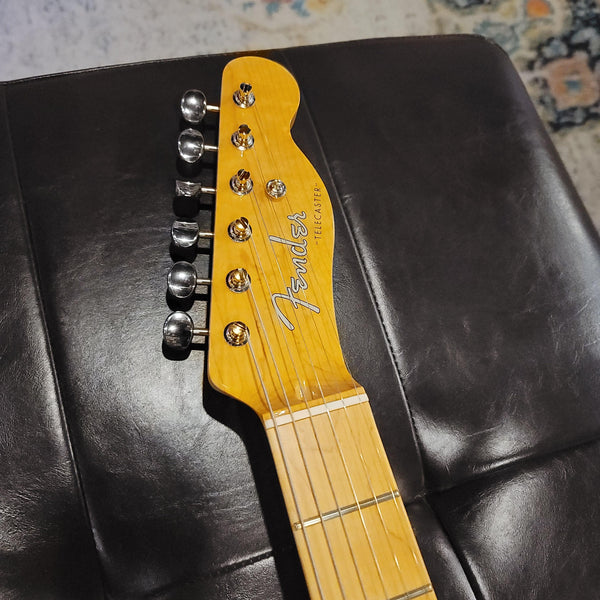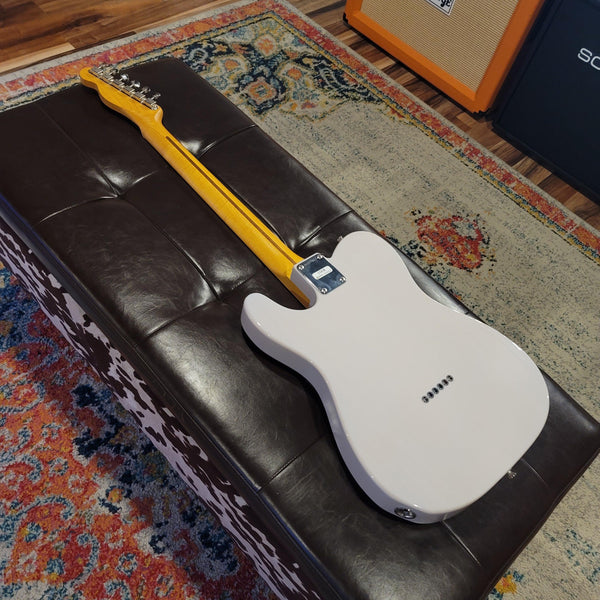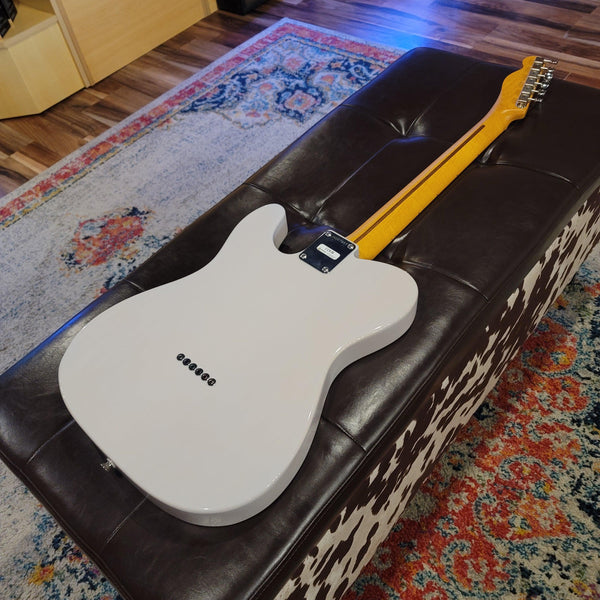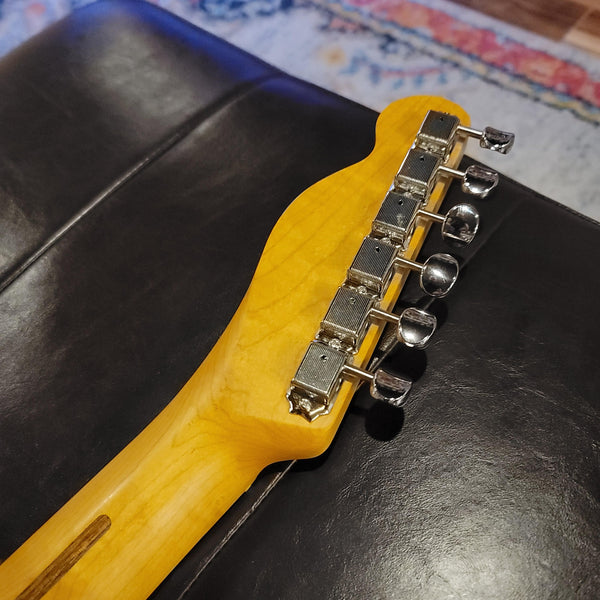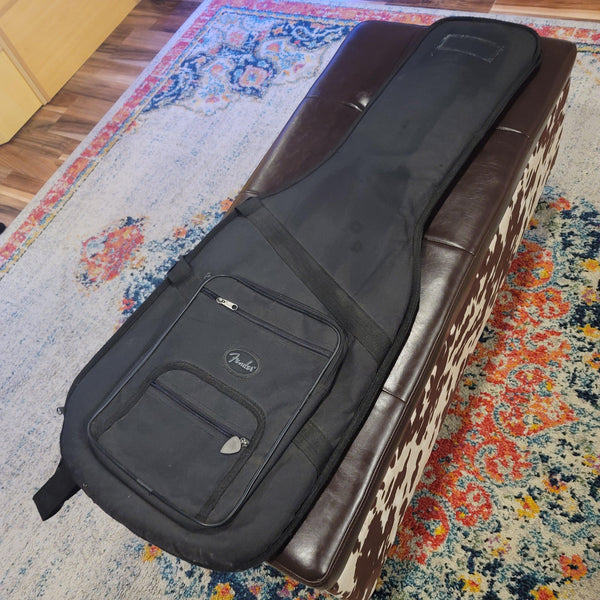 2022 Fender JV Japan Vintage Modified 50's Telecaster - MIJ Tele White Blonde
For your consideration, a near-mint 2022 Fender JV Modified 50's Telecaster. These are killer Teles for the price. A soft-V neck, 9.5" fingerboard radius, 4-way switching, and a series/parallel switch for a ridiculous amount of tonal options. This guitar is 100% stock and unmodified, with absolutely minima. signs of being played. The neck is straight, the truss rod works, the frets are clean, and the stock electronics sound fantastic. We just gave it a complete setup in our pro repair shop. It is ready to rock. Or twang, Whatever you need it for, of course. 
Specs from Fender:
The JV Modified Series combines classic aesthetics with modern playability to suit the needs of today's guitarist. Taking cues from the now highly sought-after "Japanese Vintage" reissues from the early '80s, JV Modified guitars are a refined take on a modern classic.
The '50s Telecaster is equipped with a resonant basswood body and dual single-coil pickups voiced to replicate classic Tele tone. A 4-way switch allows players to quickly select each pickup individually or both pickups in either series or parallel wiring. A push-pull pot on the tone control allows players to flip the pickups in and out of phase in switch positions 2 and 4. The Soft "V"-shaped maple neck has a silky-smooth satin finish and plays effortlessly thanks to the 9.5" radius maple fingerboard and medium jumbo frets.
For the player seeking classic Fender instruments with a twist, the JV Modified Series delivers a unique combination of vintage Fender style and modern playability.
FEATURES
Basswood body finished in White Blonde
Thick soft "V" maple neck with 9.5" radius maple board
Vintage-voiced pickups
3 brass barrel saddle bridge and vintage-style locking tuners
4-way switch with 'series' mode, push-pull pot on tone activates out-of-phase mode
Medium Jumbo frets