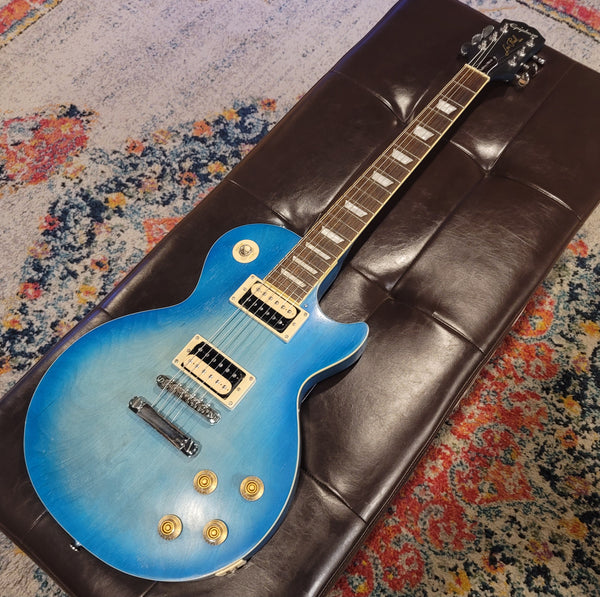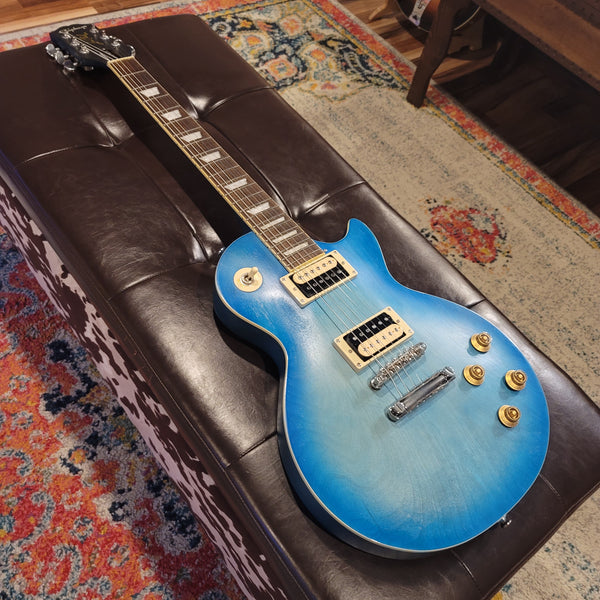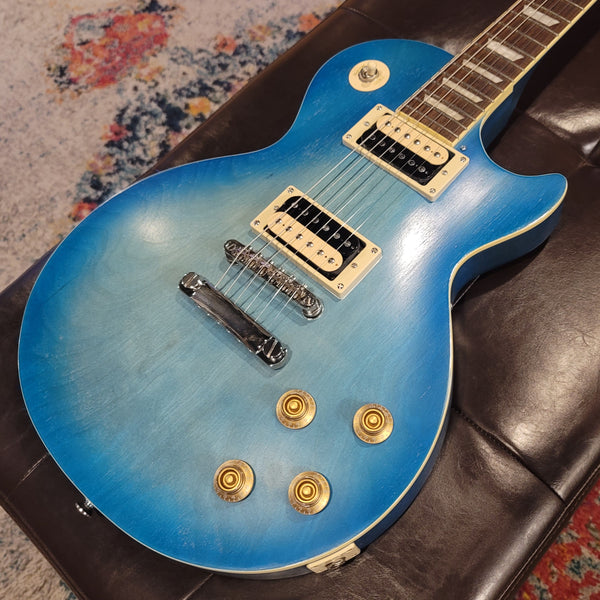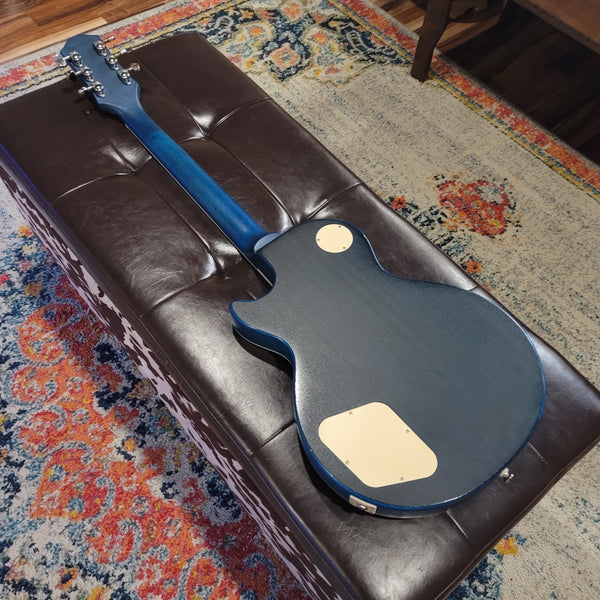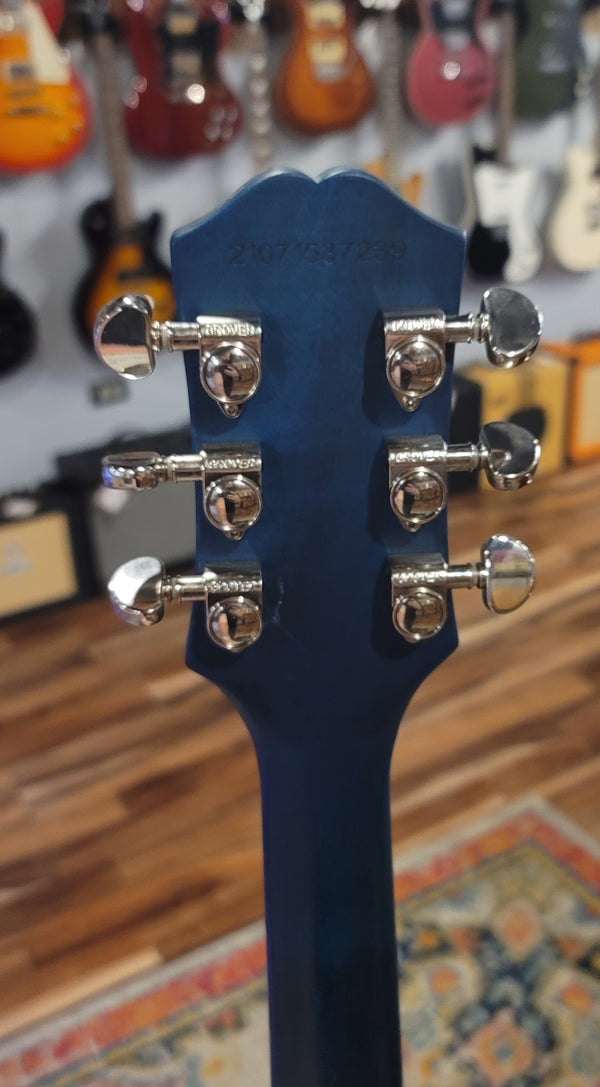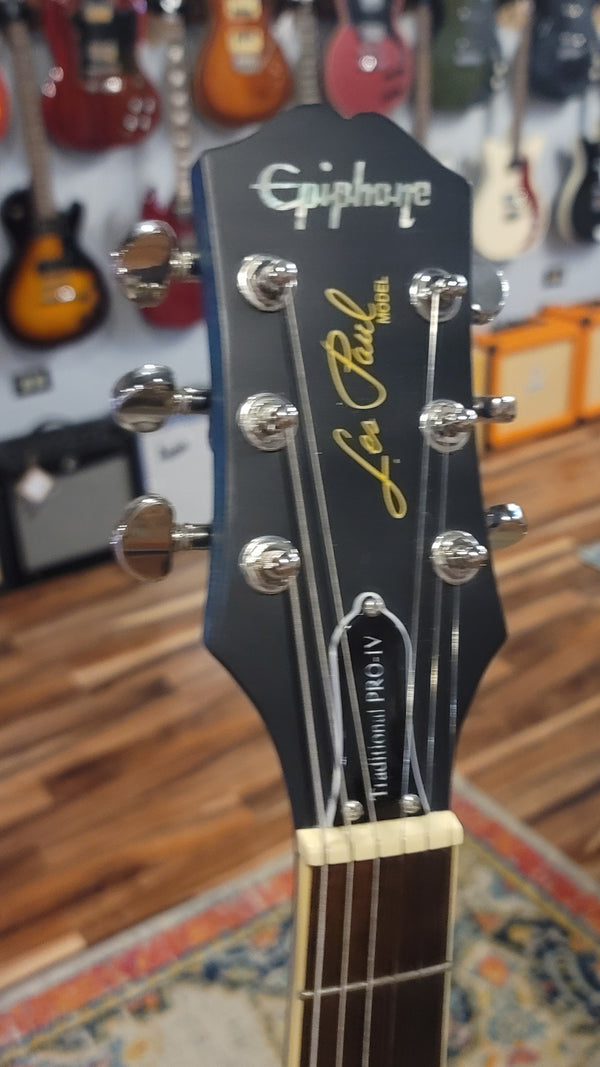 2021 Epiphone Les Paul Traditional IV - Worn Pacific Blue
Epiphone hit a homerun with the Traditional Pro models, and the 4th generation is the best one yet! This guitar is 100% stock and unmodified with no signs of repairs and no signs of abuse. You'll have to look really close to see them, but there are a few very minor paint chips and dings in the finish. Guitars with open-pore finishes like this get dinged...it's just part of the process. It doesn't bother us, and it shouldn't bother you! 
The neck is straight, and all components are confirmed to be original and working perfectly. The original pickguard is missing. It shows more of that beautiful Worn Pacific Blue finish! 
This guitar was just given a complete setup and restringing in our pro repair shop.  
No case is included, but we have several options available. Contact the store for more info!