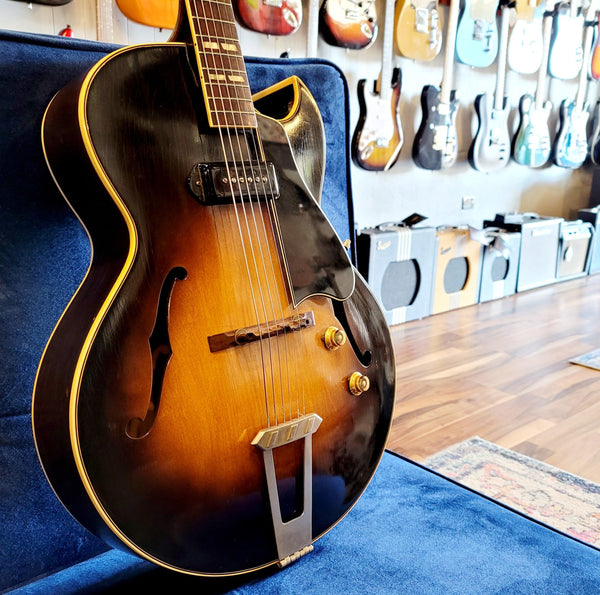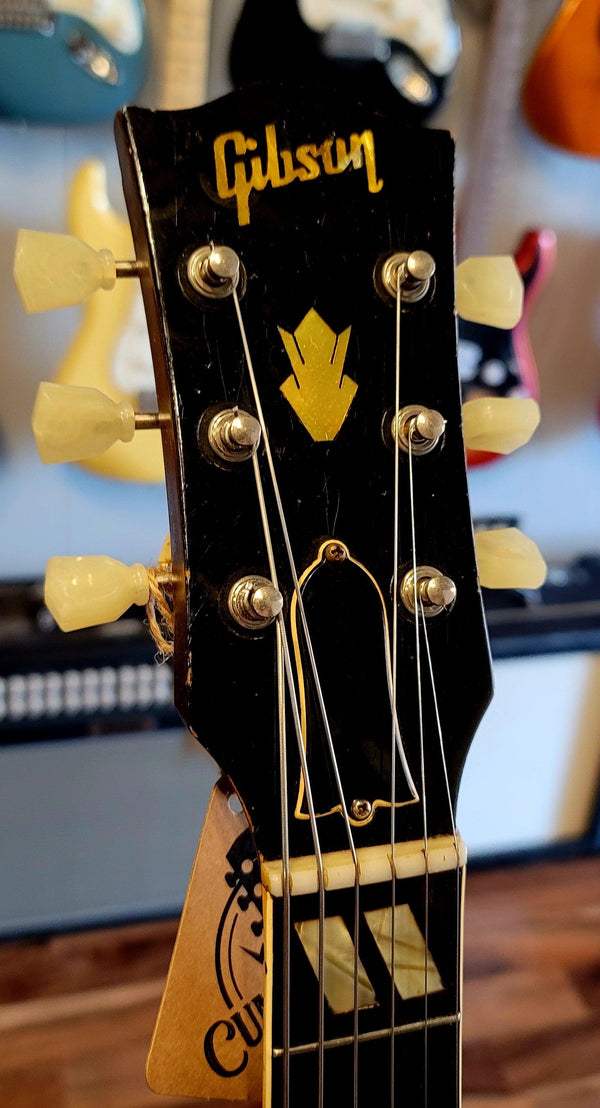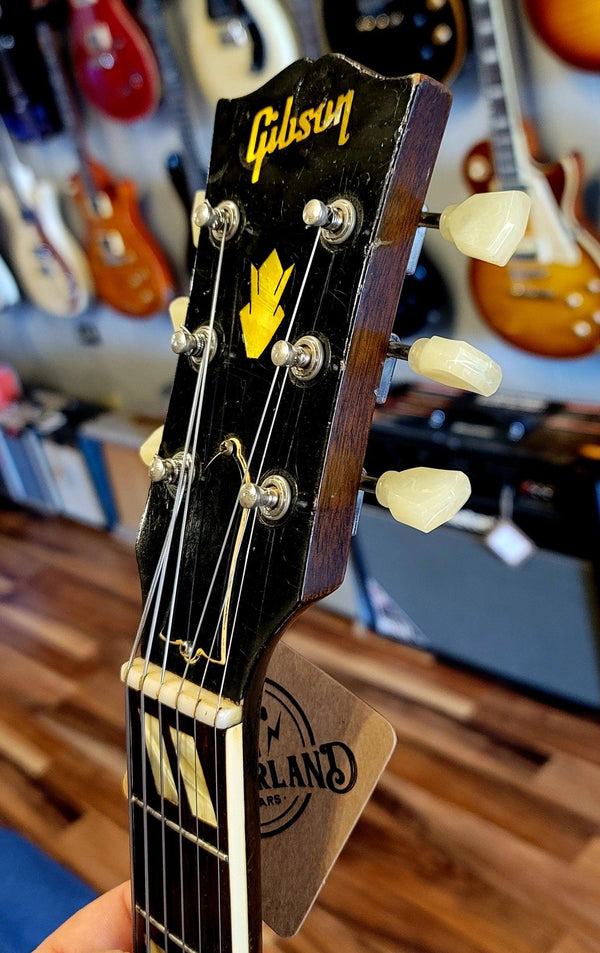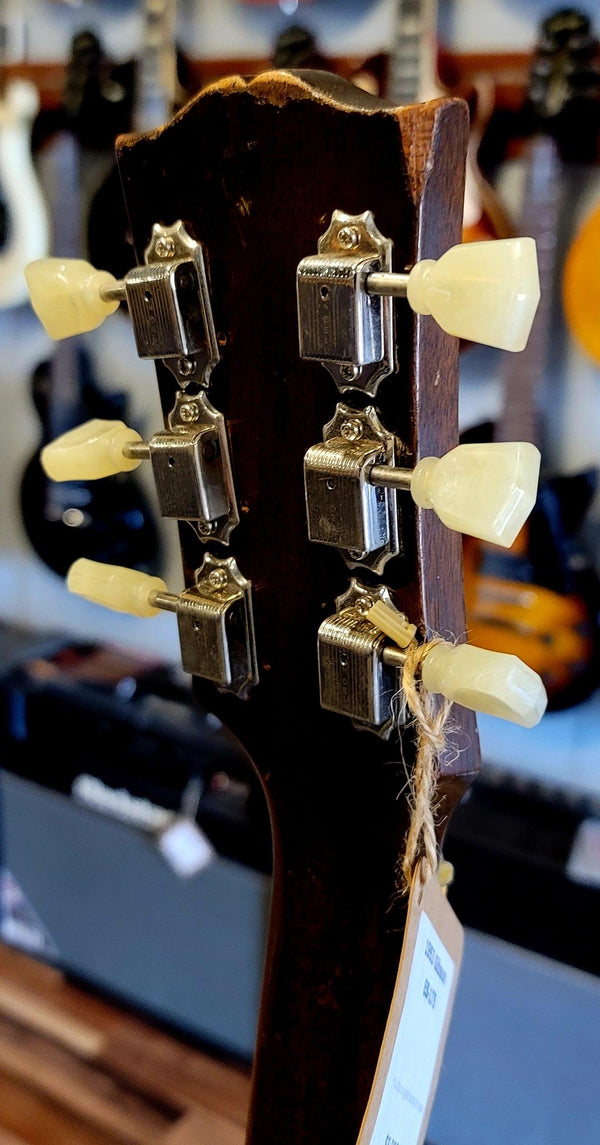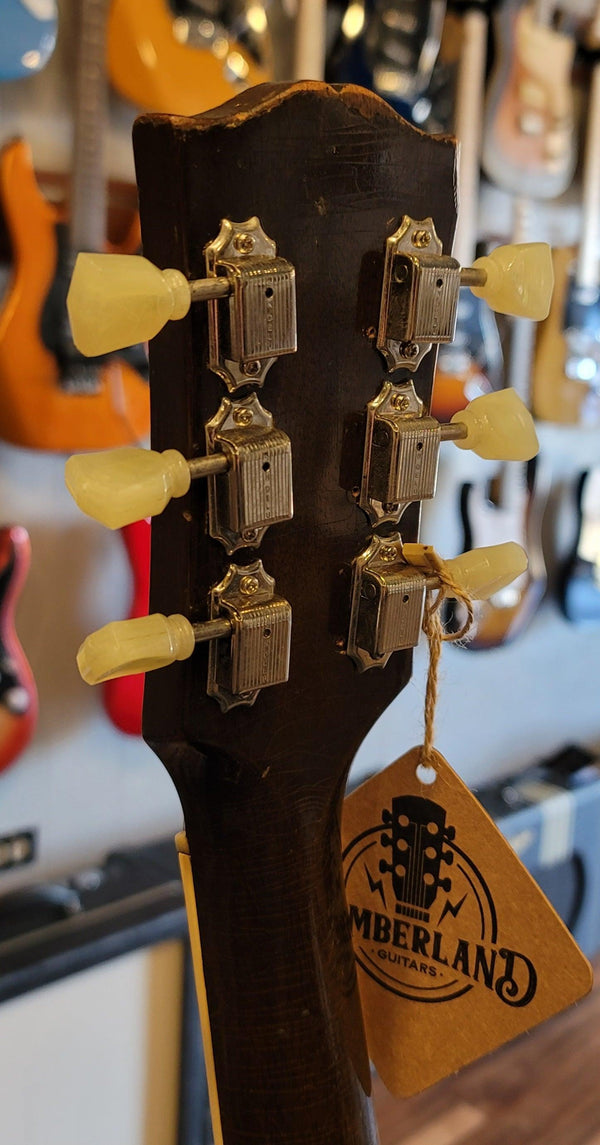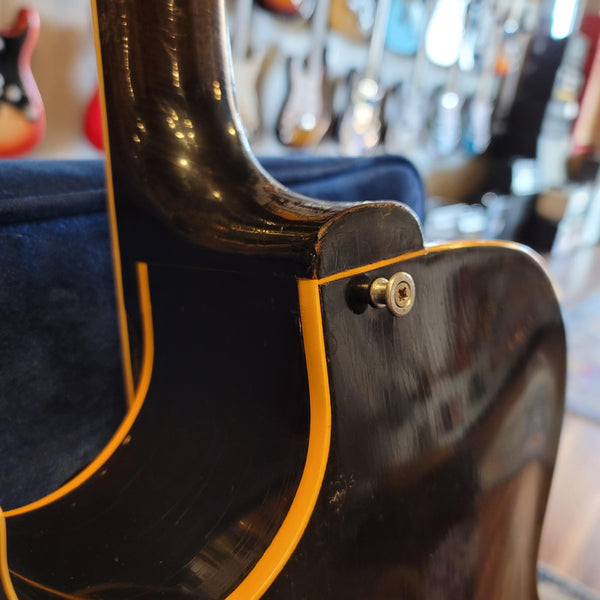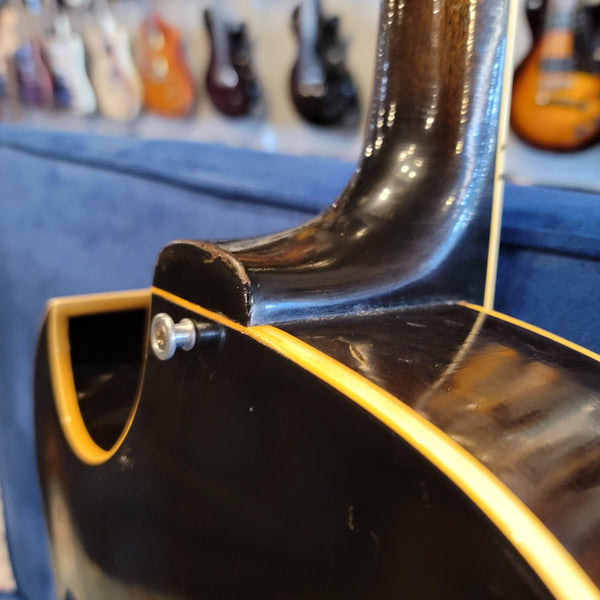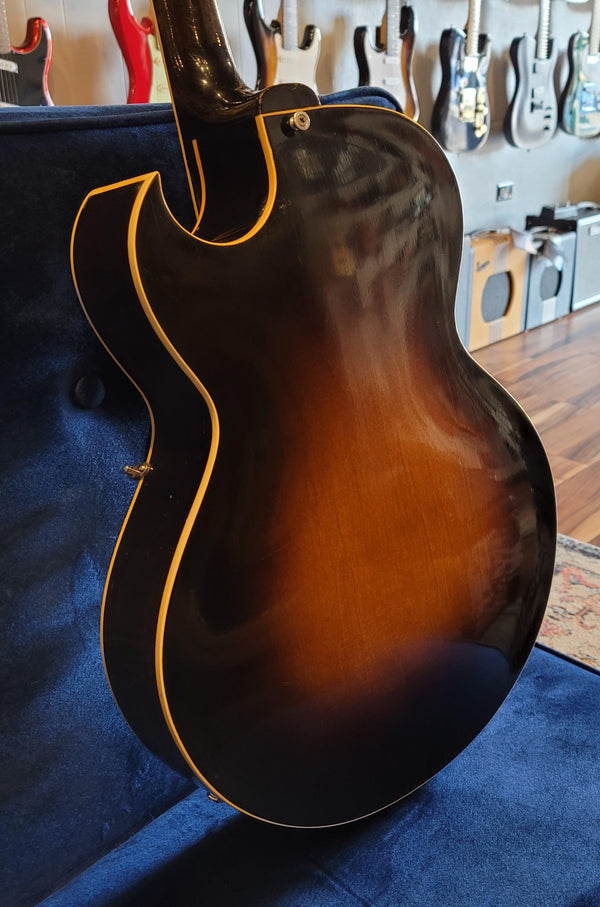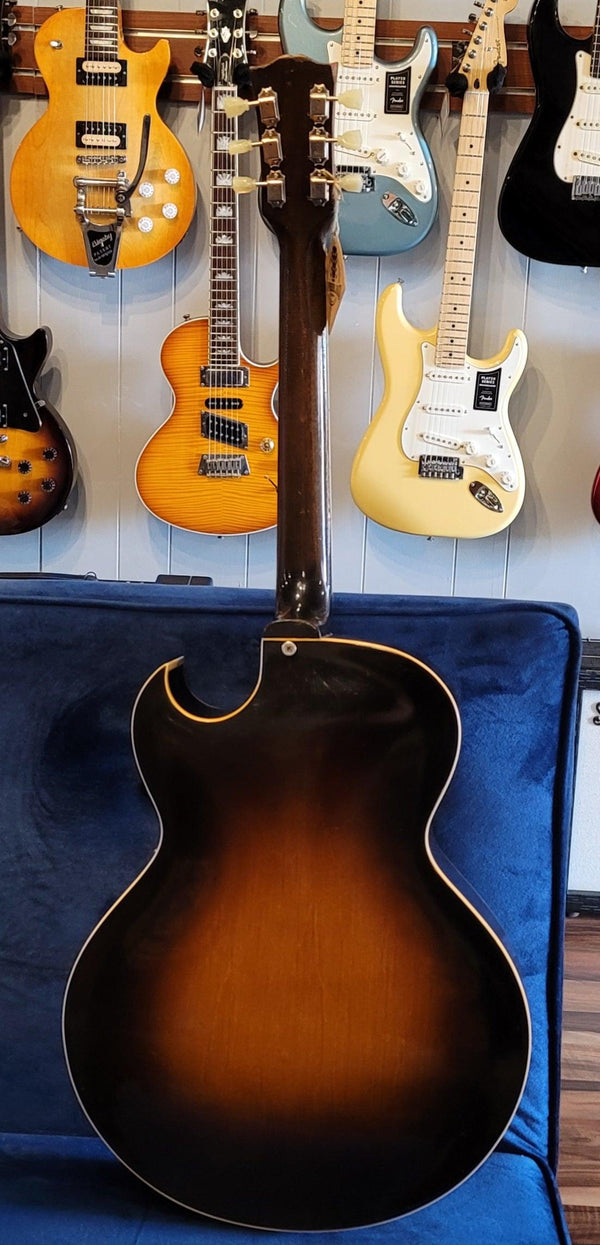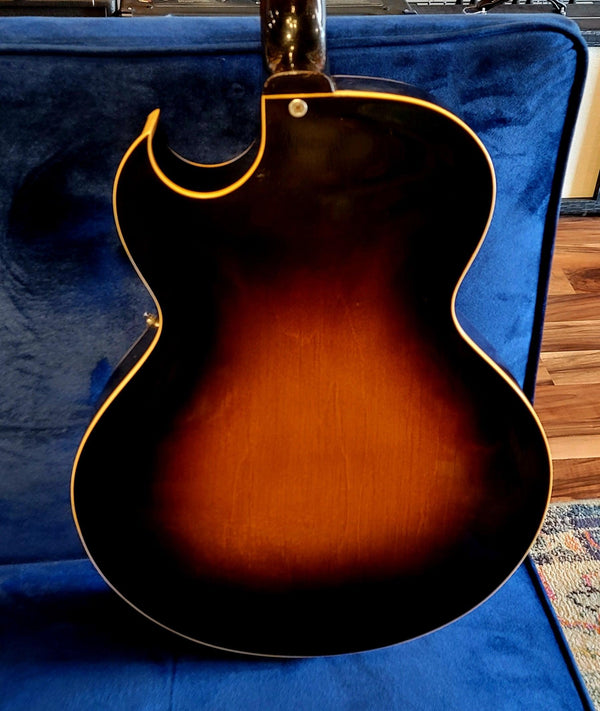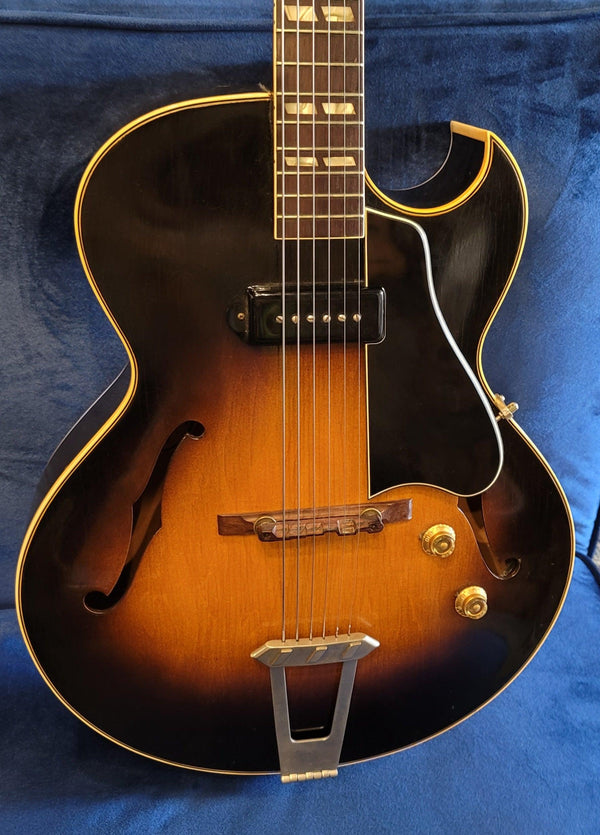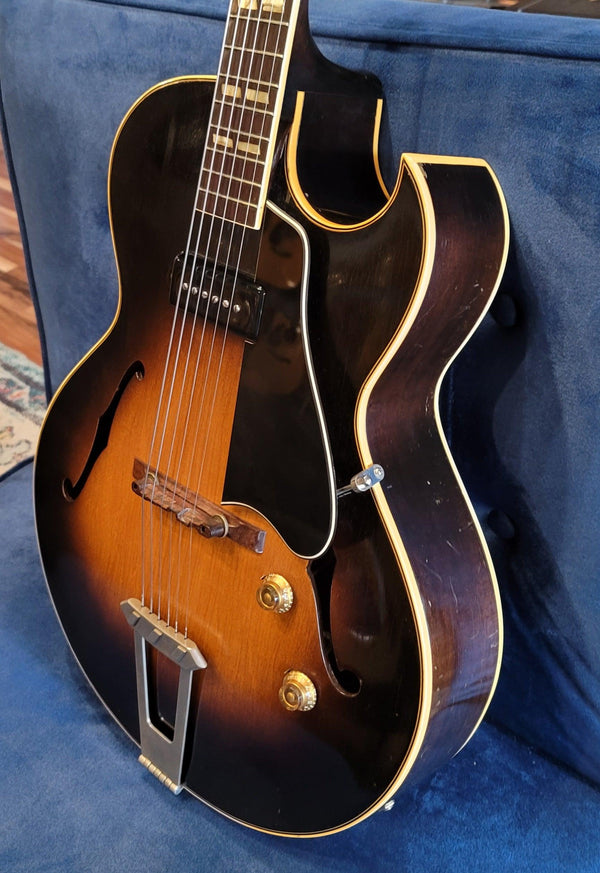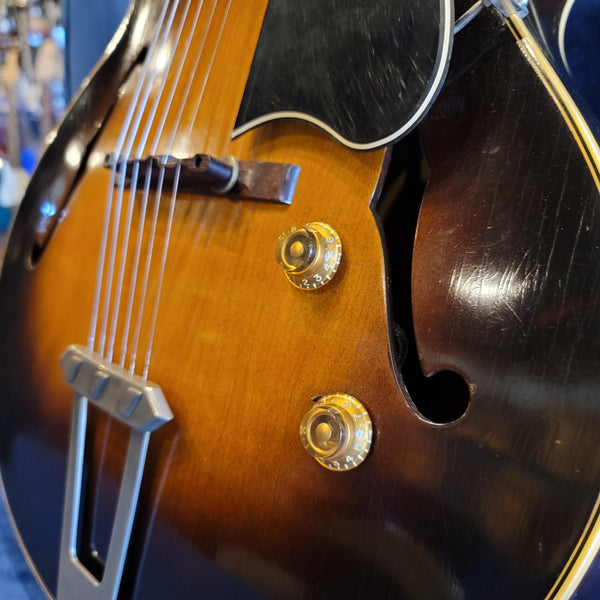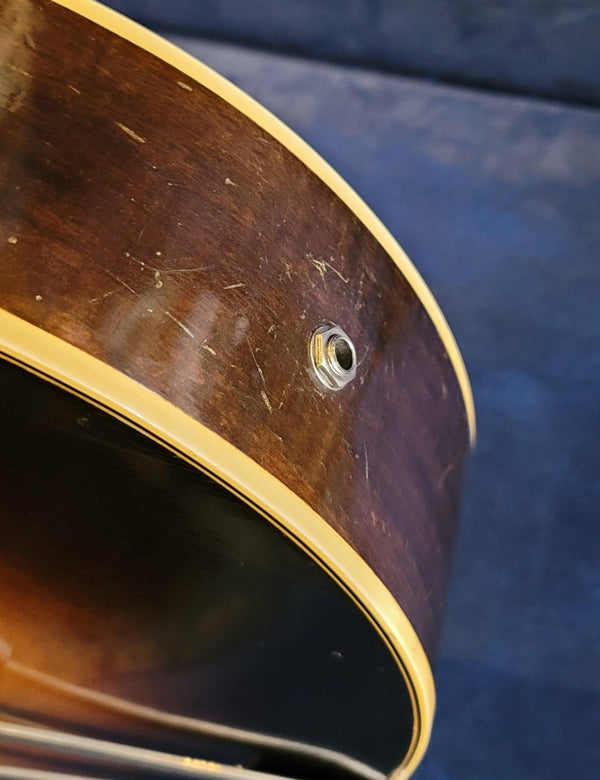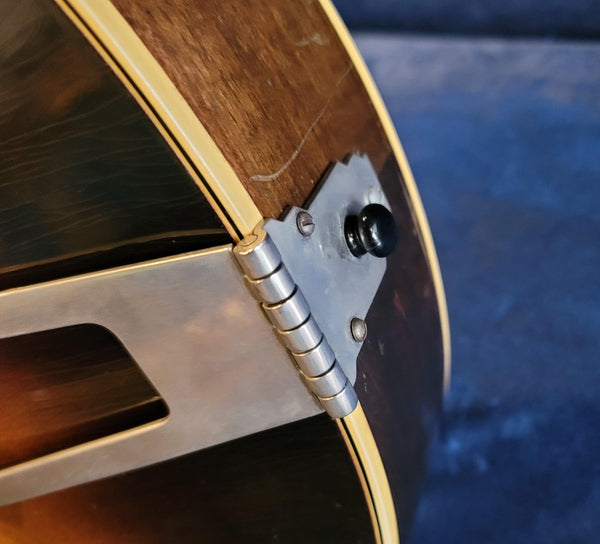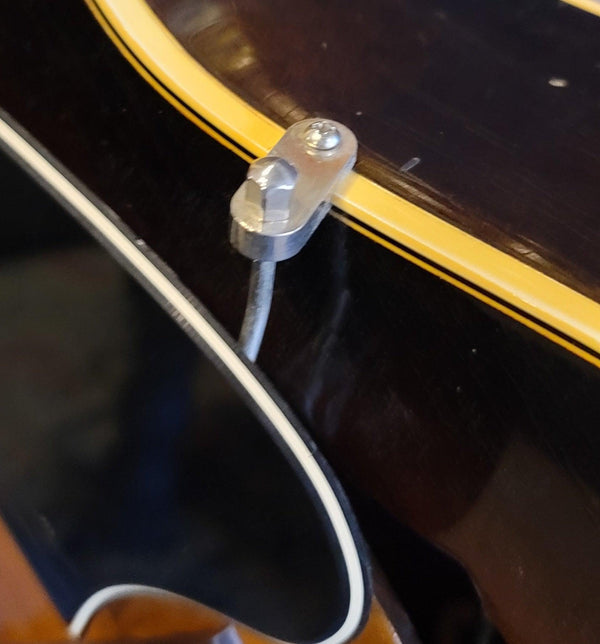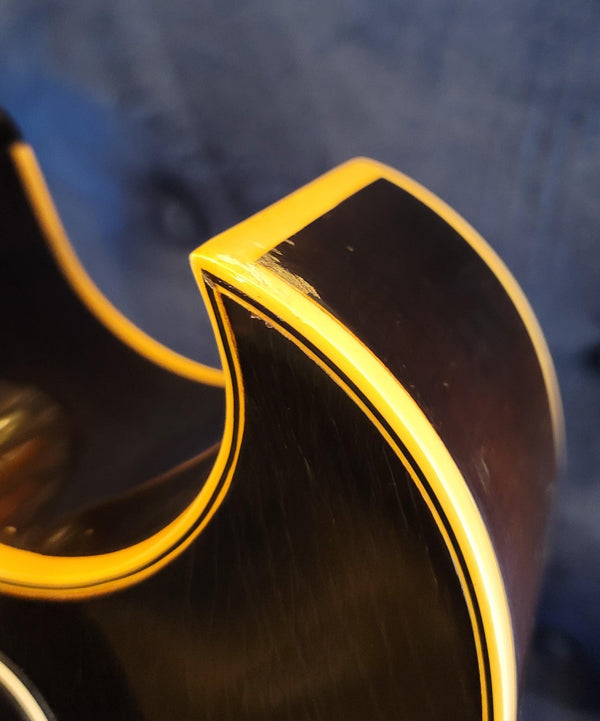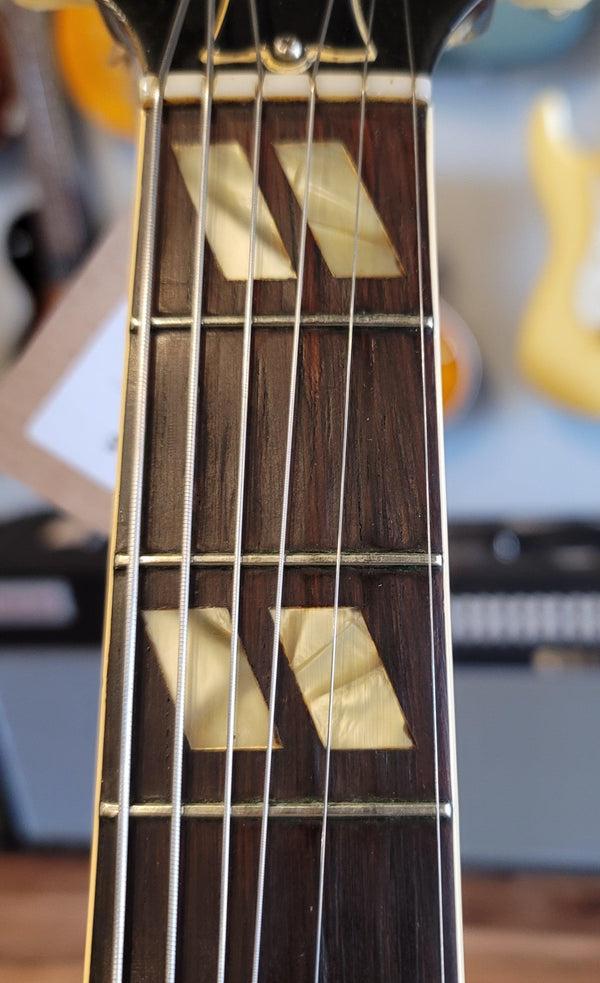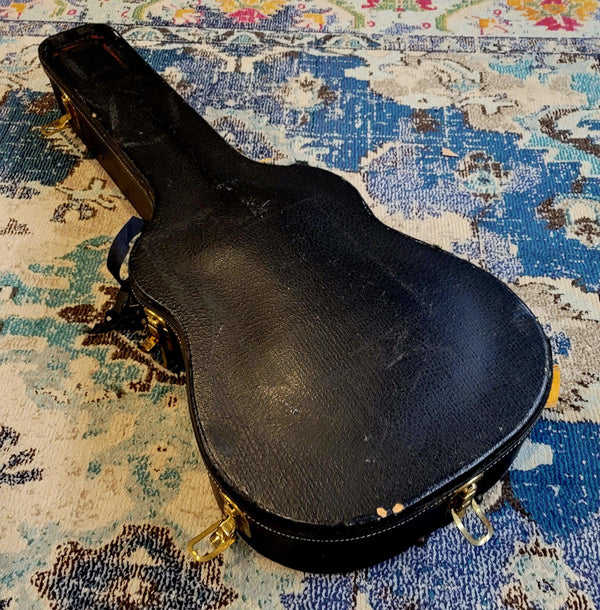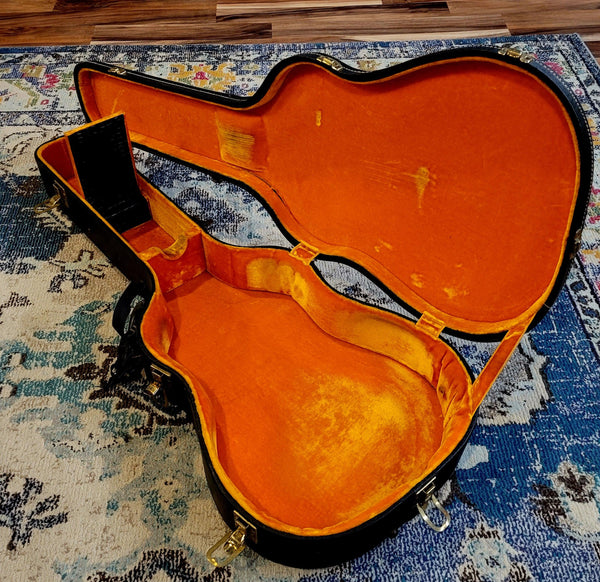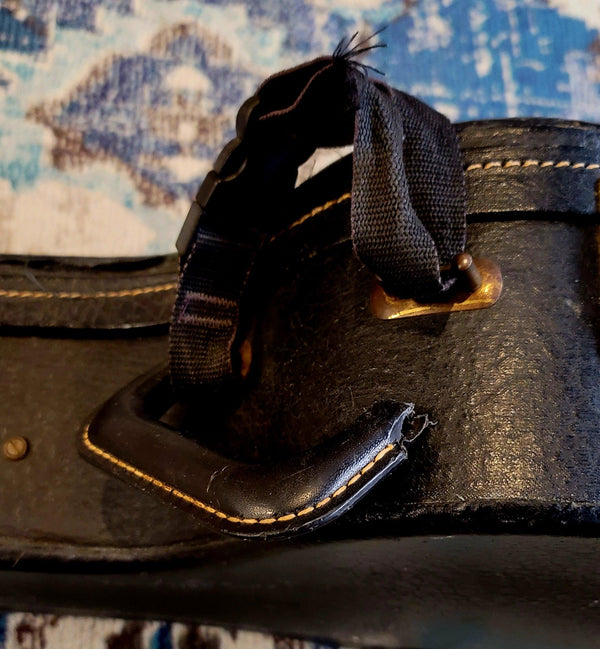 1953 Gibson ES-175 - Sunburst Hollowbody
For your consideration, a really nice 1953 Gibson ES-175, single-pickup hollowbody, in Sunburst. When it comes to vintage archtops, few have the perfect combination of elegance and faithful workhorse like the early 1950's Gibson ES-175. They're gorgeous, but rugged. You can "daily drive" one while it also appreciates in value. The looks are timeless, the sounds are classic.  As you can tell, we're fans, and this one is a gem that we have had in our private collection for a while. It has hung in a climate-controlled display case in our store for a few months and it's time to rotate our collection, so we hope to find this beauty a loving new home. 
Aside from having the tuners replaced at some point (the originals are installed, but the mounting holes from a previous set are visible), this guitar is all original. The neck is straight, the fretwear is minimal and not affecting intonation or playability, the truss rod acorn hasn't been rounded and the rod works in both directions. The Brazilian Rosewood fingerboard has great character and color. We have been through the entire structure with a borescope and blacklight, and no cracks, cleats, or evidence of previous repairs were found. The neck has never been removed and is at the correct pitch. The original Brazilian Rosewood bridge is in great shape and the guitar intonates very well the D'Addario flatwounds we just installed.  The electronics are original and untouched. All date codes match and the pickup is nice and strong. The jack area has never been cracked or reinforced or modified. This one is clean! 
The case appears to be an early 1960's Gibson case that works great but the handle has separated on one side and a crude replacement was fashioned. It works fine. We acquired this guitar from an elderly gentleman who owned this guitar for over 40 years, and it spent 32 years in the case not being played. It shows! This fella happens to be the inventor of a popular fishing lure that came out in the 1980s. Two brand new lures of his in the original packaging are included in the case. 
Check out that nitro lacquer checking! This is such a great jazz box!