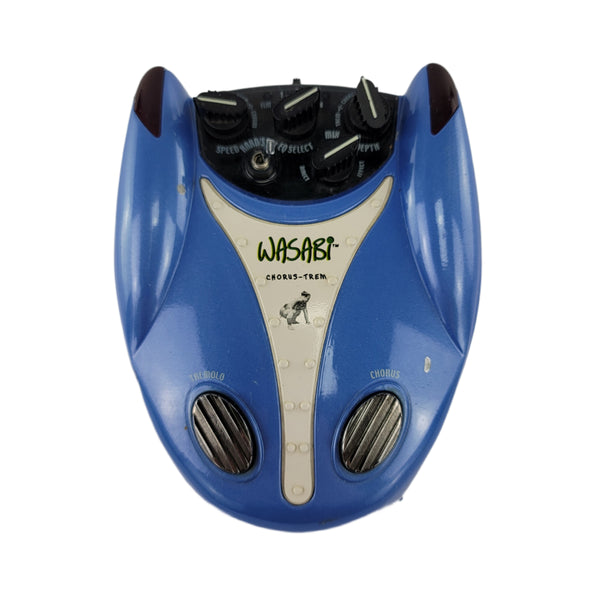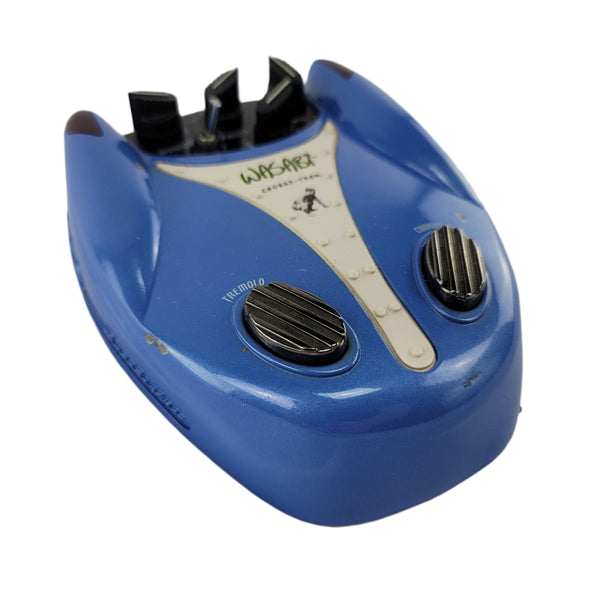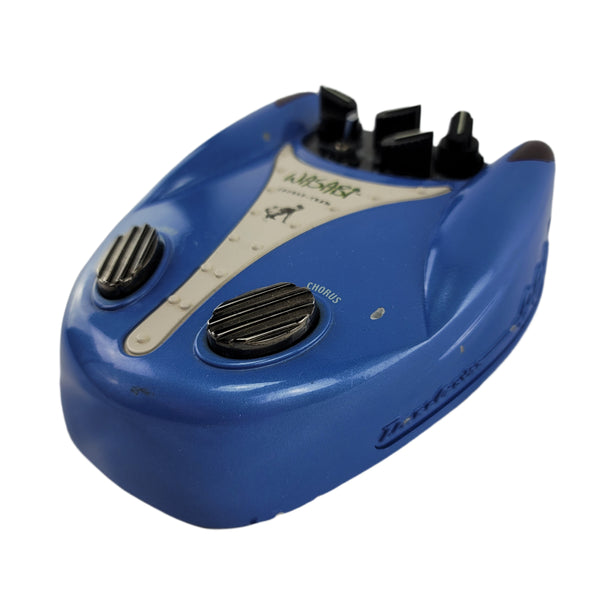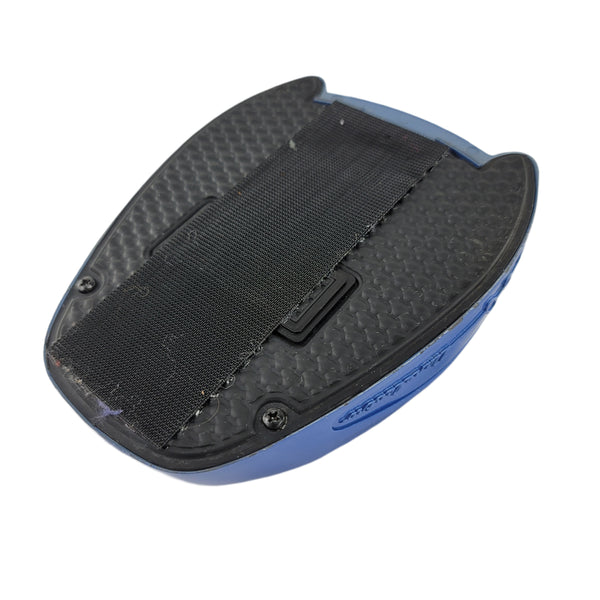 Used Danelectro Wasabi Tremolo and Chorus Pedal
We knew back when these were new that they would be collectible. They're terrific sounding, and pretty cool and unique looking. 
This pedal is 100% original, aside from a pair of new 9v battery wiring harnesses. One of the originals was crackling, so we replaced it and replaced the other one just in case it wasn't far behind. This pedal has been fully tested and works perfectly. It has some scuffs and a little bit of Velcro, but is otherwise in good shape, The "taillight" lenses light up when the pedal comes "on".  Cool!