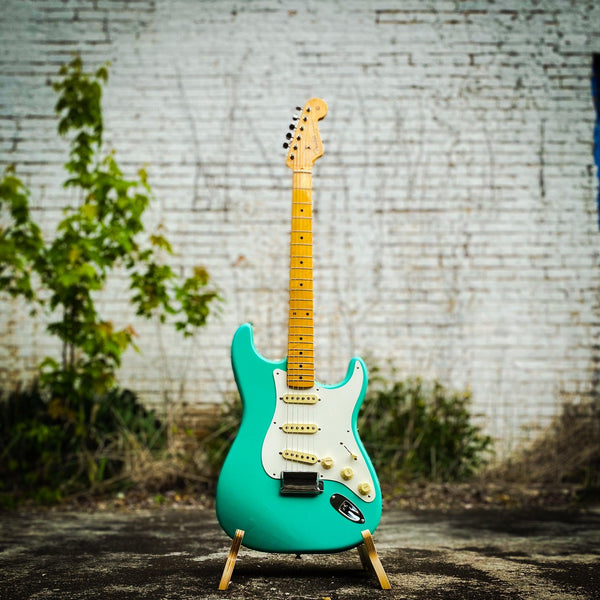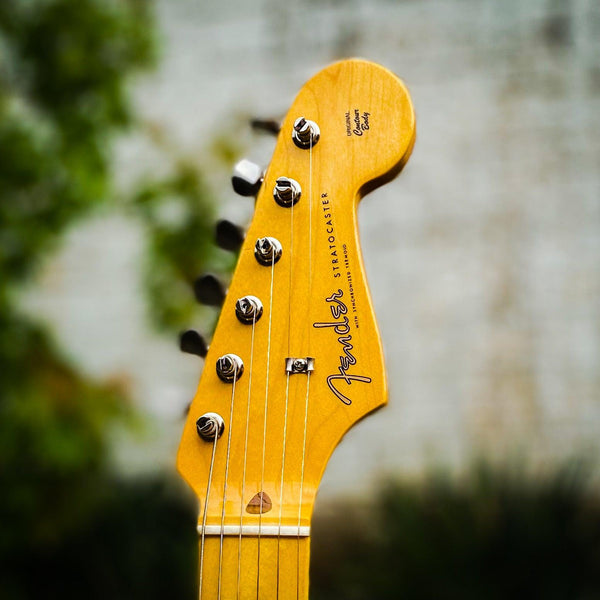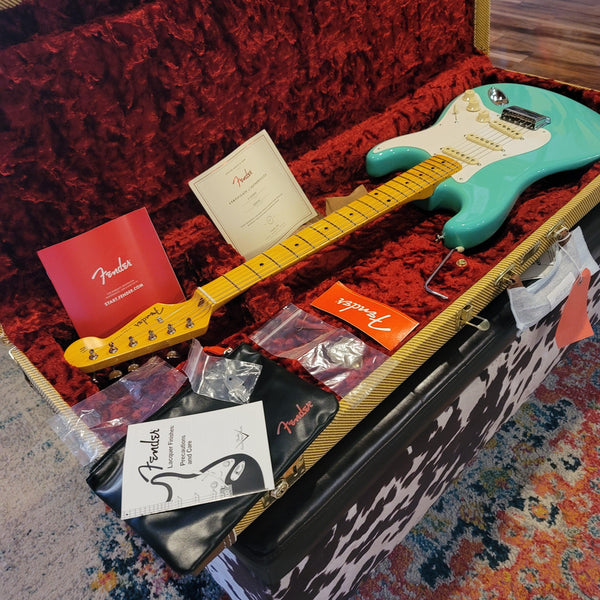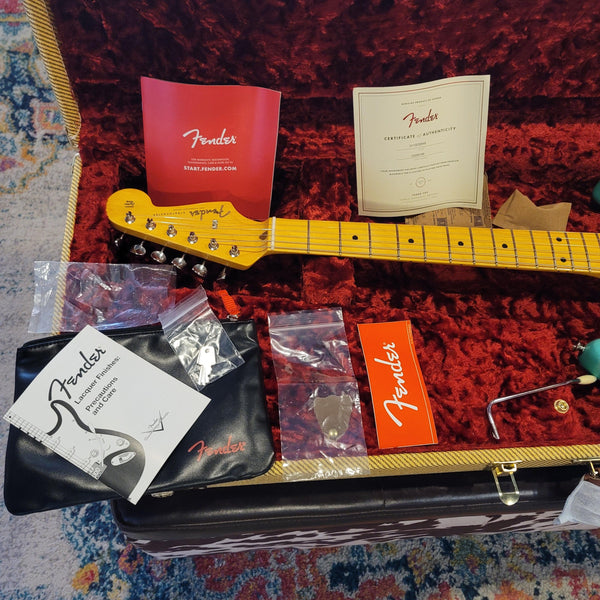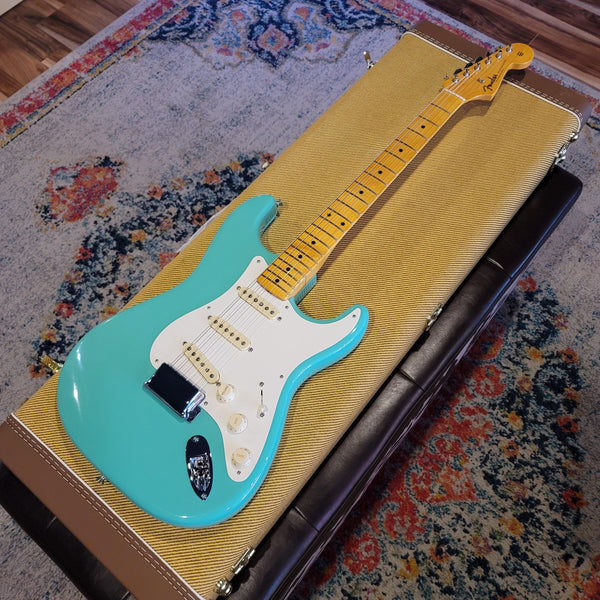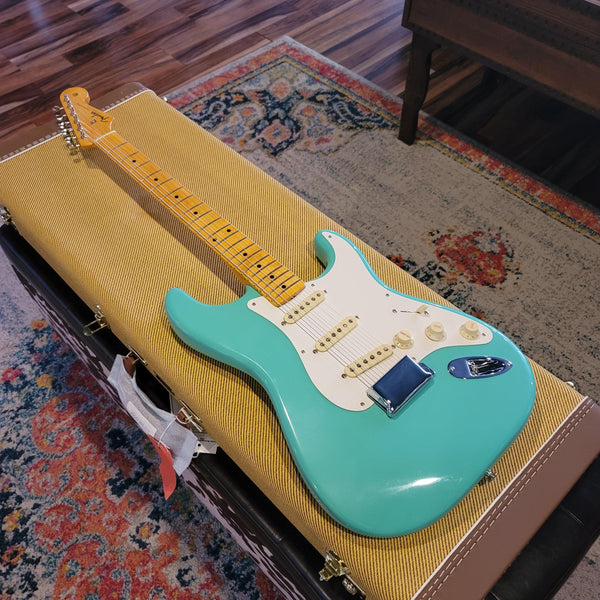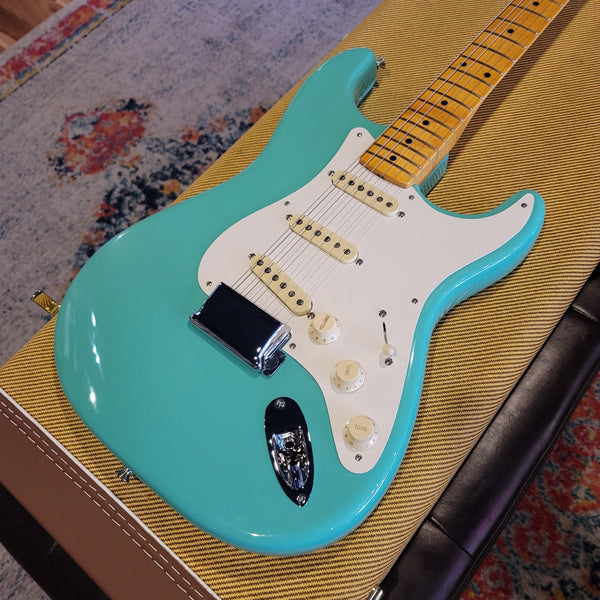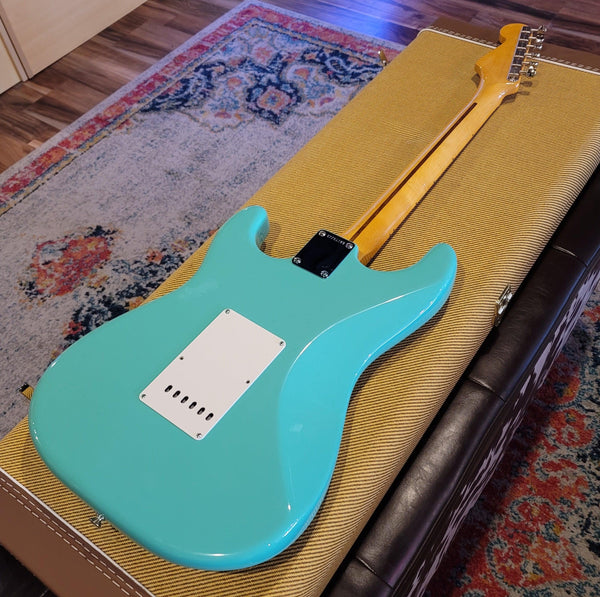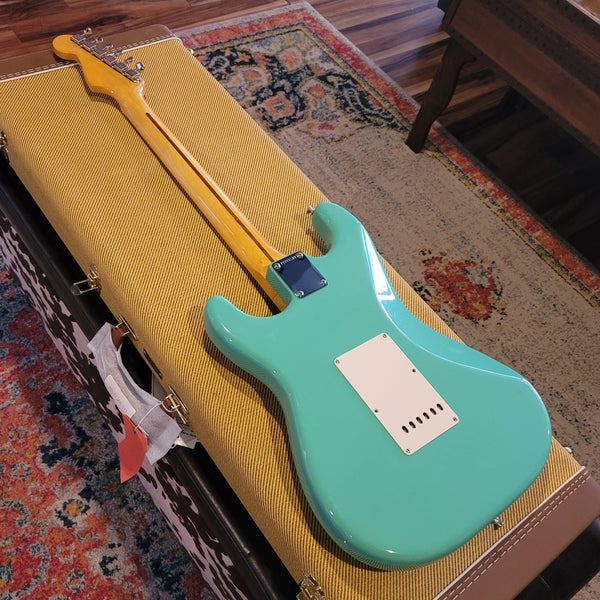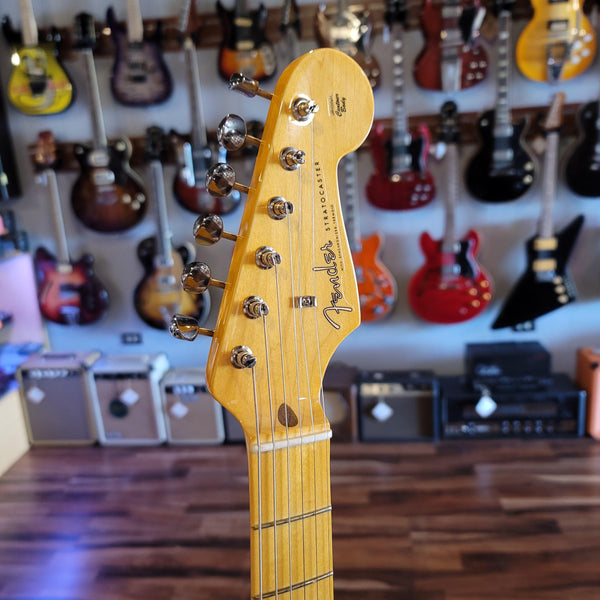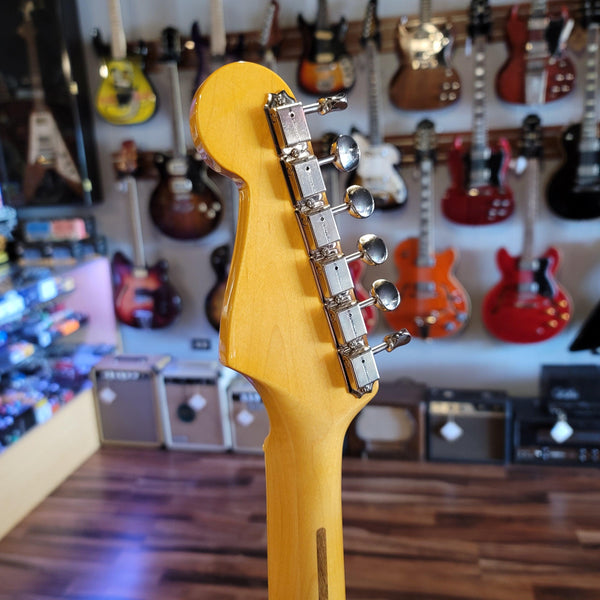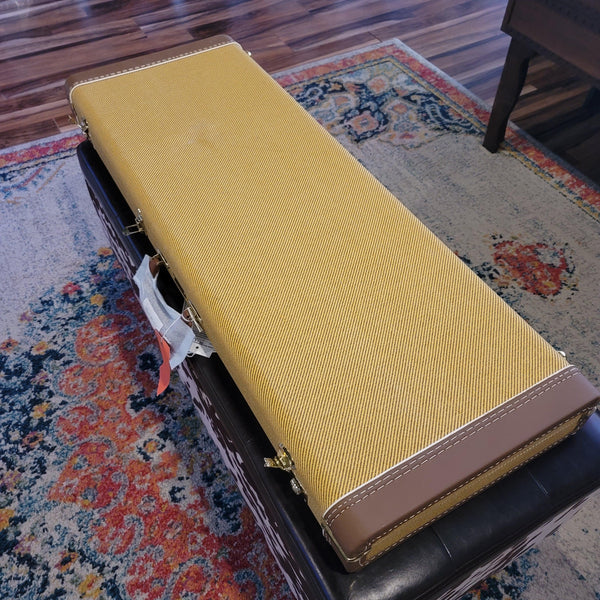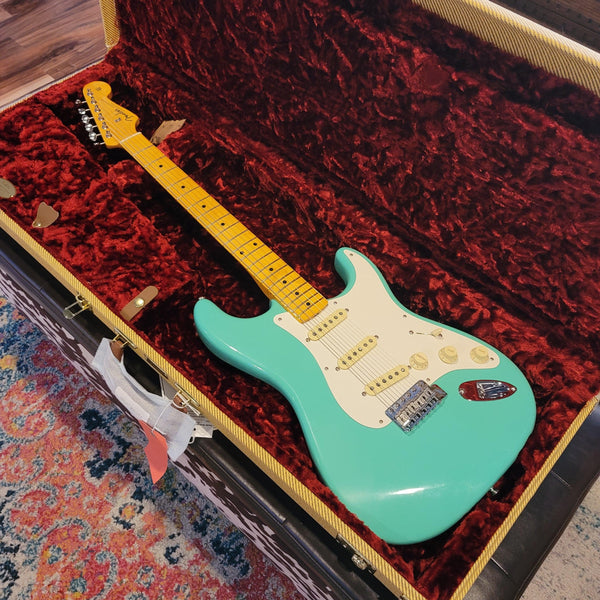 Fender American Vintage II '57 Stratocaster - Seafoam Green Strat
For your consideration, a super nice American Vintage II '57 Strat in Seafoam Green. 
Fender's late-model American Vintage II Series has been a homerun for the brand. Have you tried one yet? They're fantastic... we've had our hands on a bunch of them and haven't had a bad one yet. This Seafoam beauty is no exception! 
100% stock and unmodified. There is a little bit of playwear and a slight amount of belt buckle rash starting to appear on the back, but overall this is a low-mileage Strat with no excuses! Remember, this is a real nitro lacquer finish, so dings and signs of being used are exactly what you should be seeing on one of these!!!
The '57 V-neck is straight and feels quite lovely in the hand, with no fretwear and working truss rod. The stock electronics sound killer and shockingly close to a real '57. This guitar still has the sticker over the tremolo bar hole, meaning the trem arm has never even been installed. All of the original case candy and the tweed case are included. Our Fender-Authorized repair shop gave this guitar a full setup and fresh strings, so it plays great and is ready to be played!
This Strat weighs 7lbs, 14 oz.