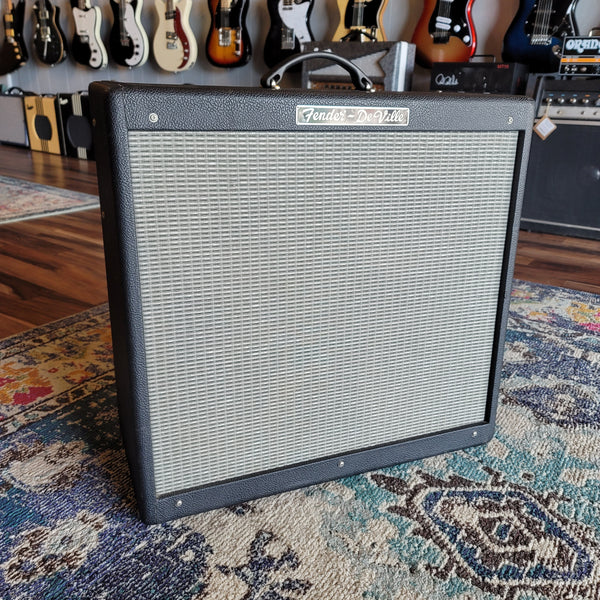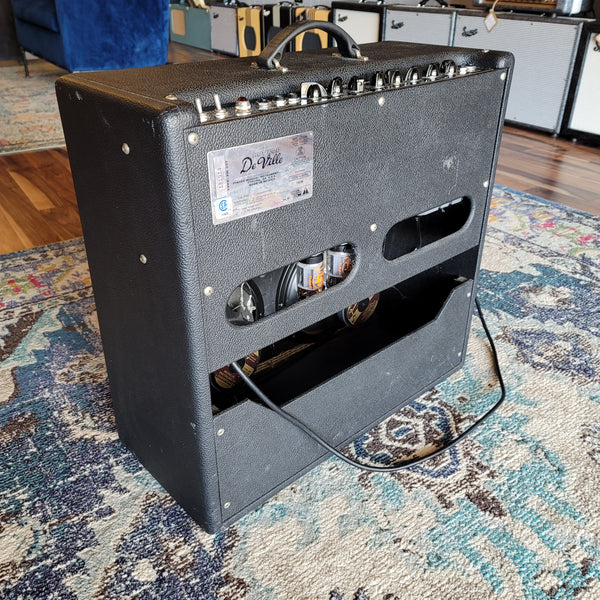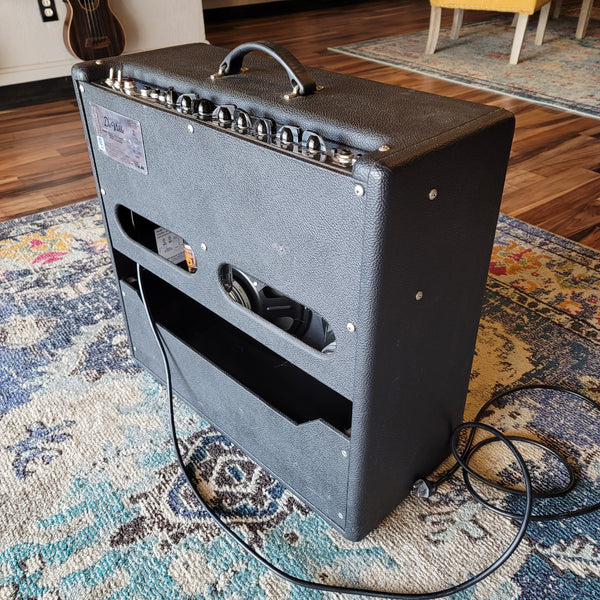 Fender Hot Rod DeVille - 4x10 Tube Combo w/ Reverb
There's nothing like the punch from a quartet of 10" speakers being pushed by a hot Fender tube amp. The iconic Bassman and Super Reverb models paved the path and proved the recipe, but since 1996, the Hot Rod DeVille has been the entry-level 4x10 tube offering from Fender. It's affordable, mostly portable (it's a little heavy), versatile, reliable, and has the kick we're all chasing from that quad speaker setup. 
This amp is original electronically, aside from a recent set of power tubes and a rebias. The original footswitch has gone missing, but don't worry, we will include a brand new authentic footswitch and TRS footswitch cable from Fender. This amp sounds great and works perfectly!