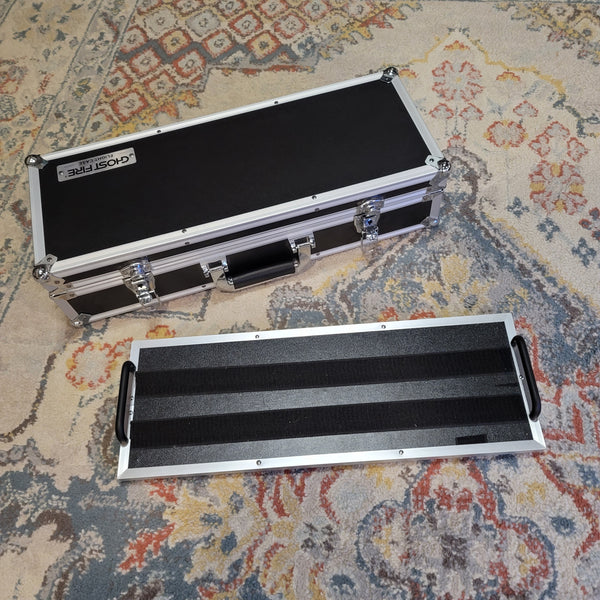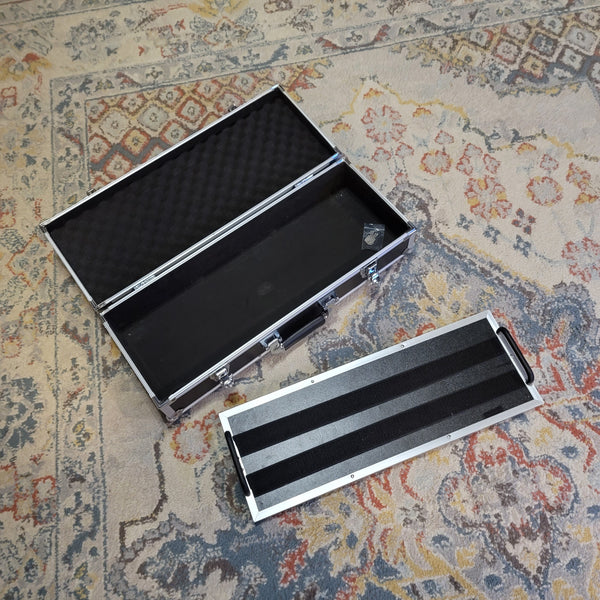 Ghost Fire Flat Pedal Board 20"x7" FP02PC with ATA Flight Road Case
Ghost Fire pedal boards are engineered with the gigging musician in mind. Super lightweight yet extremely durable, each Ghost Fire pedal board is designed by musicians and built by musicians. Everyone involved in cutting, welding, and building these boards understands first hand what these things go through. We back our boards with a lifetime warranty against material defects or shoddy workmanship.
This board is 20"x7". 
ATA Flight Case is included! 
This pedalboard is new and has never been sold, but it was used in our guitar shop as a pedal display, that is why it has some Velcro on the top and the price is reduced.