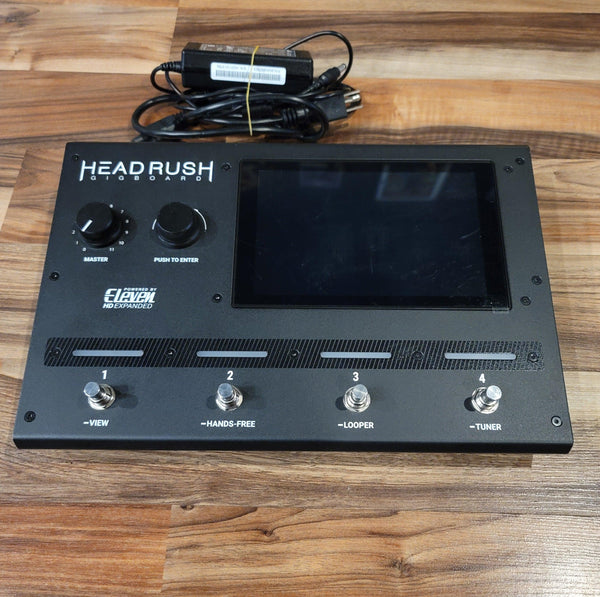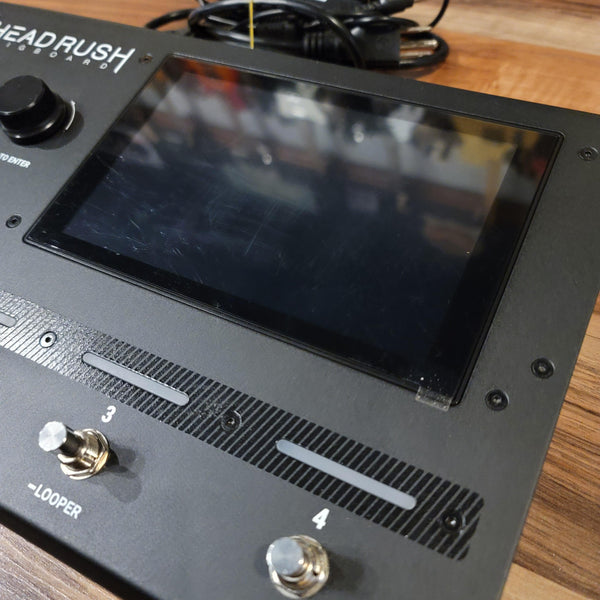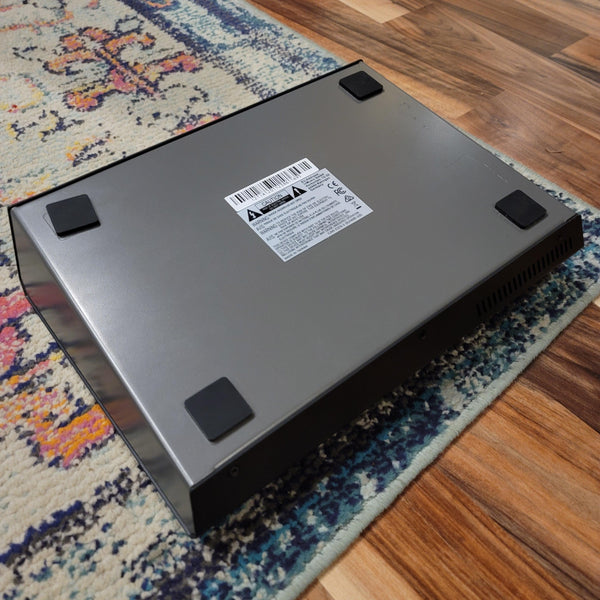 Headrush Gigboard - Compact Amp Modeler and Multi Effects Pedal Processor
Headrush hit a homerun with Gigboard! If you have hung out in our store or followed our social media, you'd know that we're big fans of what Headrush is doing and prefer their boards over the current crop of competitors. They're truly the most intuitive to use and the best bang for the buck. But you probably already know how awesome the Gigboard is or you wouldn't be here right now. 
This one is minty fresh! It has very low miles and was only used in a home studio environment for a short period of time before being traded into our store. The plastic wrapper is still on the screen! The photos look like the screen is scratched but it is just the wrapper you are seeing. The screen underneath is perfect!  Fully tested and working perfectly, this pedal rocks! 
Specs from the manufacturer:
HeadRush Gigboard®
Featuring a powerful quad-core processor and exclusive Eleven® HD Expanded™ DSP software, the HeadRush Gigboard® delivers the most versatile, realistic-sounding and responsive amplifier, cabinet, microphone and FX models ever found in a road-ready floorboard guitar FX processor. The high resolution and ultra-responsive 7-inch display enable you to touch, swipe and drag-and-drop to instantly create and edit your rigs in an unprecedentedly realistic and intuitive way.
7-inch high-resolution touch display with intuitive touch interface
Powerful custom designed quad-core DSP system
Gapless preset switching with reverb/delay tail spillover
¼-inch Mono FX Loop to Integrate your FX and outboard gear
Import Virtually Unlimited Impulse Response Files
Record and re-amp via USB (up to 24-bit/96KHz)
Hands-free edit mode
Advanced Looper with Save/Load Functionality
4 footswitches with dedicated color LEDs
(2) ¼-inch inputs for external expression pedal
¼" (6.35mm) headphone output
(2) ¼-inch TRS outputs, amp/line switchable
Road-ready steel chassis
MIDI input and output