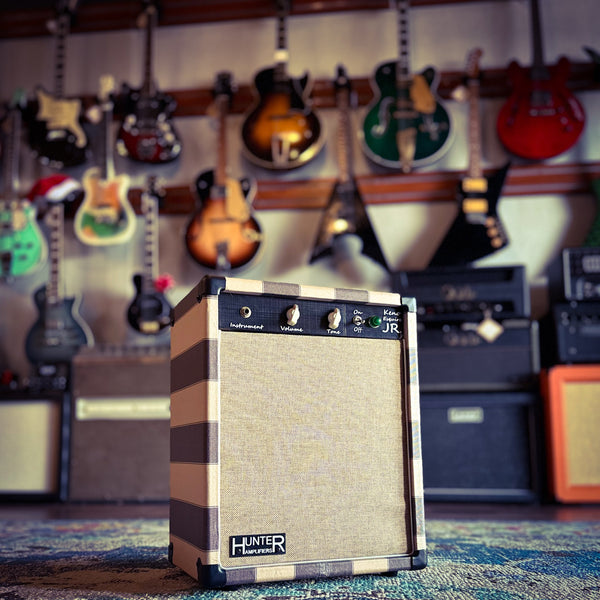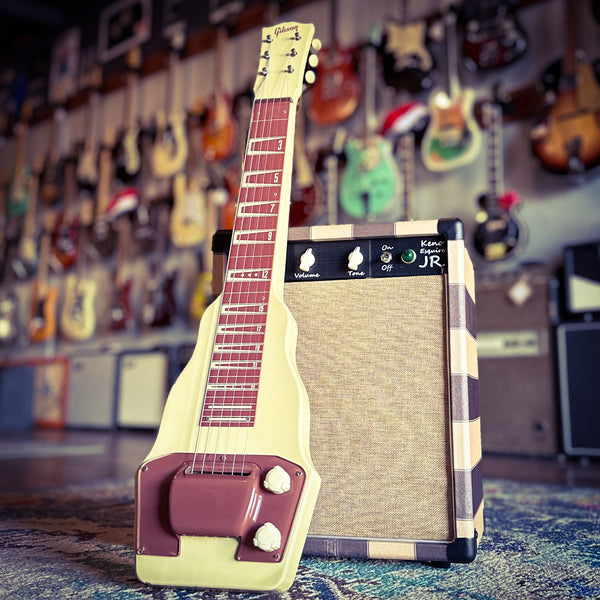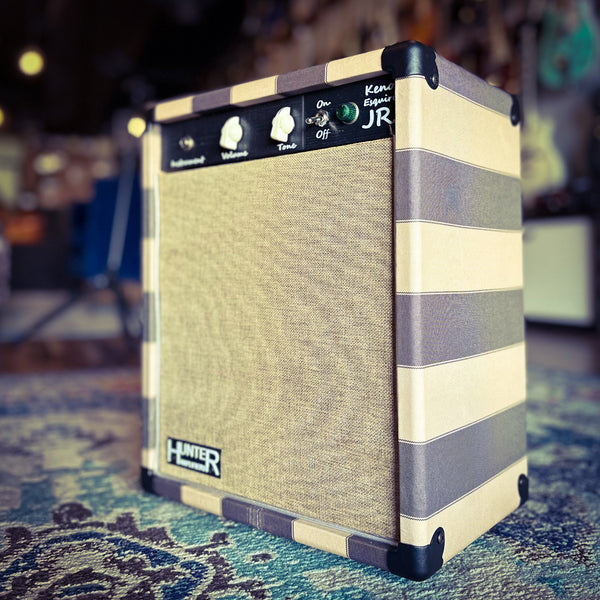 Hunter Amplifiers - Keno Esquire Jr. - Valco / Gretsch Playboy Influenced Tube Combo
The Keno Esquire Jr. Based loosely on the Valco-designed Gretsch Playboy, but without a tremolo and only 10 watts, this amp is a fine little practice or recording amp and it's certainly powerful enough for small venues. It is shipped with a vintage 12AT7 in the preamp position, which gives it a warm tone that breaks up nicely. Put a higher gain tube, like a 12AX7, in that first position and it's a high-gain monster. The Esquire Jr is 100% hand-wired and built with top-quality hand-selected parts. A custom-built wood cabinet houses a 10" Jensen MOD speaker and makes for a compact and easily portable combo that looks as good as it sounds. This one is wrapped in authentic awning canvas for perfect beach and cookout vibes!

Like all Hunter Amplifiers, this sweet little amp was handmade right here in South Central Kentucky! No kits were used, this is truly a hands-on build from start to finish.