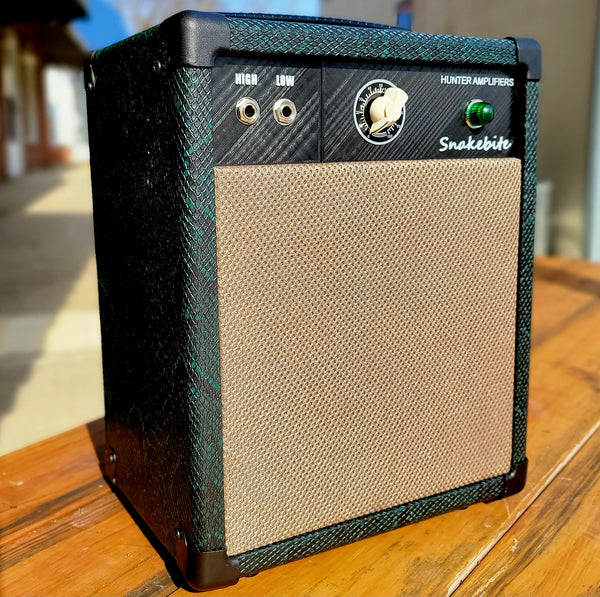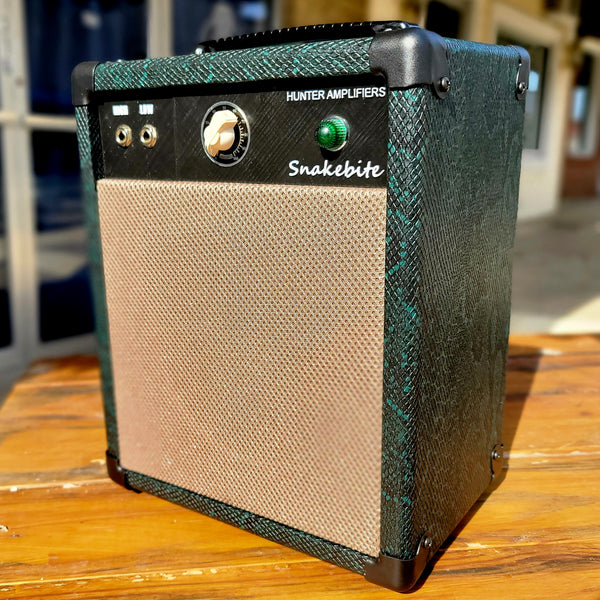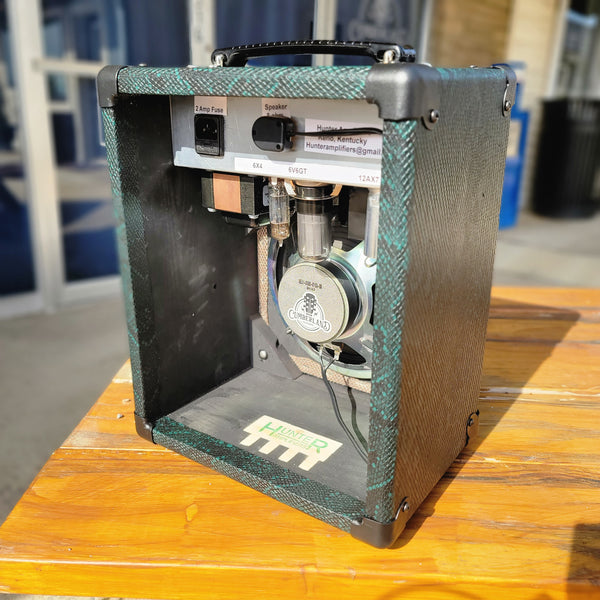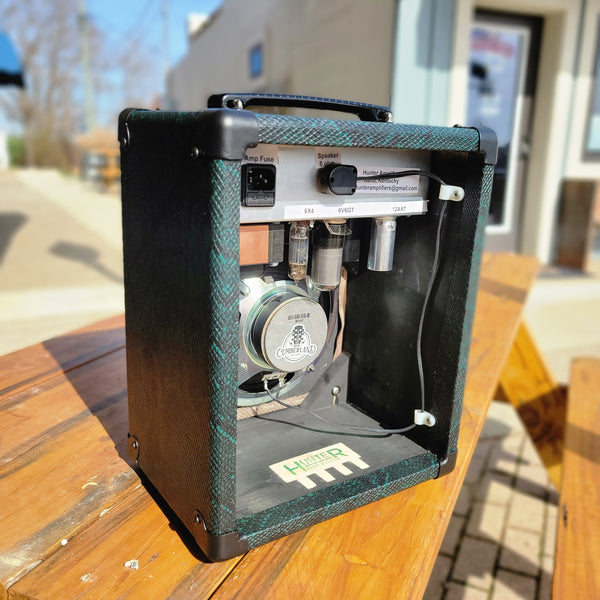 Hunter Amplifiers - Snakebite - 5F1 Champ - Tube Combo - Green Snakeskin
Some of my favorite days at the guitar shop are when Bob walks in with another one-off creation. This week, he walked in with this tiny giant, the Snakebite! This little guy sounds awesome and looks tough while doing it. This was not a build from a kit, this is a hand-sourced curated custom build, made by hand right here in southern Kentucky. 
A few words from the wizard himself:

This Snakebite! This amp is a pretty traditional real point-to-point wired (no board in there!) 5F1 Champ circuit in a green snakeskin covered cabinet. 5 watts of 6V6 power through a Peavey Vypyr (how appropriate) 8" speaker. A solid Pine cabinet, quality components, cool looks. Great bedroom/recording amp!