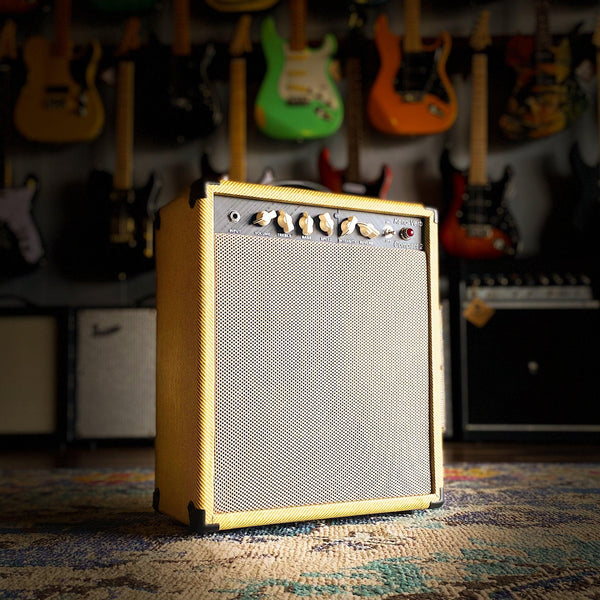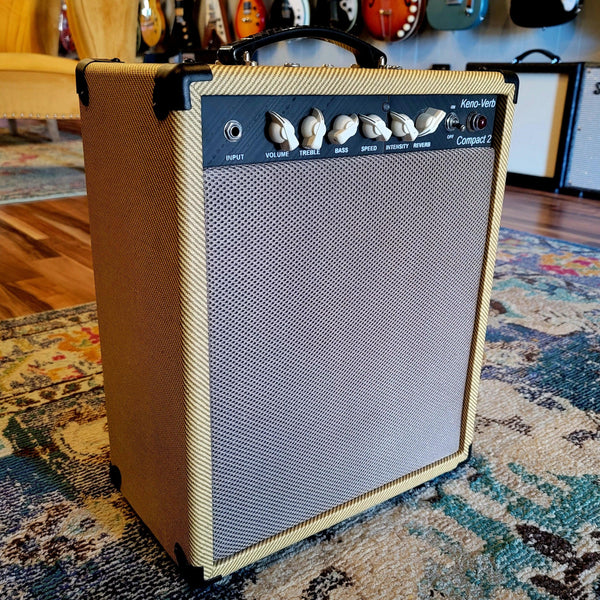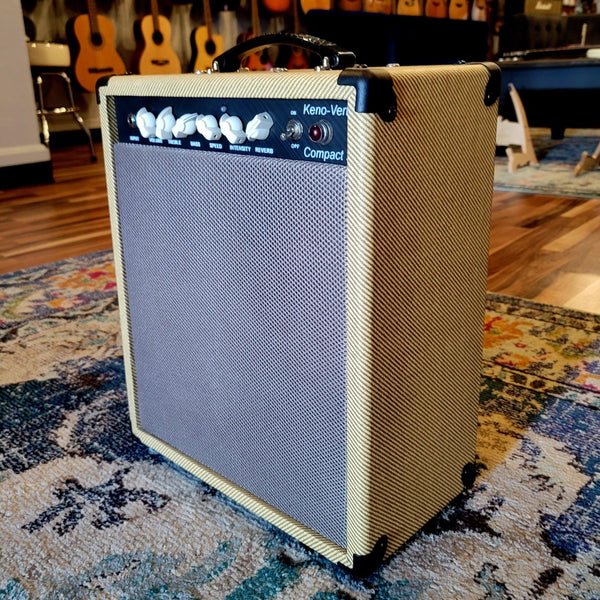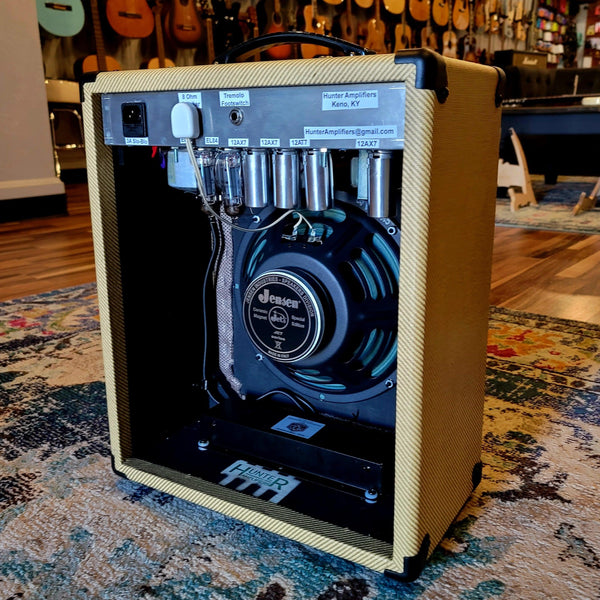 Hunter Amplifiers - The Keno-Verb Compact 2 - Tweed - Combo - 1x10"
Another one-off tube amp from Hunter Amplifiers - this one instantly became a shop favorite. Hunter Amplifiers are handmade from scratch. No kits are used, not even for the cabinetry. These are original amps, handcrafted by a single individual. The same person who sawed the lumber came up with the schematic and hand-selected the components. These beauties are made in nearby Keno, Kentucky and Cumberland Guitars is proud to be the official retailer of these thoughtful and lovingly crafted creations.
Not to be confused with the Keno-Verb Compact, this similarly sized amp is much closer to the original Keno-Verb. It's based on the blackface Princeton Reverb, putting out about 15 watts of EL84 power into a Jensen Falcon 10-inch speaker. It's all mounted in a compact 14½" x 18" x 8" pine cabinet covered in tweed patterned Tolex, and it weighs barely 20 lbs.
This amp RIPS! From soulful to searing, this is one of those amps that inspires us to play. It's no wonder why the Keno-Verb is one of our most requested models from Hunter Amplifiers. It's simple to use, and the on-board tremolo and reverb are lush, textured, and silky smooth. The tremolo is footswitchable (not included) and also has a speed indicator LED on the front panel, which is super handy. We've shipped Hunter Amplifiers to players and studios all over the country and they all say the same thing: THIS IS MY NEW FAVORITE AMP.  This amp is versatile, portable, one-of-a-kind, and downright cool. Make your friends jealous with this tweed Keno-Verb Compact 2!