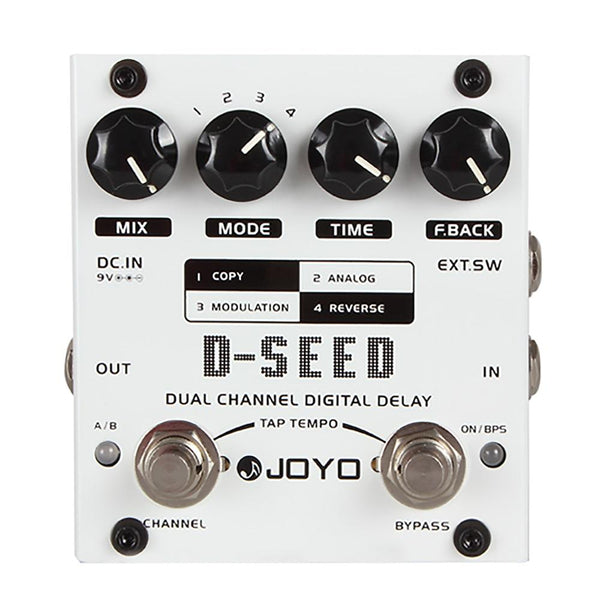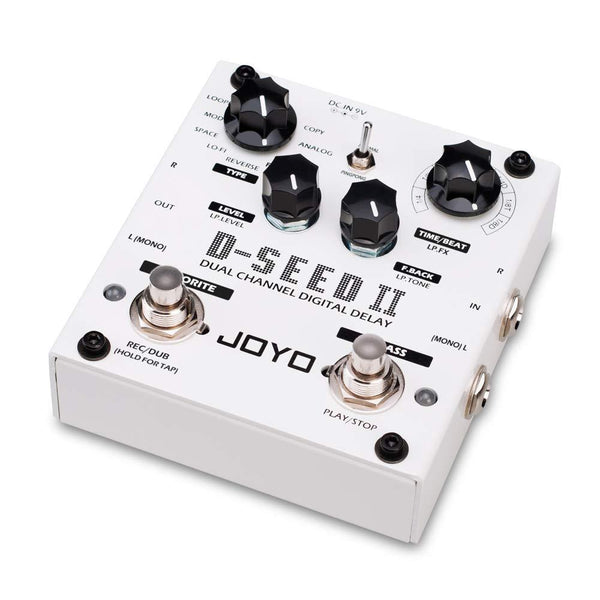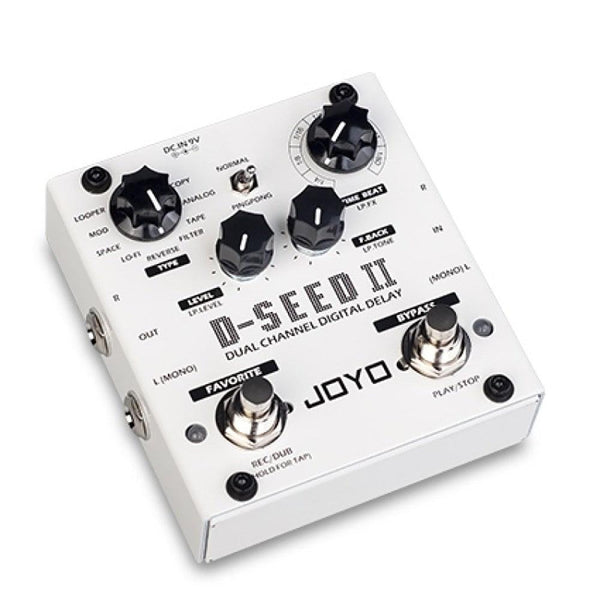 JOYO D-SEED II Dual Channel Digital Delay & Looper Pedal
The JOYO D-Seed II delay guitar effect pedal combines 8 delay effect types, stereo, ping pong, tap tempo, memory and a looper into one mighty stompbox.

In total there are 8 different delay types to select from including:

Space - Adds in a little Reverb to the delay effect giving you some amazing spatial tones.

Lo-Fi - The lo fi setting de-samples the delay, giving a degradation of your repeats. Similar to some early electronic music sounds.

Filter – The setting combines a mid frequency modulation into the delay changing with the delay time.

Tape – a classic smooth tape delay perfect for some classic 60s surf.

Digital / Copy – Copies the tone and repeats the note without losing any quality.

Analog – A warmer delay setting that gradually fades out and degrades the signal gently with time.

Mod – A wide spatial delay, creating an effect similar to chorus in the repeat.

Reverse –It's a psychedelic prog rock fest.

Features:

-Stereo input and Stereo output
-8 delay modes, supports a maximum of 2000ms delay time
-Controllers: Type, Time beat or Looper.FX, Level, F.back or Looper.Tone, PingPong toggle, Favorite or REC/DUB, Bypass or PLAY/STOP.
-Features LOOPER function, tape recording simulation effect can be added as for playback.
-Set TAP TEMPO with one foot.
-Pingpong modes are available for each delay effect, offering optimum stereo effects