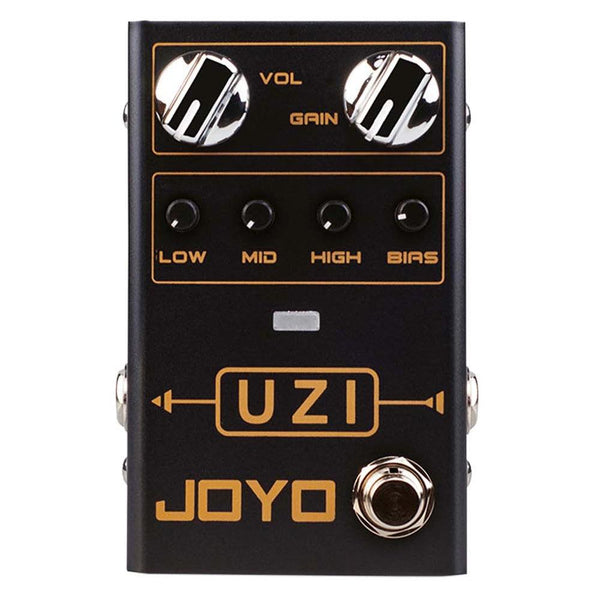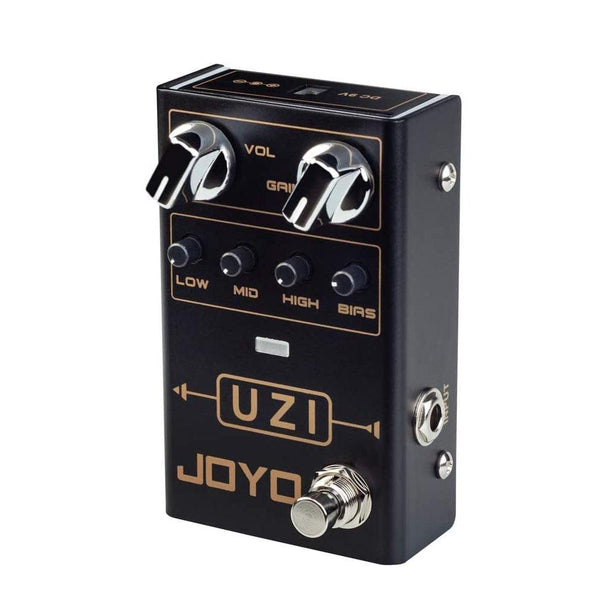 JOYO R-03 Uzi Heavy Metal Hi-Gain Distortion Pedal
JOYO UZI distortion pedal, designed for heavy metal, it's characterized by High Gain. with a BIAS knob, switch easily between American Distortion and British Distortion. It has a GAIN Knob and a VOLUME Knob, both are of dynamic balance, adjust the GAIN knob while don't adjust the VOL knob, the signal from the circuit will adjust automatically, ensuring the Volume is the same as before.

Whole new appearance and the iconic R series ambience LED light bring out futuristic and retro styles, displaying a perfect fusion. R series will make your soul happy whether you are jamming in the bedroom, studio or on the stage.