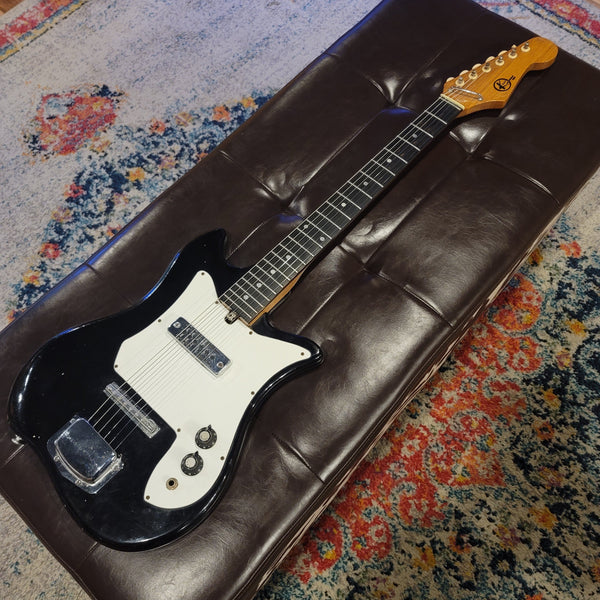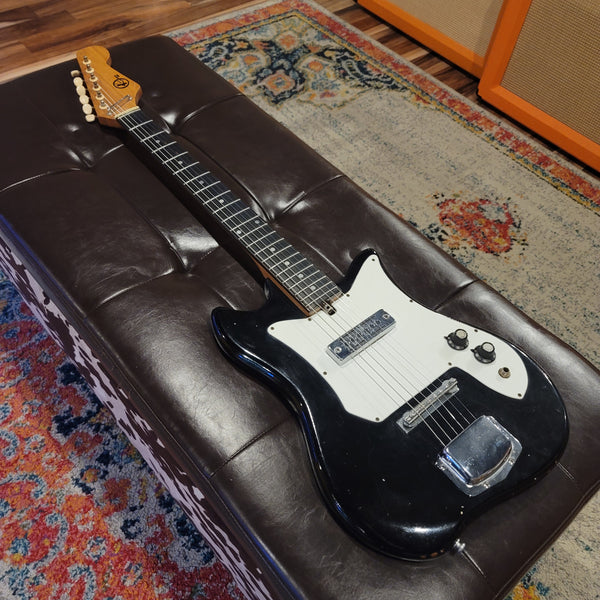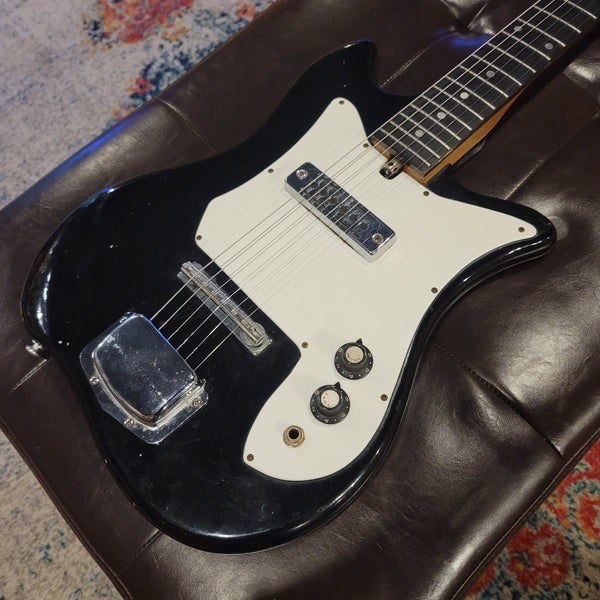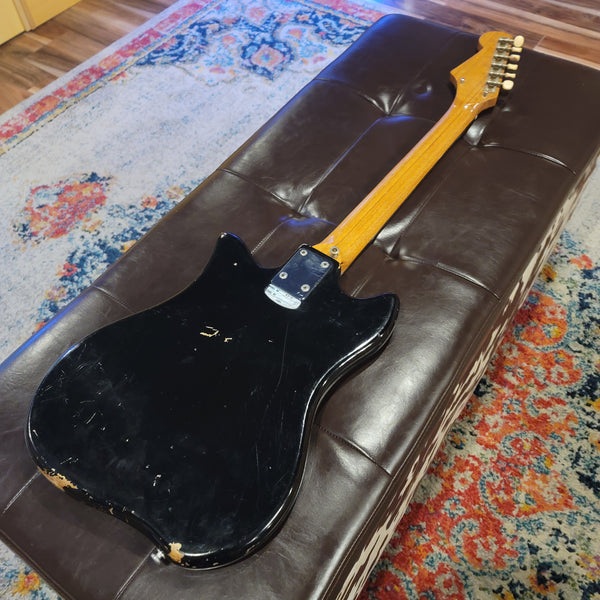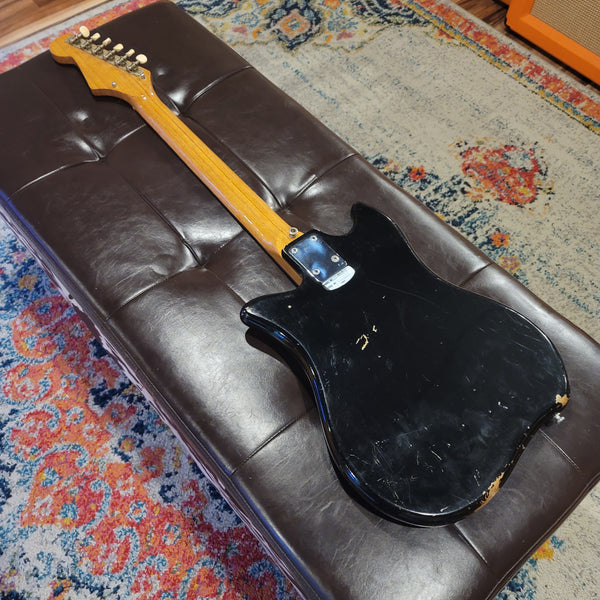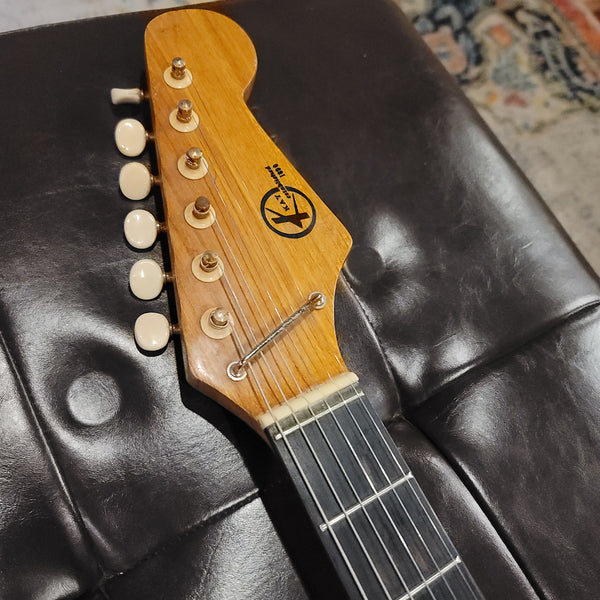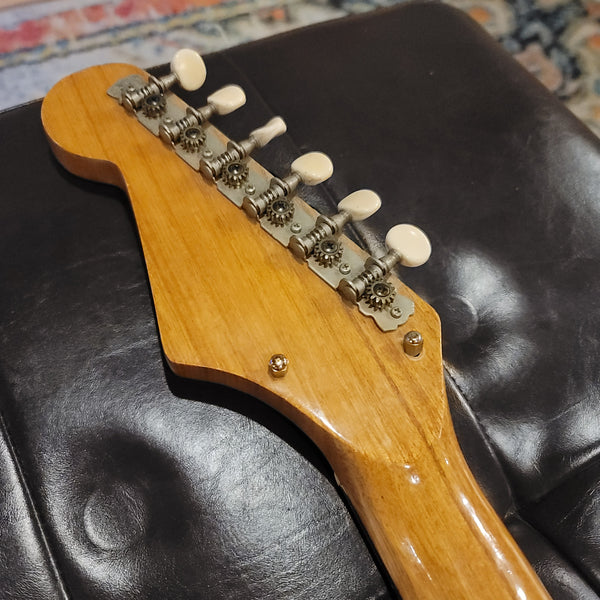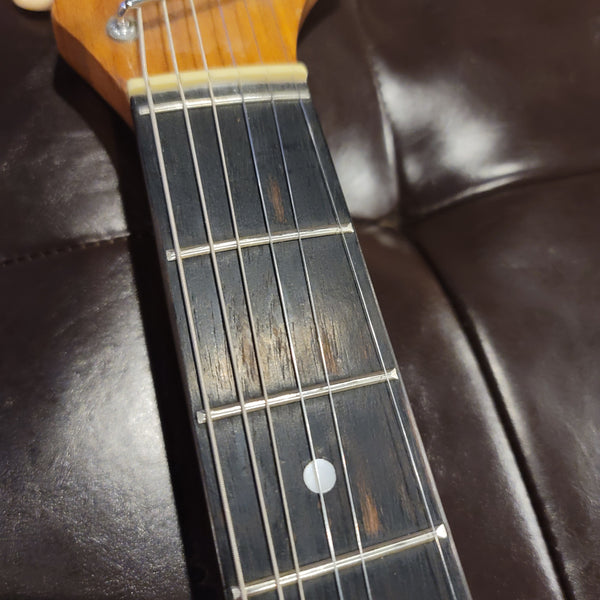 1982 Kay KE-10 - Jangly & Black
Funky vintage is one of our many things and it should be yours, too. This ultra rad single pickup Kay is built to jangle and croon over some reverb. We put a wooden shim in the neck to make it super playable, low action, setup with a fresh set of D'Addario 9s. 
This one is a survivor. It's a little beat, but is still in original condition and is fully functional. We normally see these in absolutely trashed condition with tons of replaced parts. This one is rather clean. The string bar on the headstock is slightly bent, but you probably wouldn't have even noticed unless we said so. Made in Taiwan!
Get your jangle on with the Kay KE-10.