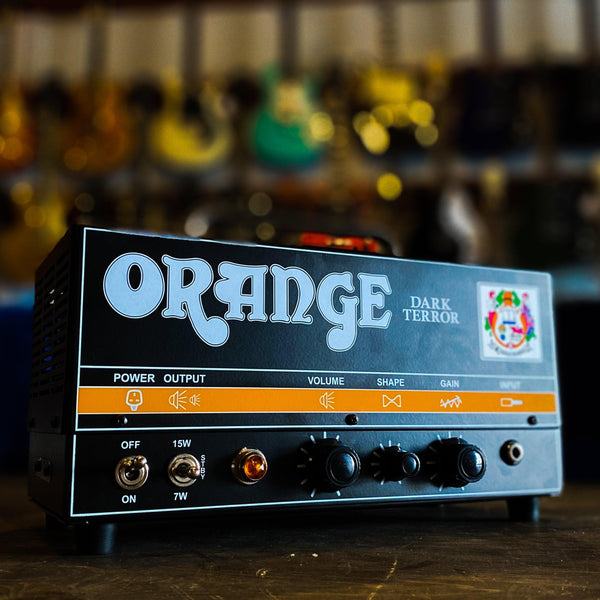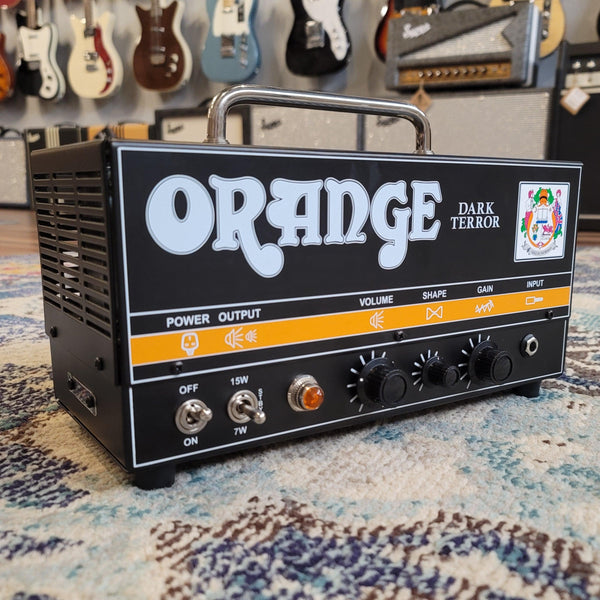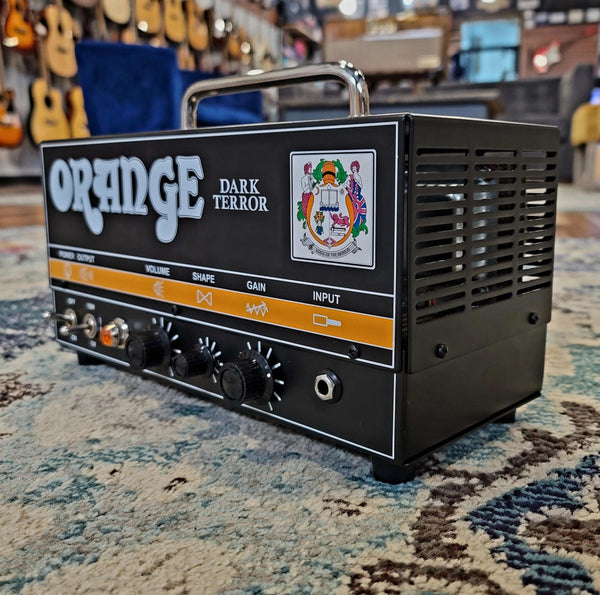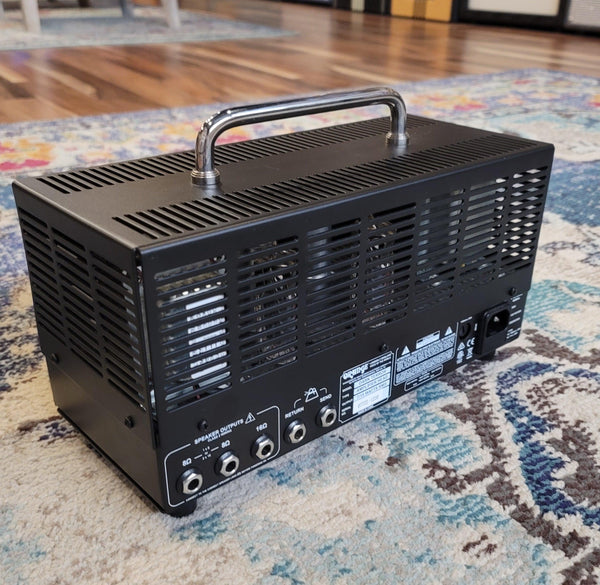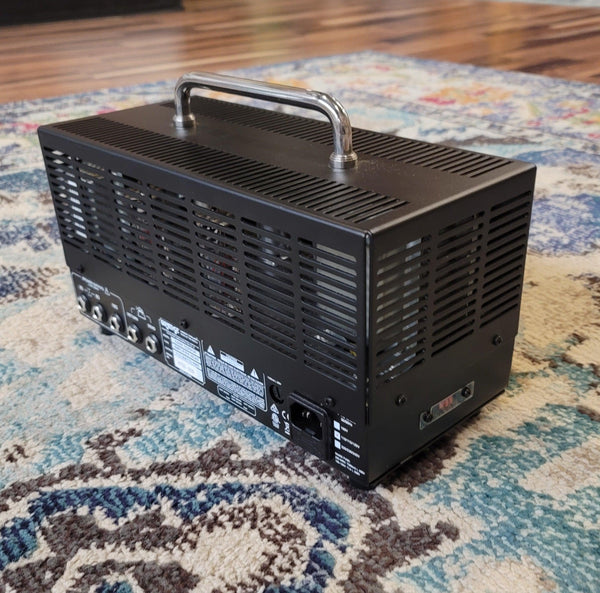 Orange Dark Terror - Tube Head
The Dark Terror from Orange is one of our all-time favorite compact tube heads. Selectable 15/7 watts of all-tube power, a tube-driven FX loop, a stupid amount of gain, mean looks, and a great gig bag. It's a potent combination of portable, affordable, reliable, and killer sounding. It is powerful without being overkill. You get it, this amp rocks.
This low-milage Dark Terror is 100% original and unmodified, and has been fully tested. It's a great sounding amp and it has paired nicely with every cabinet and guitar we tested with, and even handles pedals well. 
The original power cable and padded gig bag are included.