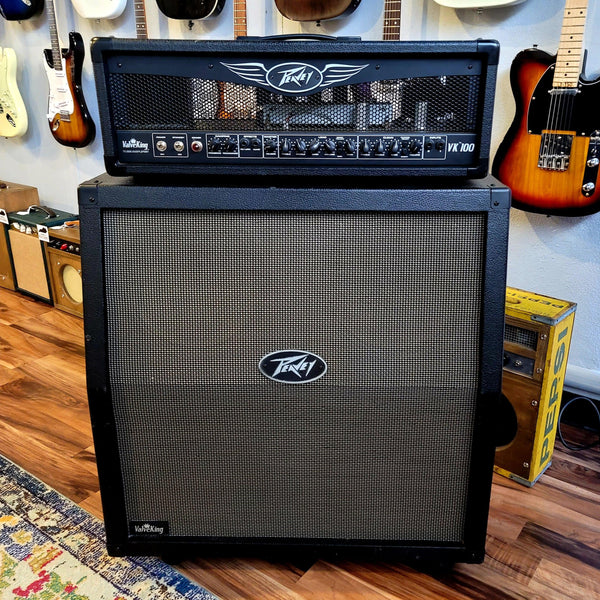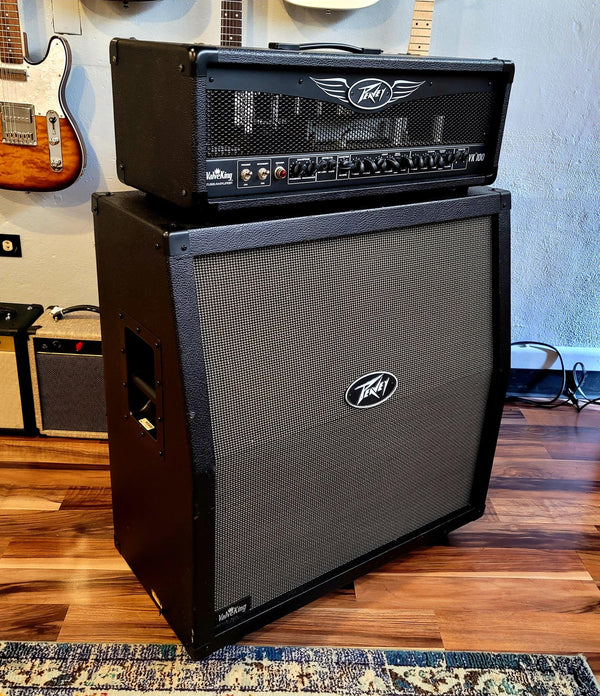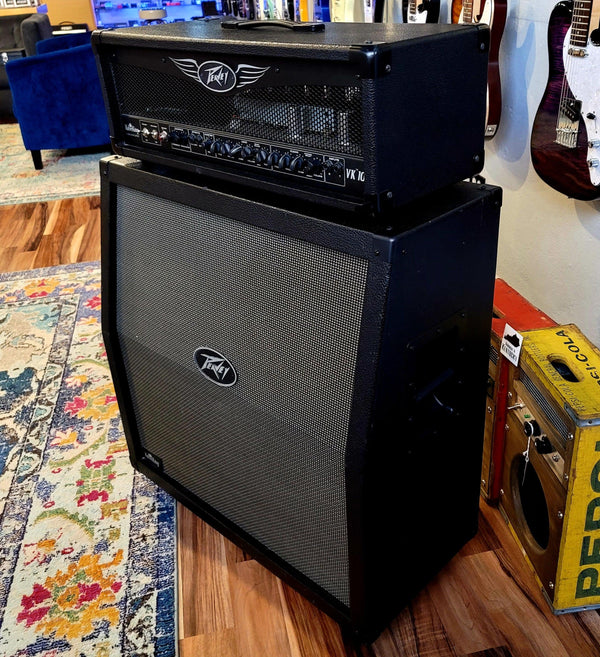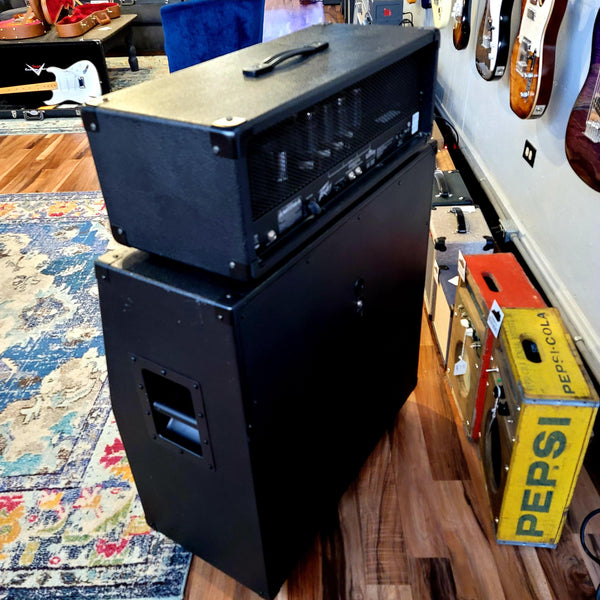 Peavey Valve King Half Stack - VK100 Head and 4x12 Cabinet
MORE POWER! That's probably what you need. This amp slays. It melts faces, and peels paint off the walls if you want it to. 
100% original and unmodified.  Fully tested and functioning like it should! Head and Cab are included. No footswitch.  We can ship it but we would prefer not to!