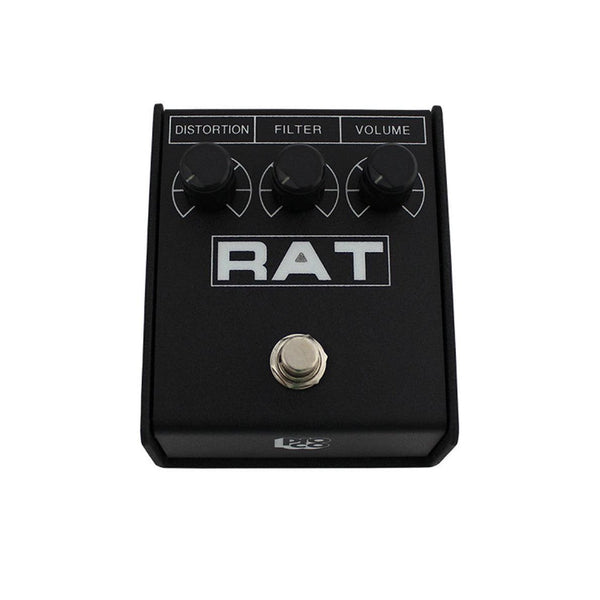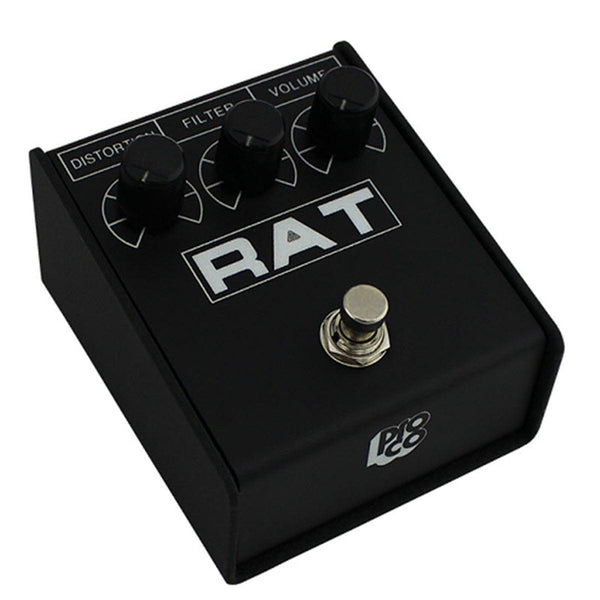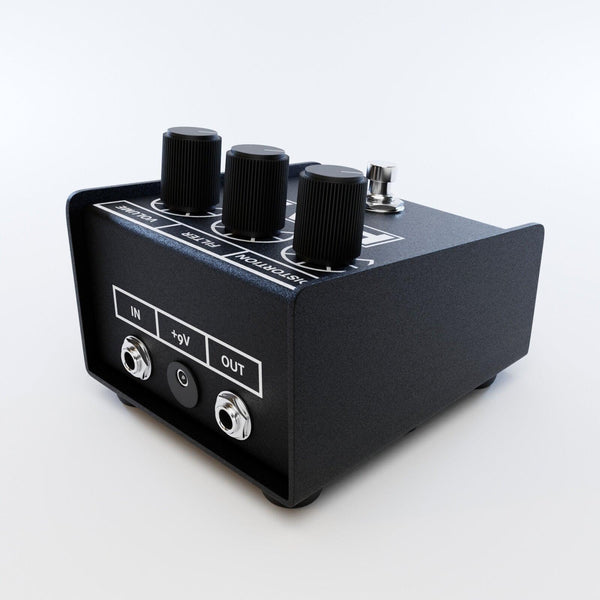 Proco Rat 2 - Distortion Pedal
Researched and designed to produce a sound that is radically different from any "distortion" you've ever heard before--a sound as mellow as a vintage "twin", or as bone-crushingly powerful as a battery of those famous English stacks--instantly, at any volume.
Smooth, continuously variable controls for distortion amount, filter cutoff and volume level let you preset just the right degree of overdrive, tune in on the presence without tinny treble, and balance the output for that perfect extra boost.
The RAT 2 is housed in Pro Co's inimitably massive steel enclosure. Top grade components like a mil-spec glass-epoxy circuit board, conductive plastic controls and the heavy-duty industrial footswitch make for trouble-free reliability on the road.
The true bypass mode utilizes passive switching of both input and output from the signal path to eliminate the loss of power and clarity often caused by other devices. The LED indicator on the RAT 2 is driven by a unique FET sensor circuit to avoid the noise of unnecessary buffer stages and preserve the great RAT sound.
The RAT 2's smooth harmonic distortion puts the extra punch in rhythm work and makes solos cut through with authority, power and effortless sustain. Distortion, sustain, fuzz, overdrive—from the sweet wail of the blues to the grinding raunch of the heaviest metal—STOMP ON A RAT!
Features:
100% analog signal path
Classic, virtually indestructible steel enclosure
Heavy-duty, industrial footswitches, knobs, and jacks
On/Off LED indicator
Sloped face for easy stomping
Glow in the dark graphics
Military-spec glass-epoxy circuit board
DC jack (RPS2 power supply sold separately)
"No tools required" battery compartment (9 volt, not included)

Five year limited warranty
Things You Will Get:
Effect Pedal
Manual
Box