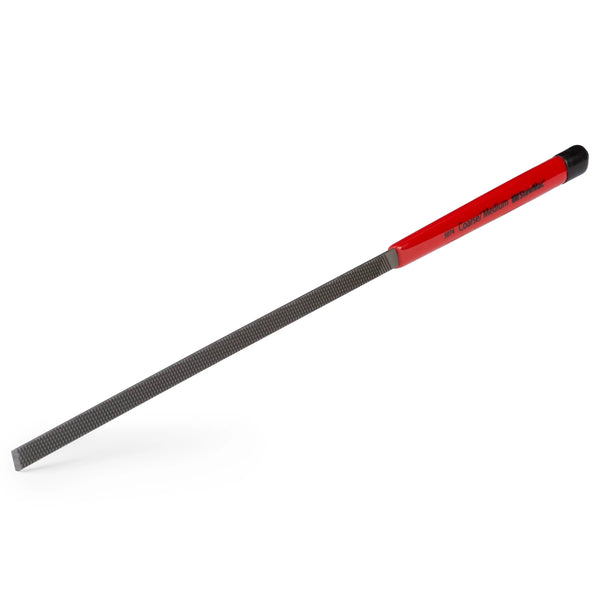 stewmac Angled Nut Seating File for Martin
Don't ruin the slot with the wrong file—this makes it easy.
Martin angled nut slots can be tough to clean out while still keeping the slot the right shape. The trouble is removing the old nut tends to leave behind little splinters and chunks that get tucked under the peghead overlay. And it's really difficult to hold a normal file at the exact angle needed to keep the slot perfectly flat and clear out the debris. If you're not careful you'll end up with little humps or dives and the nut won't fit right, causing all sorts of problems.
As a bonus, flip the file around and it works great for cleaning the end of the fretboard without altering the bottom of the nut slot itself. This file helps you avoid the whole mess of filing, checking, and then filing some more. With a few quick swipes, your nut slot will be dialed in and ready to go!