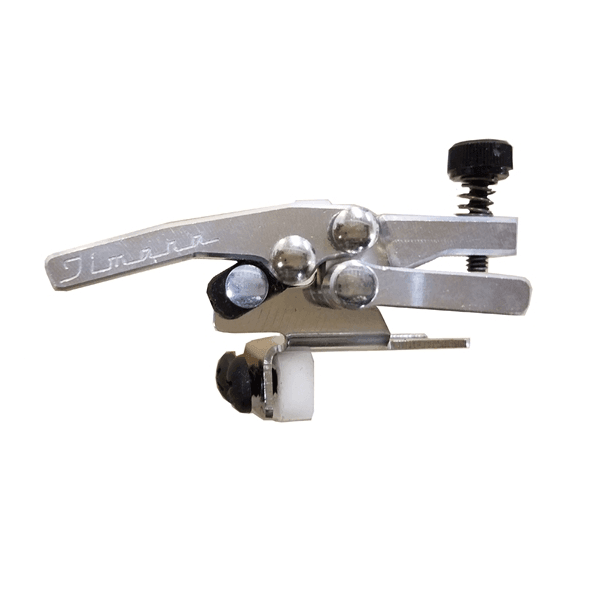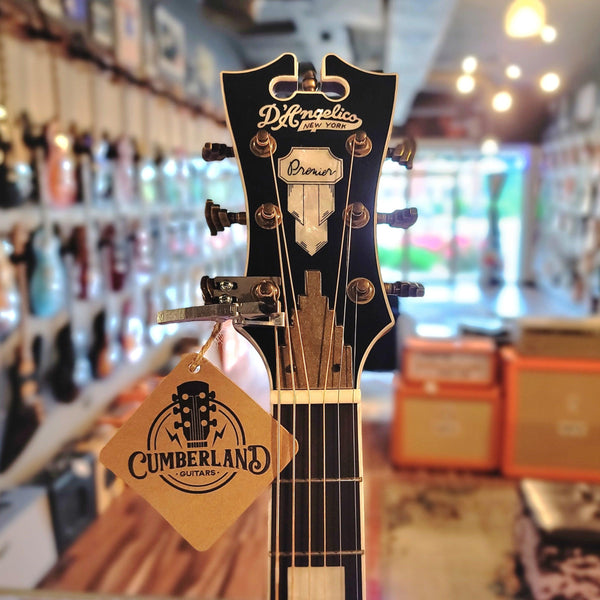 Timara Custom Shop - String Drop Tuner - RH
Check out this slick little gizmo! The Timara Custom Shop String Drop Tuner installs quickly without even having to remove your string. The most common use is for quick switching to Drop D tuning, but it can be used on any of the other tuners for access to all sorts of tuning changes.
The perfect DROP D TUNER, but also works on other Strings to use for a String Drop or String Raise.

 

Example: Tim's setup is used to Drop the big E to D and another String Drop on the A String to raise the A to B.
It requires

 

NO MODIFICATIONS

 

to your guitar.
Takes less than 5 minutes to install.
Works on 6 Inline Tuners as well as 3X3 Tuners.
For Nut/Washer tuning keys only. Will not work on bushing style keys.
Available in both Right Hand and Left Hand models.
Perfect for Drop D Tuning, D-A-D-G-A-D and other alternate tunings.
For a GREAT Effect, slowly DROP or RAISE the string to add cool effects!
Fits Electric and Acoustic Guitars, Lap Steel, Dobro and Banjo.
Easily fits in case or gig bag!
Designed so you can even stack 6 in a row!

Left hand models also work on 3x3's for the little E, B and G strings. Most likely, if you're right handed and using the String Drop for the BIG E String, you'll order a Right Hand model.