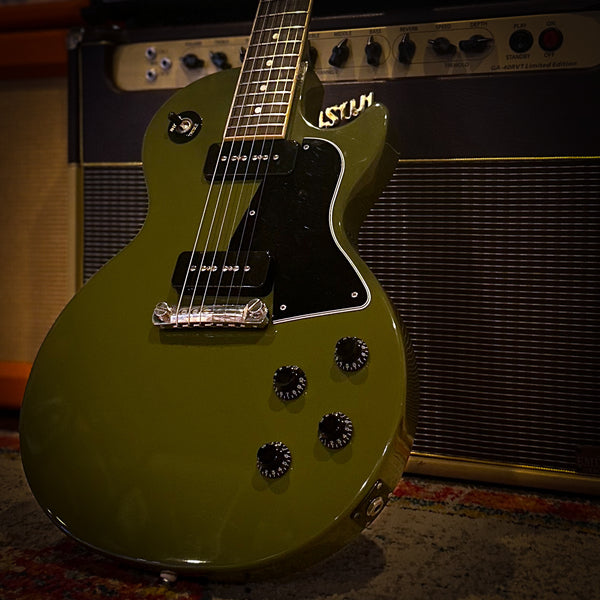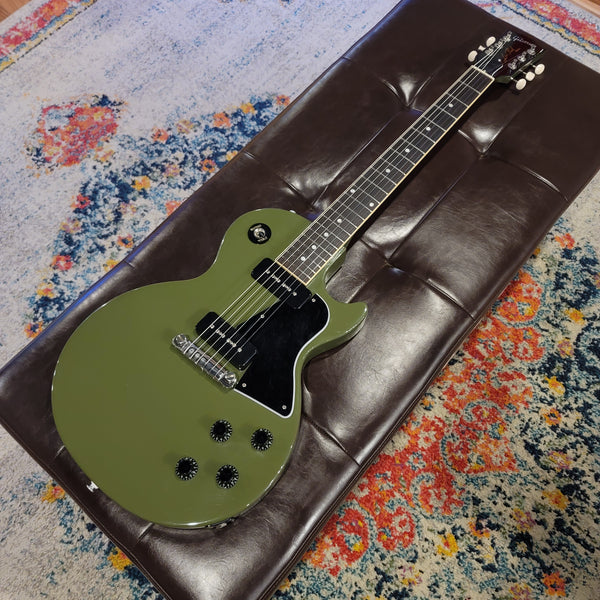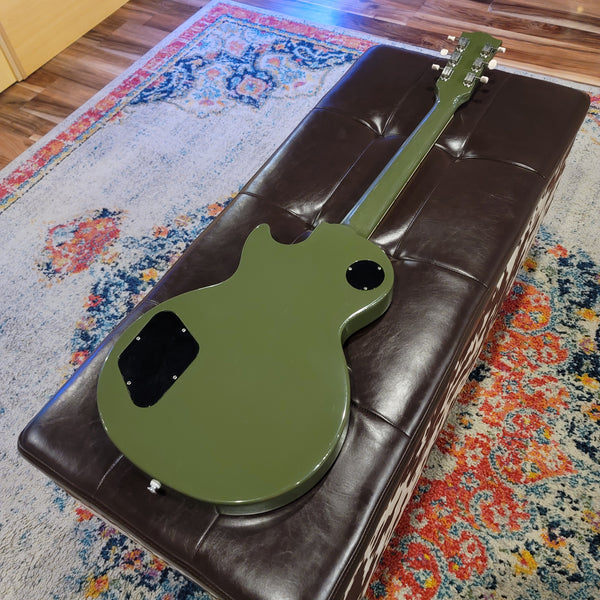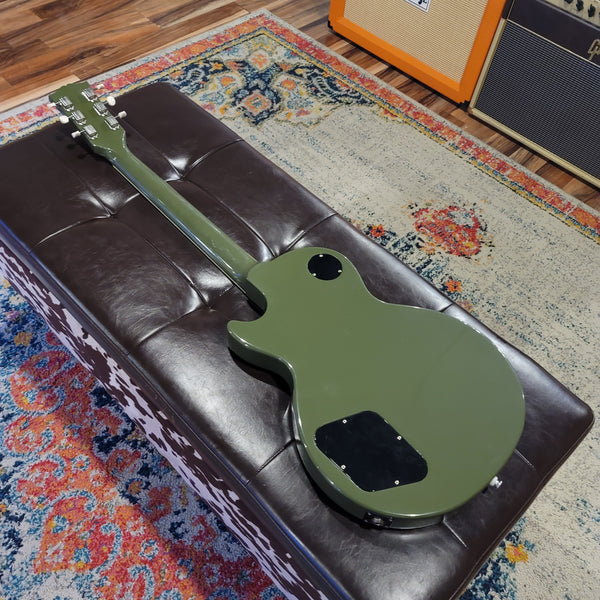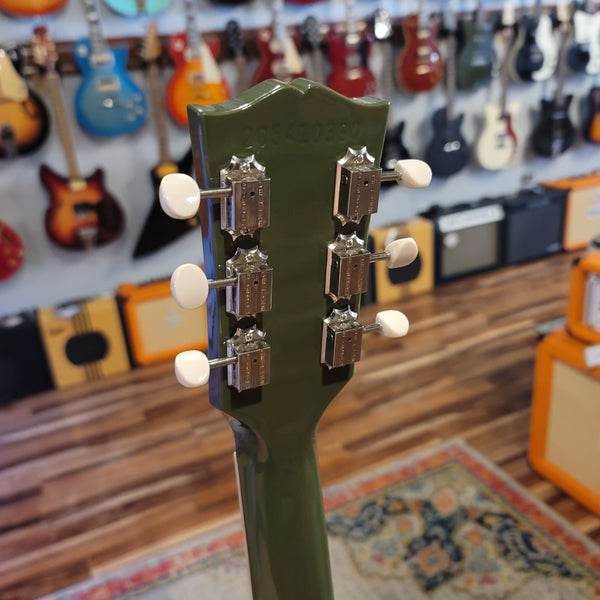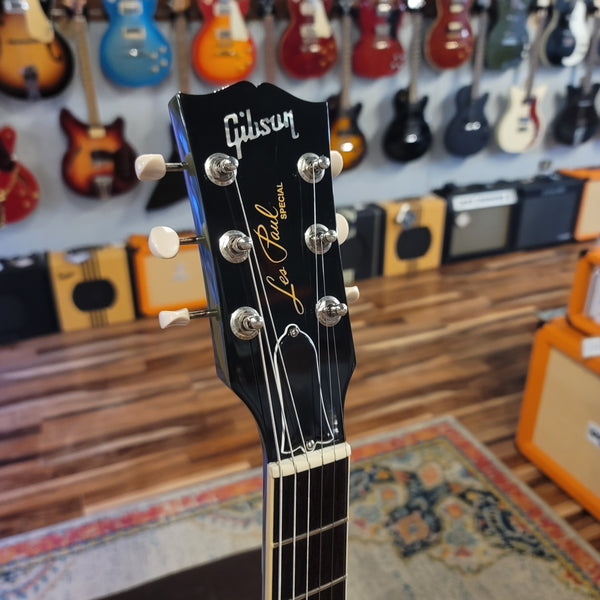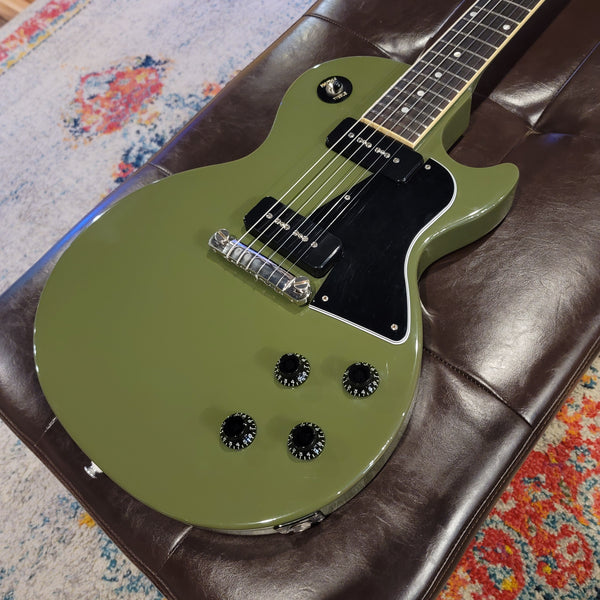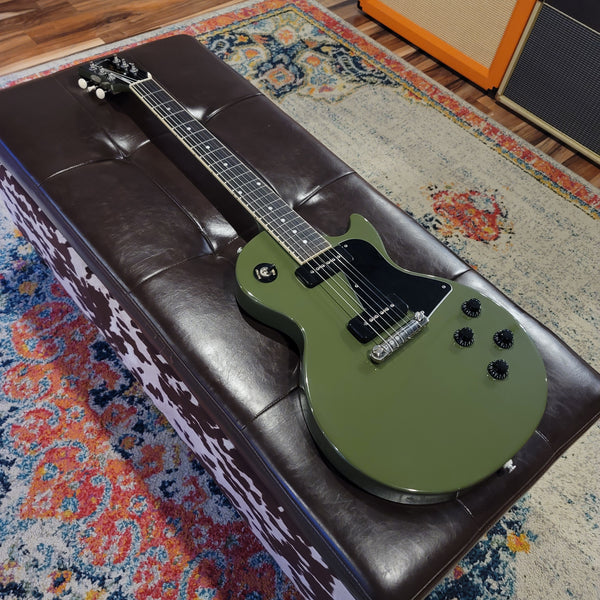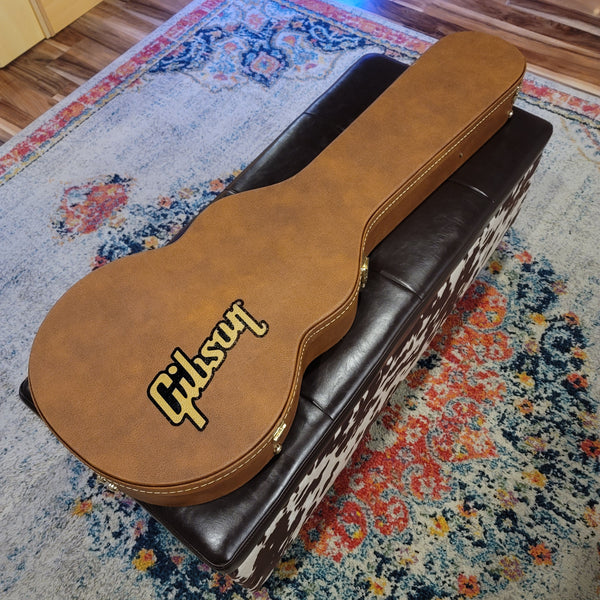 2021 Gibson Les Paul Special - Olive Drab
No one loves a Les Paul Special like we love a Les Paul Special. They're more versatile than people seem to think. This Gibson from 2021 is exceptional sounding and playing, and we have had a hard time putting it down once we pick it up. The 50's style neck is chunky, the P-90 pickups are powerful, and the Olive Drab lacquer finish stands out amongst the pack. It's one of those colors that looks better in person than in photos, and according to the busy comment section on our Facebook page from where we shared this guitar recently and from the mouths of people who have seen it in our store, this color is a homerun. I expect to see Gibson models with this paint code continue to sell for more money than the standard colors, and increase in value at a faster rate. Think Copper Top Les Paul Classic, or the Nitrous Series Les Paul Studio, or the Faded Series Worn White Flying V3. Cool colors on cool guitars will always be in style and always have a collectability factor that is hard to measure. What I am saying is, get one now while they are under $2,000! 
This example has a decent amount of play wear for its age, complete with swirl marks, dings, and a bit of buckle rash, but it's authentic. Play Authentic, right?  :)  There are no signs of abuse, no cracks, no repairs, and no signs if improper storage. The neck is straight, fretwear is minimal, and the truss rod works in both directions. Guitar has replaced strap buttons, but is 100% original, otherwise. Recently setup and restrung by our pro shop. Includes the original hard shell case. No case candy. 

* The 2008 Gibson GA-40RVT combo in the photo is not included. It sold already. Everyone sees this and asks how it sounds. The answer is: Fantastic. This model amp is criminally underrated and underappreciated, and we enjoyed having this one in the store!