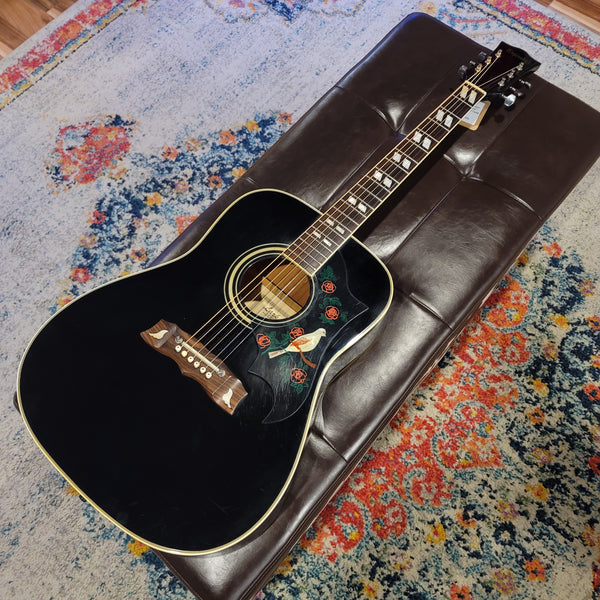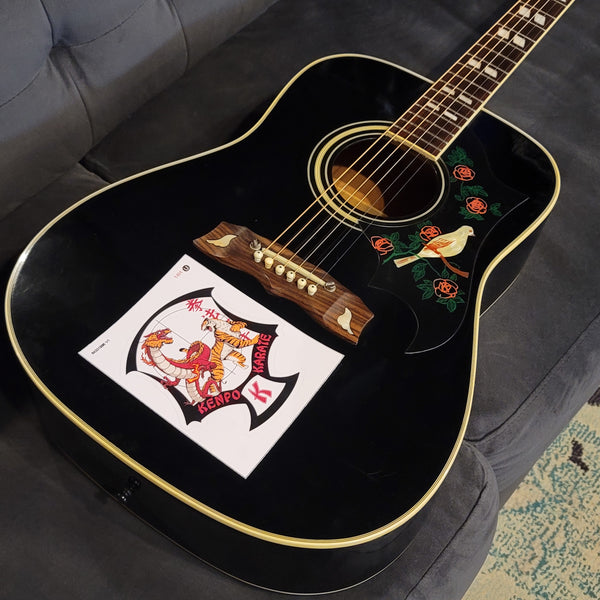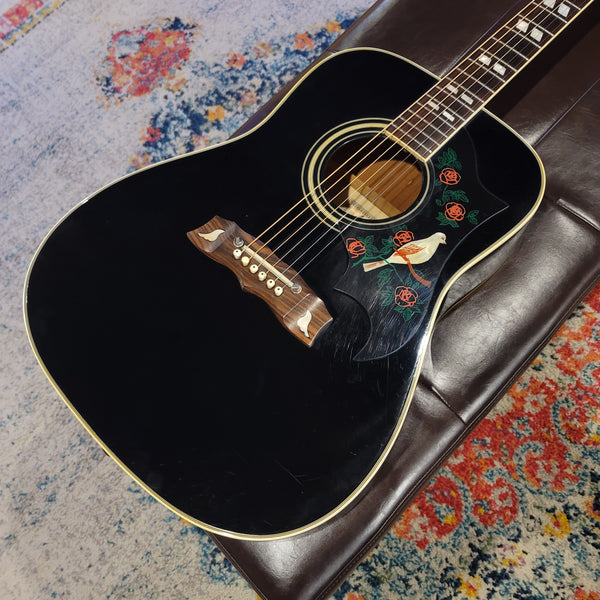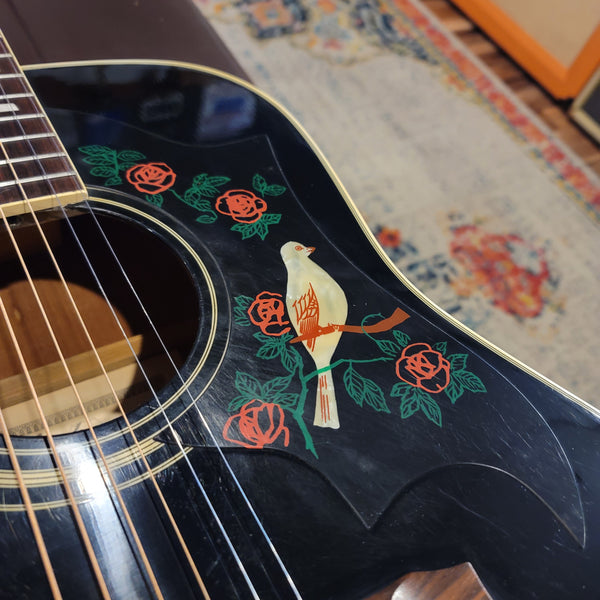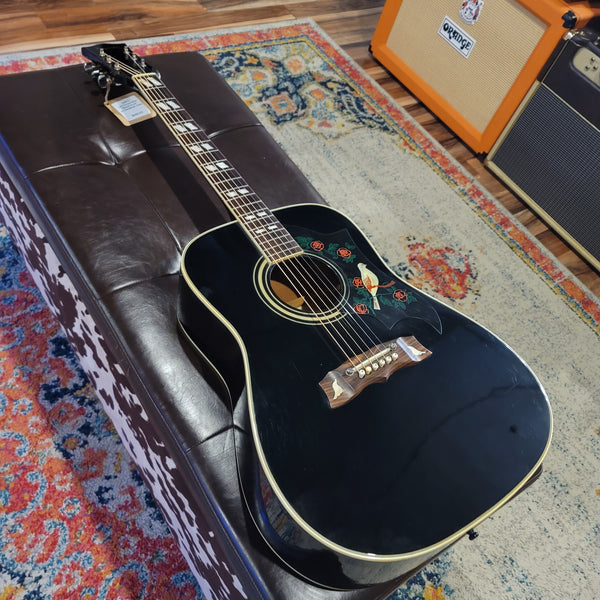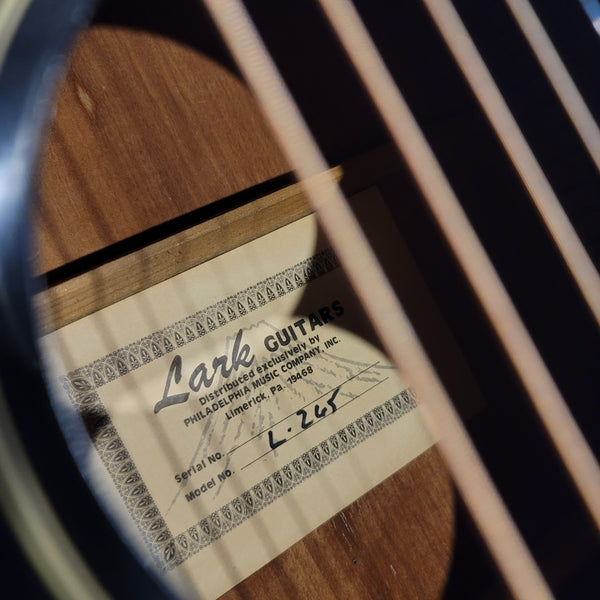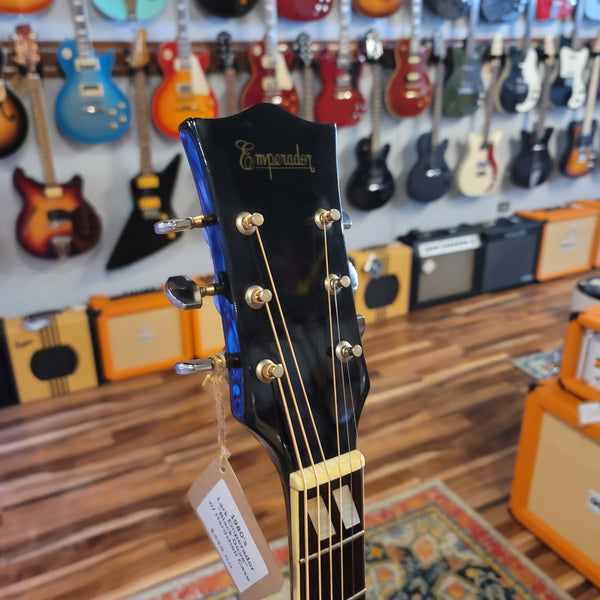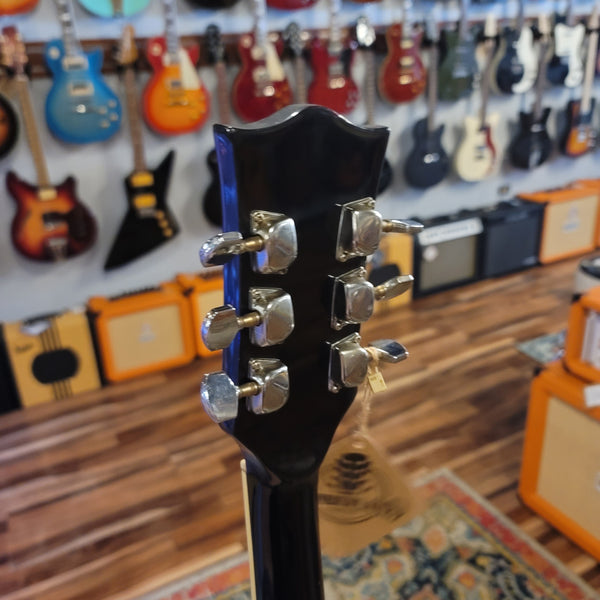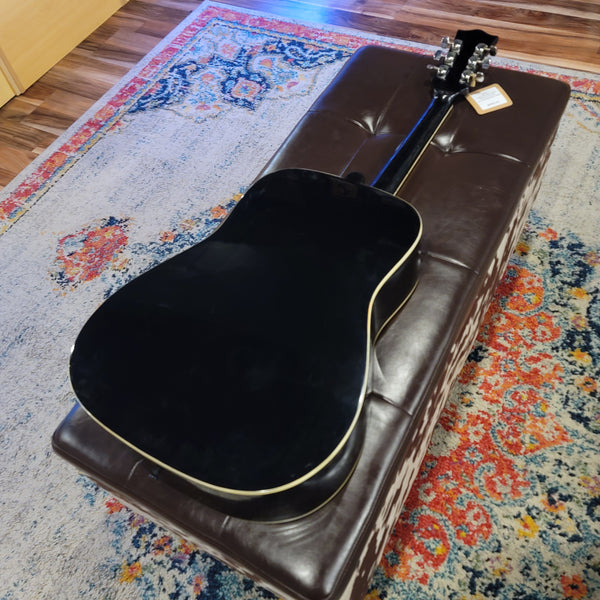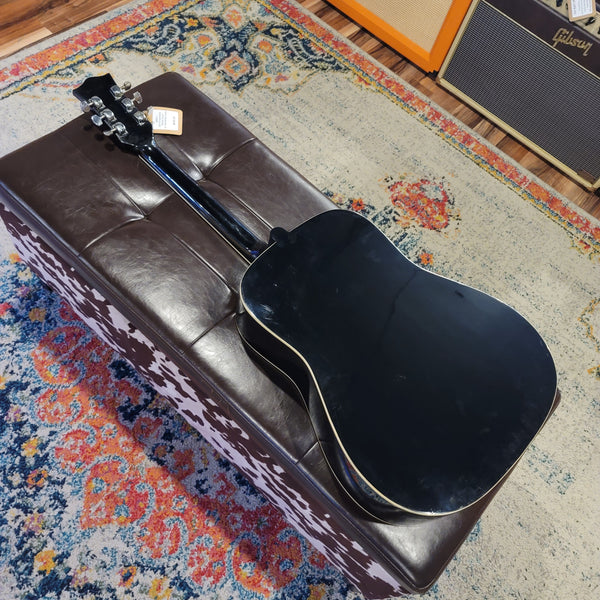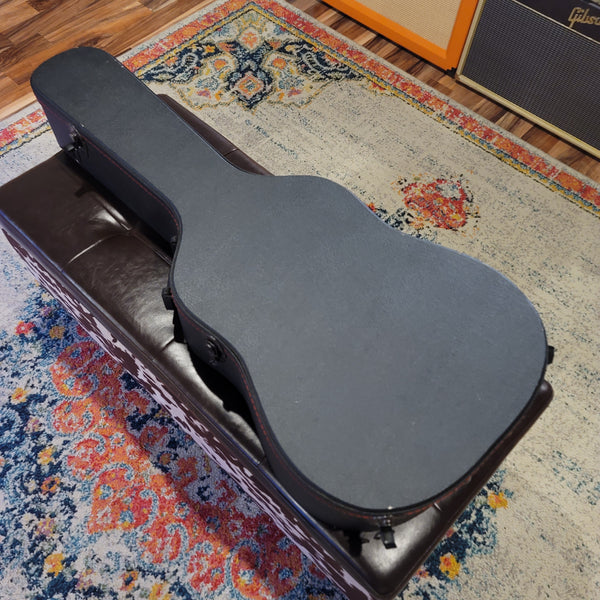 Early 1980's Lark Emperador - Black Dove - w/ Hardshell Case
Check out this sweet Dove!  This cool guitar is in pretty good shape for being as old as it is. These weren't really high-end guitars to begin with, so finding one that is still playable is not that easy. No cracks, no repairs, no signs of abuse, just a well-traveled and regularly-played dreadnaught that is ready for the next chapter!  The artwork and inlay on the pickguard are still vibrant. The guitar appears to be 100% original. The bridge has the most tiny gap along the rear edge and under one of the bridge corners. We have monitored, inspected, and tested this guitar and confirmed that the bridge is not actively pulling off, it has just has a visible gap from where no glue was applied during installation. The guitar plays well and holds standard tuning as it should. 
This Lark Emperador sure looks a lot like the iconic Black Gibson Dove that Elvis played for a few years before giving it to a fan at a show. We are including a large new Kenpo Karate decal (not installed) so that you can take the Elvis tribute route if you prefer. A nice hardshell case is included!