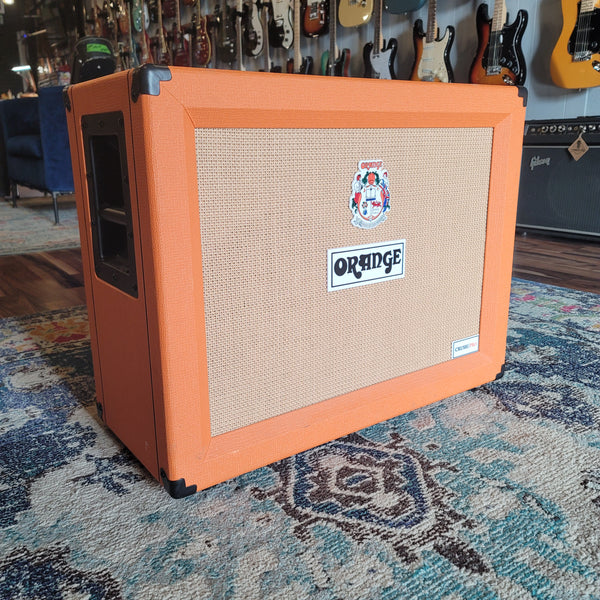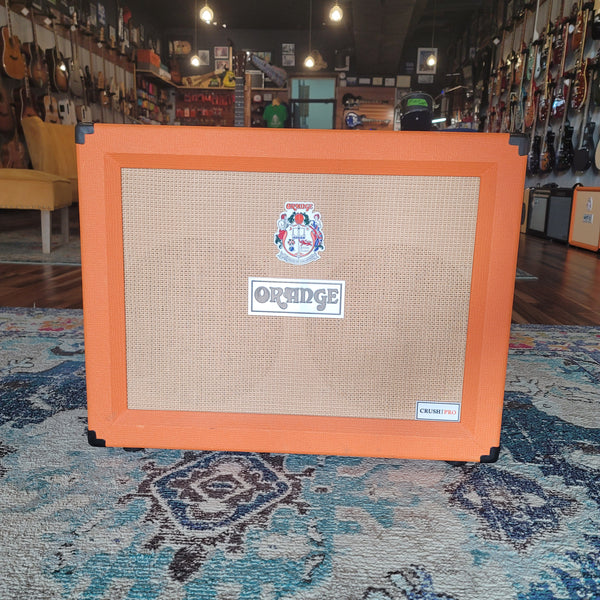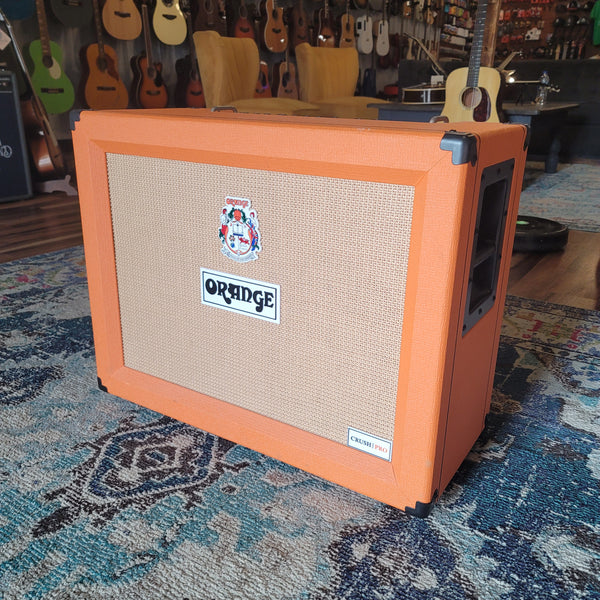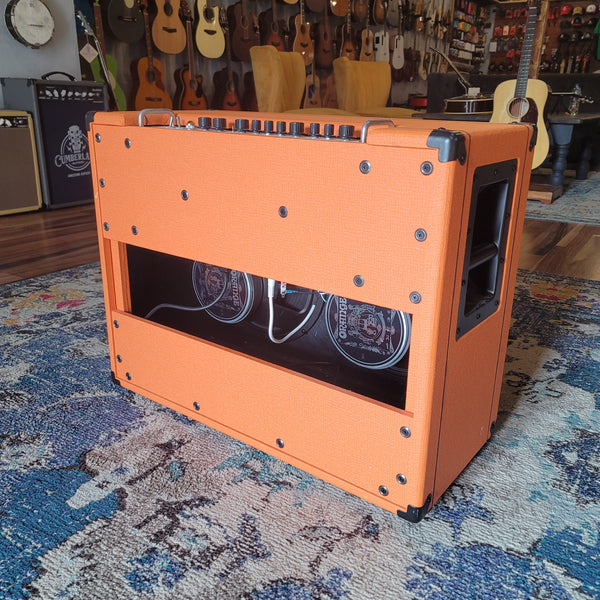 Used Orange Amplifiers Crush Pro CR120 2x12 Combo Amp
Behold, one of the most monstrous solid-state amps to ever be built, the Orange CR120 Combo! 
This amp is a straight up beast! Tons of volume, versatility, and crunch, this high-gain combo can probably peel the paint off of your walls if you crank it up high enough. 
100% original and fully tested, this low-milage amp is ready for a new home!