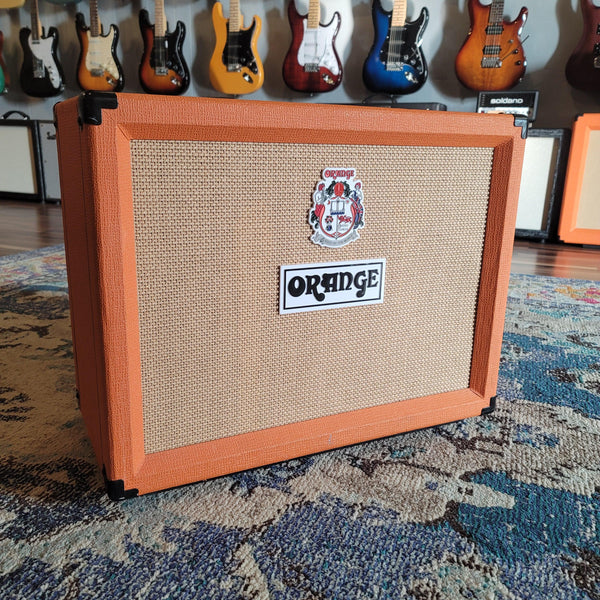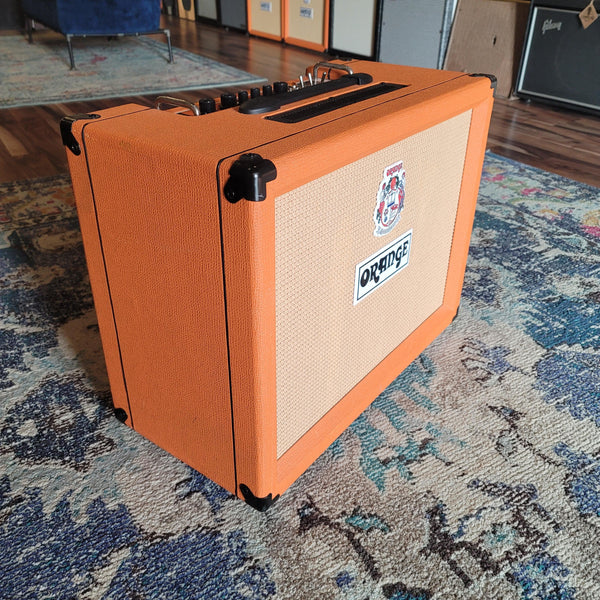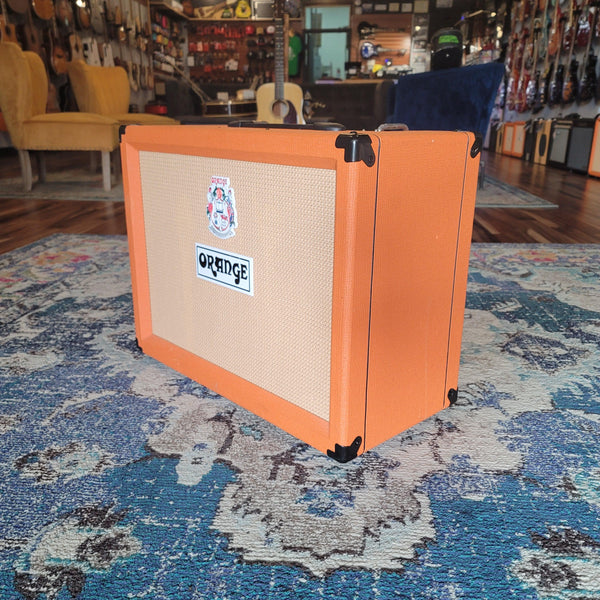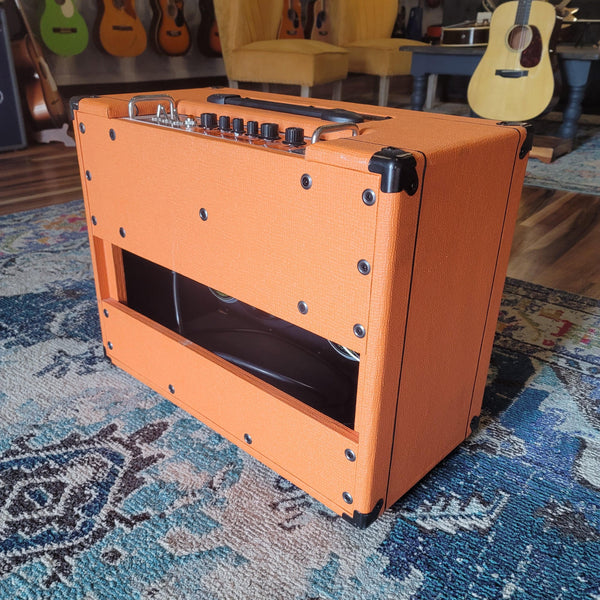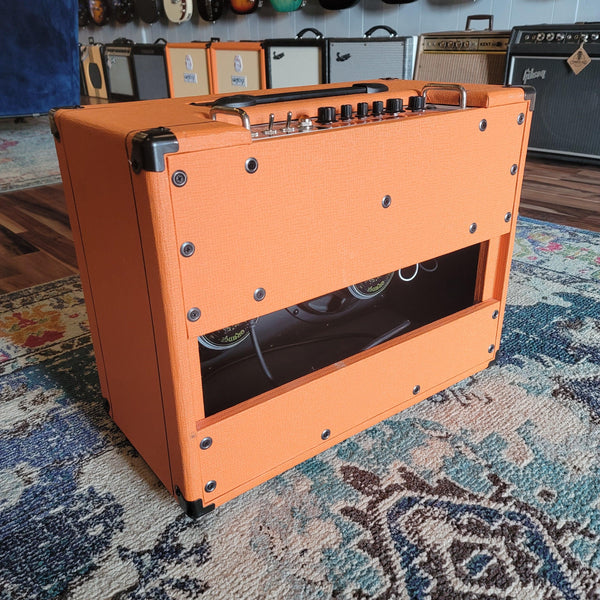 Used Orange Amplifiers Rocker 32 Stereo 2x10 Tube Combo
We're big Orange fans, and as a dealer, we get to put our hands on the latest and greatest. The Rocker 32 is one of our all-time favorite Orange models, yet! We rarely see them pop up on the used market, so if you've been trying to find a deal on a low-milage Rocker 32, you'll want to act fast on this one!  
Selectable 15/30 watts, with stereo output through a pair of 10" speakers?!?!? DUH!! What a great idea! Seriously, folks, this amp rocks. 
This Orange has some minor scuffs, but nothing indicating abuse. No repairs, no mods, no excuses! It has been fully tested and sounds incredible.