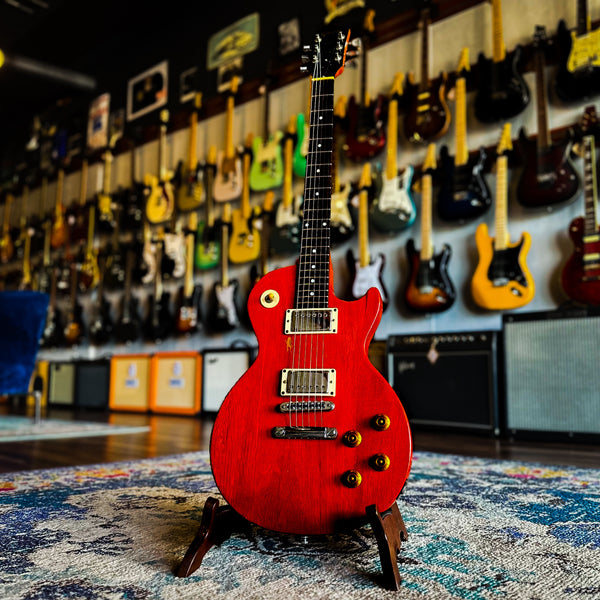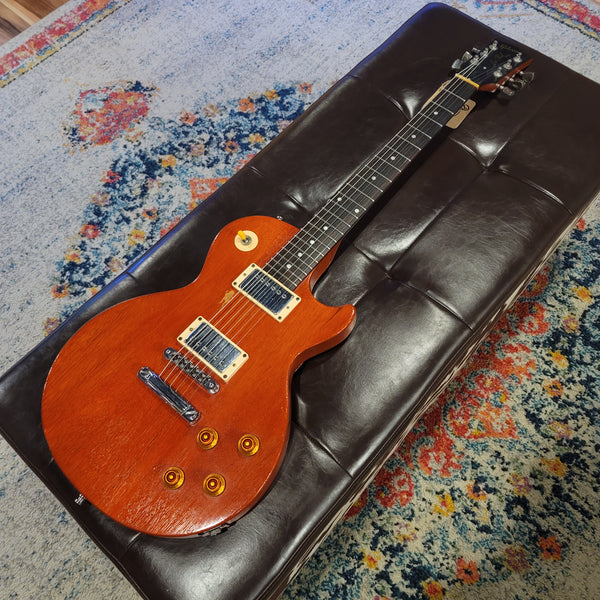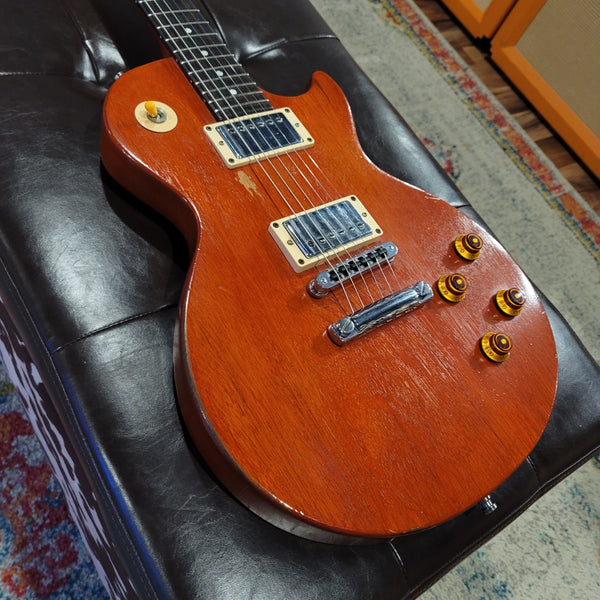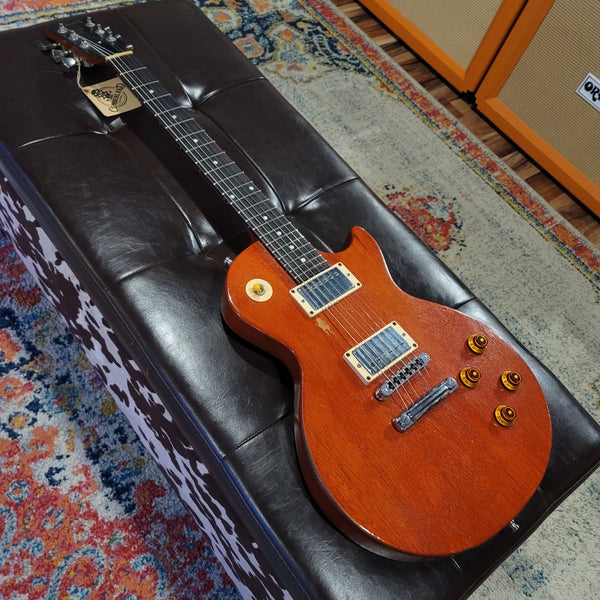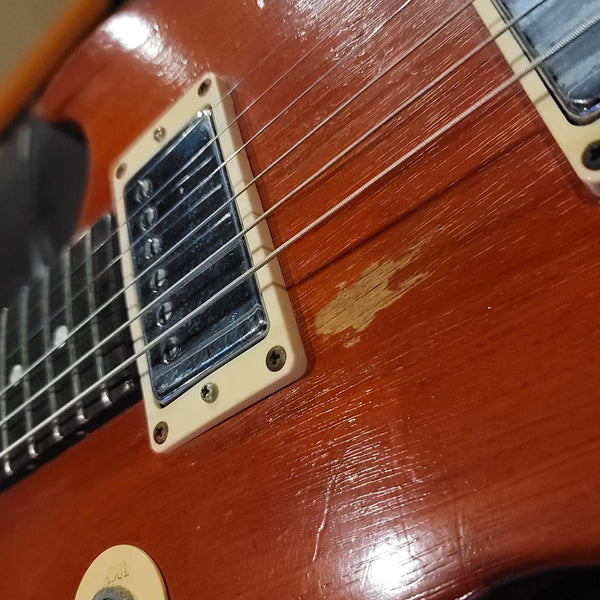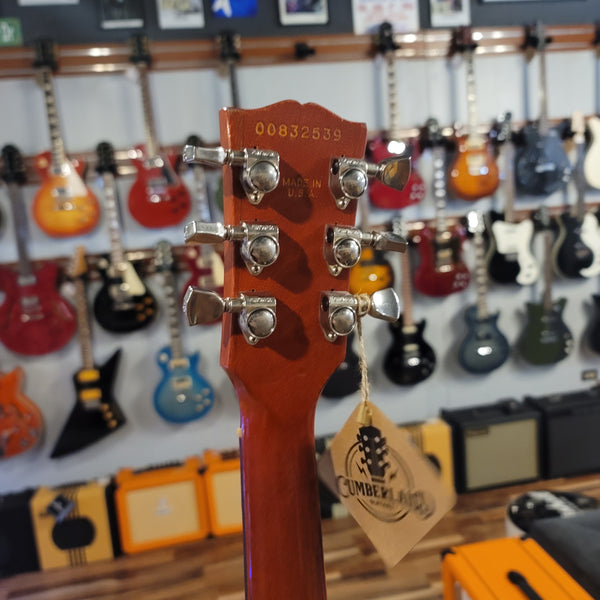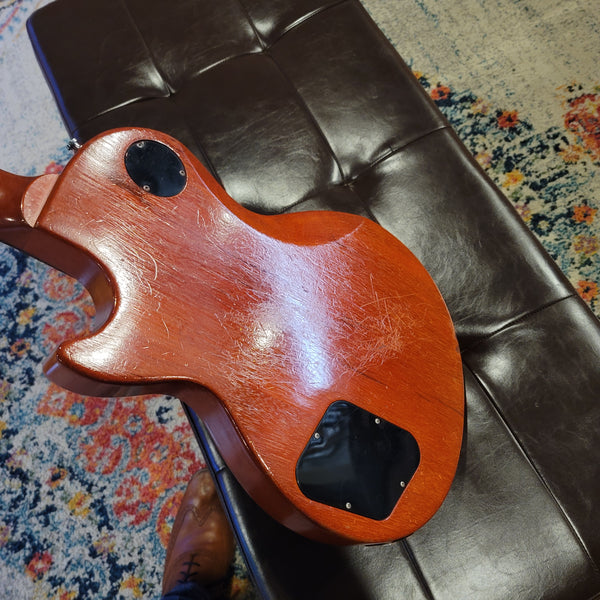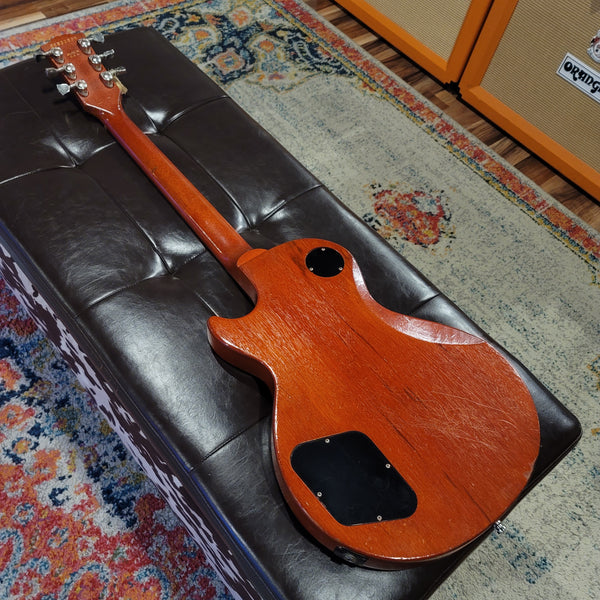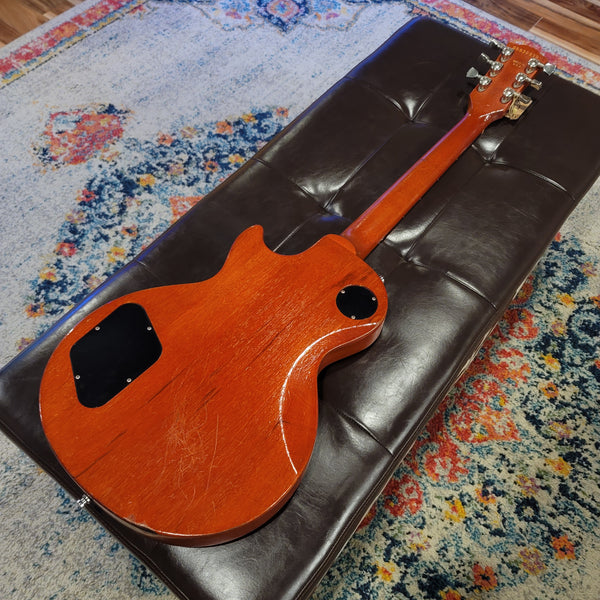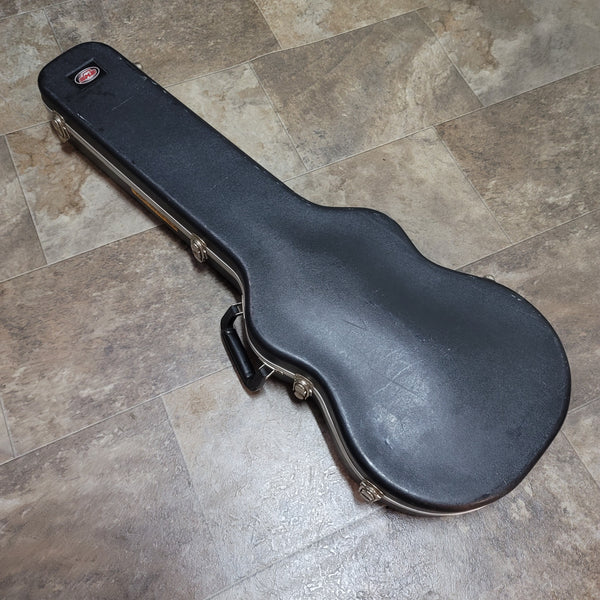 2002 Gibson Les Paul Special Humbucker HH - Faded Satin Cherry Red - w/ Hardshell Case
We love the Faded Series Gibsons from this era because of how they age over time. The super-thin finish offers almost no protection from guitar picks, belt buckles, watches, rings, arm-wear, etc.… typically quickly resulting in a guitar that not only looks like it has some stories to tell, but also feels like it has been properly broken-in. The thin finish also allows the wood to release any moisture that wasn't removed during the initial drying process at a quicker rate than a fully finished instrument, often leading to a livelier sound and increased responsiveness. 

This 2002 Les Paul Special HH is a real treat to play.  The neck is on the chunkier side of being a 60's neck profile, and it feels great in the hands thanks to the worn finish and hours of use it has had. This one has been played, but not abused. No cracks, no silly modifications, no excuses. Just a straight up rock machine. The neck is straight, the truss rod works in both directions, and the frets have plenty of life left. The tuners have been upgraded Grovers and the nut has been replaced with an unbleached bone one. The original nut is included, but it was replaced for a reason. Other than that, the guitar is stock and sounds great. The finish has worn through in a few spots, but that's the whole point of this finish, right? There are dings and dents, but who cares. Just play your guitar!
Hardshell case included.