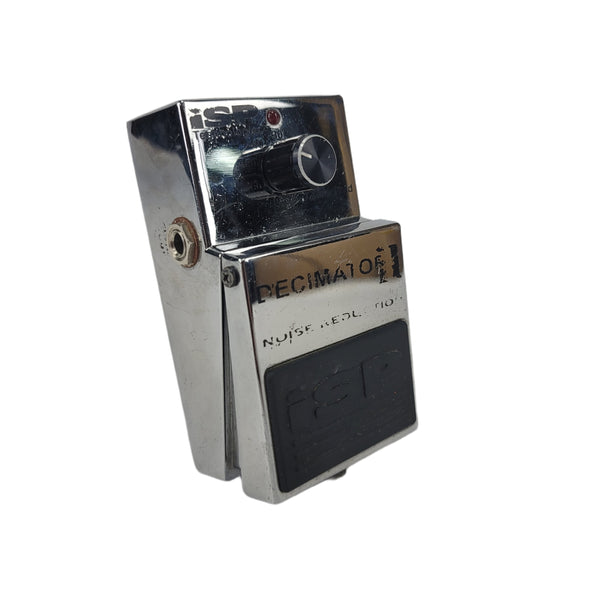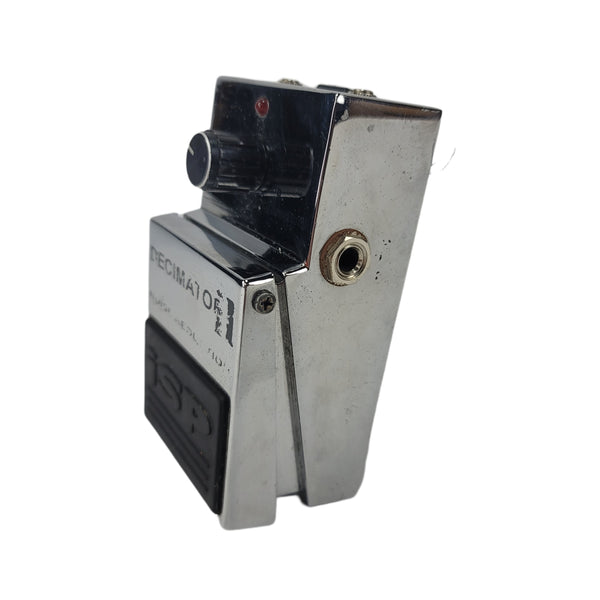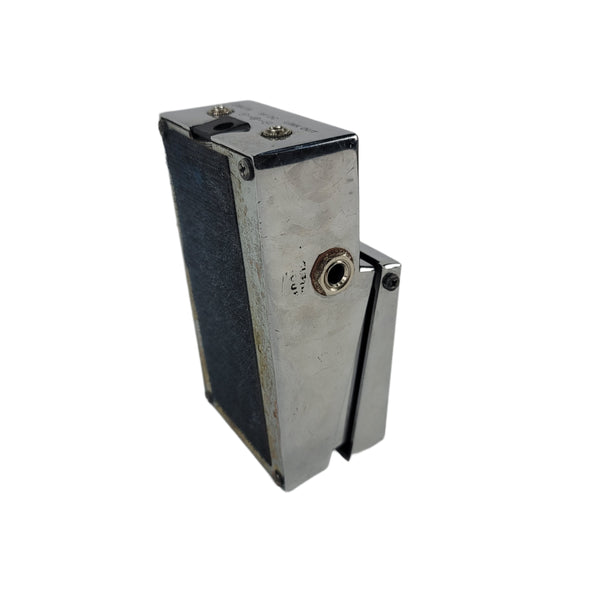 Used ISP Technologies - Decimator II - Noise Gate Pedal - Chrome
There simply is not a more reliable or easy to use noise gate pedal on the market!
This one has seen some use: it's got scratches and some of the Decimator II logo is worn off, but it works perfectly. These are built like tanks and we would not hesitate to put this road-worn pedal on our gigging pedalboards! Fully tested and ready to rock! Velcro is already installed on the bottom for you. 
Info from the manufacturer:
ISP's Decimator II noise gate guitar pedal ups the ante over the original Decimator design to give you even better noise reduction. The Decimator II sports linearized Time Vector Processing in its expander tracking, giving you incredibly smooth sustained-note decay that's virtually free of release rippling. Connect a Decimator pedal between your guitar and amp's input and another in your effects loop, and you can link the two via 1/8" cable allowing both pedals directly track your input signal. For the ultimate in electric guitar noise reduction, put an ISP Decimator II in your signal chain.