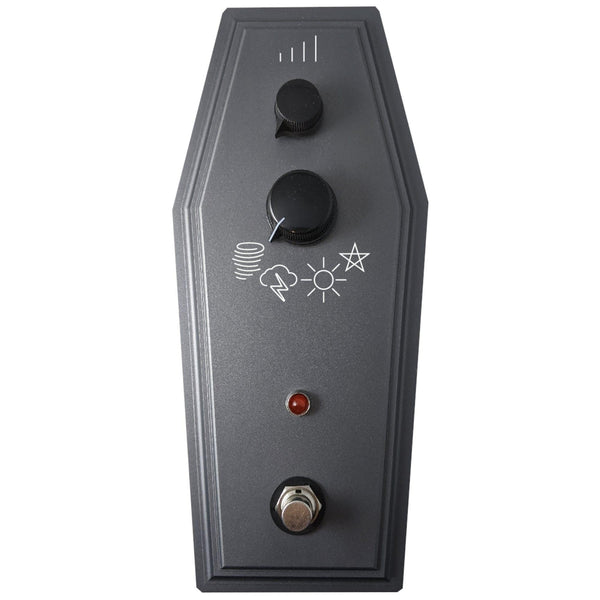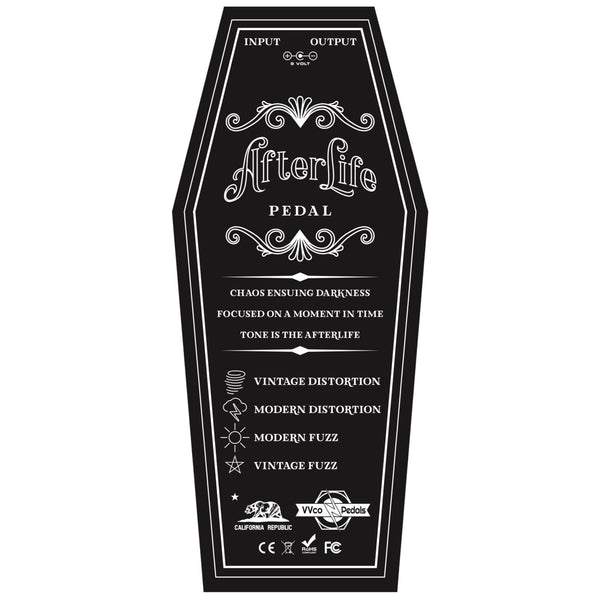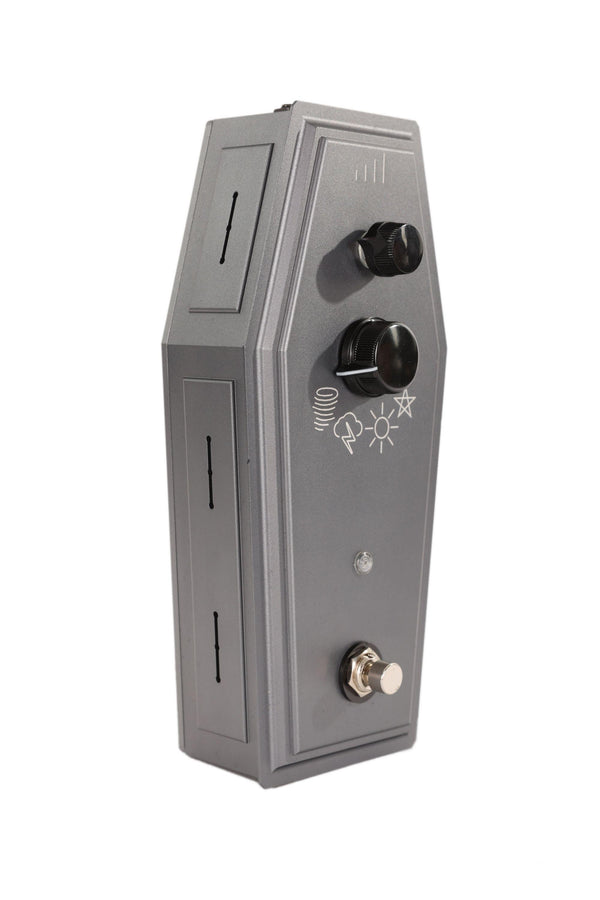 VVco - Afterlife - 4 Handmade Pedals in One! Distortion and Fuzz
The AfterLife pedal was conceived for a world full guitarist that wanted to carry their tone beyond this life and into the AfterLife.
Designed with a shredder/lead guitarist in mind. A streamlined looked with tons of tone. Nothing too complicated to operate, just switch/dial and volume.
Of course for the people that need to have more control, internally they can adjust the gain, level, or bias for the effect with mini trim pots located on the circuit board.
Internally it has 4 different effect circuits inside, two distortions and two fuzzes. It is like having 4 high end boutique pedals in one custom enclosure.
Each effect circuit was inspired by either a vintage effect or a modern effect.
Your tone will never be the same after you plug into this pedal.
We are proud to be an Authorized Dealer for VVco Pedals!  This one is brand new, but unfortunately the box has been crushed a bit. We have reduced the price because of this.