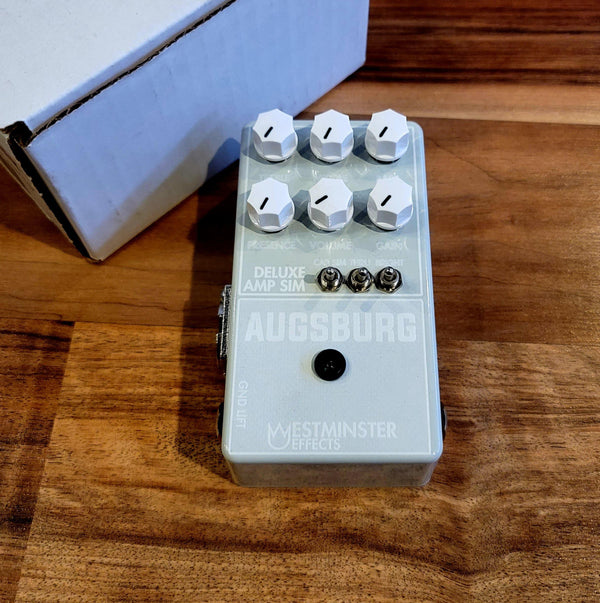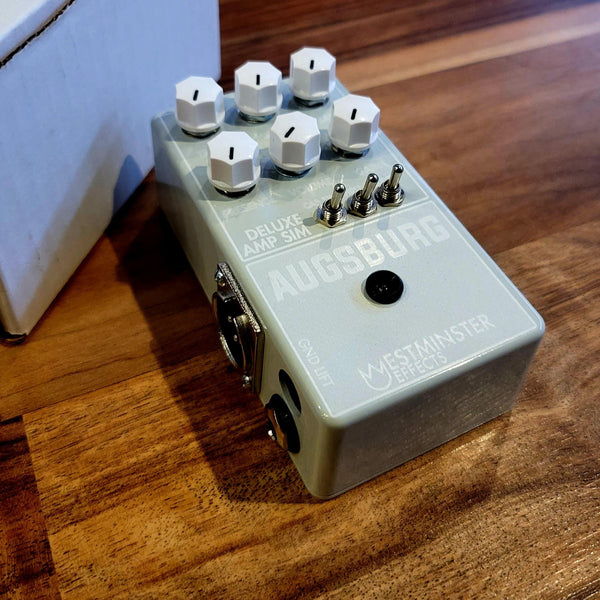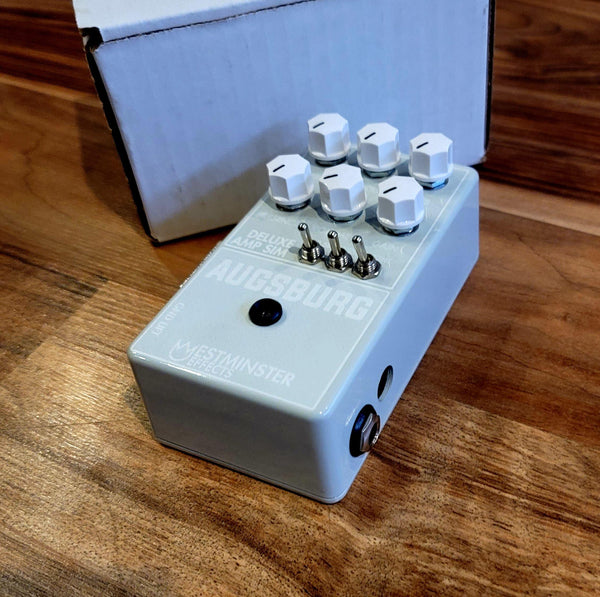 Westminster Effects Augsburg Deluxe Amp Sim - American Tube Amp Sim - Limited Edition GHOST Finish
This is our tone and that of our guitars. The Augsburg Deluxe Amp Sim is an all analog emulation of Fender Silverface and Blackface amps. It features a switchable cabinet simulator and XLR out, which makes it perfect as an analog option for running direct and an inexpensive option for running stereo. It also features a 1/4″ output dry through, so you can bypass the Augsburg at home, or run the XLR to the PA while you run the 1/4″ output to an amp.
Note: The Augsburg Deluxe Amp Sim is not a power amp, and it is not meant to handle a speaker output from your amp.
Power requirements: 9V DC center negative, 12mA
Measurements: 4.8″ x 2.6″ x 1.4″