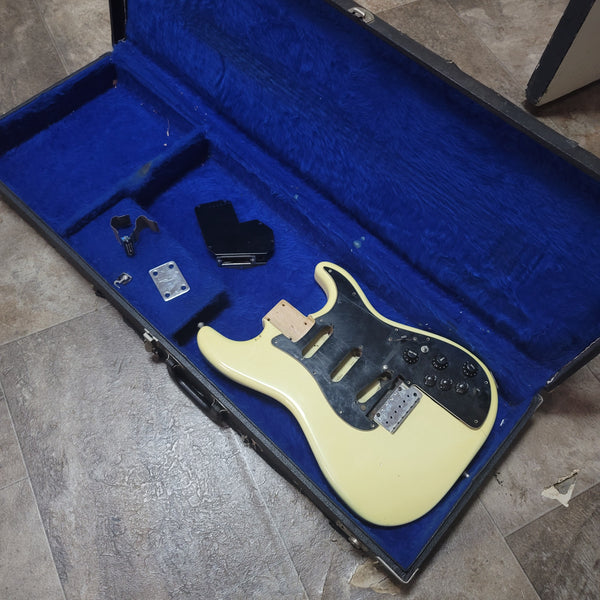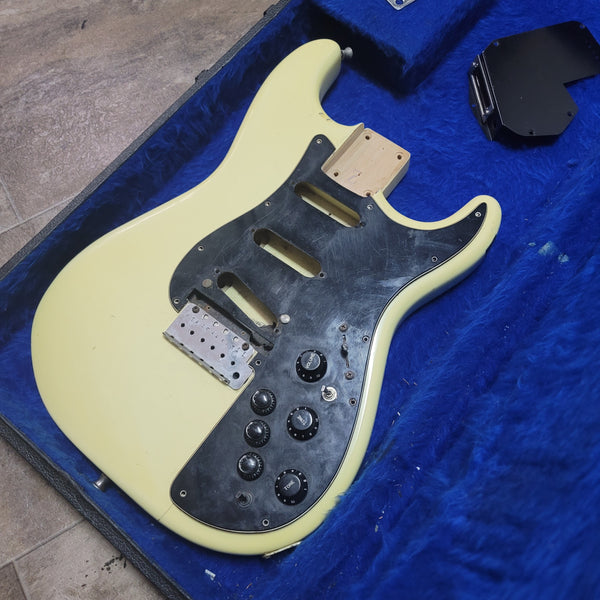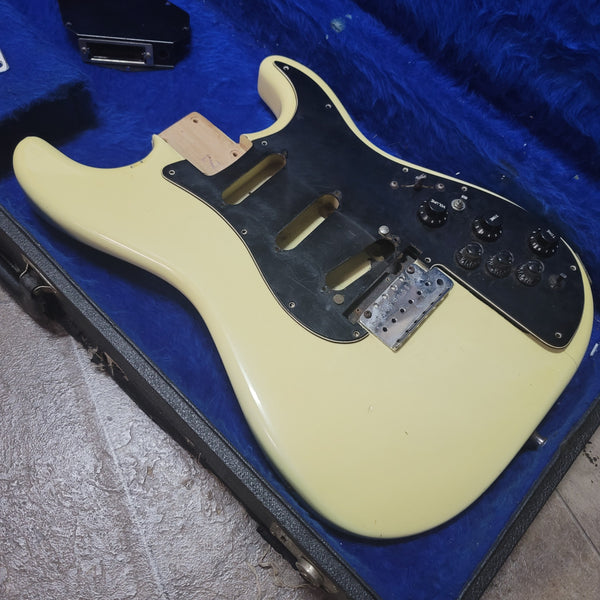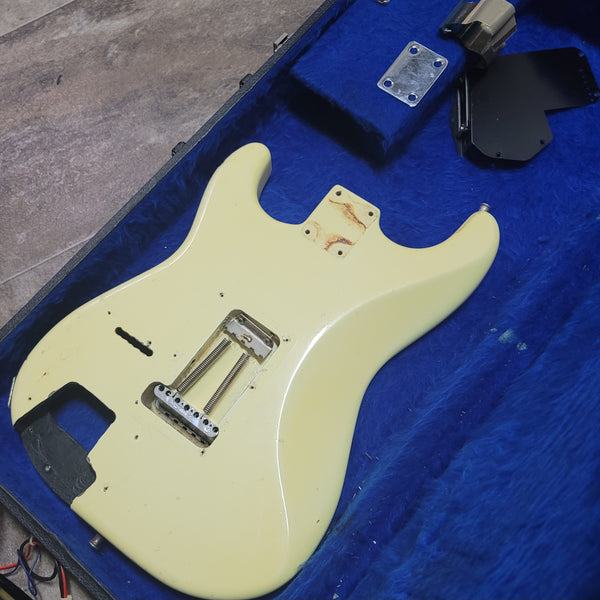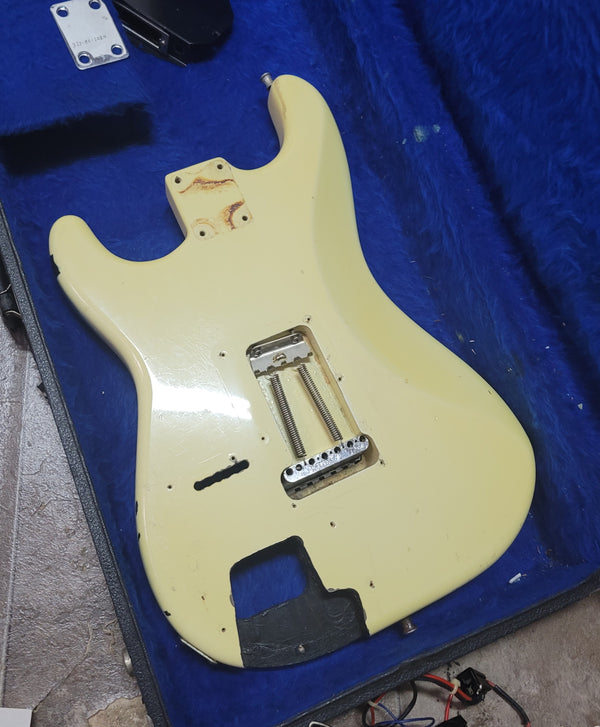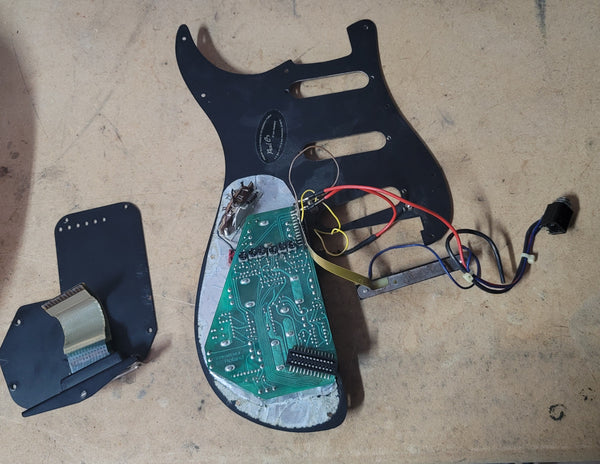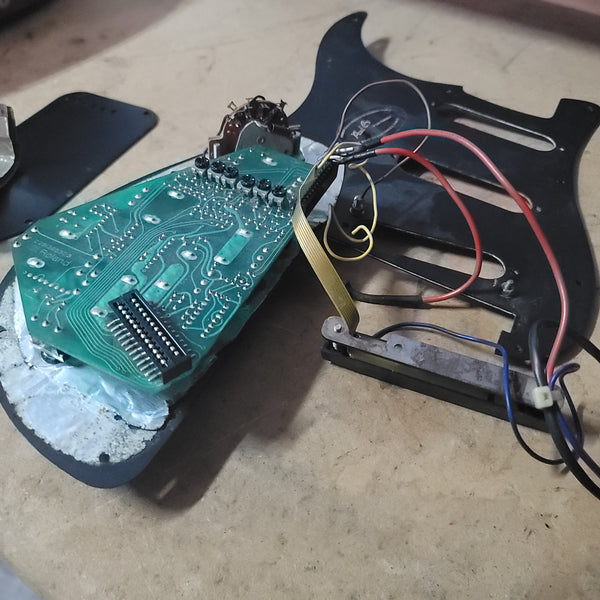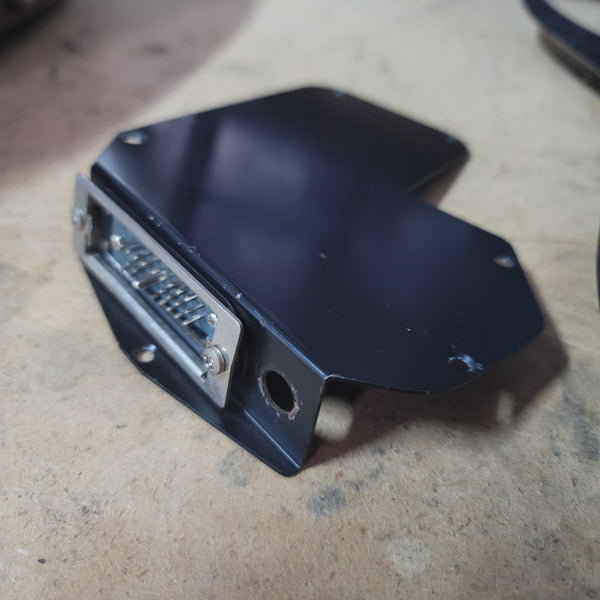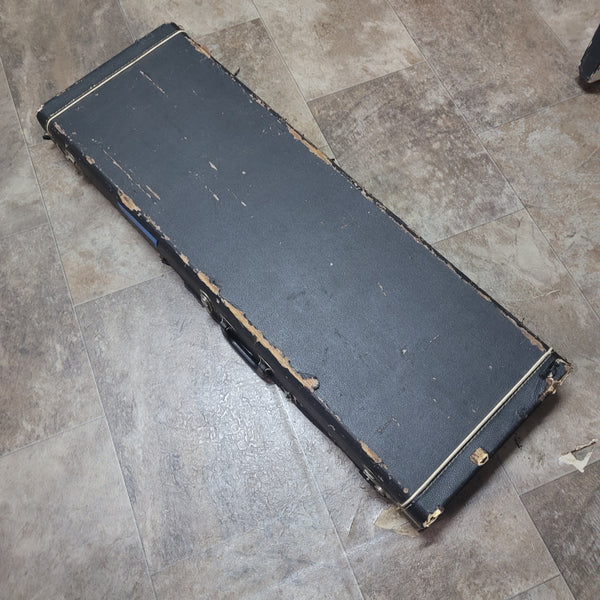 1985 Zion Turbo - Roland G-707 Synth - Synthesizer Guitar Body Project
For your consideration, a 1985-86 Zion Turbo "Super-Strat" Roland Synth project!
We're big fans of the Roland G-707 synth guitars and have several hanging in our store at the moment. I'm only saying that so you know that the next paragraphs were written by someone who actively searches for and restores Roland synth guitars.
A few years ago, we purchased a 1985 Roland G-707 guitar from a gentleman who said he had an "unknown donor guitar with spare parts", that he would include just in case we needed any parts to repair the Roland we bought from him. When it arrived, we were shocked when we opened the case and found the remains of a Zion Turbo Roland-Equipped body. Zion makes killer guitars, and was the only US custom builder that Roland allowed to use their system in a production setting. We had only ever heard of it's existence, and knew of a few vague mentions on the internet and some youtube videos of a Candy Apple Red one, but never saw one in person or knew of anyone who had their hands on one.  But, here it was, in front of us. Our research since seems to indicate that only 4-5 were ever made, and only one was made without a Kahler tremolo, but we haven't been able to confirm what color that guitar was painted. We stashed this one away and sat on it for a long time, hoping the neck and missing pickups would someday magically appear, or we would stumble across them at a guitar show but it never happened. We're cleaning out the warehouse and decided to let this mythical beast go on to it's next chapter in life. Maybe you'll restore it. Maybe you have the neck and pickups it needs. Maybe you need it for parts for your Roland G-707. Maybe you want to build something cool with it. Maybe you just want to let it sit on a shelf like we did!

What is included:
Zion Turbo body, in milkshake white original finish, original neck plate that has someone's social security number carved into it, original strap buttons, original Strat-Style bridge plate with sustain block, trem claw, and springs (no saddles or trem bar), original pickguard with all of the original controls and knobs (no pickguard mounting screws), rear/output panel with 24-pin connector and 1/4" jack, Roland hex synth pickup and all original circuitry including the metal touch-pads for controlling filters. The synth pickup and all of the Roland guts pass signal, so they should work properly, but they have not been tested installed in another guitar. The original case is included but isn't the greatest. 
If you know something we don't about this model and how many are out there like it, please reach out to us!