Services
Cumberland Guitars operates a high-tech repair shop packed with the latest tools and technology. From minor repairs and regular maintenance to complete overhauls and restorations, we are ready!
Our approach to instrument repair is unique - we want to to know how you play, what music you play, and what you like and dislike about your guitar. We take that information and tweak our adjustment parameters to give you a truly personalized and custom-tailored setup that matches your preferences. Our specialty is hot-rodding! Let us help you squeeze every drop of performance out of your instrument.
Standard Setup
$60*
Our standard setup includes a restring, with truss rod, bridge height, string/saddle height (action), and intonation adjustments. We also clean and hydrate the fretboard, polish frets, and clean the body and hardware.

* Strings sold separately.
+ $20 for locking tremolos and 12-strings.
Contact for Appointment
Restring
$20* ($8 for Ukulele)
This is a basic restring. We remove and recycle the old strings and replace them with a fresh set. New strings are put through a stretching procedure to help with tuning stability.

* Strings sold separately.
+ $10 for guitars equipped with a locking tremolo system, 12-strings, or classical instruments.
Contact for Appointment
Rock Star Deluxe Setup
$120 *
Take your guitar to the spa! This package includes everything from our Standard Setup plus a precision fret level, fret dressing, electronics cleaning, hardware inspection, string contact point lubrication, deep clean, and UV sanitization.

*Strings sold separately.
+ $20 for locking tremolos and 12-strings.
Contact for Appointment
Other Repairs, Services, and Customizations
In addition to the services above, we also offer custom wiring options, full restorations, period-correct modifications, custom hardware installs, neck resets, bridge reglues, crack repairs, structural wood repairs, pickup routing, vintage pickup rewinding, broken headstock repairs, hand-sculpted bone nuts and saddles, inlay repairs, full refrets, finish work, and more!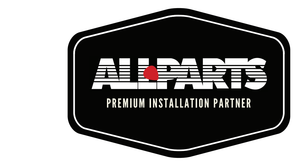 Cumberland Guitars is proud to be an ALLparts Premium Installation Partner!
Our shop depends on the repair and replacement parts from ALLPARTS.
Whether you're fixing it yourself, or having us do it for you, we've got the parts and advice that you need!
Free Estimates
Contact us anytime to schedule a time for us to check out and discuss your instrument.
Contact Us
Appraisals
$35.00 and Up
Our appraisal services have been used by insurance companies, museums, world-class collectors, guitar pricing guides, and auction houses. We are a trusted source for authenticating vintage instruments and evaluating the current marketplace to provide accurate valuations.
Consignment
20% Flat Rate
Let us sell it for you! We'll handle the marketing, repairs, photography, payment processing, taxes, even the packing, and shipping. We work with you to set the value, sell it, and pay you immediately. Schedule a time to learn more about our consignment service.