Cumberland Guitars
New, Used, and Vintage
Guitars, Amps, Pedals, Basses, Folk Instruments, Repairs and More!
— Buy, Sell, Trade & Consignment —
Holiday Shopping Guide 2023!
Staff Picks - Our Latest and Greatest!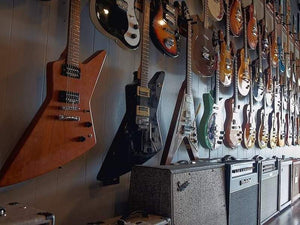 Central Kentucky's Premier Guitar Store
We aim to deliver the guitar store experience you've always dreamed of. Whether you've been chasing a certain tone for years or taking your first steps as a beginner, we're here to help you along your musical journey.
About Us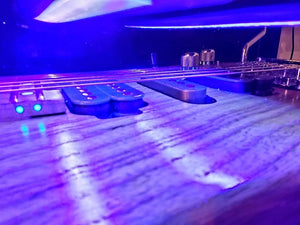 Repair, Restoration, and Custom Work
We provide an extensive range of setup, repair, and restoration services performed by our certified luthier. Our specialties are guitar "hotrodding" and other custom projects. Explore our services to learn more.
Our Services
Made in Kentucky
One-of-a-kind, handmade creations from local artisans. These products are unique, made with love, and have the spirit of the great Bluegrass state built right in!
Location & Hours
Store Address
318 Monument Square
Jamestown, KY 42629
Phone
270-875-4343
Sunday – Tuesday
Closed
Wednesday – Friday
11 AM – 5 PM
Saturday
11 AM – 4 PM