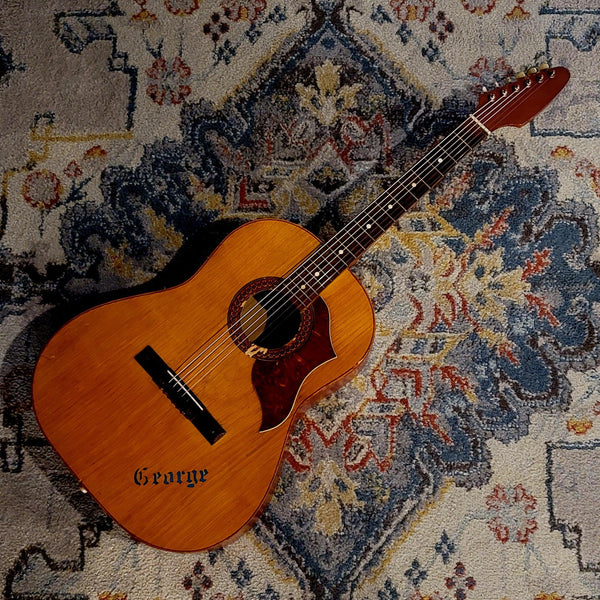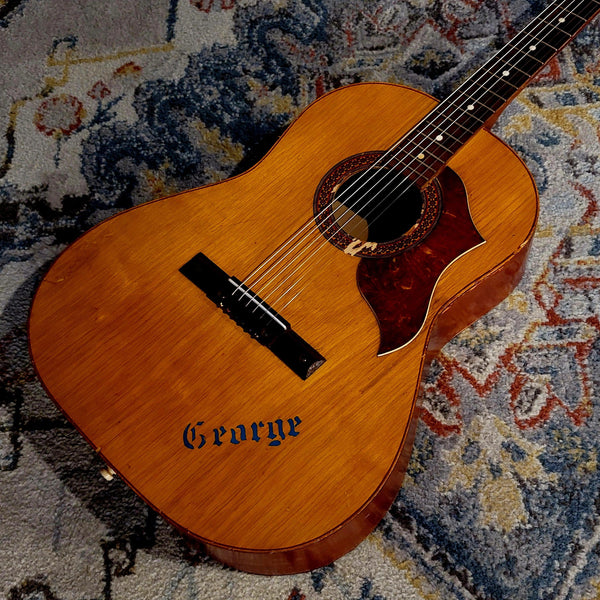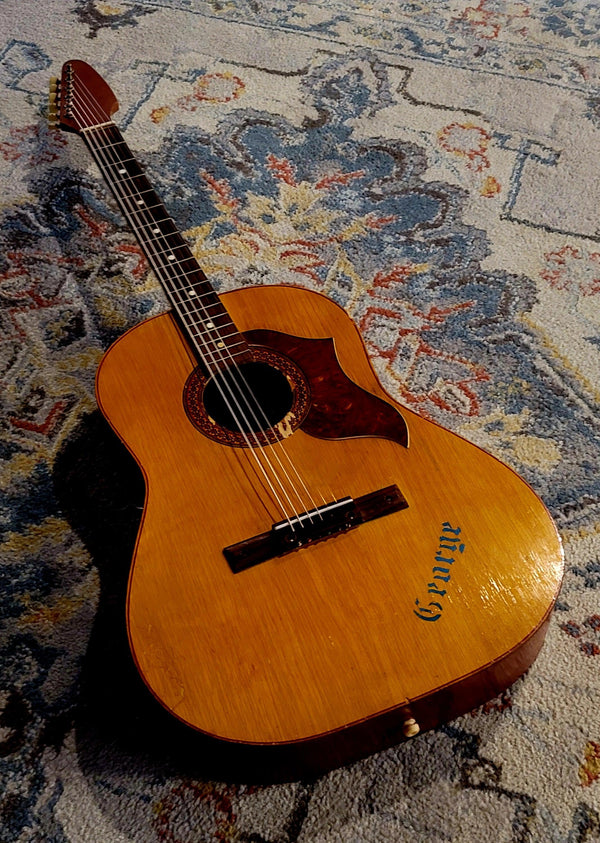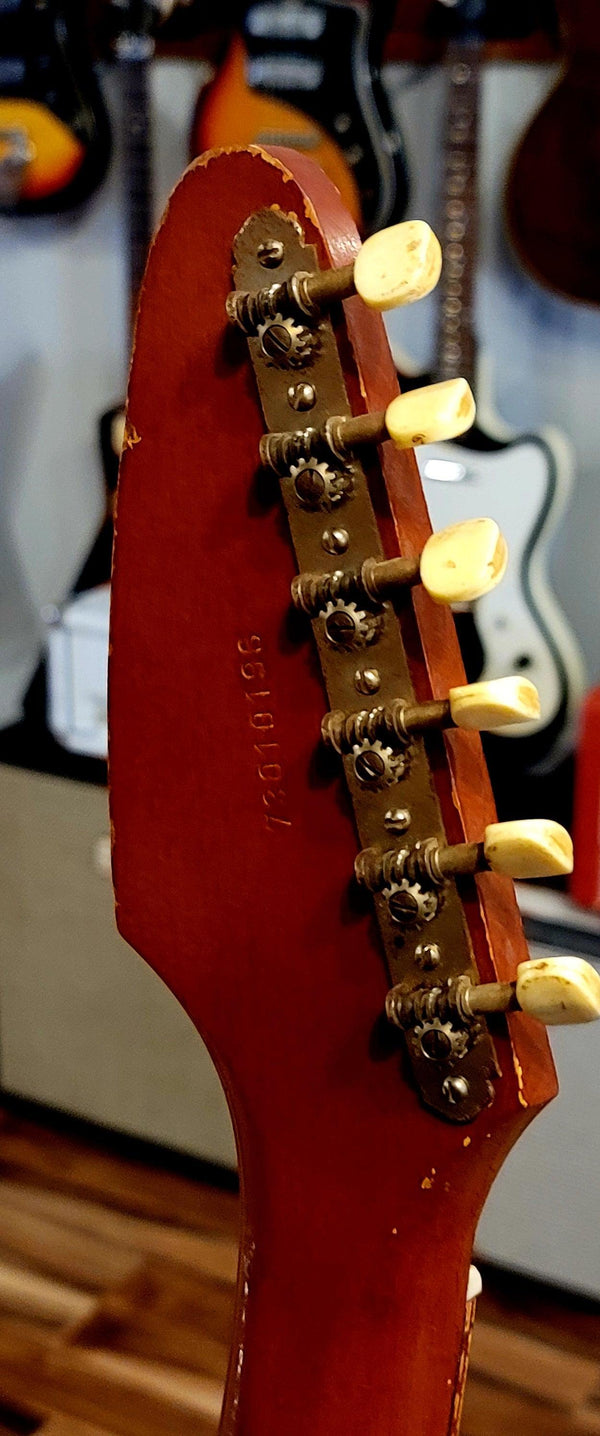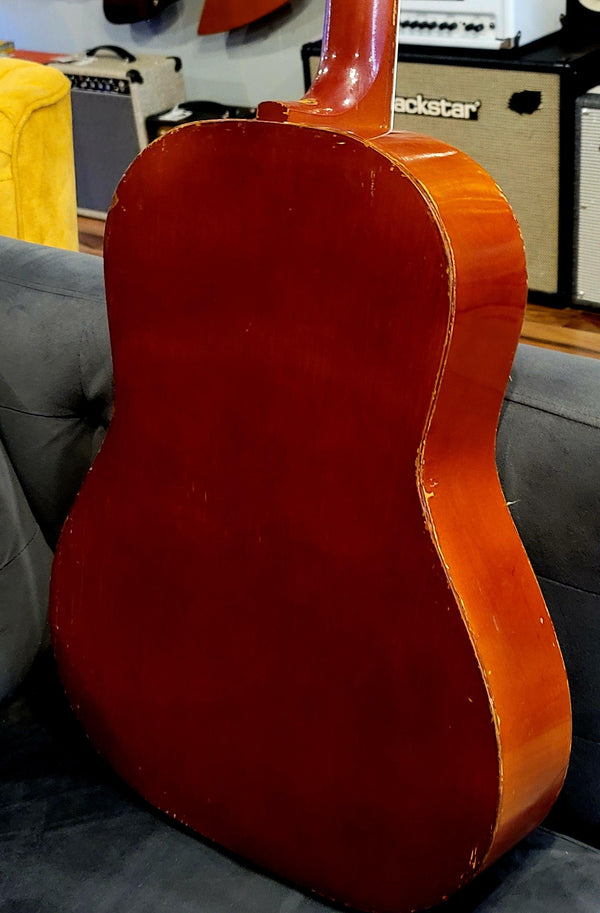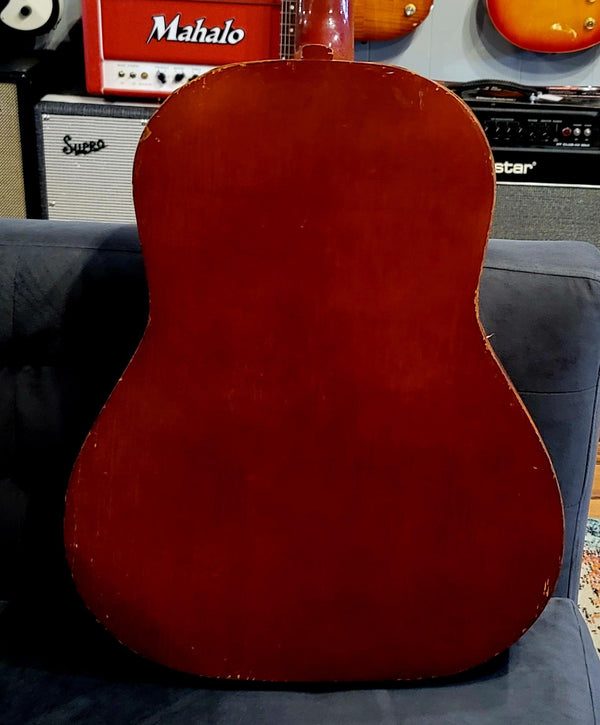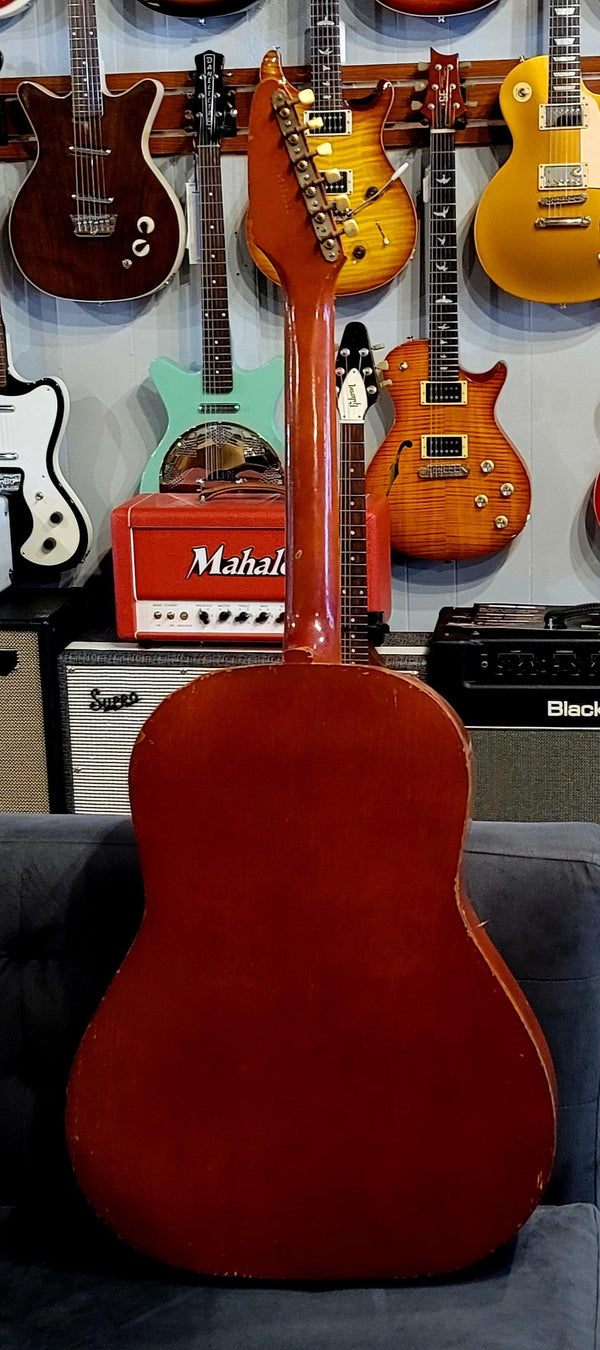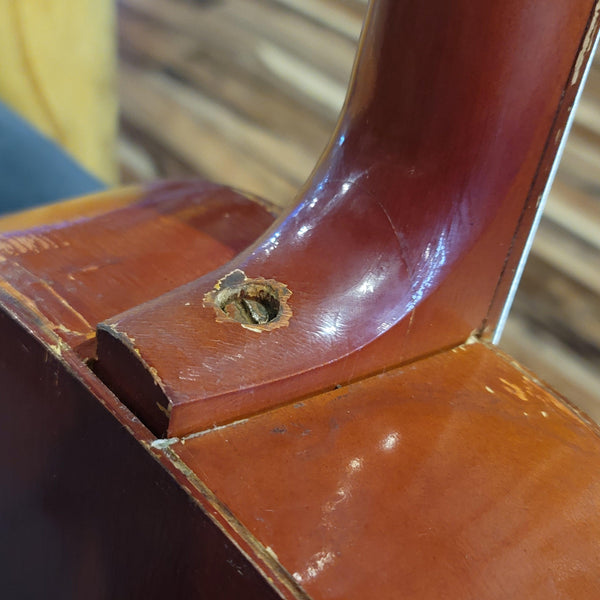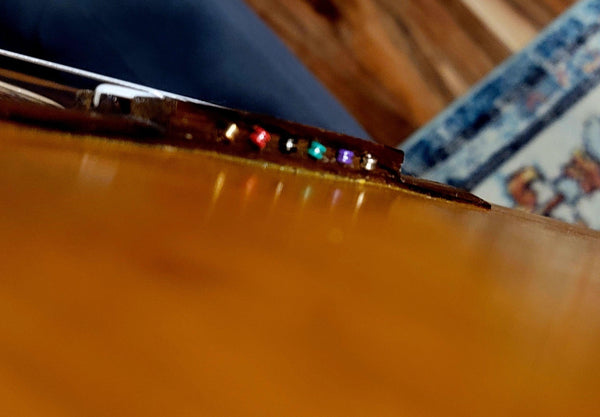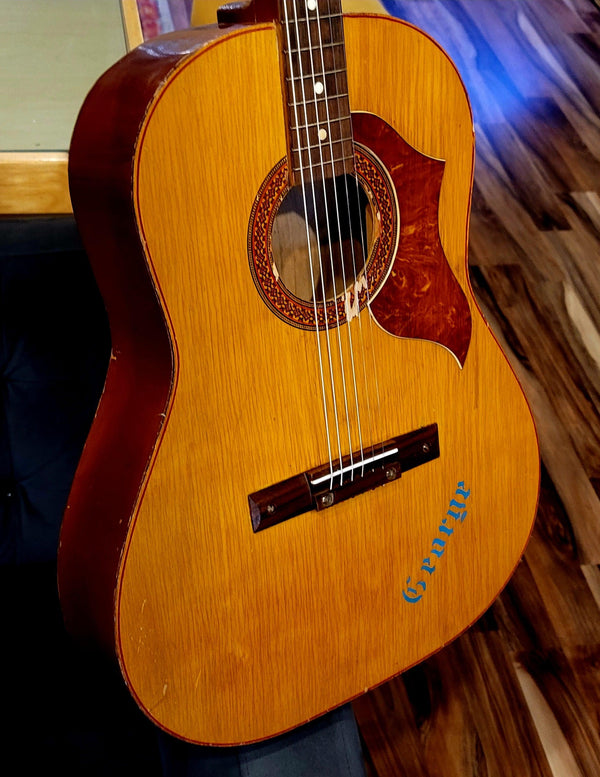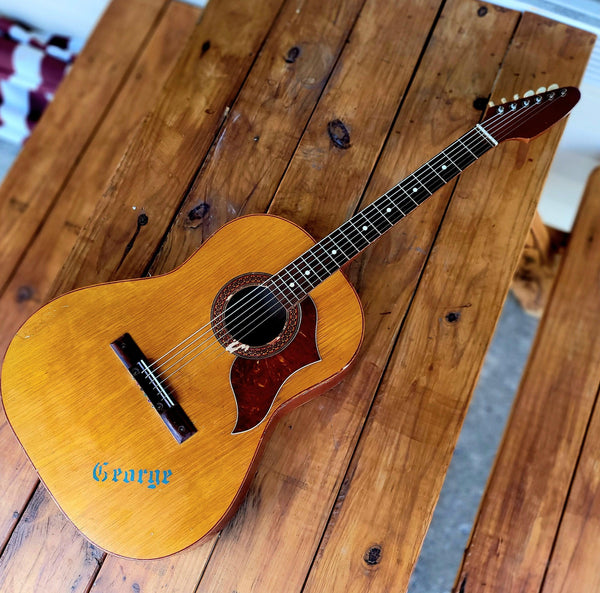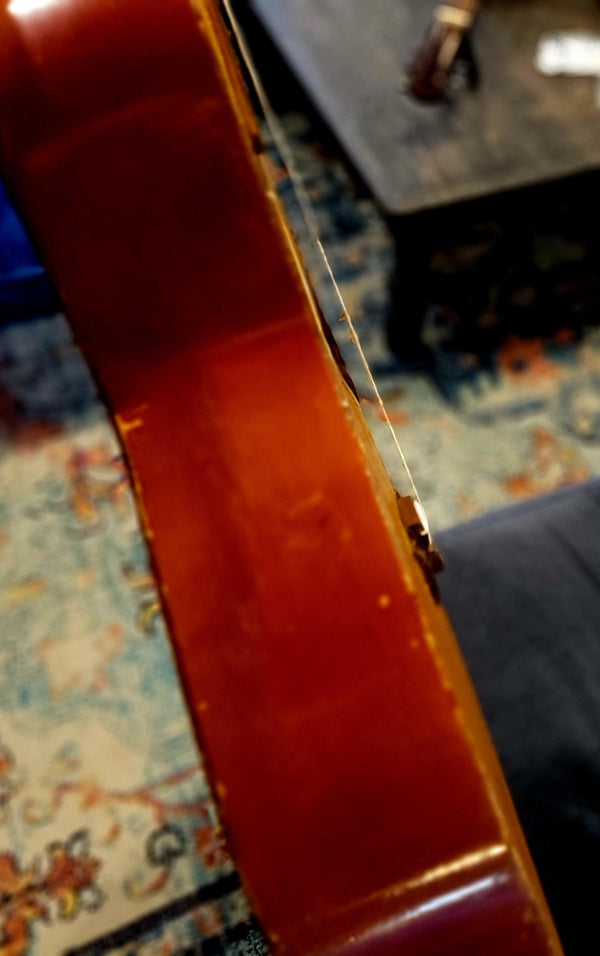 1950's Egmond Acoustic - 6 Inline Tuners - George
Egmond from Holland doesn't get a lot of attention in the US. Their guitars were cheap and mass produced, but they had quirky features that we didn't see often here in the States. 6 inline tuners on an acoustic? How cool!  So many of our heroes, like Brian May and George Harrison, used an Egmond early in their guitar journeys.  Speaking of George, this guitar has the name George stenciled onto it. We left it because it's cool, looks great, and was nicely done a long time ago. Why mess with it?! 
This guitar appears to be all original. It plays great and is freshly setup. It shows it's age in a few spots but overall it is in pretty good shape and playable with low action.  No case is included.