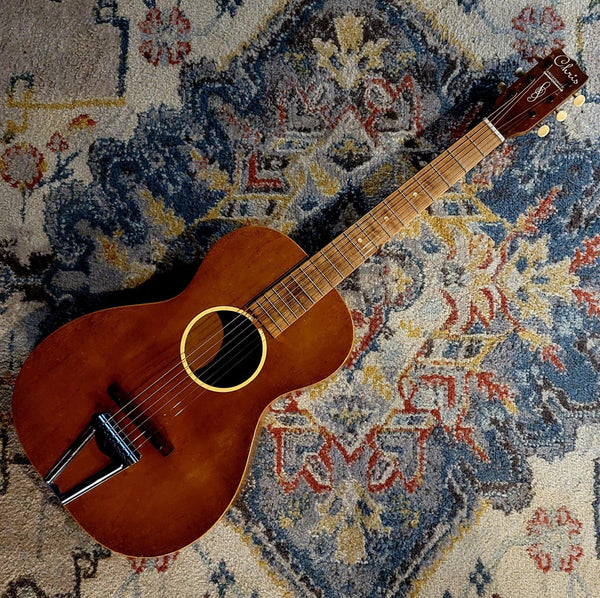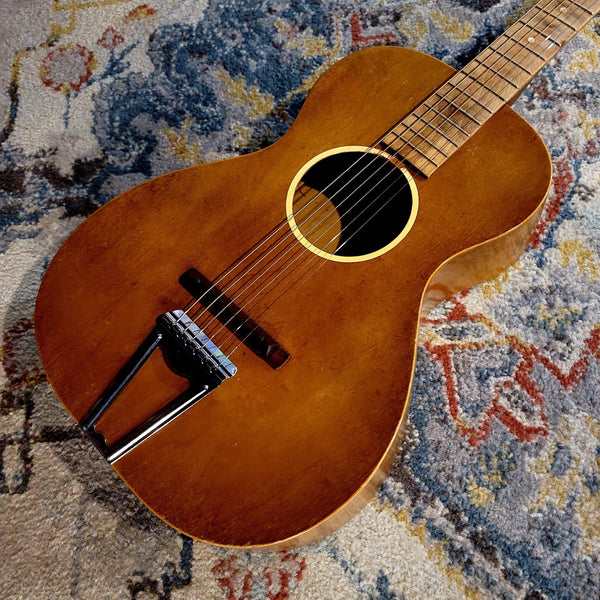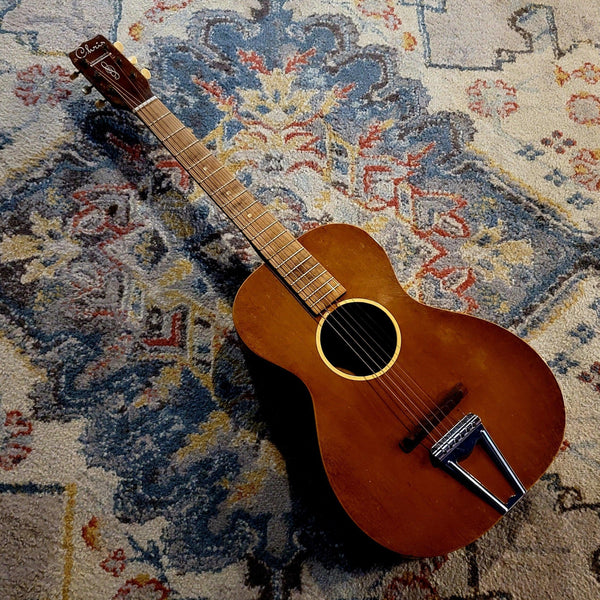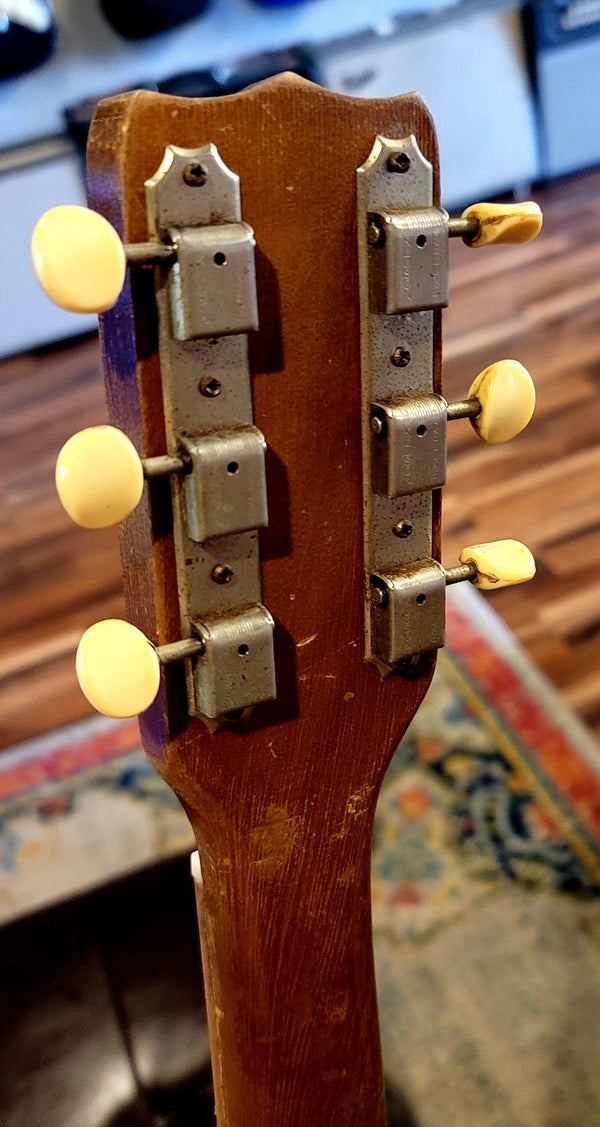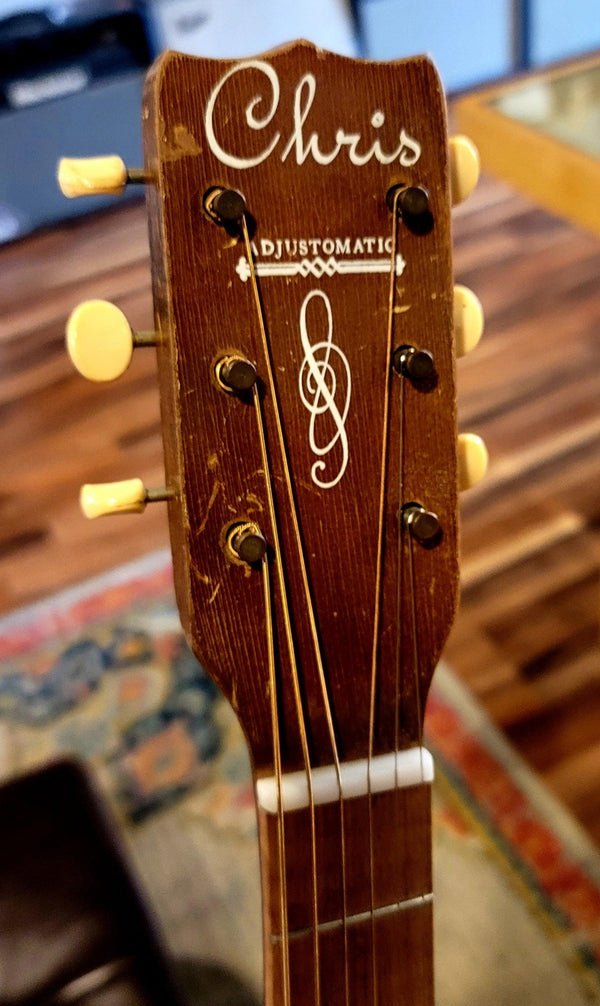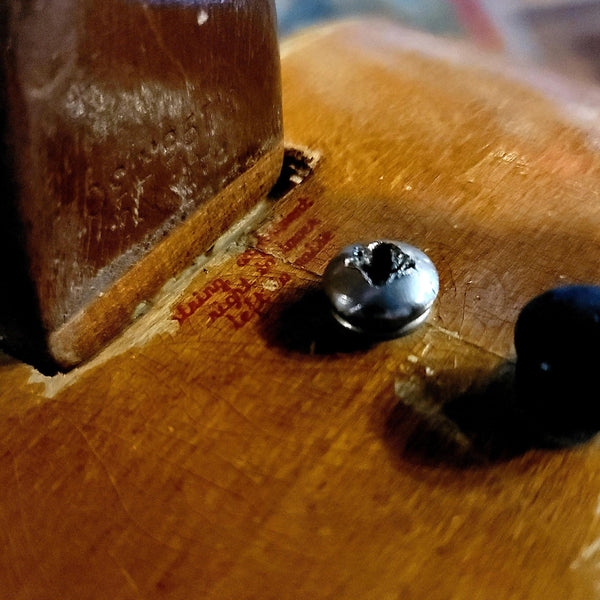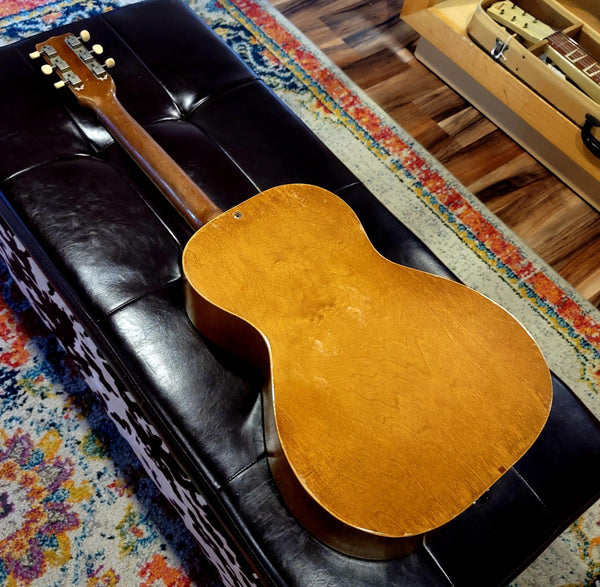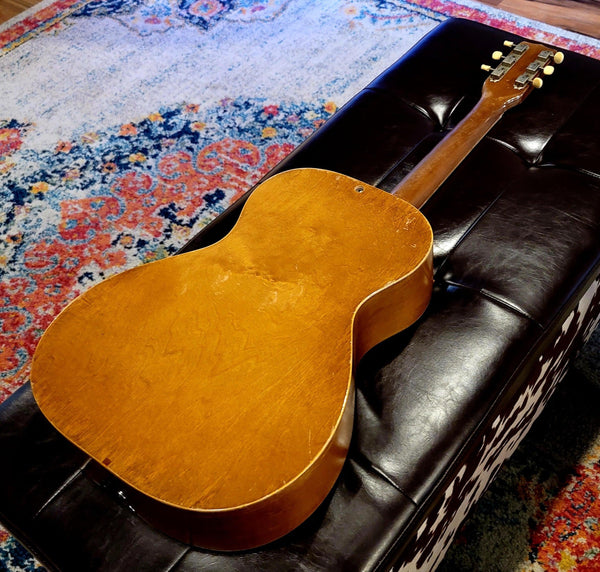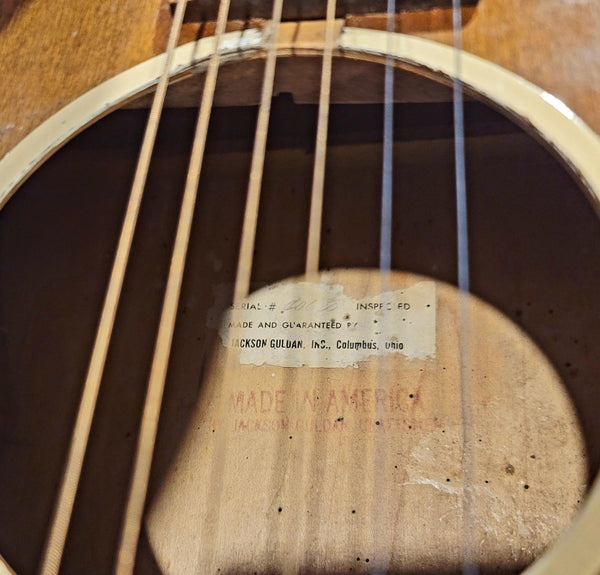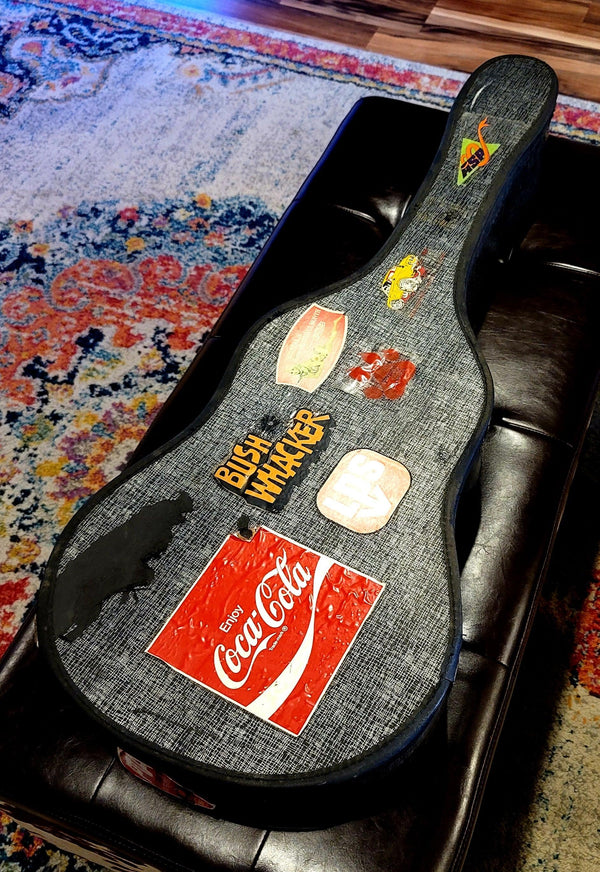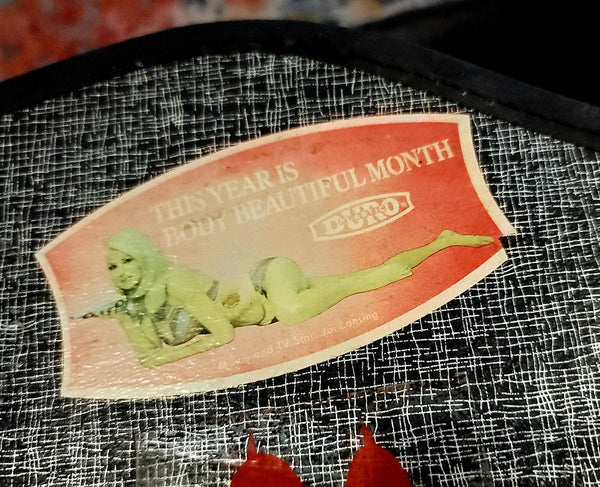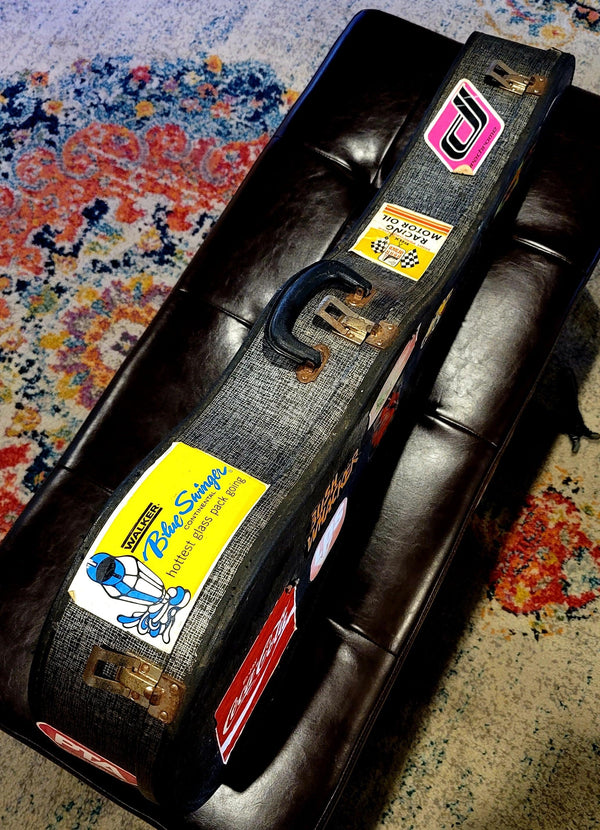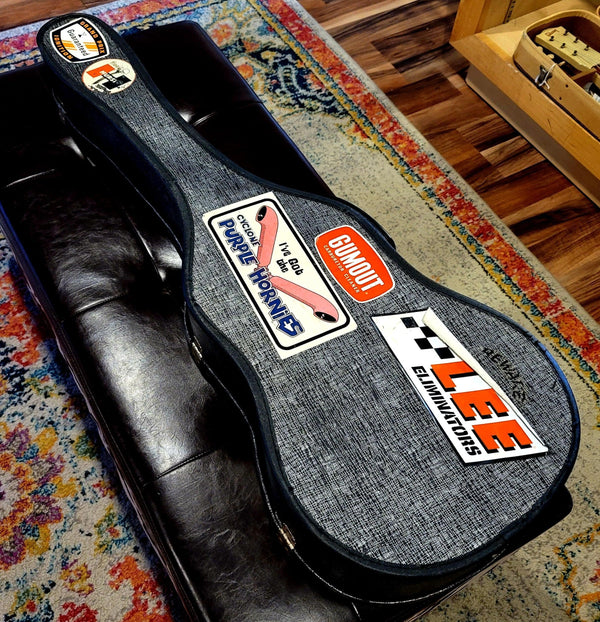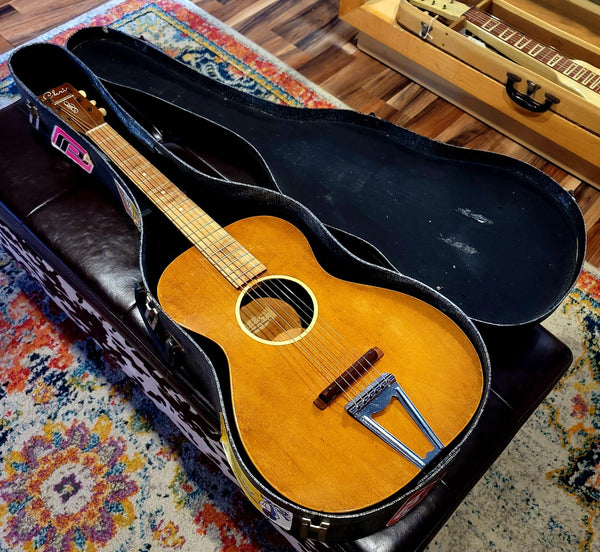 1950's Jackson-Guldan Chris - Adjustomatic - Parlor Guitar
Often overlooked, the Jackson-Guldan Co. of Columbus, Ohio manufactured stringed instruments for nearly 60 years. The bulk of their products were aimed at student-level players, but the quality and craftmanship was on-par with some of the bigger brands of the era. One of their offerings that has always stood out to me was the "Adjustomatic" acoustic parlor guitar.
We all know that guitars can have the strings "lowered" to be closer to the neck for easier playing. The folks at Jackson-Guldan thought they could simplify this process by making the neck movable: instead of lowering the strings, just move the whole neck closer! Not bad!
The whole mechanism is pretty crude and it never really caught on, but is definitely a neat piece of American guitar innovation history. Did it work? Yes. Kinda.
It ain't great.
The guitar is playable, but the action isn't great. The neck is raised as far as it will go and the bridge is lowered as far as it goes in stock form. The bridge could be sanded if you require lower action. The neck has a slight bow, but no twisting thankfully. The original Kluson Deluxe tuners are still installed and work great! So many of these guitars have had the tuners removed because they can significantly add value to a Gibson from this era that is missing the original Kluson tuners. There are no body cracks or signs of previous repairs.  
Now that you know about the guitar, check out that case!!!
The original case is loaded up with 1960's stickers and that's about as cool as it gets!