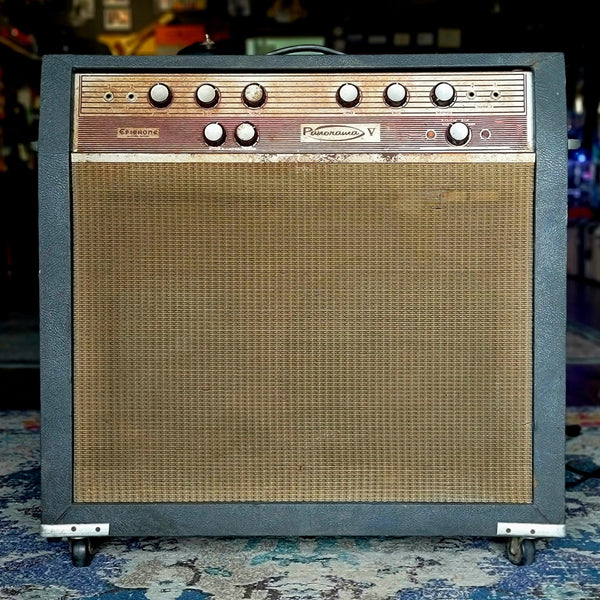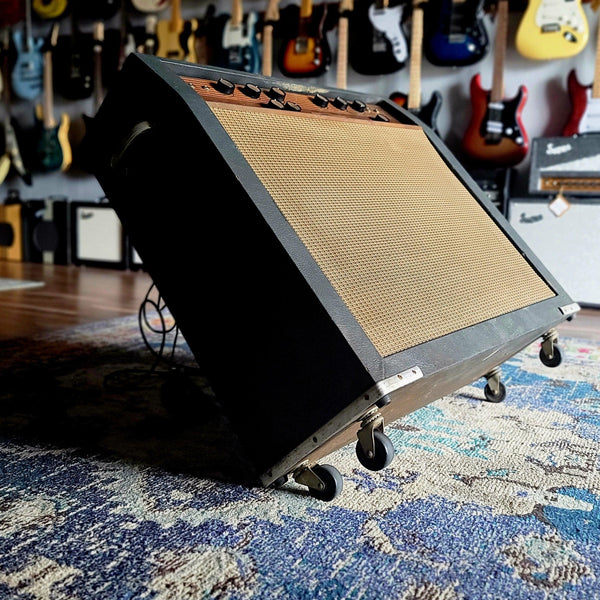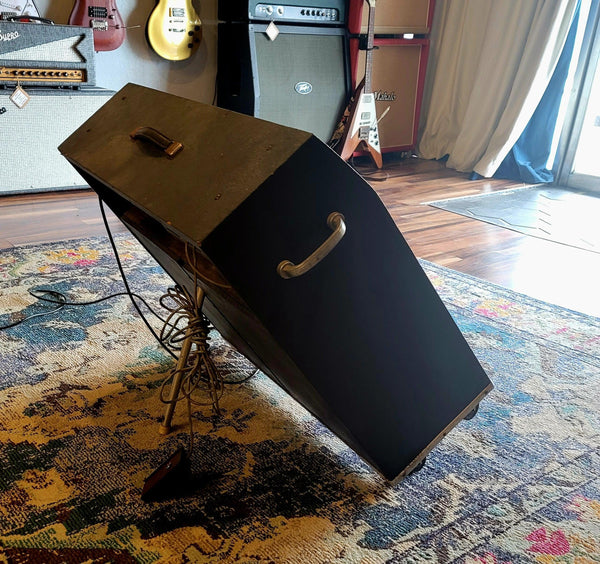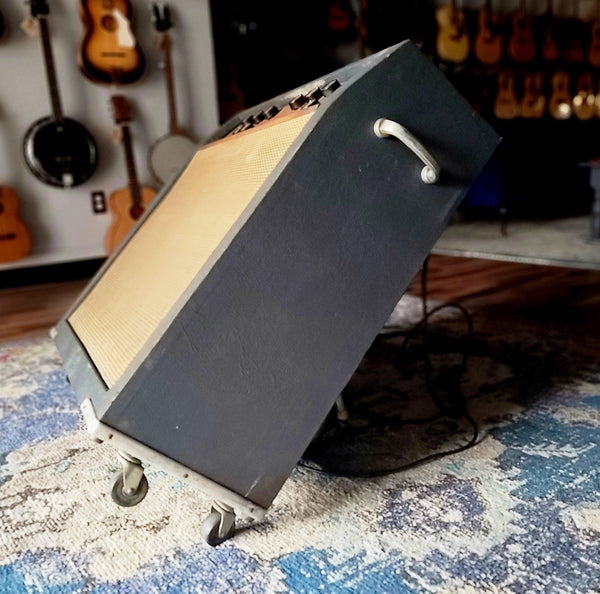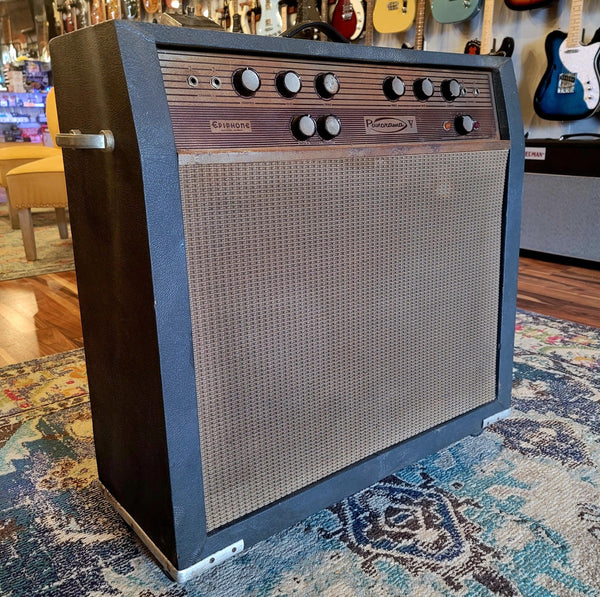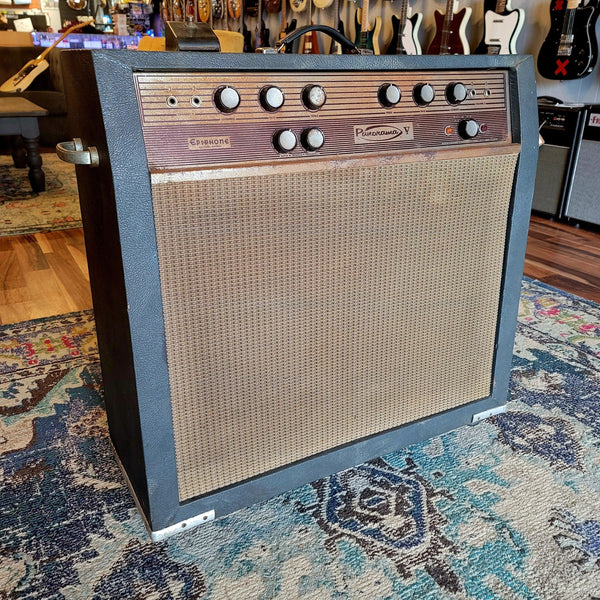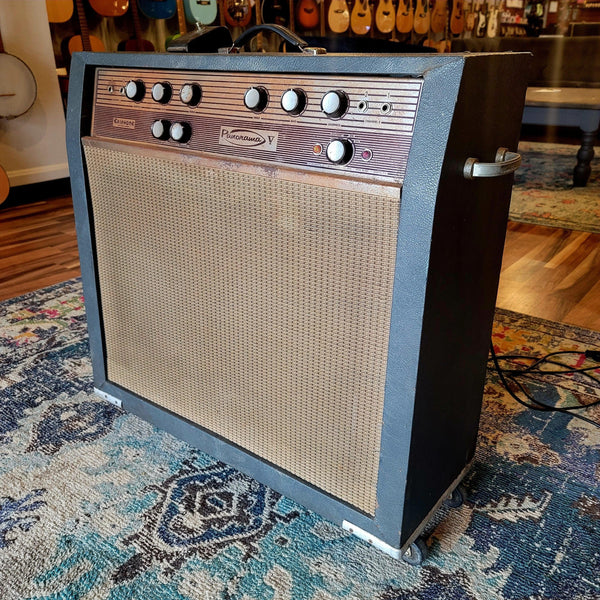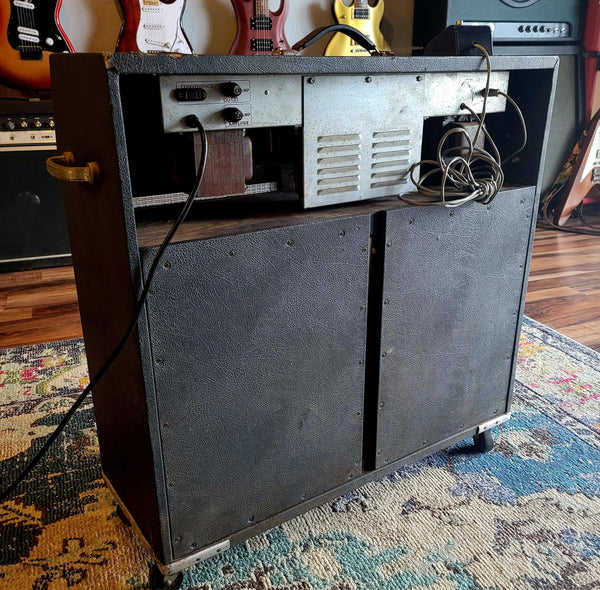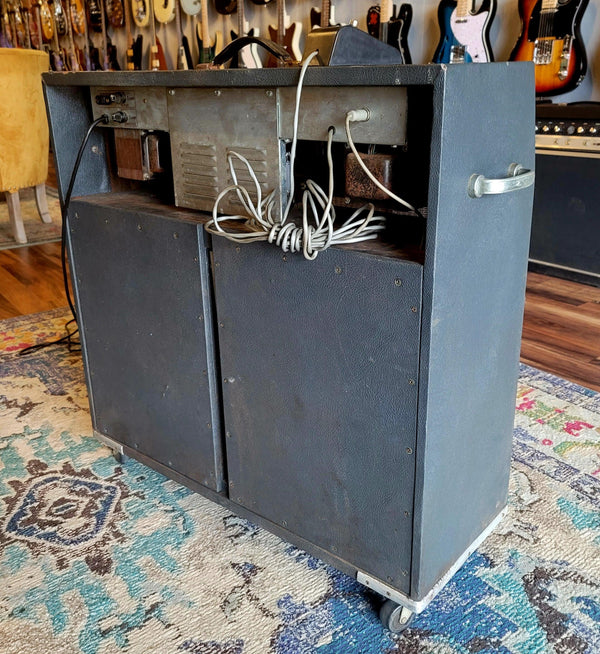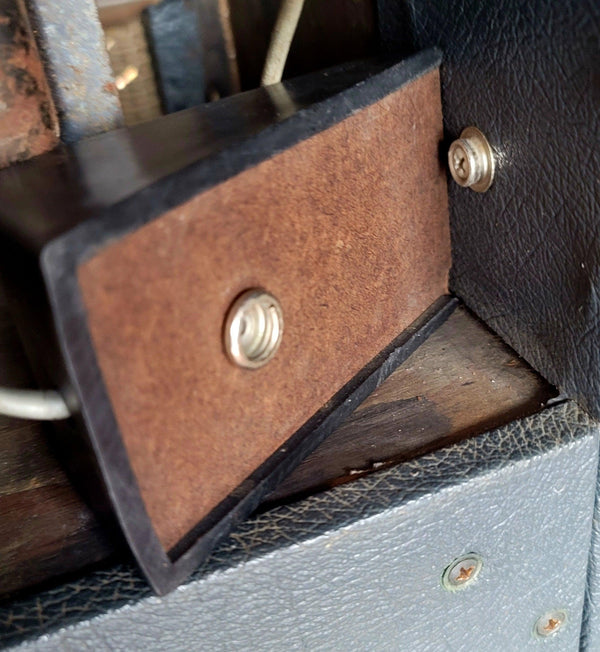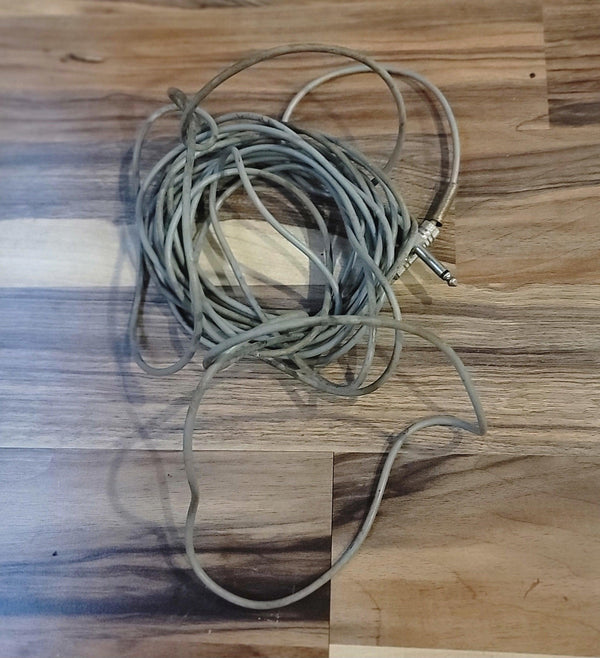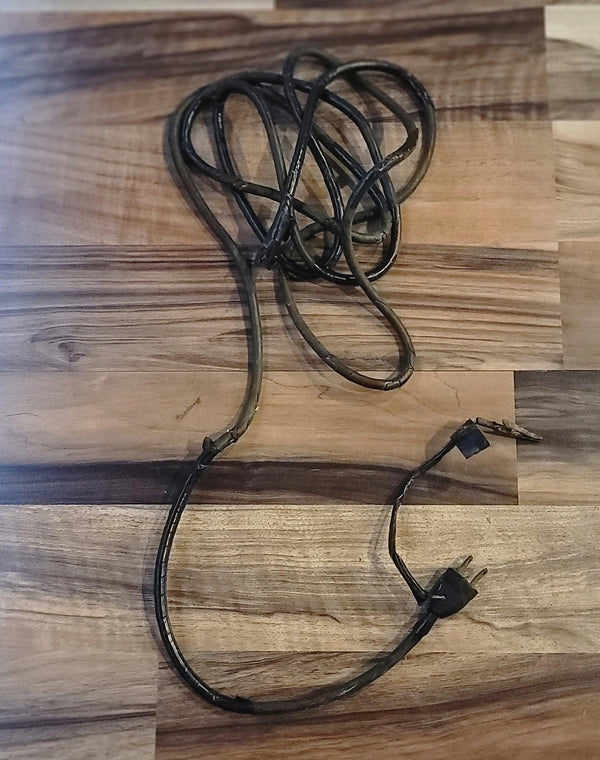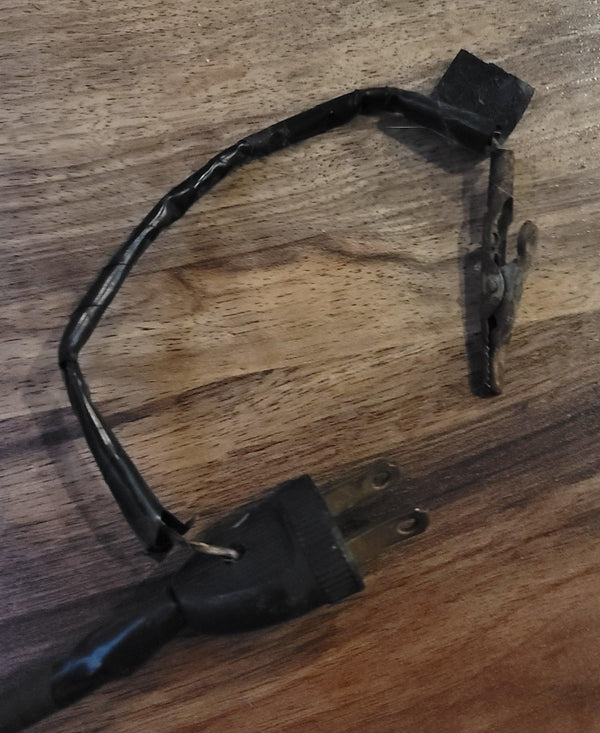 1963 Epiphone EA400T - Panorama V - Tube Combo Amp - 1 of 37 Made!
For your consideration, a super rare Epiphone EA400T Panorama V amplifier from 1963. This beast of an amp was made at Gibson's Kalamazoo factory. You may be scratching your head right now trying to figure out why you have never seen this oddball before. Only 37 were produced from 1963-1966, and it seems less than half of those actually ever shipped out to dealers and artists. The exact number of these amps that remain is unclear, but I can tell you that we have dug to the bottom of the internet, looked in every book in our extensive library, and contacted everyone we know who would have answers and all of them yielded very little results. This model first appeared in the 1964 Epiphone catalog, but the one photographed has a different control layout and slightly different cosmetics in line with look Epiphone switched to in 1964. The amp we are offering here for sale is number 11 produced and was made in '63 prior to the cosmetic change of '64. It's a rare one, for sure, and we have no idea how it ended up inside a barn in Central Kentucky but we are honored to have uncovered it, given it a restoration, and offer it in our shop for sale. 
On to the amp! This monstrosity boasts 65 watts of tube power, pumped into a huge 15" woofer and a Jensen 10" speaker. The best part: your sound is split with a crossover, similar to how a PA system works. Your bass frequencies thump from the woofer while the rest of your notes are sent through the punchy Jensen. Wild! It creates a neat stereo effect and really fills the room with a massive sound, unlike anything we have ever heard before. The amp features on-board tremolo that is super lush and warm sounding. It is activated by a hardwired footswitch with a really long cable. The footswitch has a snap button on the bottom that matches up to a snap button inside the back of the amp, allowing the pedal to just "snap" into place for transporting the amp. Neat! The amp also has a factory installed kickstand leg and casters. This amp was made for live sound and road use! 
Our amp tech gave this amp a thorough lap and replaced every component that was out of spec or unsafe. This beast has new caps, a few new small resistors, a 3-prong power cable, and we even had the stock 1963 Jensen speaker professionally re-coned. This amp is ready for many more years of use!  The original parts we replaced, including the death-trap power cable with external ground aligator clip (this was stock!!!) are included. Even the original guitar cable is included. We loved the authentic patina from being a barn-find, so we just removed the top layers of funk and left all the mojo and vibe intact. Seriously, the presence this amp has is wild: we have had 3 people point at it say that it's cool we still have the original furnace in our historic building. 
This amplifier sounds incredible and is a really cool piece of Epiphone/Gibson history. It weighs 80 pounds, and YES, we are ok with shipping it to you. We've really enjoyed having this amp on display in our showroom and look forward to finding the next owner.