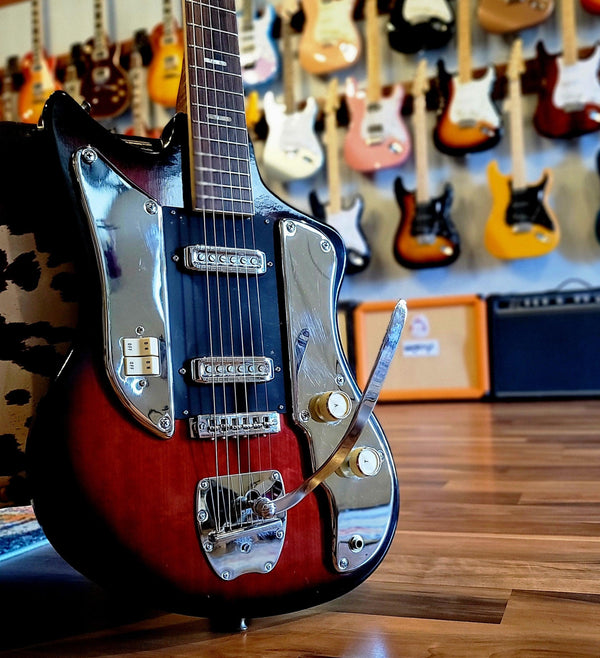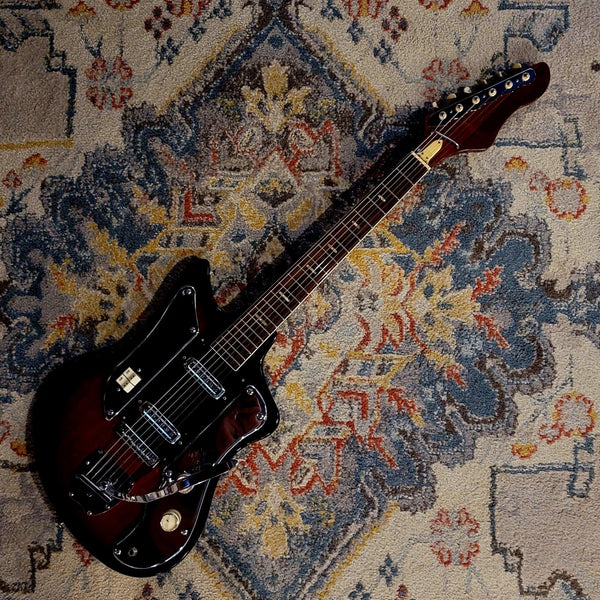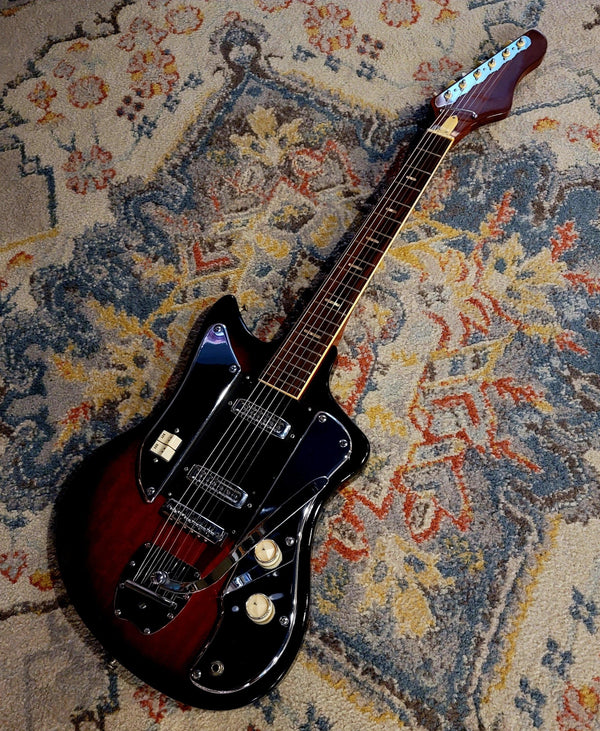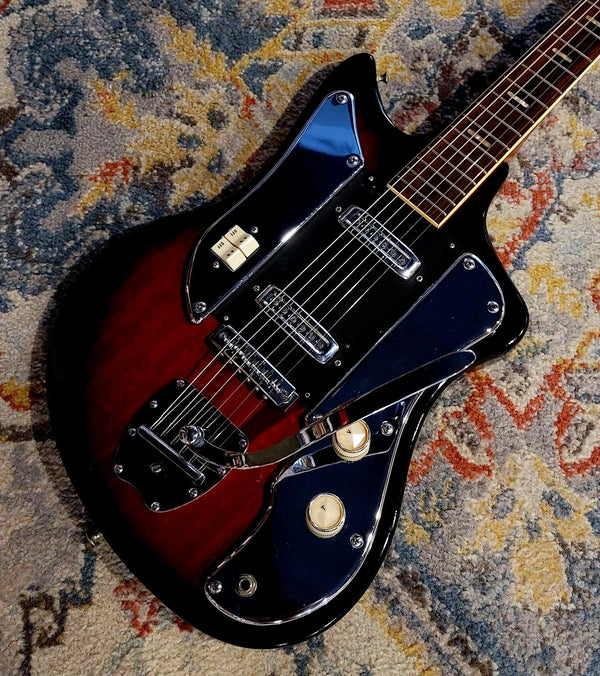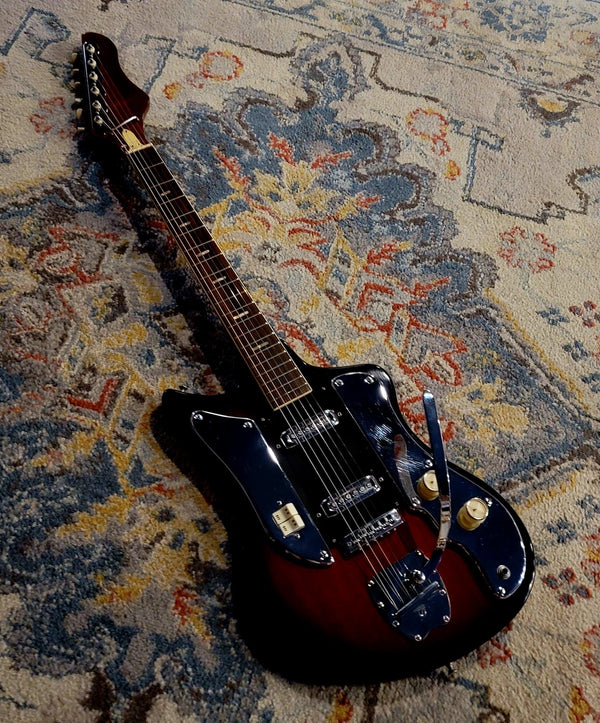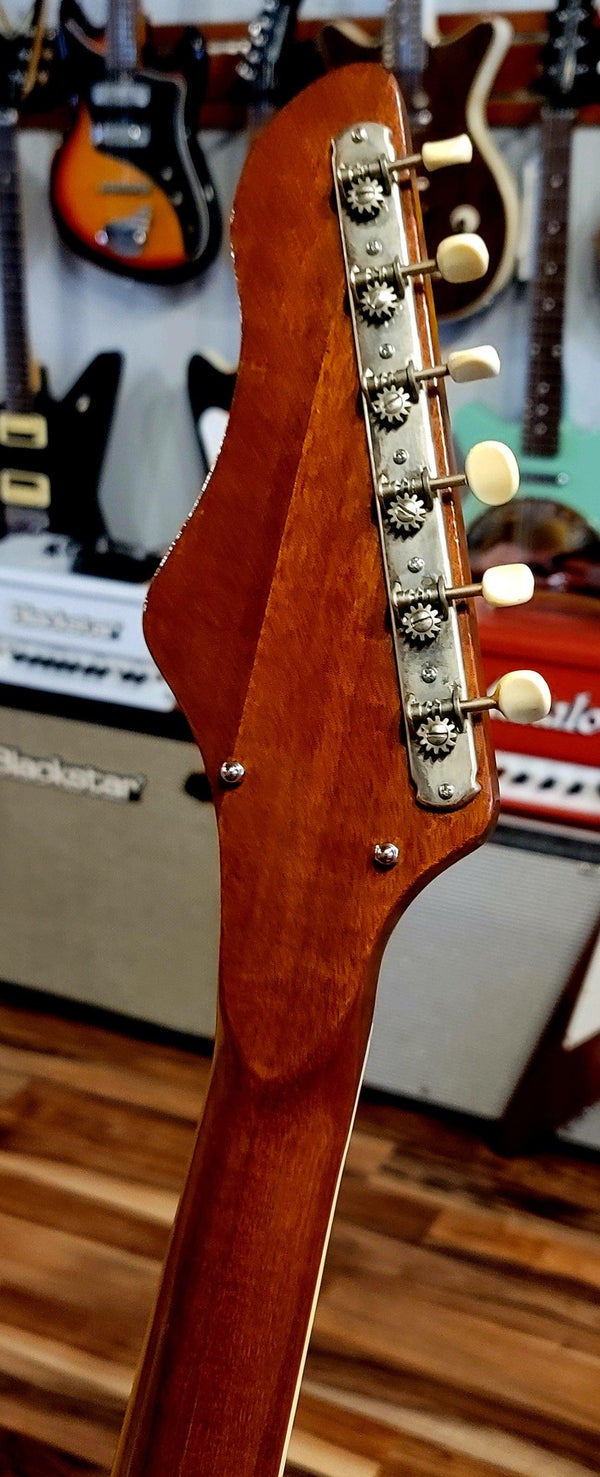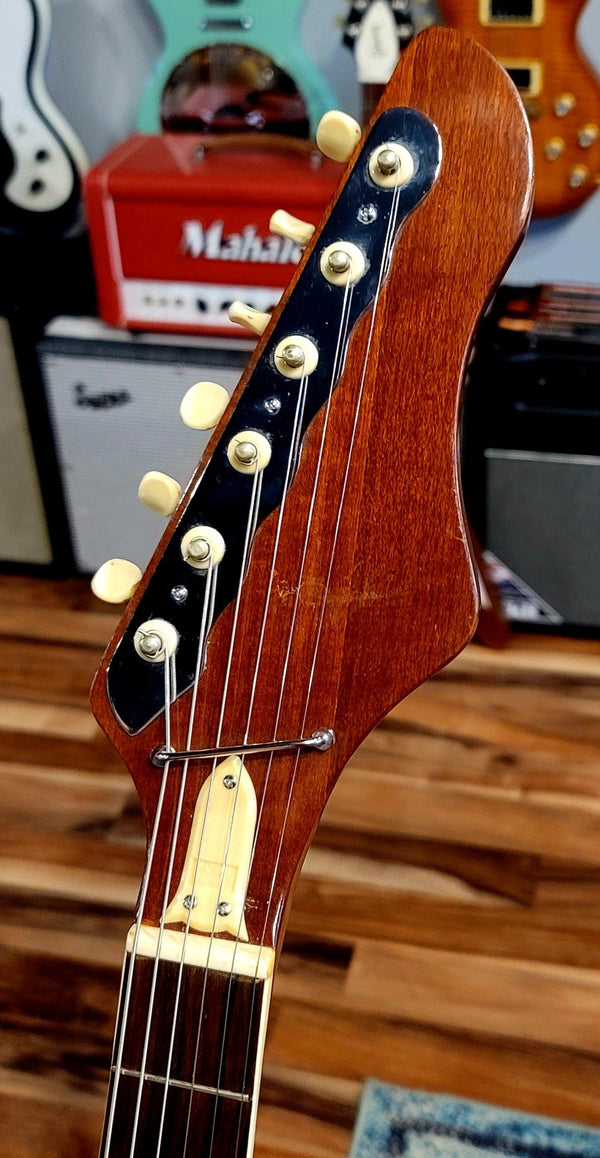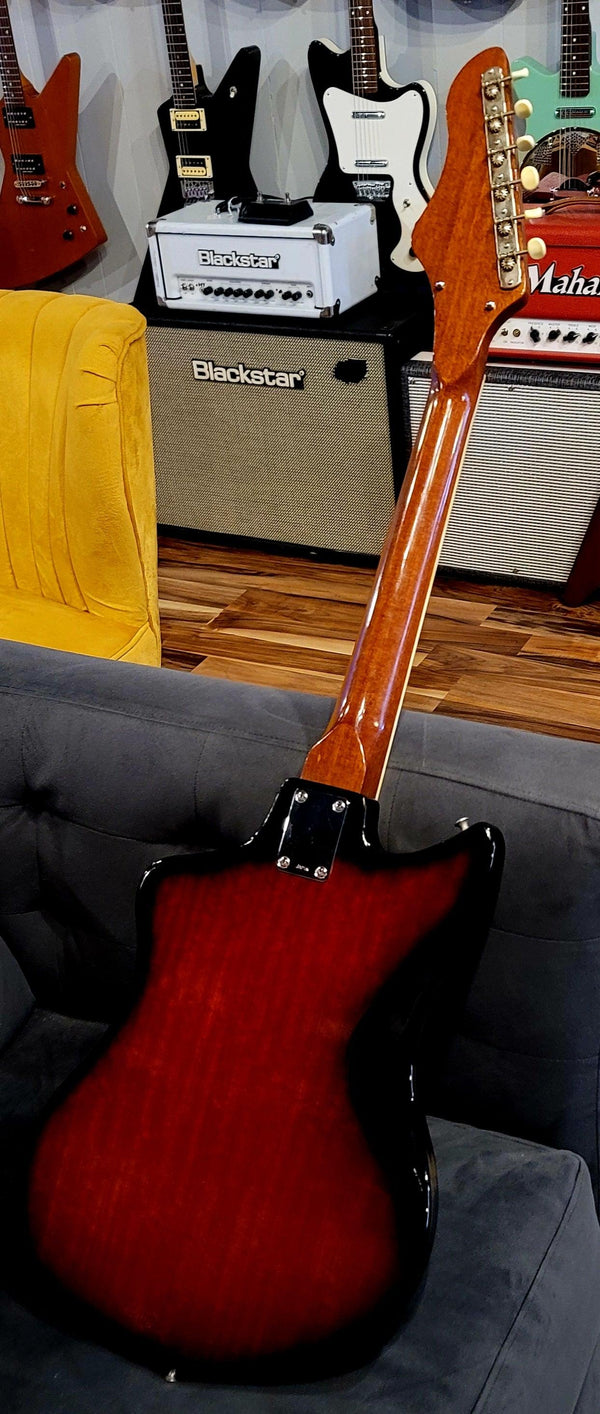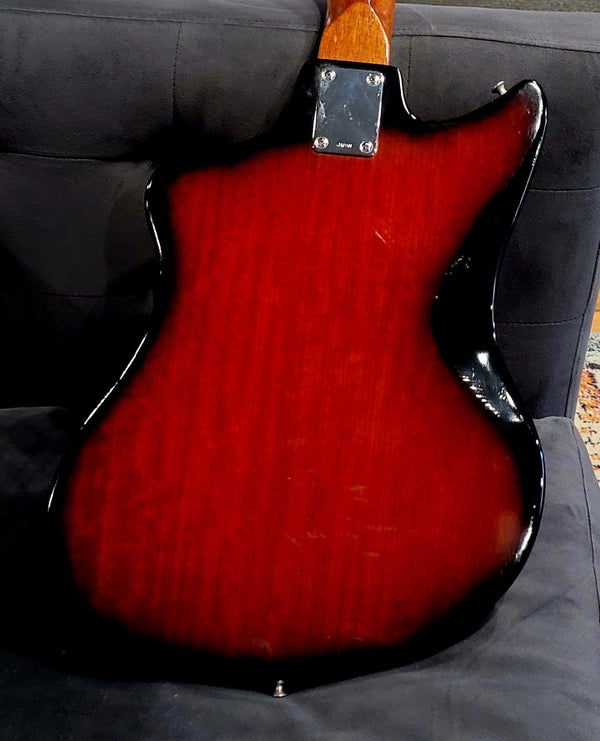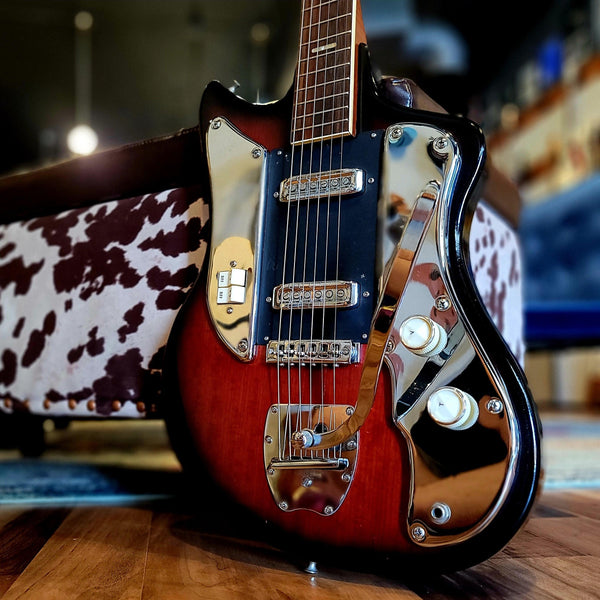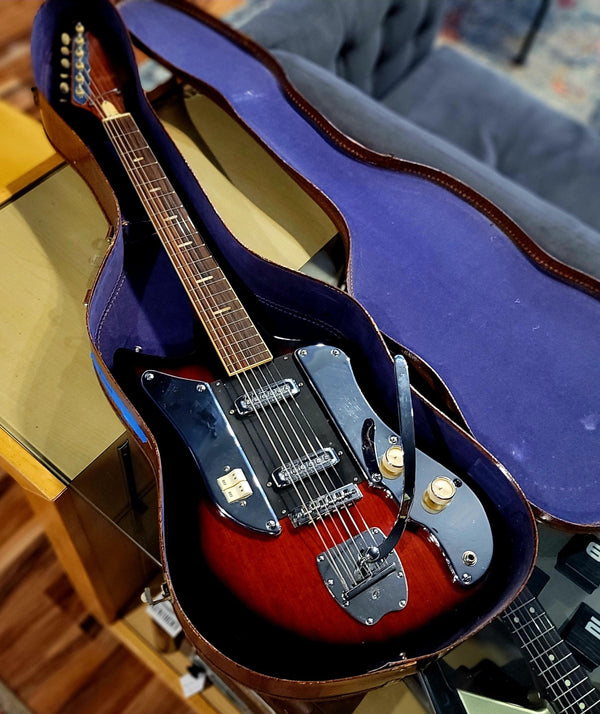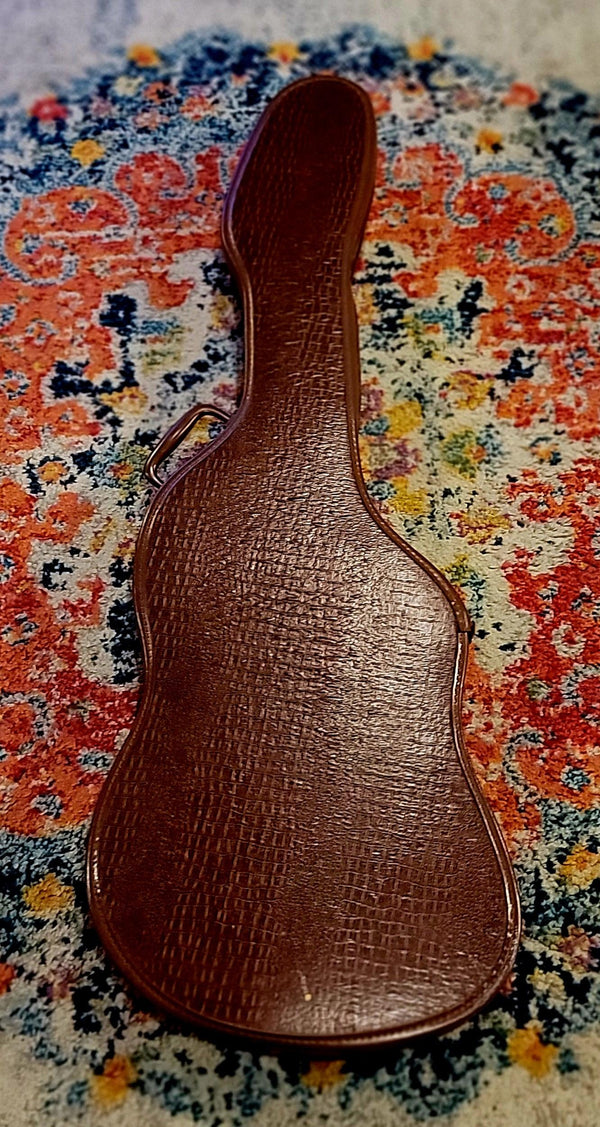 1964 Kawai S-160 - Offset MIJ Japan w/ OHSC
The Kawaii S-160: Born to be weird. Featuring twenty-four and three quarters scale length, a neck reminiscent of a thirty's parlor (Deep V), two fat single coils begging to be overdriven, a split chrome guard shiny enough to blind your enemies, a Jazzmaster style tremolo with silverware bar, two art-deco cupcake knobs, and a headstock large enough to make you say "that's not a knife..." 
 It's a wonderful, all original example with medium action, tiny frets, ready to rock, surf, or make spacey ridiculous shoegaze. 
This one is all original and unmodified. It feels substantial...this isn't your average MIJ Teisco from this era, this is a sturdy, quality built instrument. The headstock badge is missing, otherwise it is complete and includes the original alligator case. Freshly setup, restrung, and fully functioning!